There is little doubt that he is multi-talented, and as such, has earned the title of Belizean icon. Delvin 'Pen' Cayetano MBE is a musician, painter and all-around artist, one to whom the invention of Punta Rock is accredited. After 13 years, the artist returned to the island to join Belizean Arts in hosting an art exhibit at the new Diamond Lodge Boutique Bed & Breakfast.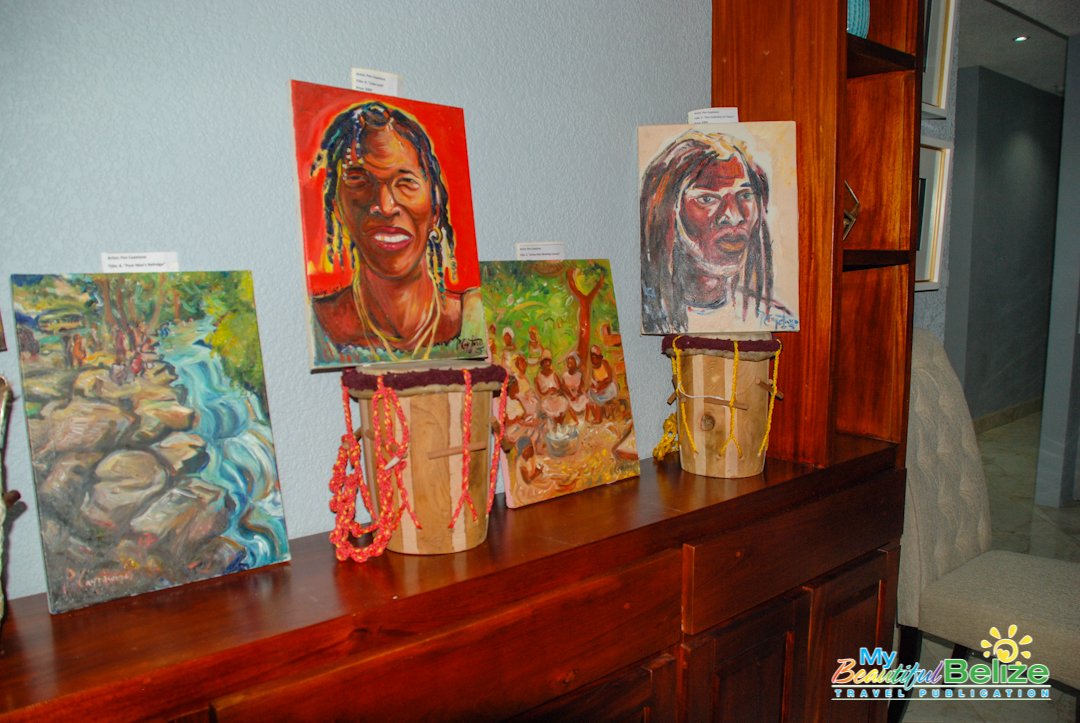 His signature pieces were displayed throughout the newest addition to the hospitality industry on the island, and highlighting the evening was some excellent drumming by the man himself. Accompanied by his wife Ingrid, Pen beat on the primero drum, the rhythmic, primal sound of the drumbeats filling the air.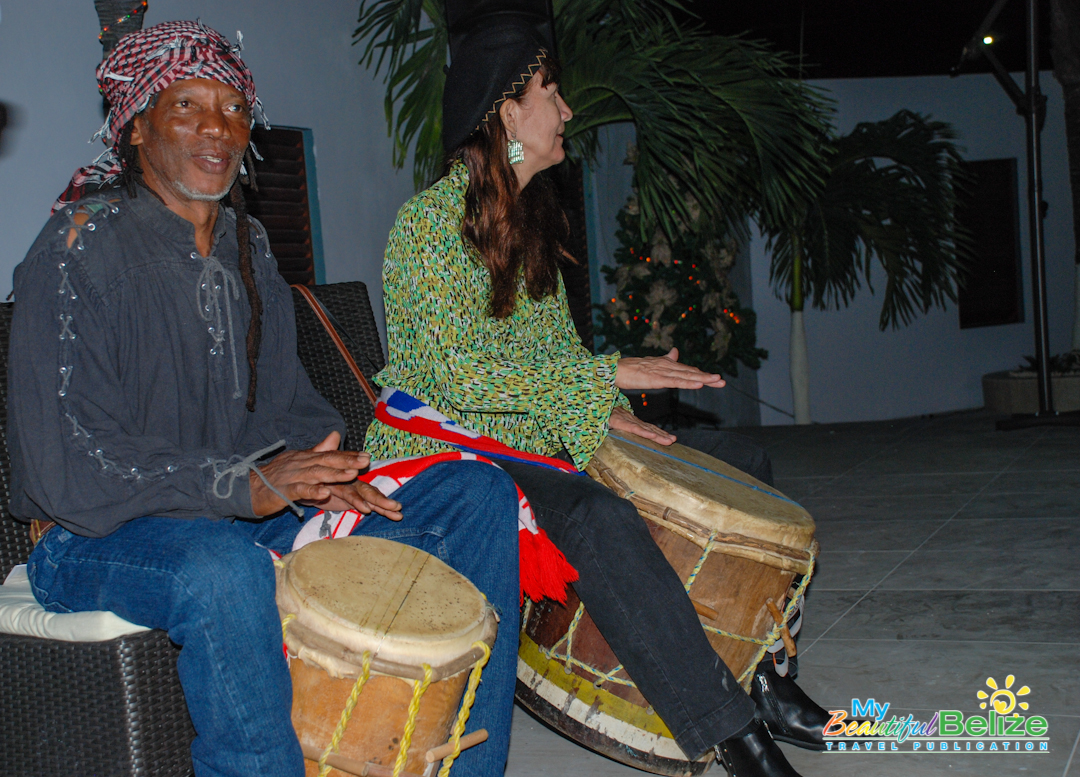 Guests took in the sight of Cayetano's pieces, many of which highlight his rich Garifuna culture. From the Charikanari dancers, to idyllic scenes in Hopkins, and even self-portraits of the man himself through various stages of life, each piece is uniquely Belizean. The more one looks at the artwork, the richer the story becomes.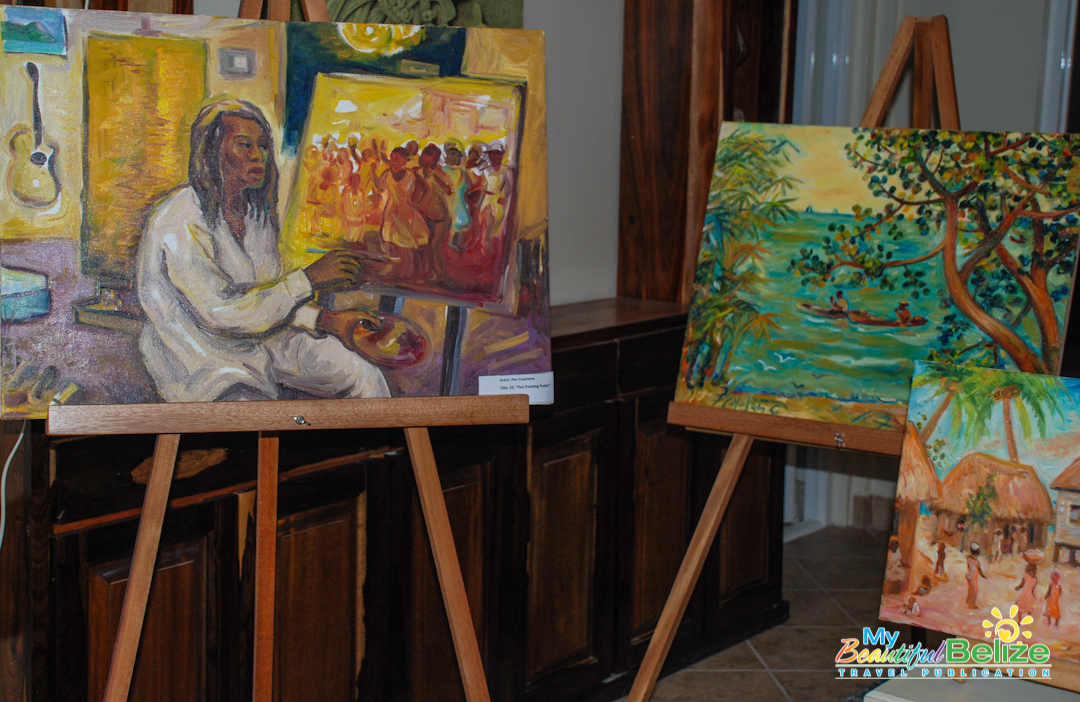 Born in Dangriga in 1954, Pen Cayetano spent his childhood in southern Belize, getting his education and honing his craft. A self-taught musician and painter, he is heralded as the innovator and inventor of the Punta Rock sound in the 1980's. In seeking to bridge the gap between generations, he worked on a style of music that maintained the roots of traditional Garifuna rhythm, while giving it the edge that would entice younger generations. A decade later, he emigrated to Germany, where he spent 19 years in Arhweiler, Germany. According to his wife Ingrid, despite nearly two decades immersed in the German lifestyle, he never grasped the language. Nevertheless, he established himself as an iconic Belizean artist beyond the country's borders.
To learn more about Cayetano, one can journey to his gallery located at 3 Aranda Crescent in Dangriga. On the island, Pen Cayetano's works are available at Belizean Arts inside Fido's Courtyard.
About Belizean Arts: Established over 28 years ago, Belizean Arts is a stunning space featuring art, sculptures, jewelry, tapestries and unique collectibles for the discerning shopper. Located inside Fido's Courtyard, Belizean Arts is a haven for those seeking unique pieces to take a little bit of Belize back home. Call them at 226-3019.