For many of us, the holidays are a joyous time to be spent with loved ones. Besides the delectable Belizean treats we get to indulge in, finding creative ways to liven up old cultural traditions make us embrace our Caribbean Jewel's holiday season fully. As a child, Christmas generally spells gifts, carols under the Christmas tree and much fun with family and friends. Of course, as we grow up, we begin to embrace the true essence of the holiday – the spirit of giving rather than receiving.
For those of us who call Belize home, or simply have a love for its people, there are many ways to contribute positively to people in need during the holidays.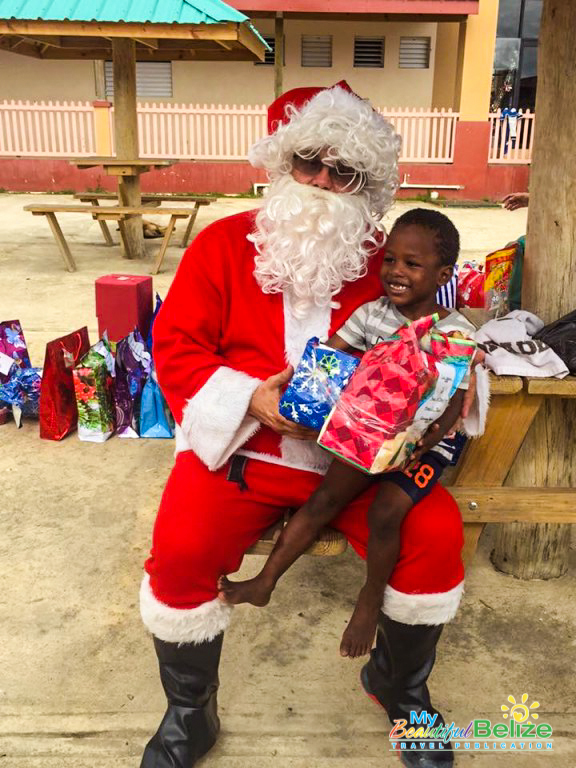 Giving a child a present always seems to bring the most Christmas joy. In Belize, there are several ways to ensure our Belizean children have a memorable holiday. One such way is the Adopt-A-Bear initiative by San Pedro's Non-profit Organization, Raise Me Up.
For the past couple of years, Adopt-A-Bear has taken on the task of ensuring that the island's less fortunate children receive a gift from Santa. They have expanded their reach to the children of Liberty Children's Shelter and Kings Home, the homes of Belize's abandoned and orphaned youth. The best part of this initiative is that it's the community that makes it possible. Residents and visitors alike have the opportunity to make a child's Christmas wishes come true!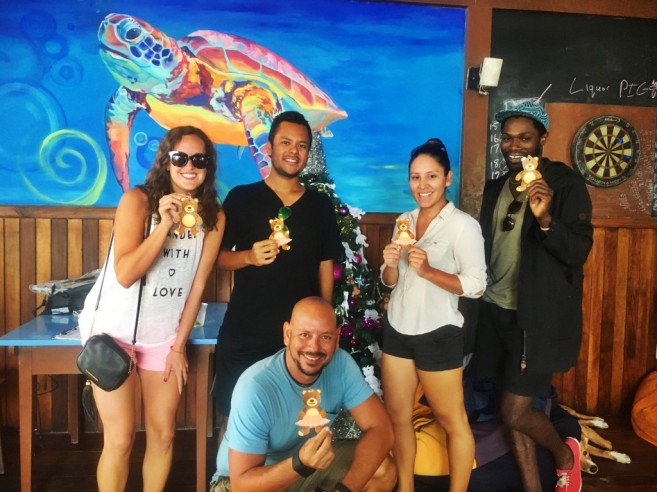 How does it work? All you have to do is "adopt" a bear off a Christmas Tree from the following participating establishments: Hidden Treasure Restaurant, Sandbar San Pedro, Wayos Beach Bar, Palapa Bar and Grill, Marbuck's Coffee House, Crazy Canuck's Beach Bar, or The Truck Stop. Written behind each bear is the first name, gender, and age of a child, as well as their dream gift. Once you adopt a bear, you are responsible for purchasing something they need, an educational item, and their wish gift item, then delivering it to the same location you picked the bear from. Each gift will be delivered to the respective child, making their Christmas morning extra special.
Sharing a warm plate of food with the homeless or those in need is also an excellent way to spread the holiday spirt. Organizations such as Colleen's Kitchen at San Pedro Food Bank ([email protected]) and Together We Can Solve Hunger ([email protected]) host Christmas soup kitchens to ensure no one goes hungry during that special holiday. The San Pedro Lions Club also holds an annual Christmas Dinner for Senior Citizens and volunteers are welcome to help! You can also contribute to feeding Belize's less privileged by volunteering your time or giving a donation of any size.
These are just a few great ways to give back this Christmas. So as we prepare to cross presents off your holiday shopping list or book that perfect holiday getaway, it's always nice to remember that there are those who are in need of your time and generosity; and while giving back during the holidays bring that warm feeling into your heart. Take the time to make others' Christmas Day a bit happier and you'll find you've given yourself the best gift yet, happiness. Happy holidays from our My Beautiful Belize family to yours!