When you hear about San Pedro you often hear of the cool tours, great restaurants and fun bars. What you don't hear about too often are all the amazing community volunteers and non- profit groups that dedicate much of their time and efforts into the island community!
One of the many groups is the San Pedro Red Cross who are always raising funds in order to keep the organization's mission and efforts present on the island. They were recently the charity of the night at Road Kill Bar for "Minute to Win It"  Mondays." Yea, keep on reading this was too much fun…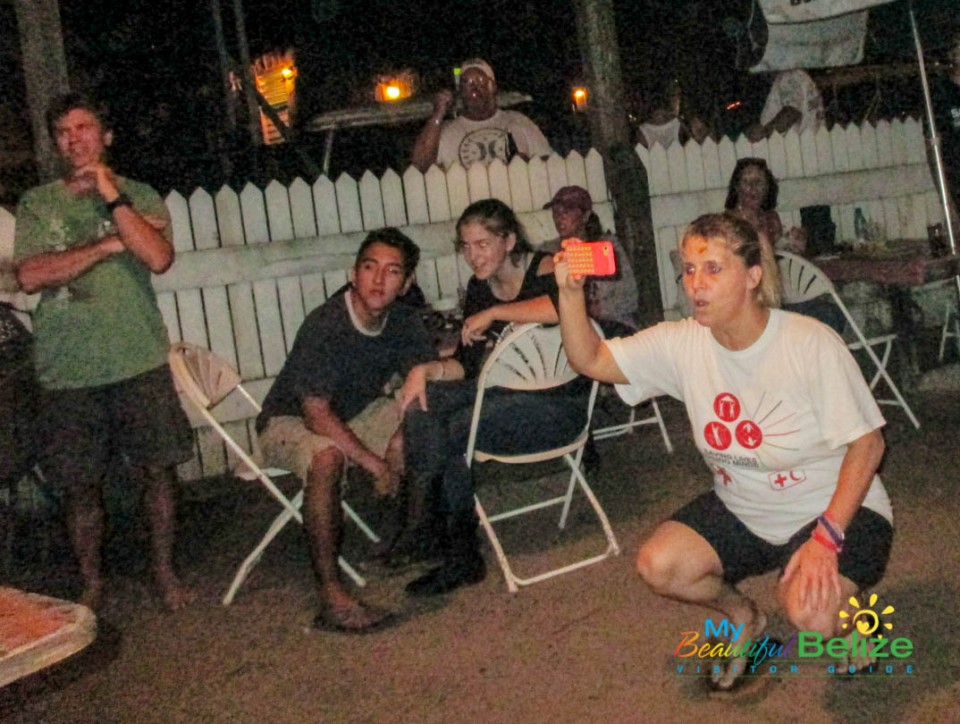 With an entry fee of ten bucks ($10BZ) patrons participated in a series of fun games whereby they went head to head in fun games such as 'Paddle Jumper', "Face the Cookie', 'Mochachino', 'Stick the Landing', 'Dizzy Mummy', 'How's it Hanging', 'Rapid Fire' and 'Back Flip'. Players had 60 seconds to complete each challenge, which increased in difficulty and laughter as the game progressed or they were eliminated, but for $2BZ were able to buy back into the game. The cool part- ALL PROCEEDS of-course went towards a charity.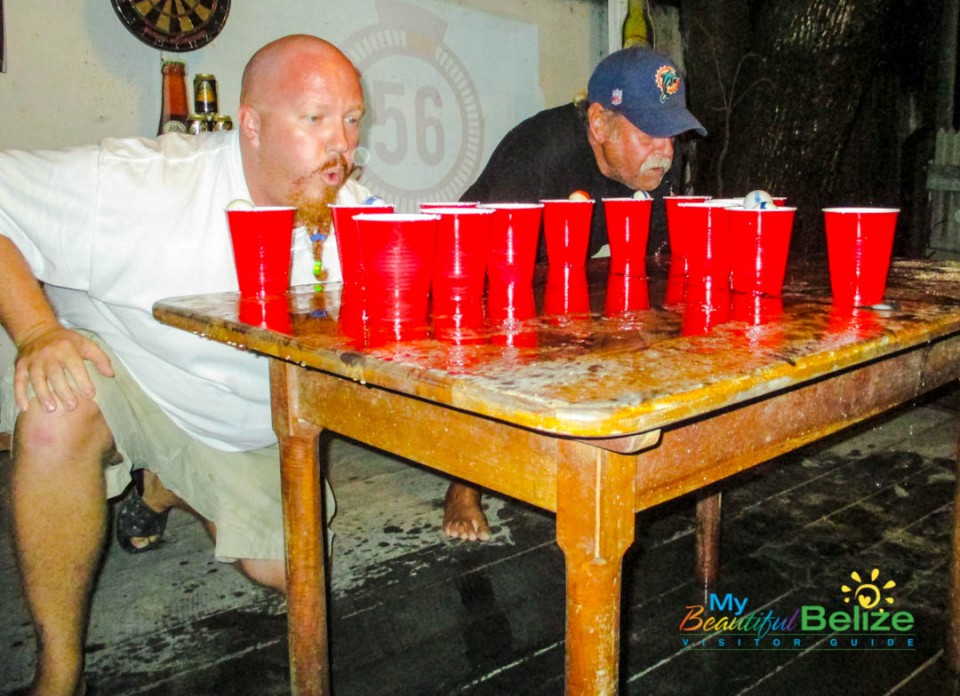 Patrons laughed throughout the night, and cheered on their favorite competitors. The high energy even caught the attention of tourists as they passed by who actually joined in on the fun!
With good bar food, drinks and good company all coming together for charity it was a perfect night!
In the end Amy Rose, a tourist visiting the island from Texas was named champion! And won a rum cake made by Wade the Gringo, a bar tab at Roadkill Bar and a bottle of Travellers Rum.
Support a local charity as you join in on the action every Monday night at 7PM at RoadKill Bar.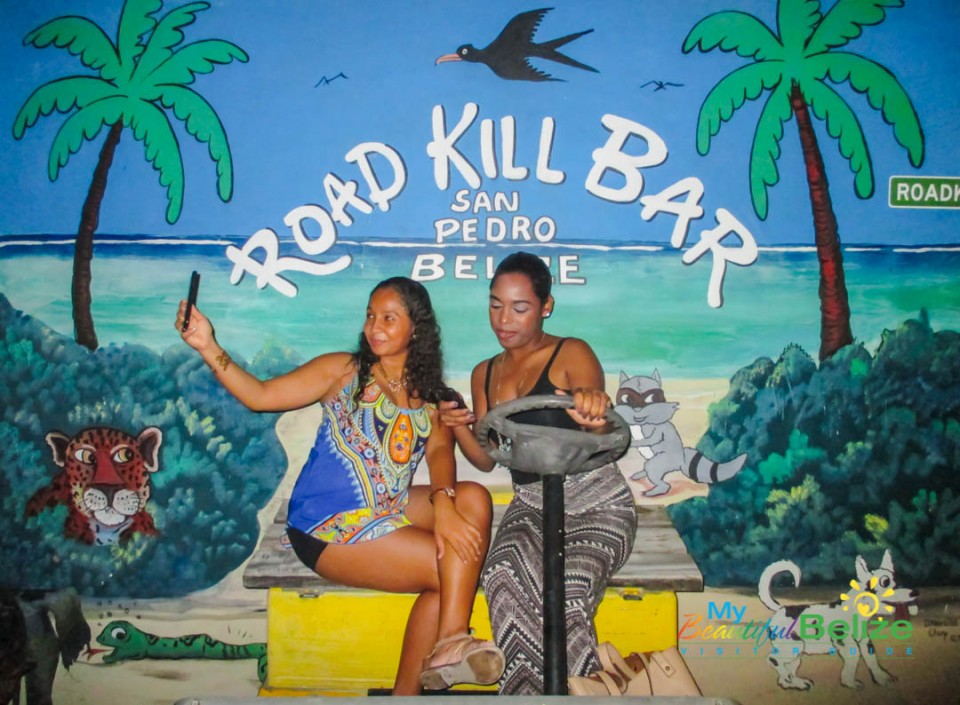 About the Author:
Monique Smith, (Monalisa)– Foodie/Yogi Wannabe, mommy to Milah-  enjoys spas, hiking& mainland adventure, food and attempting and (most of the time failing) DIY projects- and of course telling you all about it!