Located along the Hummingbird Highway is an amazing operation that can only be described as 'Fiery Hot'. Ha…okay, yes, I'm talking Marie Sharp's Hot Sauce Factory, and I promise no more cheesy jokes.
Marie Sharp's began as Melinda Pepper Sauce, and there are a lot of older generation folks who still refer to the bottles as such. Whatever you call it, the sauce remains the same, with an almost cult-like following. It is a staple on Belizean tables and a quick, easy, much-appreciated souvenir for visitors, and those who live in the US often BEG for bottles of the hot stuff.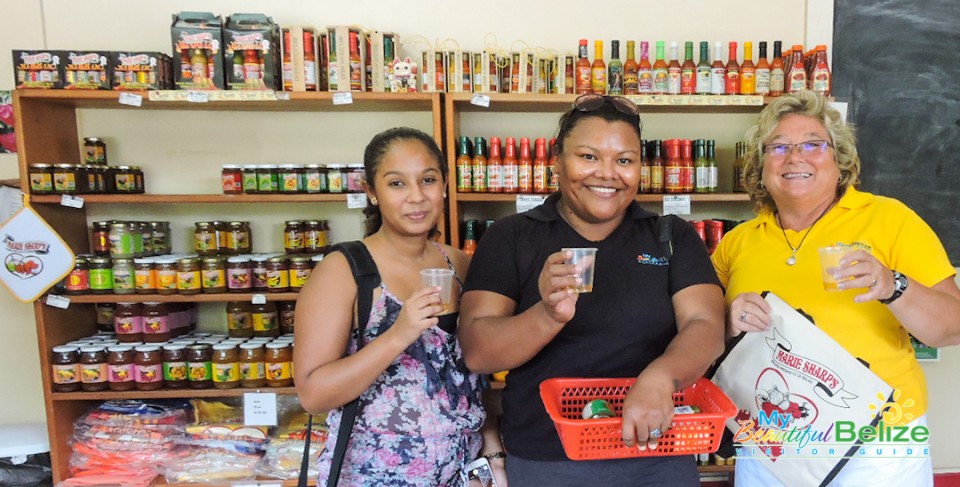 The hot sauce market is varied, and Marie Sharp's is right there standing proud with the big guns. Japan is their #1 export client; with the green habanero sauce being their favorite. Germany and the USA are tied for second biggest client, followed closely by Switzerland and South Korea. Yes…our beloved Marie Sharp's is smokin' worldwide! It's hard not to argue that point: hand-picked and washed habaneros, hand-chopped carrots and onions, all natural ingredients with zero preservatives…Marie Sharp's has cornered the market for unique, homegrown hot sauce.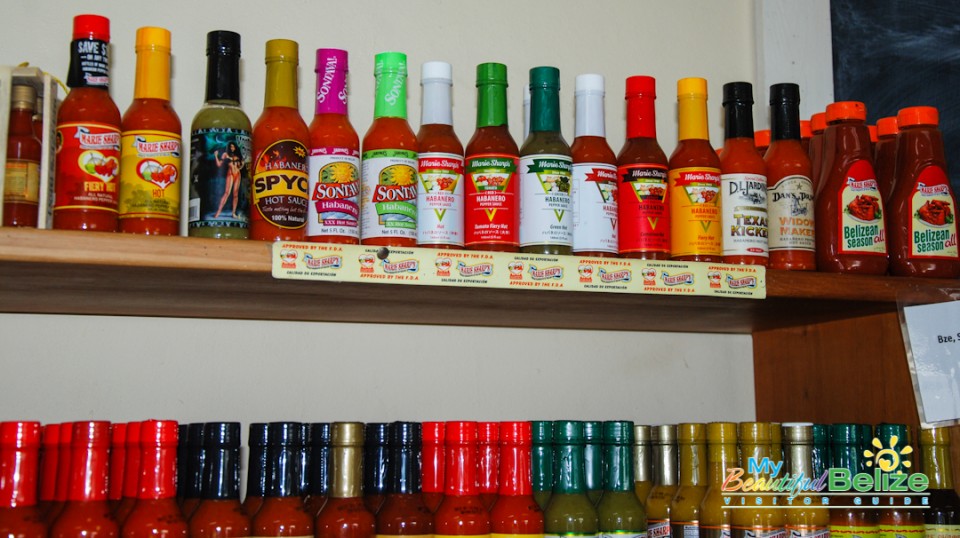 There has been so much love for this amazing product that it's even made it into the Hot Sauce Hall of Fame! That's right; Marie Sharp is the only female to be inducted into the Hot Sauce Hall of Fame, and she is from little Belize!
Ms. Marie was officially awarded at the 2016 New York City Hot Sauce Expo – the only woman entrepreneur to receive the award among four others. She was also the only foreigner to be selected for the induction into the New York City Hot Sauce Hall of Fame 2016. We were so intrigued by her story, and the product's success that we paid a visit to the factory – you know, for science!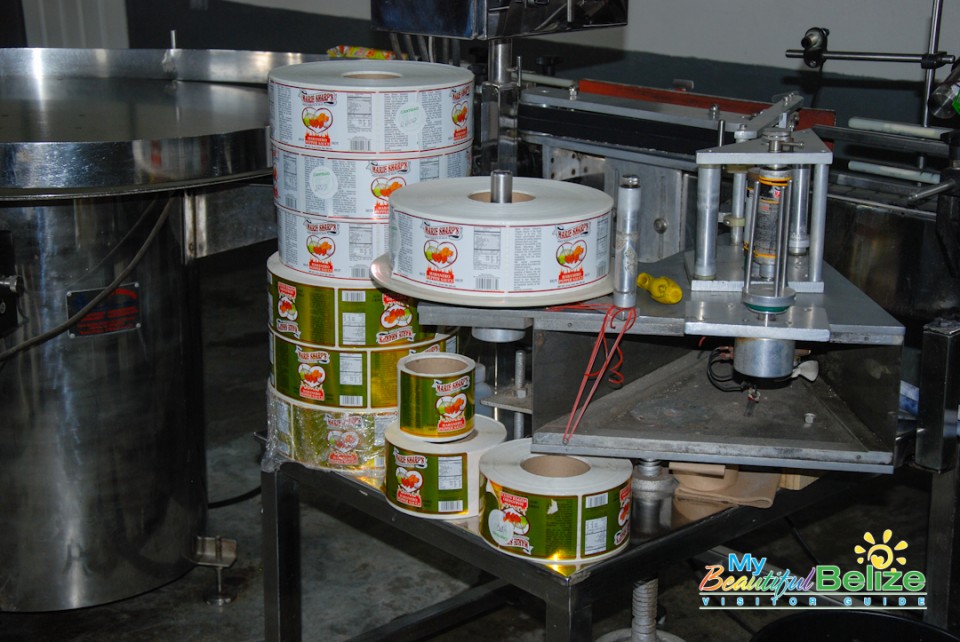 It all began in 1980, when Ms. Sharp was experimenting with fresh habanero peppers. Ranking anywhere from 100,000 to 350,000 on the Scoville Scale of heat, habaneros are a staple in Belizean cuisine.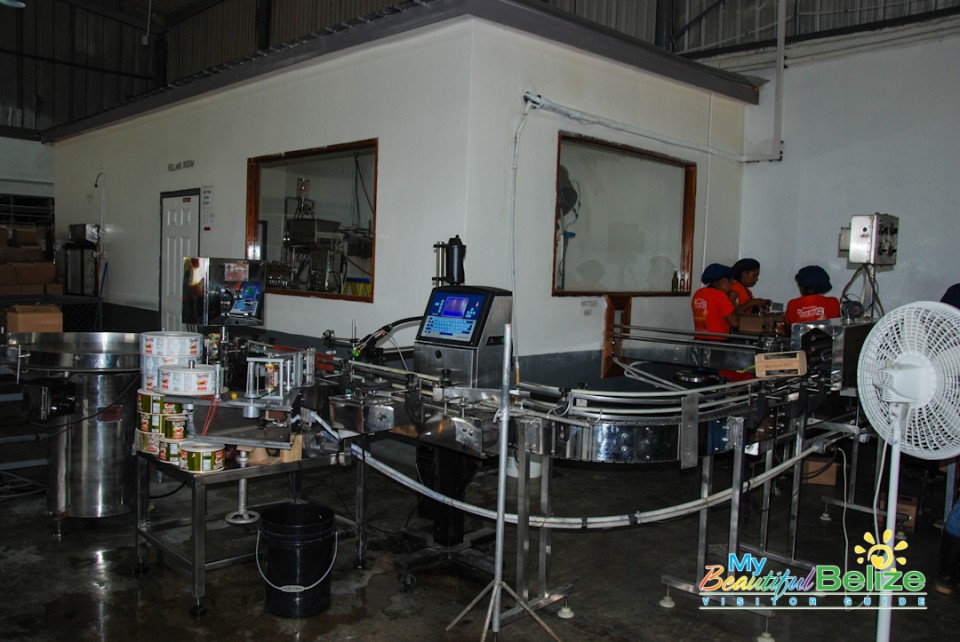 A quick sauce can be made from roasting the habaneros on hot coals, then smashing them in a mortar and pestle with a little salt, some fresh lime juice, chopped fresh onions and cilantro, a splash of water to dilute the acidity.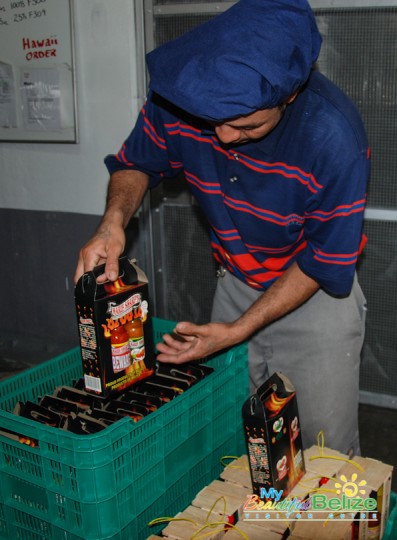 However, what about when you need something quick and right then and there? Enter Sharp's work. Taking the peppers, vegetables and fruits from around her farm, she crafted sauces, jams and jellies that were a hit with neighbors and friends.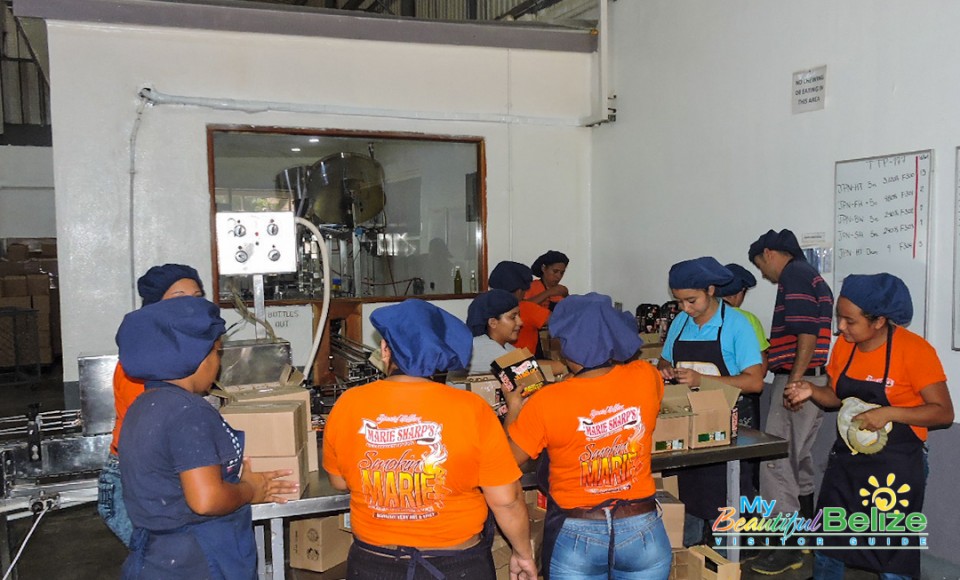 Ever entrepreneurial, Sharp began working on her family business alongside a single employee.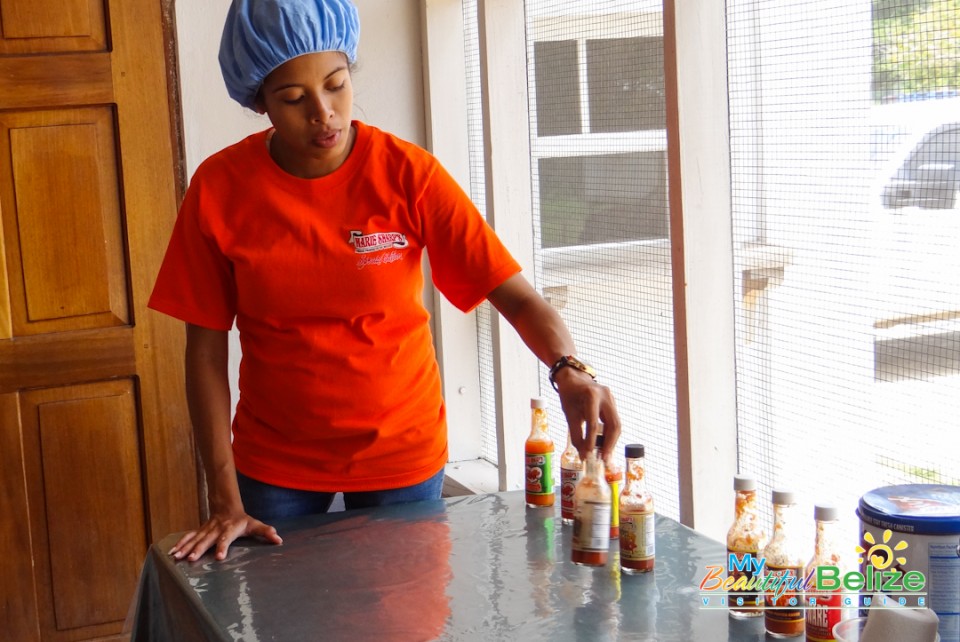 Over the years, the business has expanded to over 20 employees, a 400-acre farm surrounding the production facility in Stann Creek and a delicious mix of products that include chutneys, jams and jellies, and of course, a wide variety of hot sauces at all heat levels.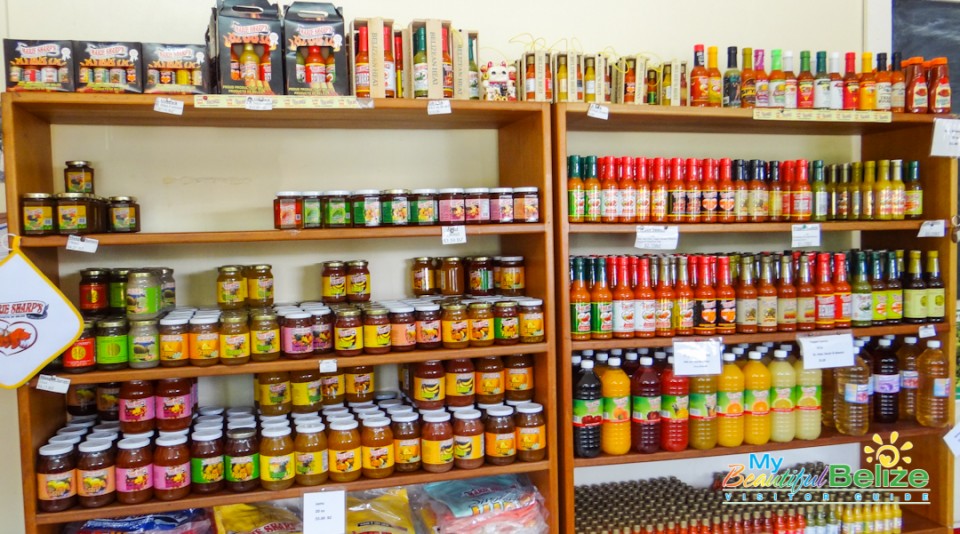 Our tour of the facility was brief as production was ongoing, but we got to see where the piles of habaneros were sorted, then ground and stored in giant vats ready for prepping into bottles.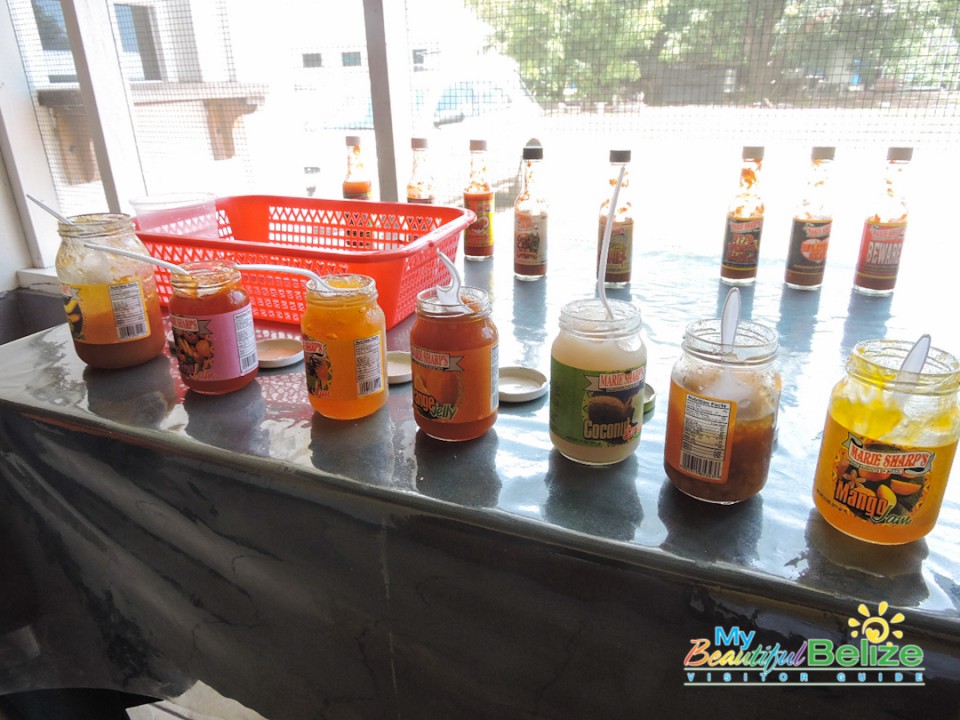 The production is simple, and a true indicator that when you pour out a splash or two of the sauce onto your dish, you're getting something as close to all natural as possible. It's truly a Proud Product of Belize!