Story submitted by Colette Kase
What kind of people are willing to spend their hard earned holiday time to volunteer in another country, miles away from the nearest hospital or paved road, working from 6am, sometimes until 10:30pm, sharing their accommodation, bathroom (cold shower only!) and spare time with total strangers? I was lucky enough to find out. Their job is to care for the day to day needs of 38 monkeys and three manatees – not to mention a variety of other resident, rescued and injured animals being cared for at Wildtracks, a wildlife rehabilitation centre, located just outside Sarteneja.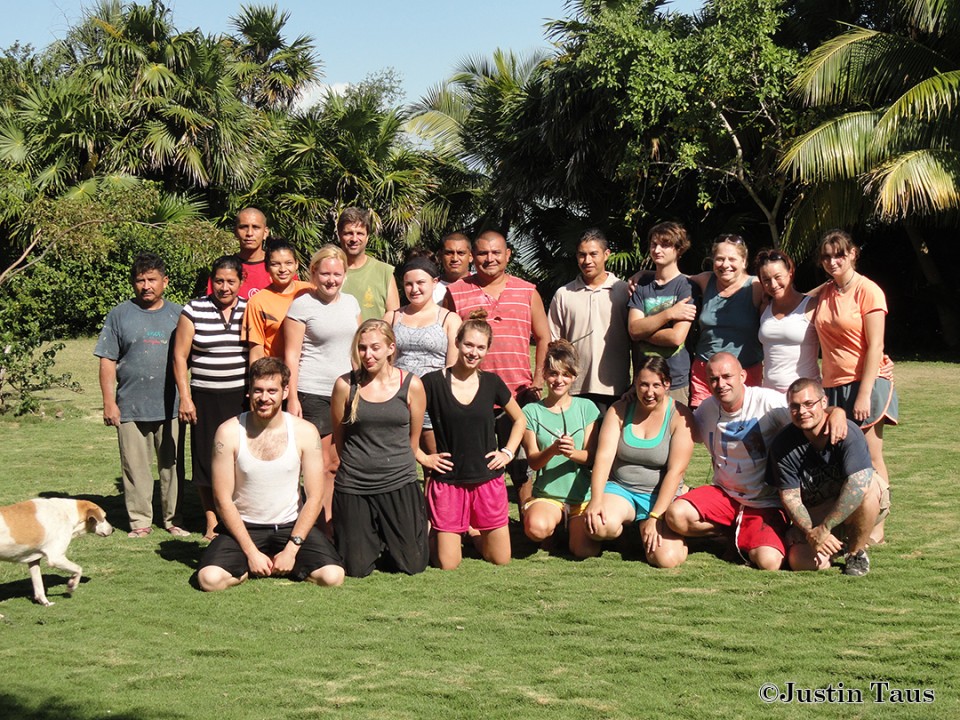 Volunteers stay at Wildtracks for up to three months at a time and make a nominal financial contribution for room and board. They work, every day, all day until, after a communal dinner prepared every evening by Zoe Walker, one half of the partnership that founded Wildtracks, they all slip off to tend to their numerous bug bites, send emails home and fall into their beds, exhausted.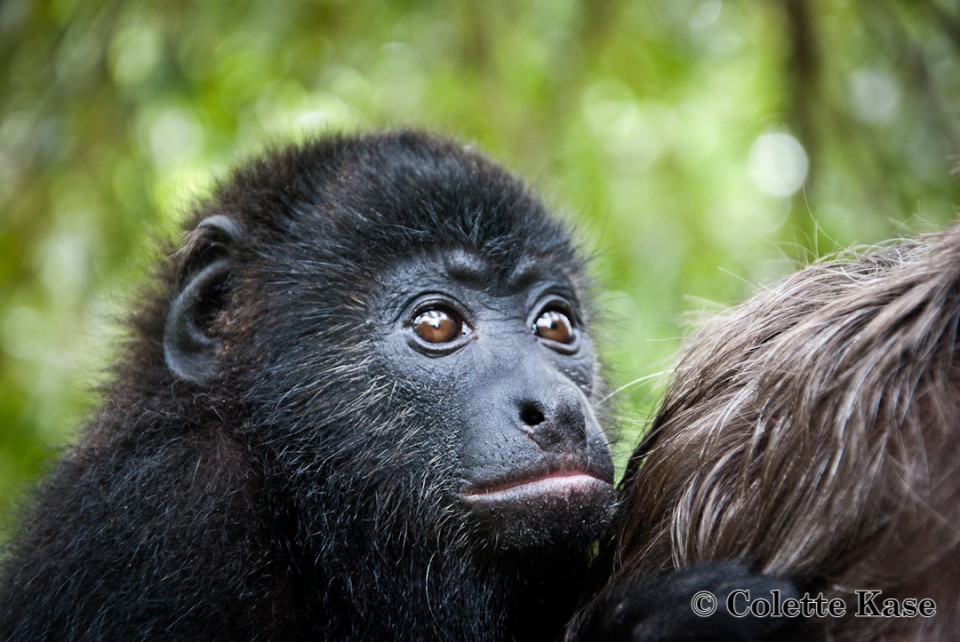 On my way to Wildtracks, I bumped into Mike, a Wildtracks volunteer, who was returning after a short break on Ambergris Caye and Caye Caulker. Despite the opportunity for some downtime, he couldn't wait to get back to Wildtracks and spent the whole journey talking about the animals he was caring for there. Once I arrived and met other volunteers, I realized that Mike was not unique in his passion for Wildtracks. When I asked the group, ranging in age from early twenties to early sixties, about the things they liked most about their time there, a few explained that they were there to further their education in marine biology or conservation, but the answers that shone through related personal and touching encounters with the animals in their care.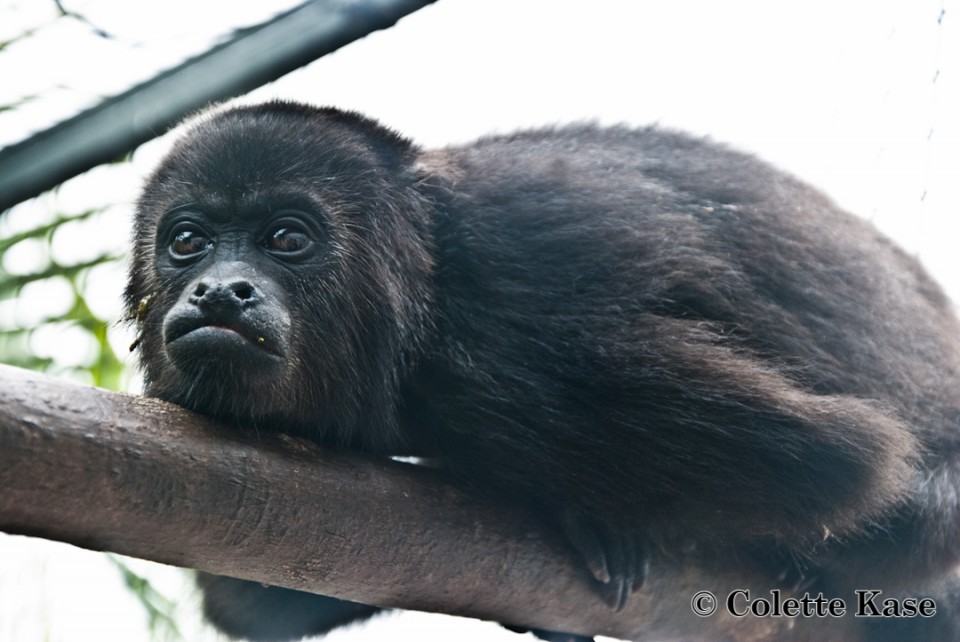 Listening to them sharing priceless experiences such as having a baby manatee nuzzle their ankle or watching the teenage Howler monkeys learning to howl, it was easy to see that what draws people to this sort of work. Equally, I asked what they didn't like, and again, the experiences that stood out were deeply emotional for the volunteers. Seeing a young Howler monkey rejected from his new troupe prior to release, or witnessing the terrible condition some of the animals arrive in can be heartbreaking.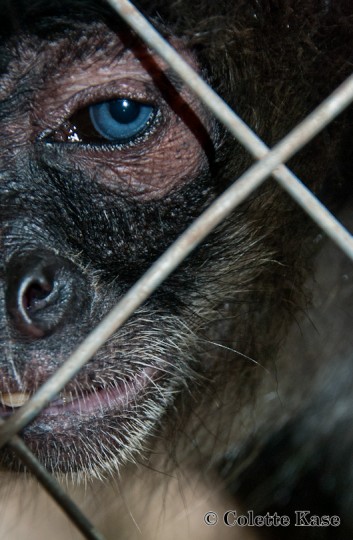 While visiting Wildtracks I was interested to hear about the progress of Rikki, a Spider monkey that had been confiscated in San Pedro by the Forest Department after having been kept as a pet for up to twenty years. Keeping monkeys as pets in Belize is not permitted and the vast majority of monkeys that Wildtracks has for rehabilitation have been confiscated from people keeping them as pets. They often arrive in very poor condition. Rikki was 30-35% under her correct body weight and was suffering from parasites. But her time in captivity will not hinder efforts to gradually rehabilitate her and return her to the wild. She has regained her full health, is still young enough to reproduce and could still live another twenty to thirty years.
Directors and founders of Wildtracks, Paul and Zoe Walker, do not want to run a zoo or a sanctuary. Aside from educational school visits from local village schools, Wildtracks is not open to the public. Their aim is to end the illegal pet keeping trade in Belize so that after the rehabilitation of the monkeys currently in their care, their assistance with monkeys will rarely be required. An amnesty, allowing those who possess Howler or Spider monkeys illegally to surrender the animals without prosecution will be announced soon. After that, anyone found with a monkey in their possession will be liable to a $1000 dollar fine, which after the introduction of pending legislation will increase to $10,000.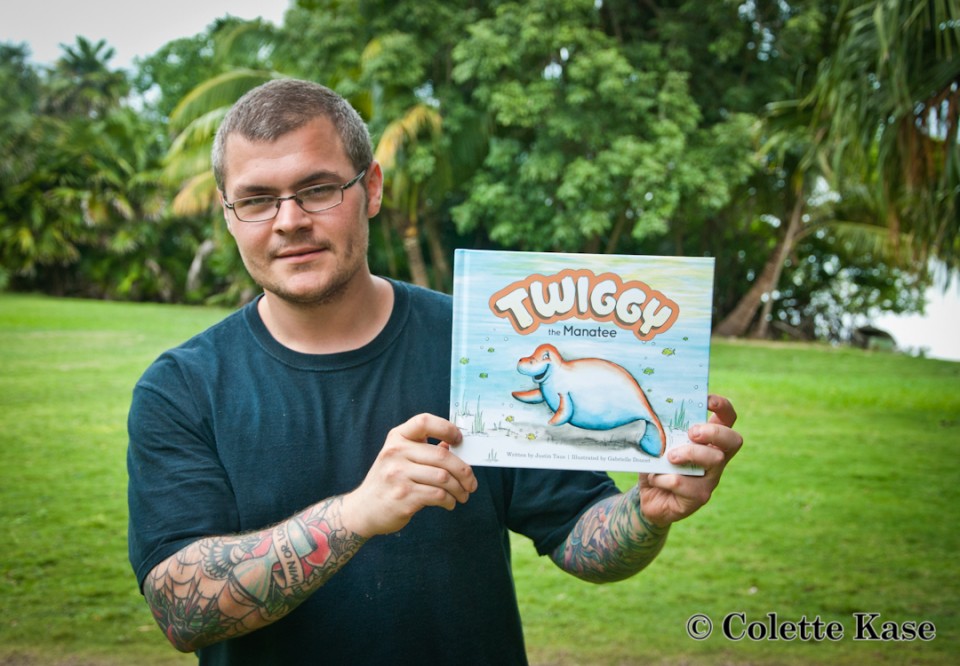 Wildtracks started in 1990 with their hugely successful manatee rehabilitation programme. The three manatees currently residing at Wildtracks are Duke, Rhamases and the youngest, Khaleesi. All three came in injured and are at different levels of progress with their recovery. It is hoped that Duke and Rhamases will be ready for release at the end of this year, but it will be another three years before little Khaleesi will be ready. It was his time helping with the manatees which inspired volunteer, Canadian Justin Taus, to write a wonderful children's book about Twiggy, a manatee who was released successfully in April last year, to help raise funds for Wildtracks.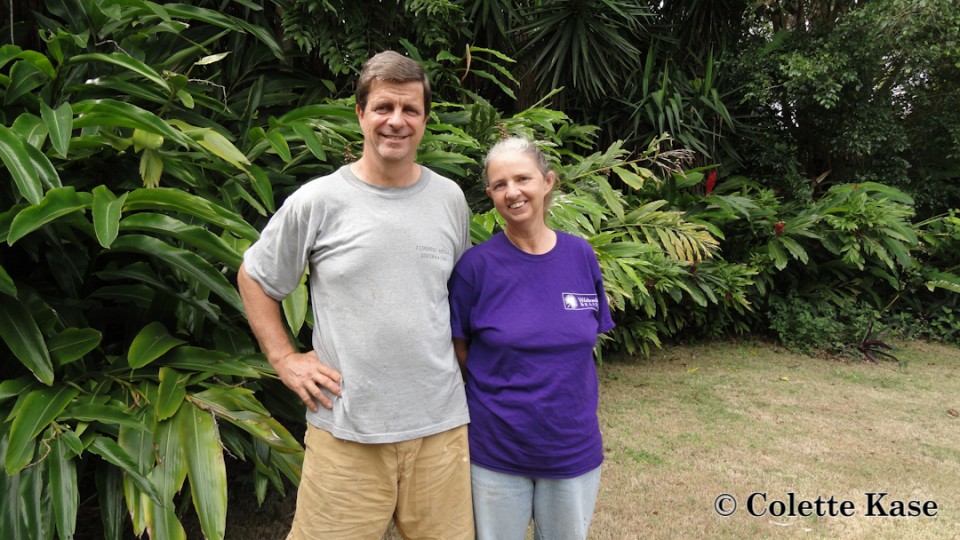 Paul and Zoe have an amazing commitment to and love for Belize, not just working 24/7, 365 days a year at Wildtracks, but they have been instrumental in the establishment of Shipstern and Fireburn Wildlife Reserves, helping to build schools and working with the community. They know that the work they do can't be done alone and their genuine appreciation for their volunteers just adds to the wonderful atmosphere at Wildtracks, which operates as one large family – albeit a family that smells slightly of monkey poo.