You can't possibly come to Belize and not try a bollo! That would be like going to the beach and not getting into the water!
Bollos or tamales as it is popularly known are a traditional Mestizo dish, enjoyed and adopted by all cultures in Belize.
What is it?
A bollo is a meal of seasoned meat (chicken or pork) wrapped in soft homemade corn dough (masa), and then steamed in plantain or banana leaves. Bollos can also be vegetarian by substituting the meat with additional veggies! Yum!
Wanna try em?
Here is a super yummy, easy to follow recipe provided by: Uj Janal Aj Maya a collection of traditional Maya cuisines by Aurora Garcia Saqui.
But first, you'll need to get two banana leaves! (Most international ethnic stores sell them- and once you wrap the bollo once, foil can seal the deal.)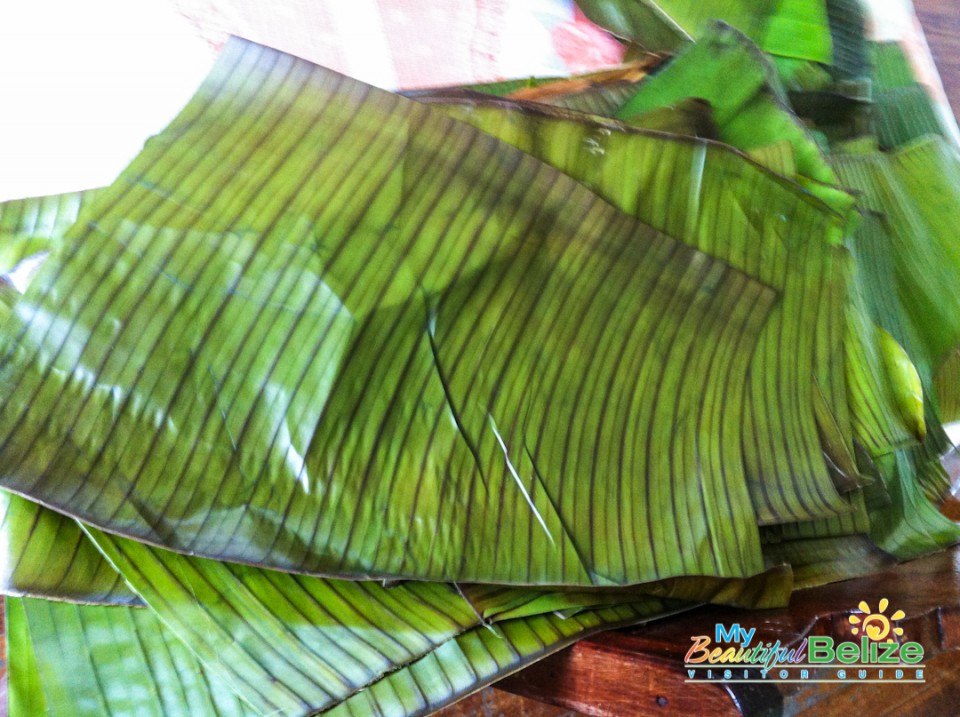 1. Here we go: Roast the leaves directly over a fire or burner on both sides to soften. Cut each leaf into six pieces, three pieces on each side of the vein. Sponge each piece with a damp cloth and set aside. Save the veins for later.
By the way this recipe makes 12 tamales! So invite some friends.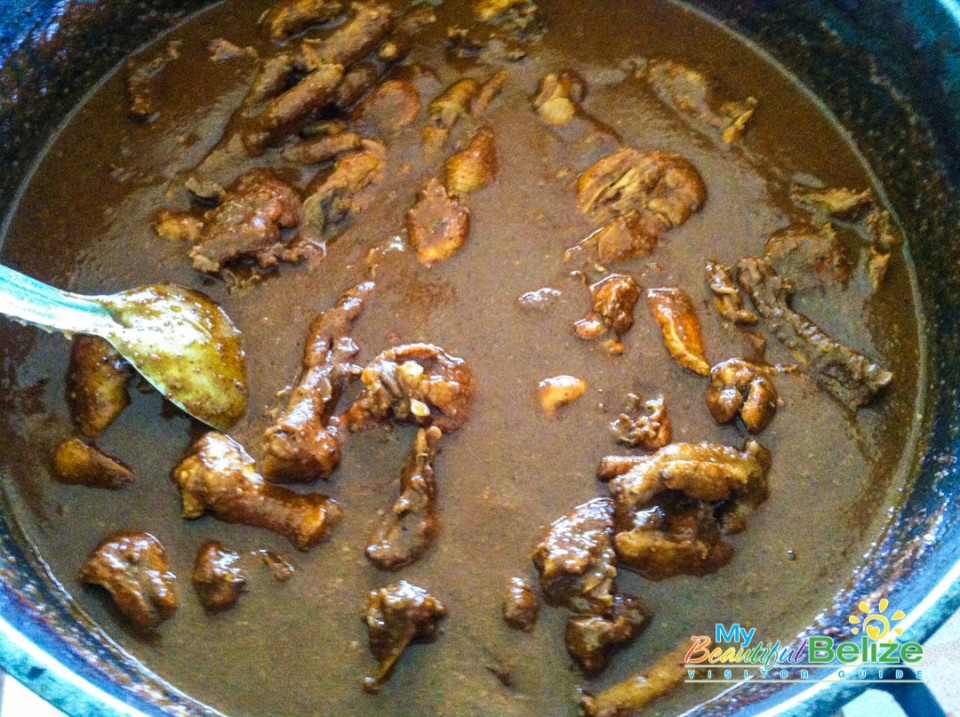 2. Making the Red filling:
½ tsp black pepper
¼ tsp annatto
1 tsp chicken bouillon
1 medium onion, chopped
1 clove garlic, crushed
1 T oil
½ lb masa
1 cup water
Salt to taste
In a medium pot, mix the salt, pepper, annatto, bouillon, onion, garlic, and oil. Add the masa and water then bring to a boil, stirring constantly. Remove when it reaches boiling point and set aside.
3. Making the Tamale base:
1 ½ lbs masa
¾ cups oil
Some water
Salt to taste
Mix the masa with the oil, adding water until it is as soft as clay. Form into 12 balls. Place each ball on a piece of banana leaf. Flatten each ball into a tortilla shape.
Add one teaspoon of the red filling to the center of each open tamale.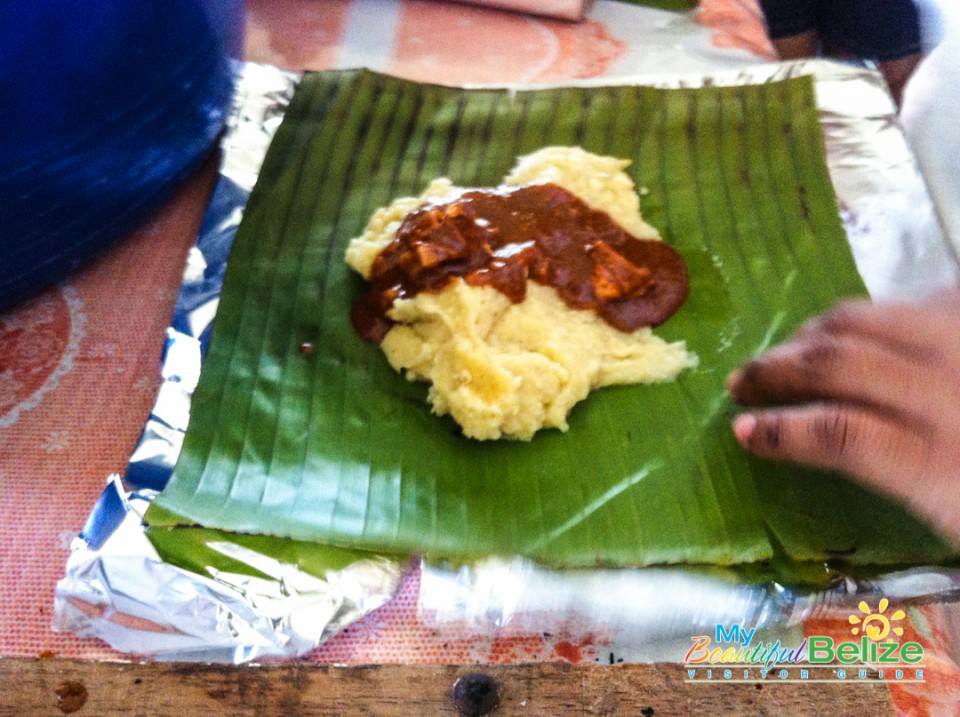 4. Chicken tamales: Take cooked chicken and cut each leg into six pieces of meat. Add one piece of meat to each tamale.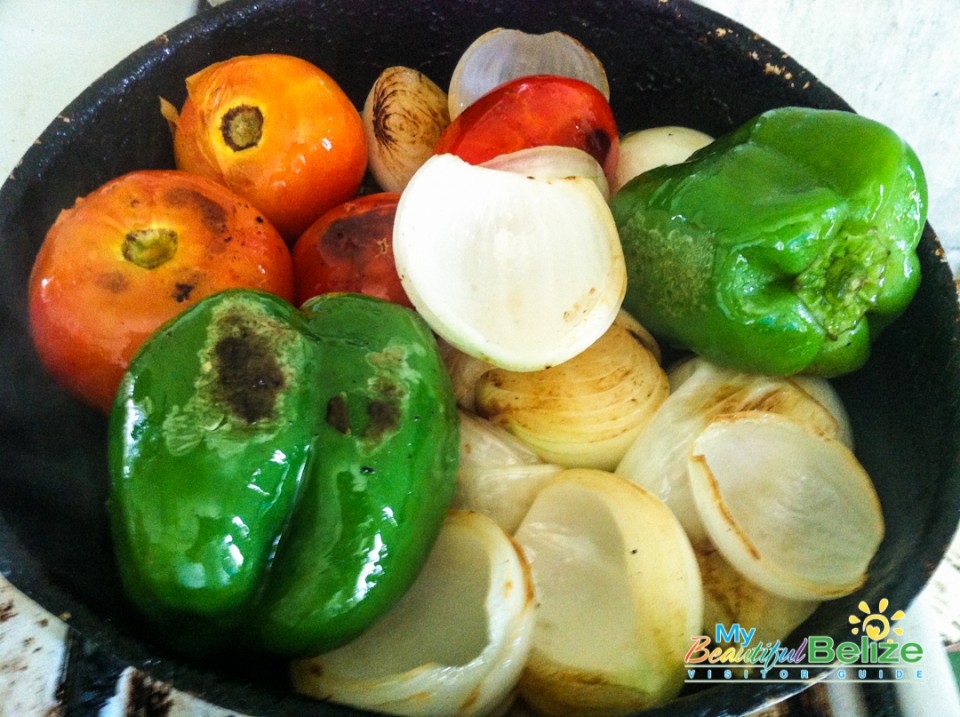 Vegetarian tamales: Substitute chicken bouillon for vegetable bullion and add cooked greens or heart of palm.
5. Fold the masa over the filling, one side and then the other like an envelope. Next, fold the banana leaf over the tamale lengthwise and on the ends (If using foil, wrap a sheet of foil tightly to seal the tamale before steaming). Put the banana leaf veins on the bottom of the pot. Place the tamales on of the veins, and add water, but do not completely cover the tamales, and boil for one hour.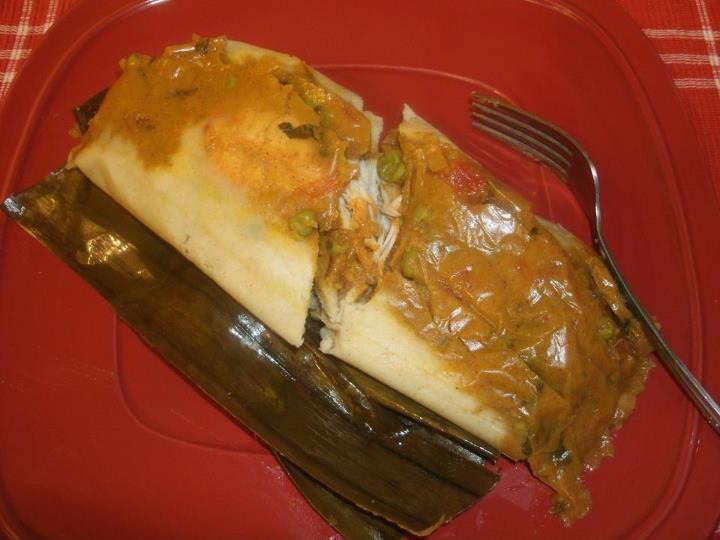 Once they have steamed the bollos/tamales will be firm. Let them cool a bit then enjoy!
Happy cooking folks!