In 2002, I sold the majority of my worldly possessions, and with $600US dollars in my pocket, I hopped on a plane to London. From there, I jumped on planes, trains, buses and trams through a few places around Europe, including Paris, France. My four days there were spent enjoying croissants with café au lait every morning. I also went up the Eiffel tower, saw the Mona Lisa, and picnicked with gorgeous baguettes, cheese and Orangina in what is to date, one of the most magical experiences of my life.
What I never had was a macaron.
Fifteen years later, I finally tasted these elusive beauties, and it happened in my very own hometown!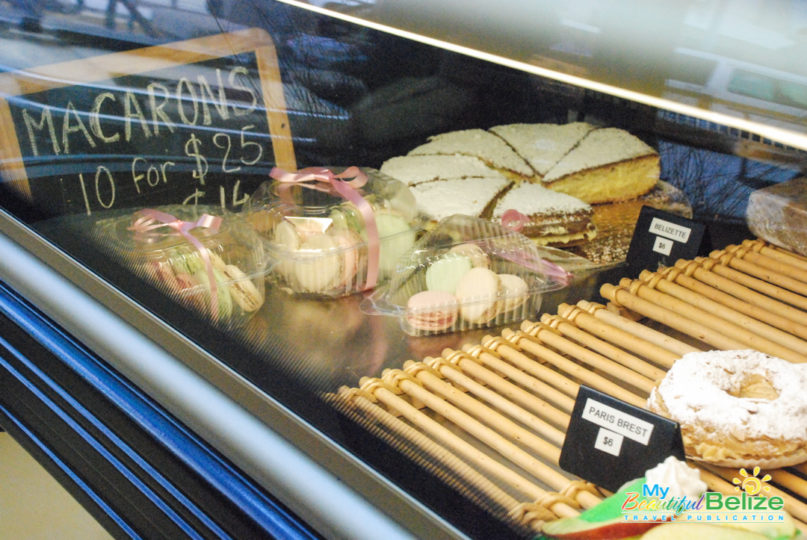 You've probably heard of them…seen them in artful stacks, photographed and filtered just right for Instagram. 'What are those beautifully colored pastries?' you must have wondered. They are called Macarons, and are now available at Delices de France in San Pedro, Ambergris Caye, Belize. Delices de France is the first of its kind, authentically French bakery, churning out gorgeous pastries and breads for our lucky taste buds.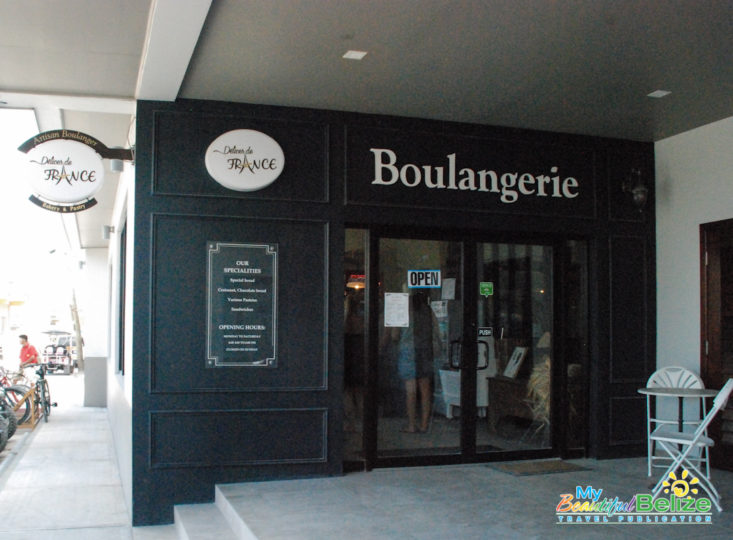 Since it opened in March of 2017, locals and visitors alike line up for their chocolate croissants, baguettes, luscious petit fours, tarts and so much more. Their latest addition is sure to have fans going ga-ga!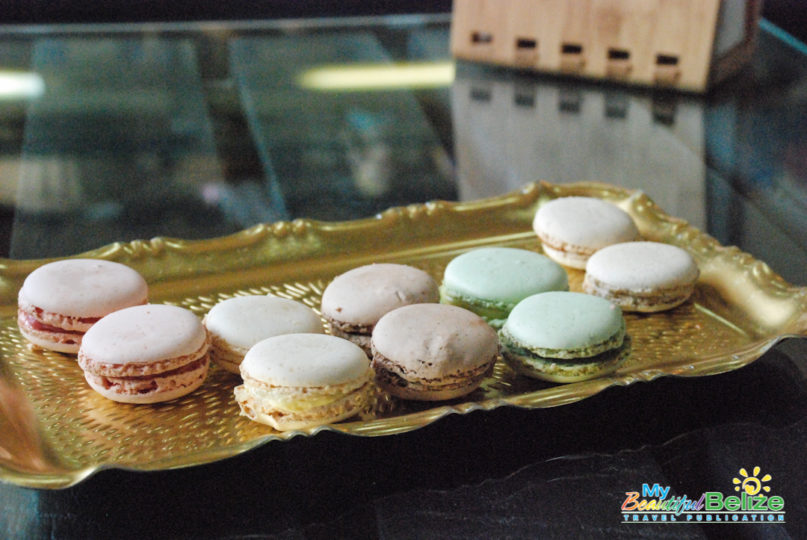 Crisp, airy, light…my first foray into the world of the Macaron revealed unknown delights. By definition, a Macaron is a merengue-based confection made with egg white, two types of sugar, almond flour (ground almond or almond powder) and food coloring. Sandwiched between two crispy, light cookies is a flavored filling, such as caramel or a chocolate ganache.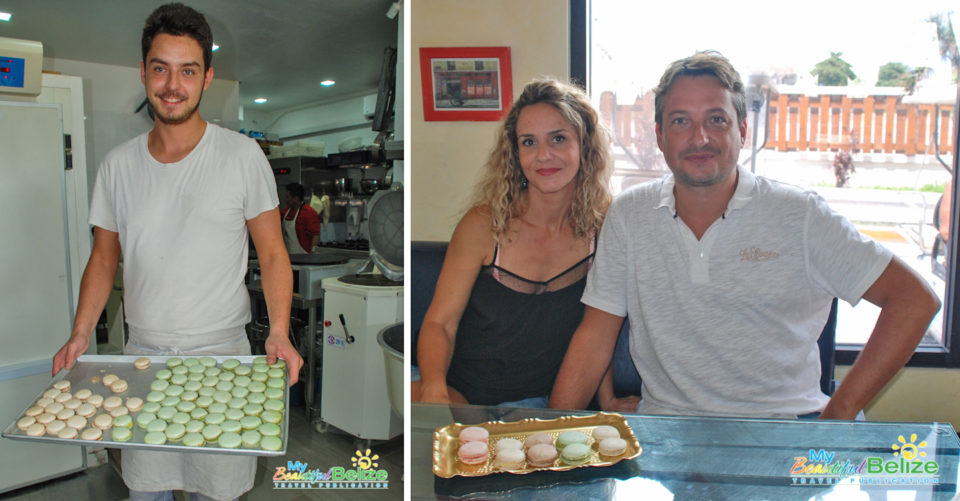 The process of making them is arduous, but they have succeeded in creating perfect morsels that match any in France. Delices de France owners Sandra and Florent, alongside their baker (and cousin) Yvan, battled intense humidity and heat, along with pouring rains, changes in temperature, and difficulty in securing ingredients to finally be able to offer a classic French treat to our Belizean palates! They proudly presented a tray of beauties, containing lime, caramel, strawberry, vanilla and chocolate. From unctuously sweet to tart and refreshing, each had its own distinct flavor. They are the perfect sweet treat, and one or two go a long way!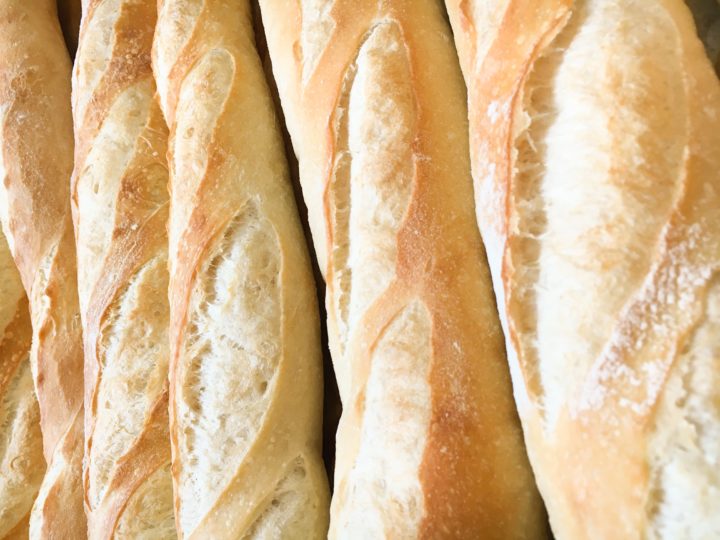 Delices de France has been open since March 1, 2017. Top sellers include their ready-to-go sandwiches, made with their delicious baguettes, as well as their chocolate croissants, and the Belizette (a riff on the classic Tropezienne). From the cool and refreshing apple tarts, cannelle vanille, eclairs, savory croissants and more, there is so much to taste and enjoy!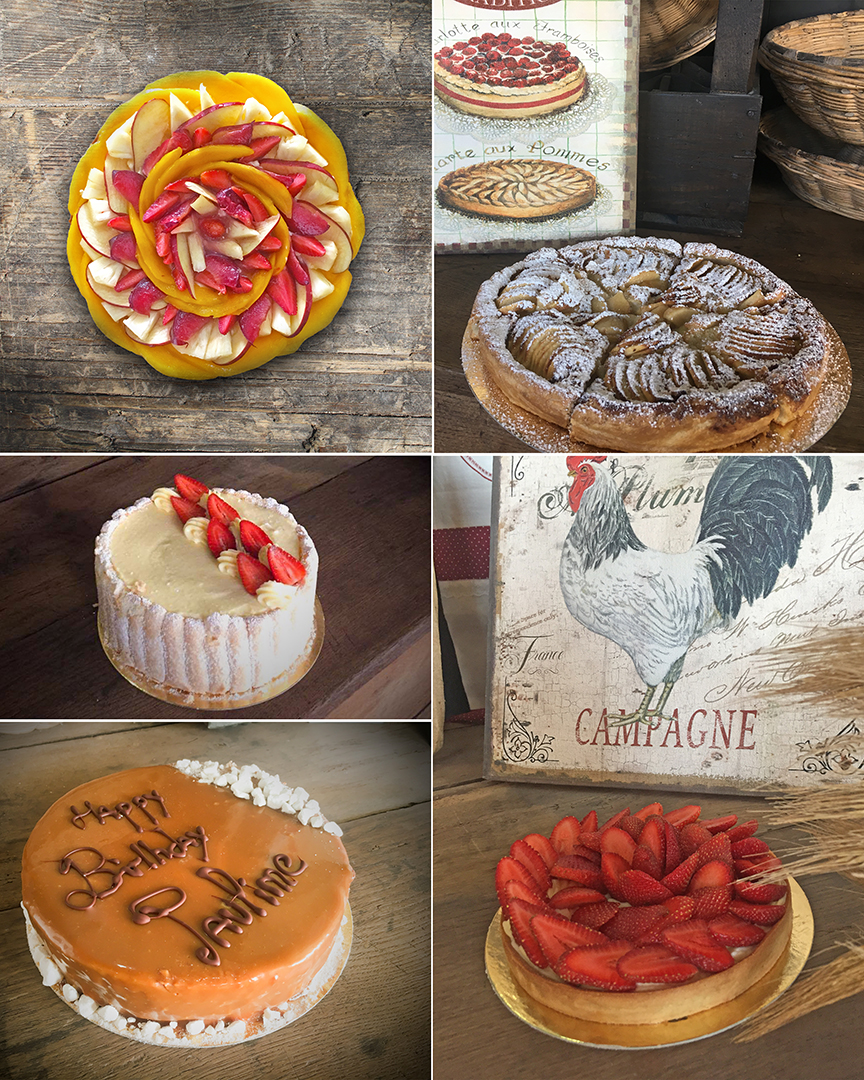 They even make cakes for that special occasion – imagine a delightful Strawberry Charlotte, chocolate cake with caramel, chocolate mousse cake or even a fruit tart?!
They are open from Monday to Saturday, from 6:30AM to 6:00PM. Call 624-1110 to place your orders – they do ship countrywide! It's a touch of France in our slice of paradise, and to them we say, Bienvenue à Belize!