Of the many wonders of Belize, perhaps we are most synonymous with the Great Blue Hole. The world's largest natural formation of its kind, the Blue Hole is part of the larger Barrier Reef Reserve System, a World Heritage Site of the United Nations Educational, Scientific and Cultural Organization (UNESCO). It is a world-class destination that lands on the bucket list for many around the world.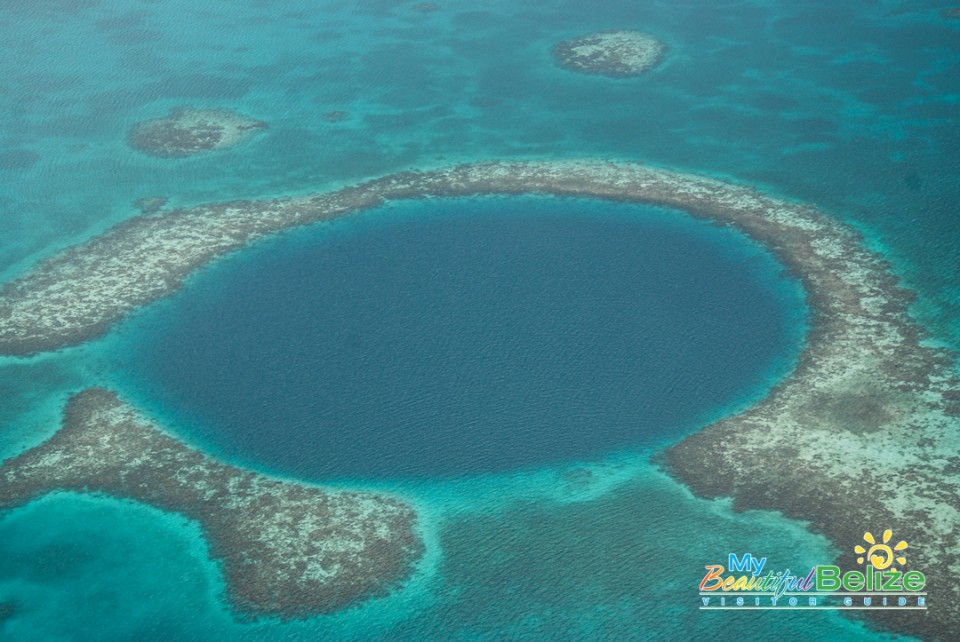 Scuba divers are particularly attracted to this site for its abundance of marine life species and clear waters. Home to nurse sharks, giant groupers, reef sharks like the blacktip and Caribbean reef, as well as really cool formations and caves throughout its 300-meter width and 125-meter depth, the Blue Hole is a must-visit spot if you are in the country.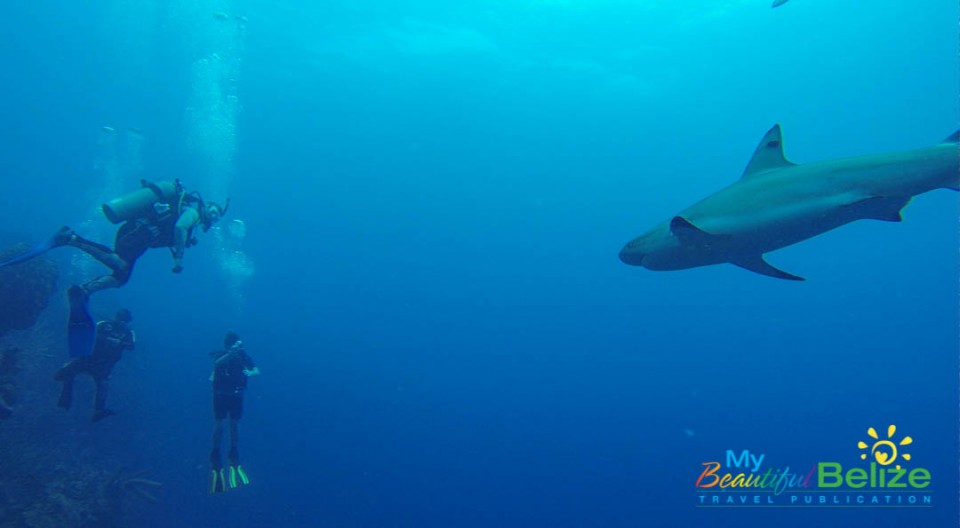 There are so many ways to enjoy this spectacular formation, and to be honest, you don't even have to be a diver!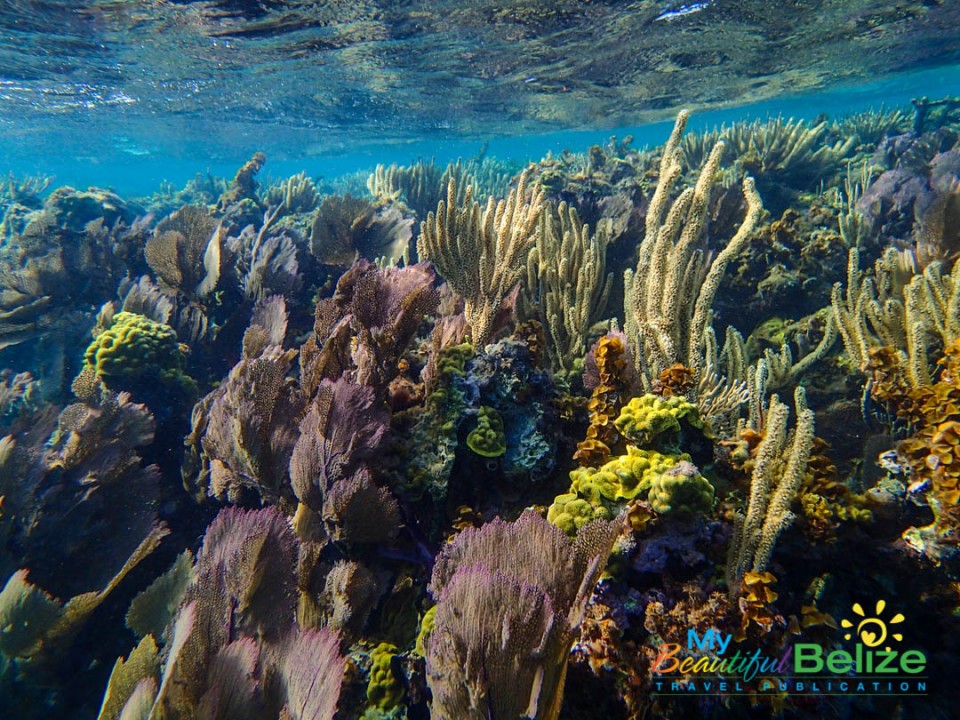 Snorkel:
For many, the 4AM wakeup call to get on a large vessel, the 2-hour+ bumpy ride and all day excursion, is worth it just for the snorkeling possibility. Imagine traversing the rim of this incredible sinkhole and looking down deep into the unknown, floating peacefully atop one of the most sought-after locales in Belize? For those who have not yet made the leap into diving, snorkeling is possible, and just as exciting!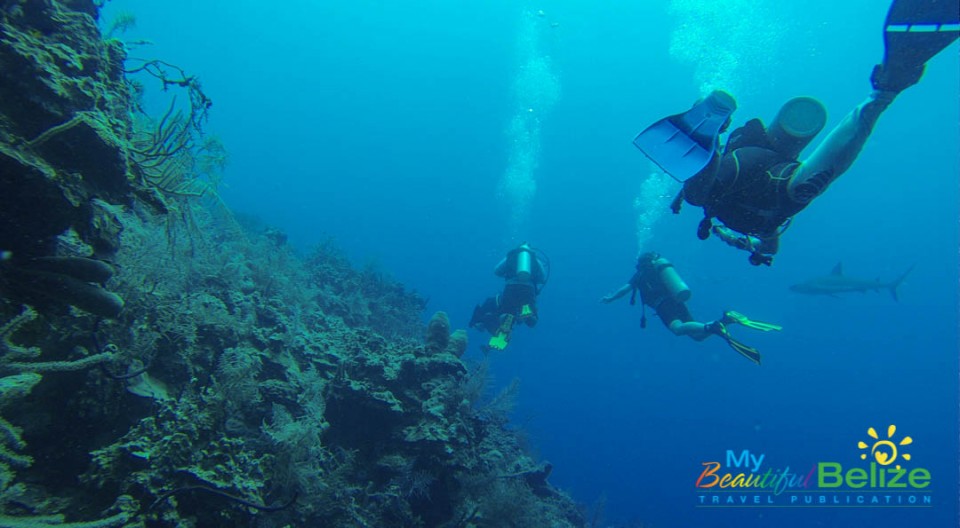 Dive:
Of course, why would we not recommend diving the Blue Hole?! Chance encounters with sharks, giant fish, incredible coral formations, snaking through cavernous spaces and canyons…there is just no denying that exploring the inside is an experience of a lifetime! Check with your tour company of choice, and book the adventure of a lifetime.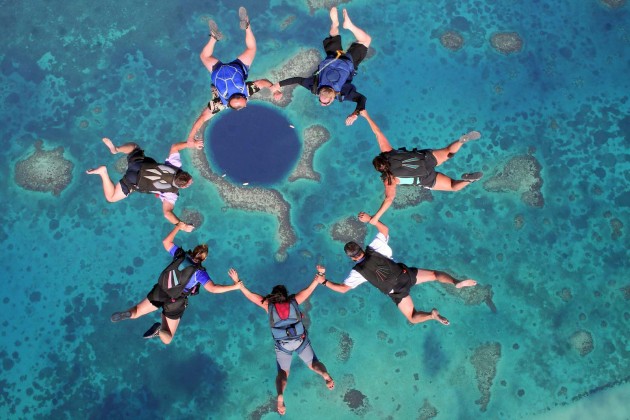 SKYdive:
Is diving just not giving you the thrills you seek? Well, hook up with the right company, and try jumping out of a plane and into the Blue Hole then! It's been done, and the iconic photo is proof that there are some who have experienced the double-whammy excitement. Skydive Belize offers this exclusive adventure weekly, from December to April, straight out of San Pedro Town, Ambergris Caye. Check them out for availability on www.skydivebelize.com!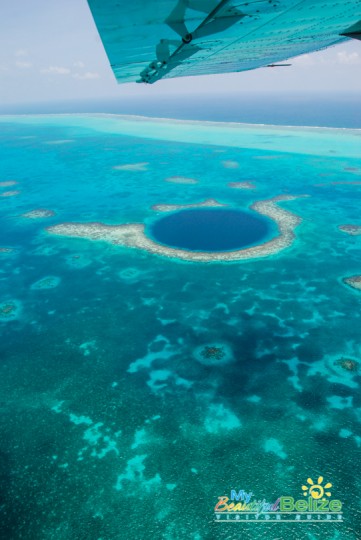 Aerial Tour:
Not quite ready to leave the comfort and confines of a plane and into the wild blue yonder? That's okay, because Tropic Air has you covered! When diving or snorkeling, you can't actually see the iconic circular formation prevalent on all promotional imagery, so Tropic Air offers an aerial tour for you to observe the sinkhole "the way it was meant to be seen…from the air". The 1-hour flyover tour shows you some of the most spectacular sights of Belize's gorgeous waters, and is highlighted by the views of the beautiful Blue Hole in all her glory.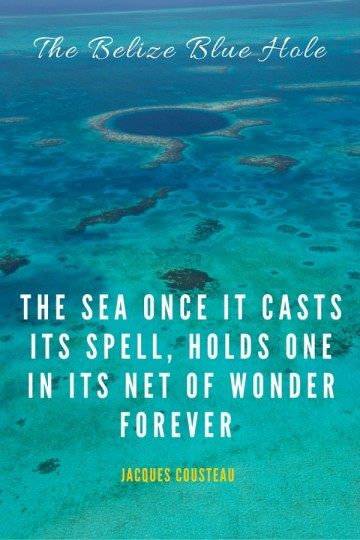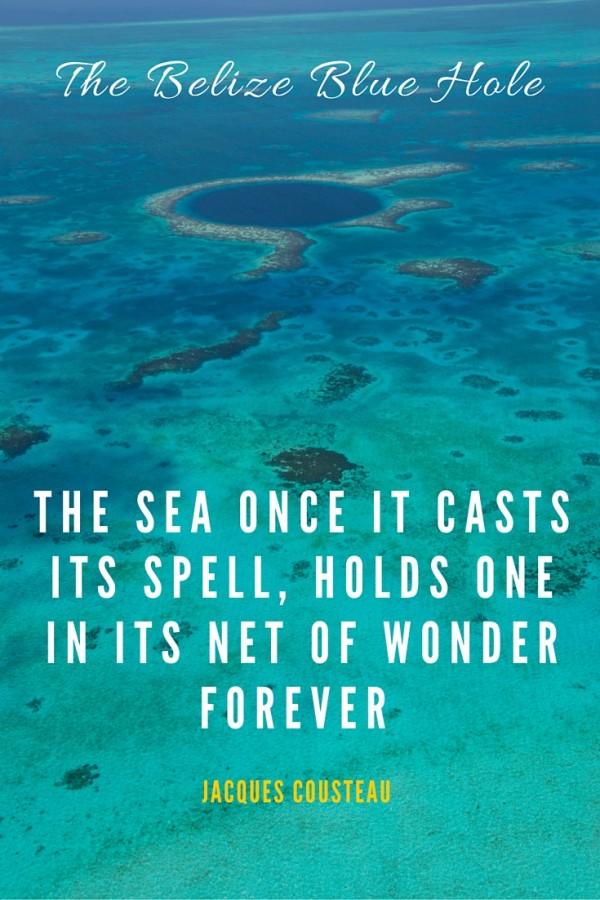 The tour departs San Pedro/Caye Caulker every Tuesday & Thursday at 11AM, returning at 12PM. Flights are subject to weather conditions, and private tour charters are available. Book online at www.tropicair.com