The blues of the Caribbean Sea, edged by our Mesoamerican Barrier Reef to the east, and a verdant lagoon-mangrove ecosystem to the west – these are the views at Aji Tapa Bar and Restaurant. Behold the magical environment! Now, add great food, exotic drinks and a starry night, and your night at Aji is off to a great start.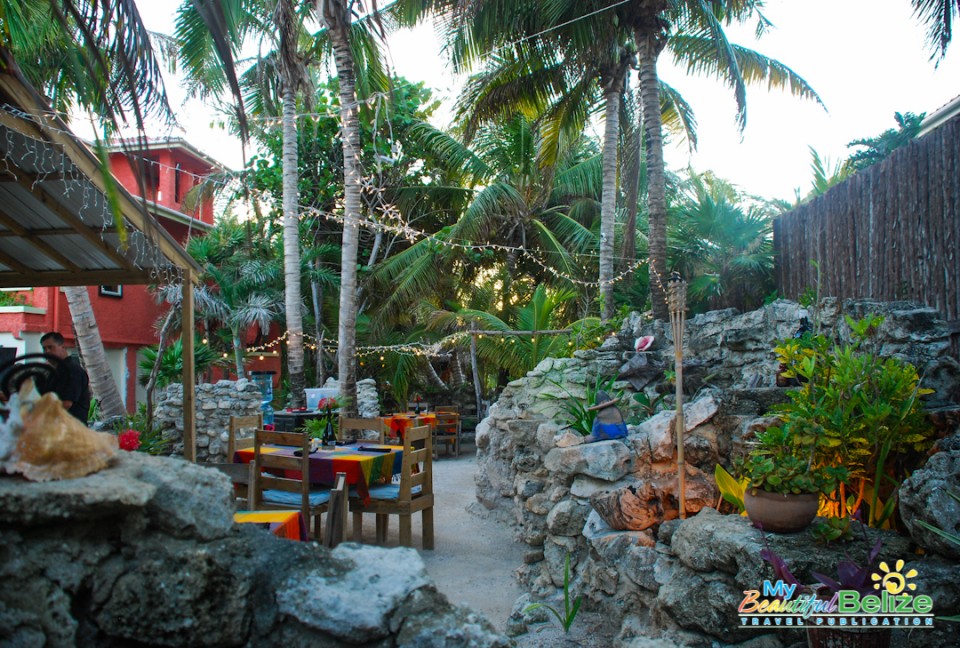 Whether you are travelling, or call Ambergris Caye your home, chances are that you're looking for that perfect spot to have a fabulous date with your significant other. Aji, located about 2.5 miles north of Sir Barry Bowen Bridge can deliver just that.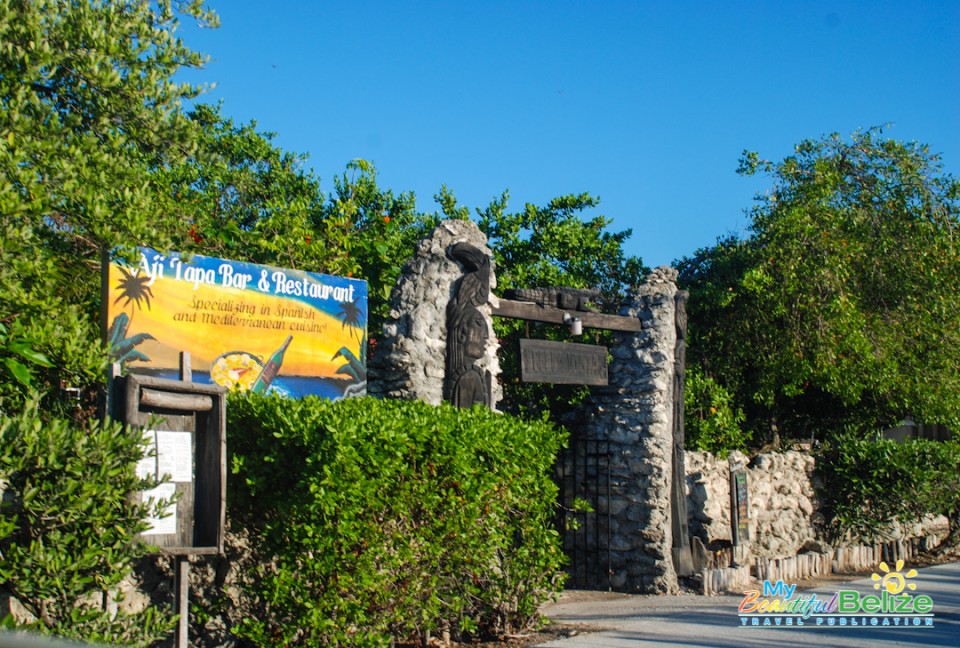 Nestled within the picturesque Bella Vista Resort, its roadside entrance features lush mangroves and tropical plants lining the pathway to the restaurant; complete with a bridge over the lagoon.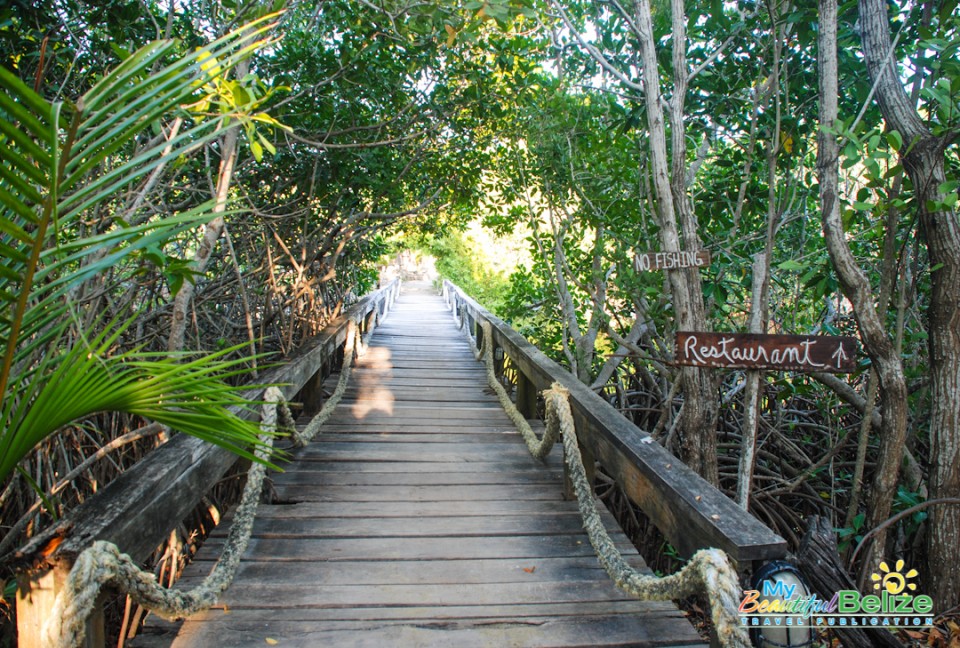 Of course, the beachside entrance is pretty fun too: sandy pathways, palm trees swaying in the wind and waves crashing ashore – just getting to the restaurant is fun.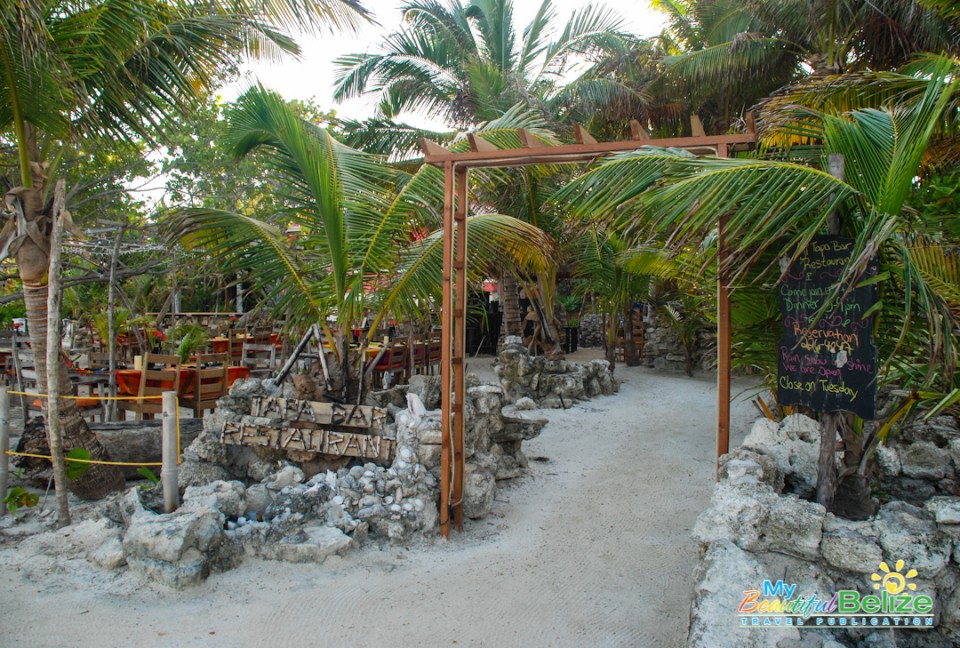 The romantic atmosphere is further enhanced by the restaurant's décor. Twinkling lights strung on trees, driftwood artfully placed across the grounds, wooden furniture and tiki torches add a sparkle.
But the food?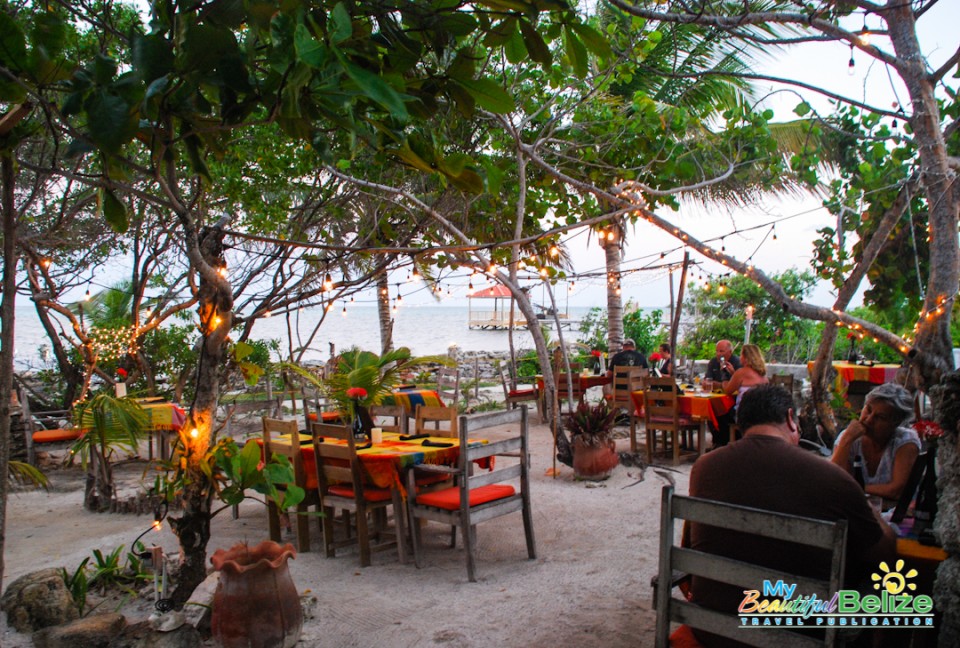 Well, when it arrives, it takes center stage! Spanish-inspired cuisine, complemented by wines or cocktails, sure to excite the taste buds. Aji's speciality, the seafood paella, is always a great choice to share with your date. Indulge yourself and have a fantastic date night!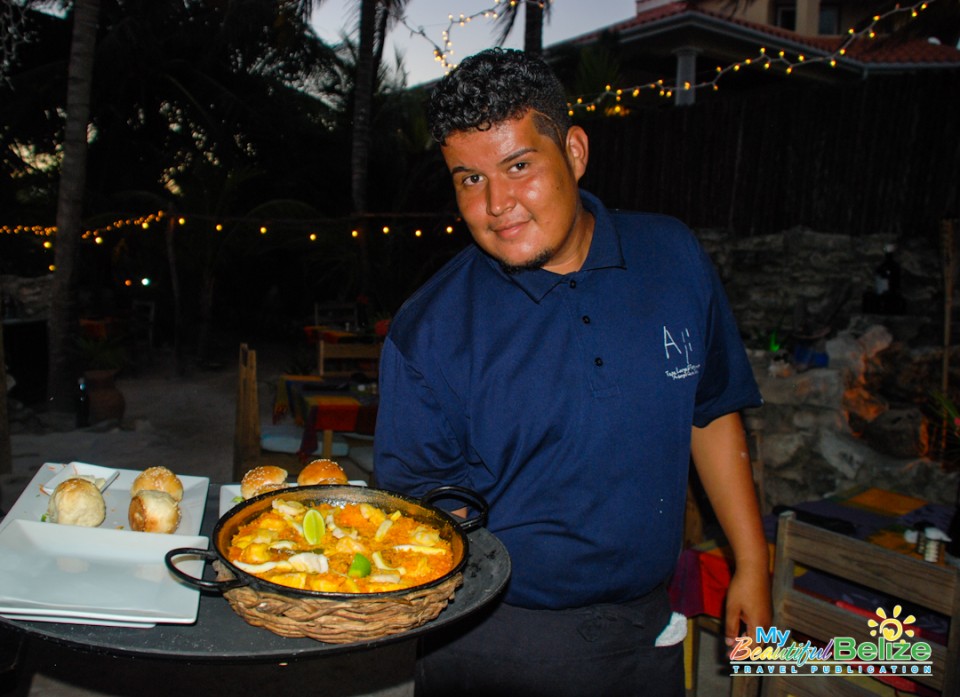 For reservations call 226-4047 or email [email protected]. Be sure to check out their website at ajibelize.com for more information. Walk-ins are welcomed, but reservations are highly recommended due to limited seating. They are open from 5PM to 1PM, Wednesday to Monday.