Ambergris Caye has a lot to offer in terms of dining and entertainment, and new businesses certainly have much to live up to. With their witty slogan, eclectic vibe and great menu, Iguana Juan's made their debut in style. Oh yes, let's not forget their cool factor: Comedy Night! Owners Brad and Shannon Reeder had one of the top comedy clubs in the U.S., along with two restaurants in their hometown of Raleigh, North Carolina, and so their move to Belize clearly would be a combo of the two.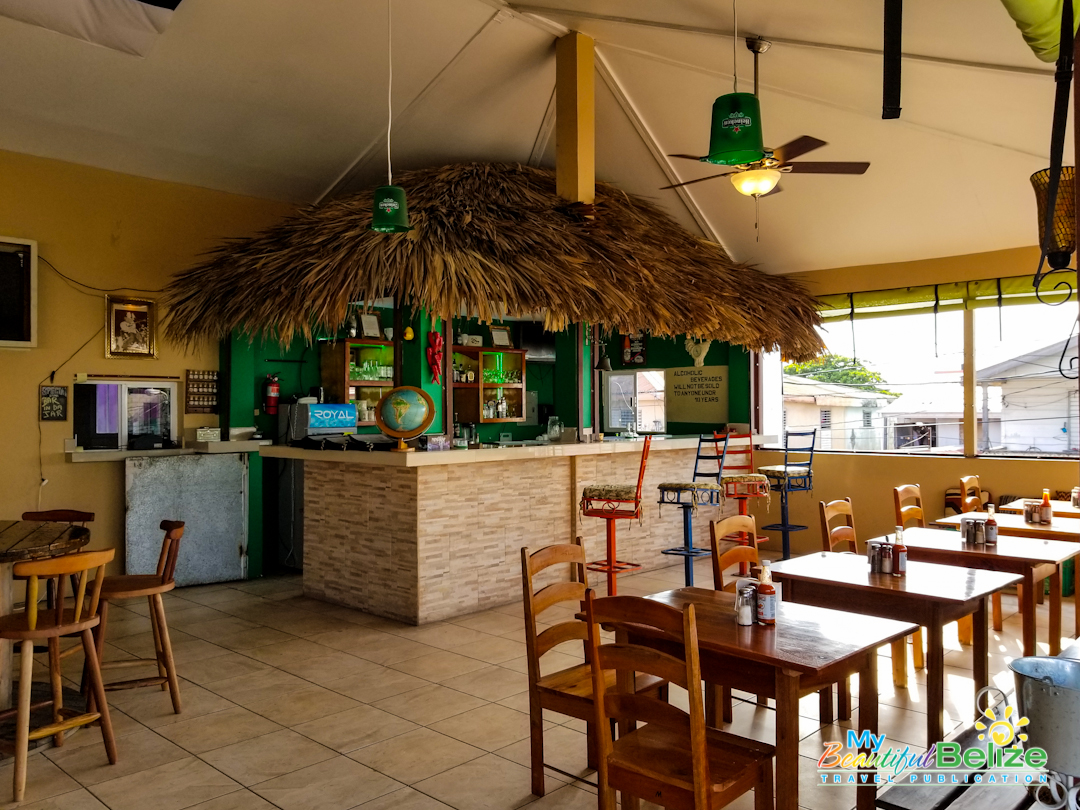 Iguana Juan's is the very definition of: "Conveniently located upstairs of an old building, on a back street, on an island, in Central America". Its open air setting on the second floor of the 'old building' makes for a very pleasant dining and drinking experience. With the level of heat we're experiencing these days, sitting at a table and feeling a cool breeze is practically a religious experience.
Delicious burgers, vegetarian options and fabulous fresh salads made fresh in-house can sate even the pickiest of appetites. If you're looking for fun appetizers, go for the trio of dips – they've paid homage to the Belizean cheese dip in a most delicious way. The Three Little Piggies are also quite the hit – three spicy pulled pork sliders topped with a special Iguana sauce and a slice of avocado, alongside a refreshing pineapple-jalapeño salsa. Wash it all down with mixed cocktails, or if you're adventurous, go for the big one: Bar in a Jar! A 32oz Mason jar contains three liquors, two juices and lots of fruit – you could share it, or call it your one and done drink. They also have a variety of specials, like their "Burgers, Beers and Beats" on Fridays, celebrating the weekend. The melodious sounds of Terryl Godoy (Man at Work) from 6pm-9pm are coupled with a $25 special menu that includes any craft burger from their menu (the BBQ Bacon is soooo good), a side and a Belikin Beer. How can you beat that?! Well, Sunday Funday sure tries to do so with their half-priced appetizers and Bar in a Jar. In fact, it's easier to keep up with their specials when you follow them online (Facebook: @IguanaJuans).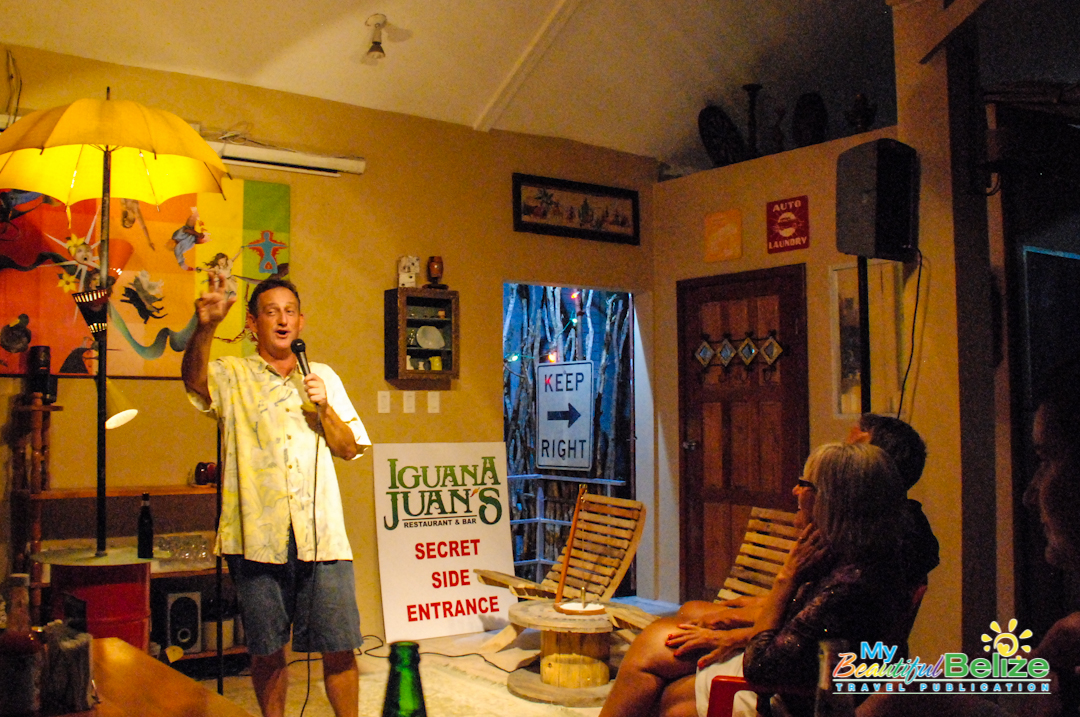 And once a month, comedy is the name of the game. We may have a lot of options on the island, but comedy is a new one. Owner Brad Reeder is a professional comic, having opened for Jay Leno and Jerry Seinfeld, appearing on TV's Comedy Central, Evening at the Improv and Last Comic Standing. Alongside local comedians, the show brings the laughs as the jokes extend from quirky local traditions and island mannerisms to the hilarious observations of the daily island life. With dinner and drink specials to go along with the show, Iguana Juan's has quickly garnered a fan club.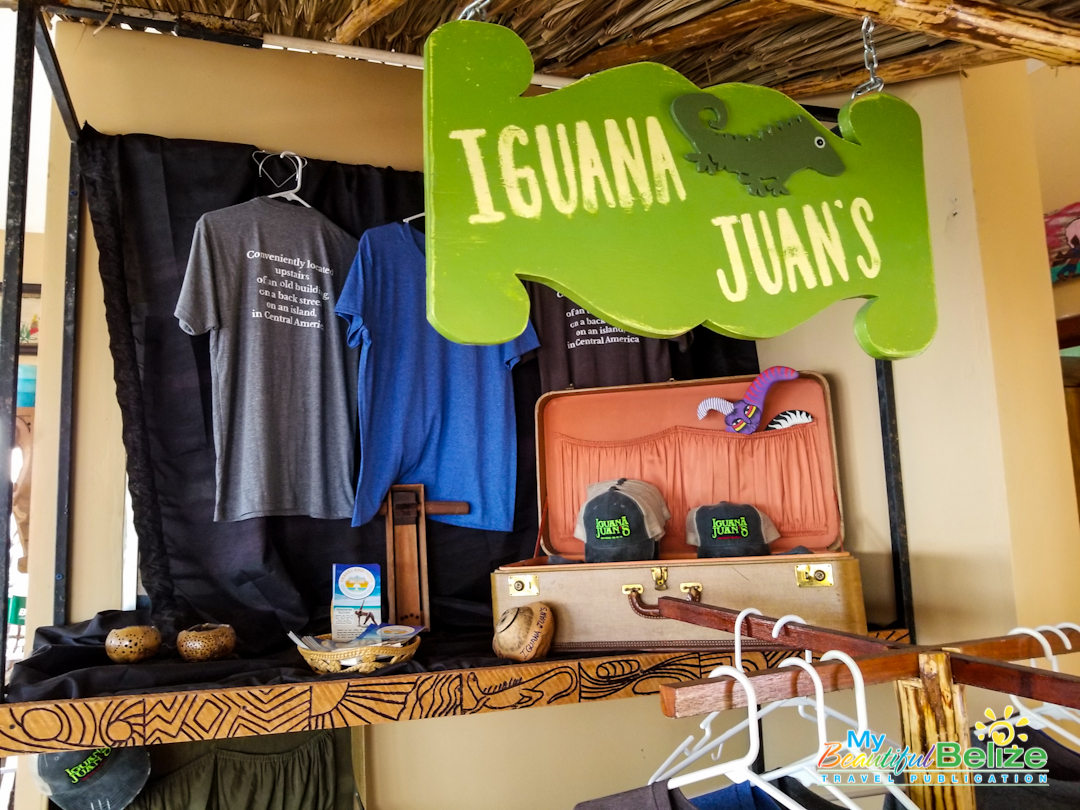 Join them for some food and drinks, laughs and a great island experience. They are open from 11AM through 10PM Tuesday through Sunday.