For children, summer vacation = no school, which makes it the perfect time for those long family vacations. Summer camps offer the perfect opportunity for your children to enjoy their time off while learning new skills and cultures!
Corozal Town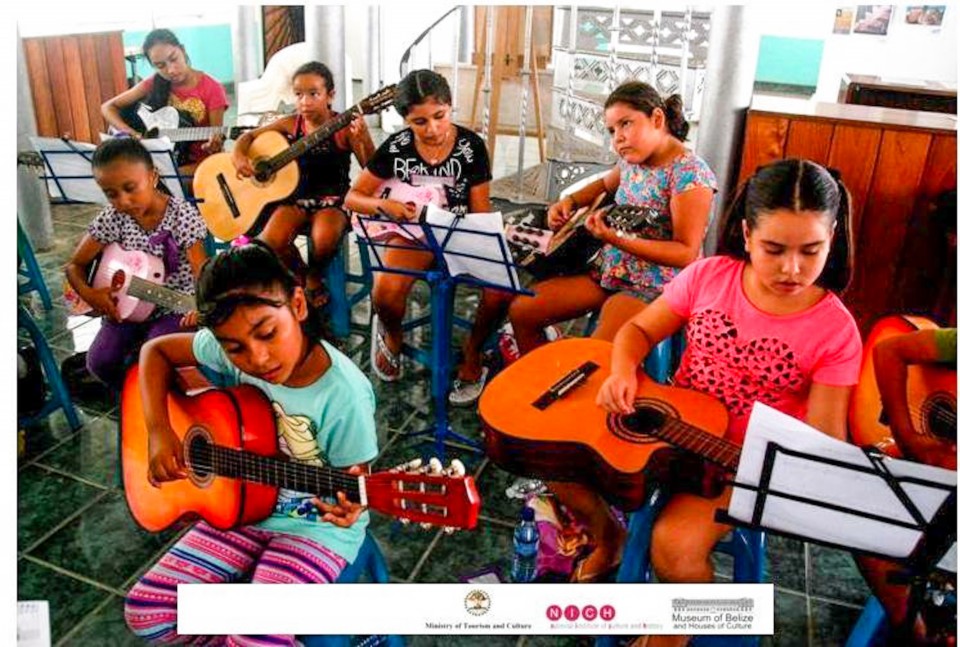 The northernmost district in the Belize is known for its rich Mestizo culture and each summer, the Corozal House of Culture hosts their Summer Art Wave Camp with this in mind. Youth from across the district are invited to participate in this free program, aimed at rekindling their cultural ties. Divided into three separate workshops, Summer Art Wave has something for everyone. Are you a music lover? Well take part in the "Music Starts Here" program (runs from July 4th to the 15th and recommended for children between the ages of 7 to 10) which teaches children the key foundation of playing a recorder (flute), singing, rhythm and even reading music. Maybe you want to learn the classic dances of the proud Mestizo? If that's the case, take part in the "Mestizo Dance Workshop" (runs from July 25th to the 29th and recommended for children 10 and older) where you will learn tradition dances such as La Botella, El Torito and La Bamba. The final workshop is the "Basketry Workshop" (runs from August 1st to the 5th and recommended for teens 15 and older) where one can learn how to create baskets using natural woods and vines. Don't they all sound fun? It's a great way to get your child to experience one of the many cultures in Belize. (Please visit the Corozal House of Culture or call 422-0071 for more information and registration as space is limited).
San Ignacio and Santa Elena Town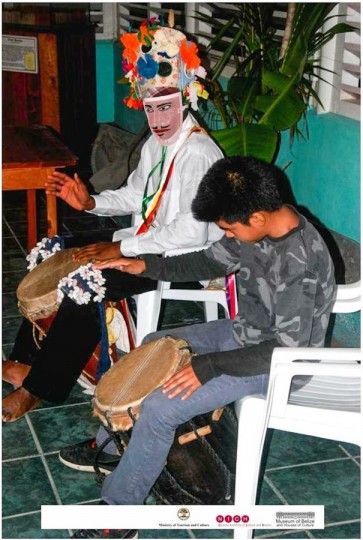 If you find yourself in the heart of the Cayo District, the San Ignacio & Santa Elena House of Culture will also be hosting a Summer Art Wave Camp. Their summer program will include a Corn Leaf Doll Making Workshop (runs from July 4th to 8th and recommended for children 15 and over); a Theatre and Breakdance Workshop (runs from July 18th to 22nd and recommended for children 12 and over); and a Creole Drumming and Rhythm Workshop (runs from July 25th to August 5th and recommended for participants between the ages of 9 to 24). For information on how to partake in any of these fun workshops contact 824-0783.
Orange Walk Town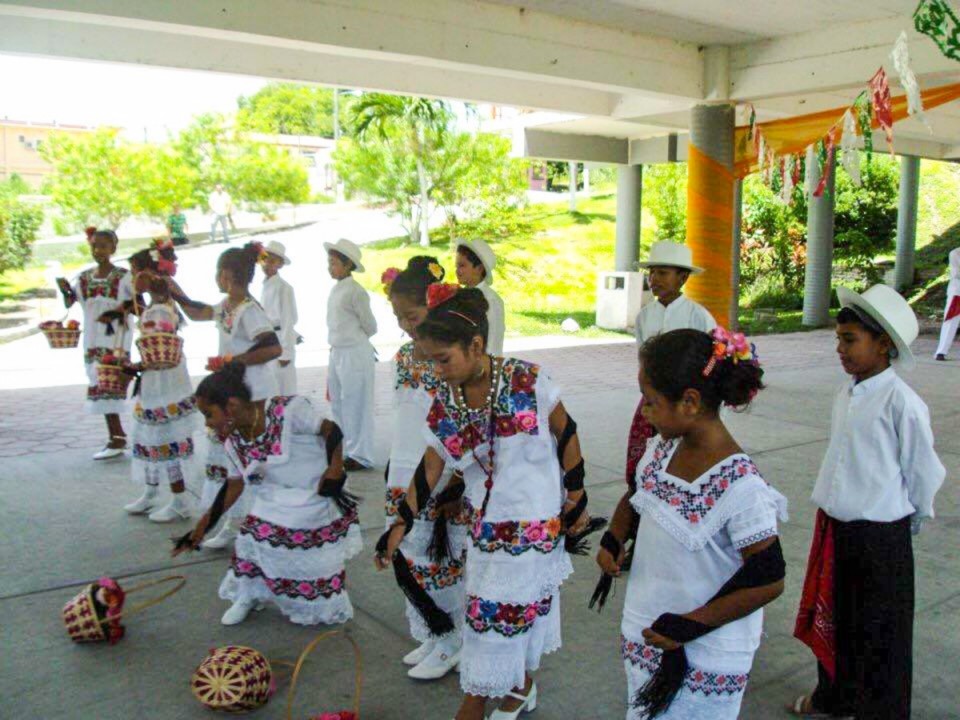 Growing up in Orange Walk Town, my summers were always busy attending one camp after another. From dance camps to reading camps, there are enough activities to entertain the young minds in Orange Walk. One of my favorites was the Dance Explosion camp (runs from July 11th to August 4th and recommended for boys and girls between the ages of 7 to 15). If you love dancing and culture, you are made for this camp. They will teach you everything from contemporary to traditional Mestizo, Garifuna and even a couple Maya dances! To register contact the Banquitas House of Culture at 322-0517.
Belize City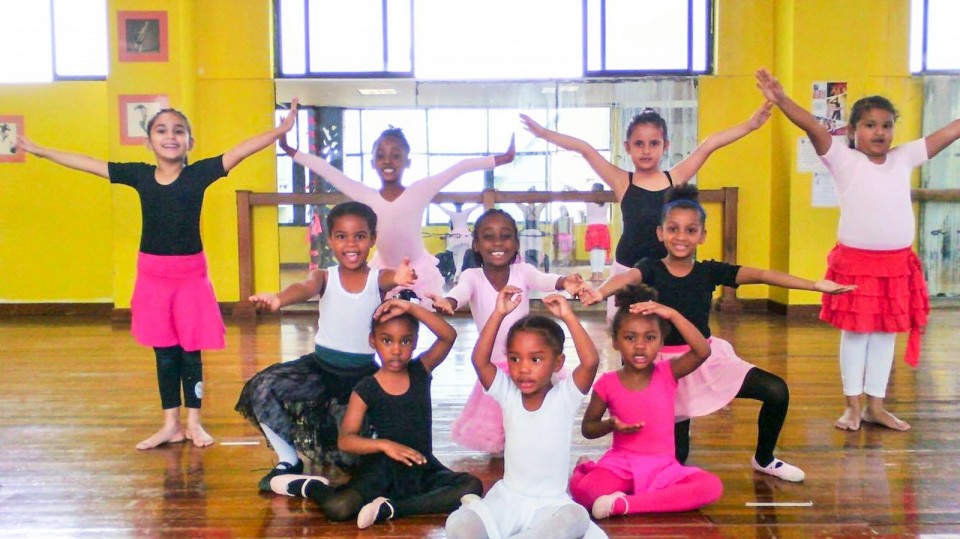 If your child loves dancing, then "Fusion Summer Camp" (runs from July 4th to the 22nd and is recommended for children between the ages of 4 to 16) is where they should be. Organized by the Belize National Dance Company, this summer camp offers lots of dancing and drumming. Participants will learn modern, contemporary and folk dances as well as drumming to the beats of Belizean's Sambai, Brukdong, Punta and Paranda tunes. This camp is surely to keep your child active this summer! (For more information contact 672-2217 or 664-3296).
Belmopan City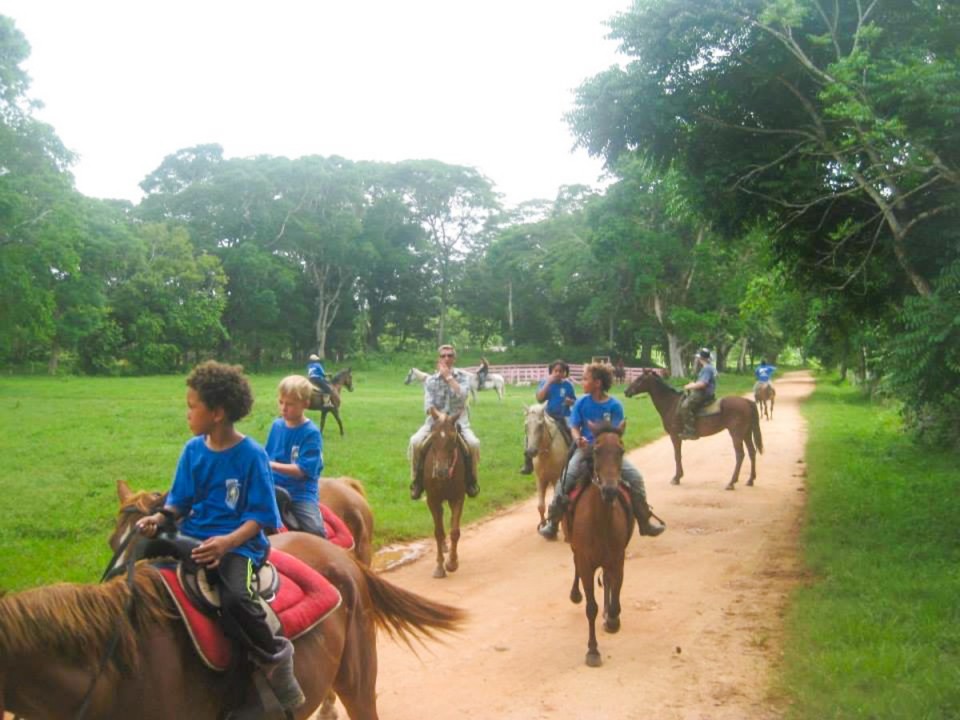 Now this is one of my top summer camps: the Annual Family Horse Camp at Banana Bank Lodge and Belize Horseback Adventures. This is a once-in-a-life-time opportunity for you and your kids to learn about horses and how to ride them. During the four-day summer camp (July 27th to the 31st), you learn what it means to have a relationship with a horse. There is no age limit for this camp, but children seven and under must be accompanied by an adult. (For more information contact 832-2020 or visit http://www.bananabank.com/).
San Pedro Town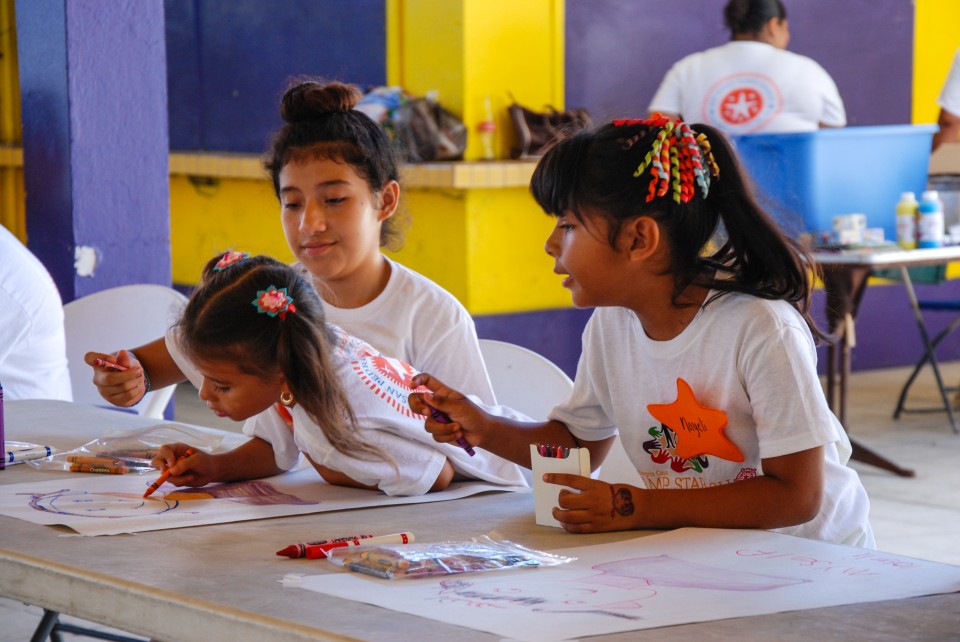 There is no shortage of summer programs in San Pedro, especially sports camps (to learn more on the available sports contact San Pedro Town Sports Coordinator Kent "Bob" Gabourel at 604-9013). Some of the more unique camps include the Ambergris Caye Camp Starfish (runs from July 18 to the 29th). Specializing on children with special needs, Camp Starfish is a truly unique camp unlike no other in the country. The camp caters to children with disabilities both mental and physical offering them all the fun summer camp activities (to be a part of this camp contact Dalia Alamilla at 662-7880 or Sarah Freudenberg at 600-9094 – volunteers are welcomed).