The 2016 International Costa Maya Festival is here, and there is some Caribbean excitement in the air! That's right; the committee has secured the performance of the undisputed Queen of Soca: Alison Hinds.
In case you can't tell…I am beyond excited!
On Friday, August 5th, Costa Maya is elevating our Caribbean roots once again, so you know the party is going to be till the morning. Belizeans and visitors…GET READY TO WINE!
But the Friday night fun is not over there, also performing on that night is the Honduran group Yerbaklan. Cesar Castaneda (Csarec), singer/songwriter of San Pedro Sula, Honduras and Jaime Colindres (Jimmy James) singer/song writer of Tegucigalpa, Honduras are no strangers to Costa Maya, having brought their energy to the stage in 2010. Now they will be back with some new and exciting originals.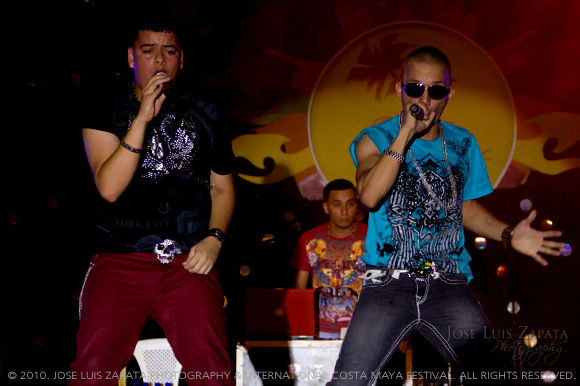 Together they have performed on the best stages locally and internationally, with artists like Daddy Yankee, Don Omar, Wisin y Yandel, Mark Anthony. Yerbaklan has even performed at the Latin Billboard Awards! One of their greatest hits, Meneando La Cintura, has surpassed the million-view mark on YouTube. The tropical tune was done in collaboration with Panamanian artist Mr. Saik. Their collaborations also include "Ahora Marchate" with artist Nicky Jam.
Of course, we can't just overlook the pageant on Thursday August 4th. Reigning queen, Honduras' Gabriella Salazar Valle will be handing over her crown to a deserving successor after a few rounds of activities, which start from the week before as the beauty ambassadors get to tour the island and some of the mainland. So far, six out of the eight participants for this year's Reina de la Costa Maya Pageant have been announced:
Those who haven't had their fill of live music from the Friday night soca party will be pleased to continue the fun on Saturday night (August 6th) with the fun sounds of Los Super Lamas. With a song titled "Yo quiero chupar" (I want to drink) – we think the audience may be in for another fun night!
You can choose to get tickets for the entire weekend: $200 for adults (12+), $60 for children (5-11), or you can pick which night calls your name the most: Pageant night will be $50 for adults and $30 for children, while Caribbean Night is $100 for adults and $30 for children. Noche Internacional will be $100 for adults and $30 for children.
Throughout the weekend, there will be all sorts of daytime events held by festival sponsors: beach parties, sporting events, and specials throughout the weekend. Prepare yourself for a bounty of fun!