Pop Up shops are incredibly fun and popular within the small-craft community, bringing coveted items directly to customers who may have been admiring from afar. One businesswoman who has undertaken such an initiative is Khadija Assales of Kaj Expressions.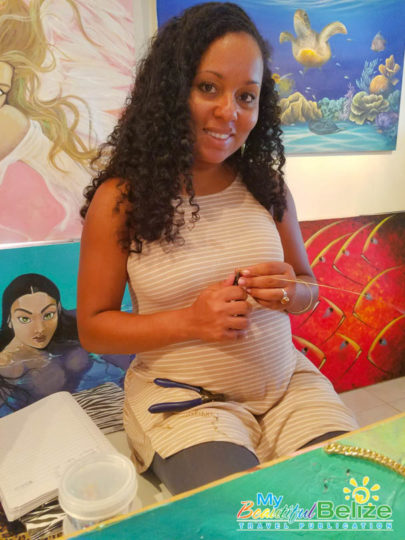 The jeweller popped in to the gorgeous Belizean Arts, located inside Fido's Courtyard on Saturday, August 12th, from 2PM-6PM. With an array of beautiful handmade pieces in tow, Assales also brought her tools with her, creating custom pieces from eager customers who showed up to admire and buy.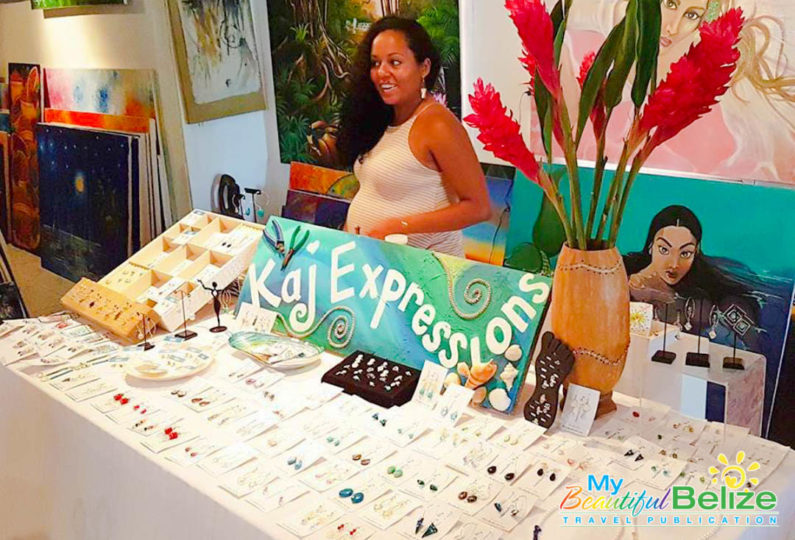 The pop-up is the second for Kaj Expressions, and featured sea glass, rhinestones, freshwater pearls, and a stunning "Reef Goddess" necklace Assales is working on. Inspired by her love of the Belize Barrier Reef, and the gorgeous underwater world she sees when she goes diving and snorkeling, Assales has been busy bringing this fantastic necklace to life.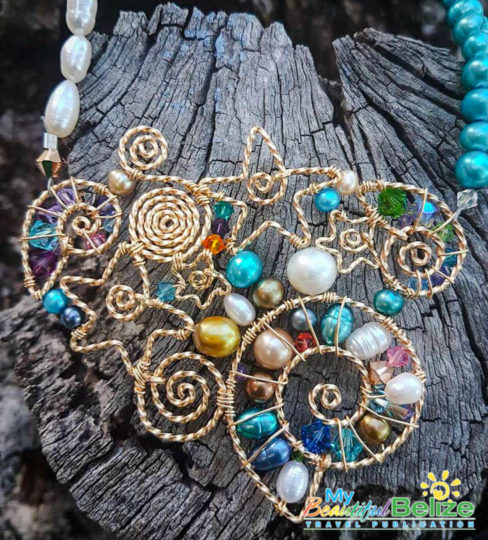 Fans were thrilled to rifle through the original pieces, and the ambiance was made all the better by the elegantly appointed Belizean Arts Gallery.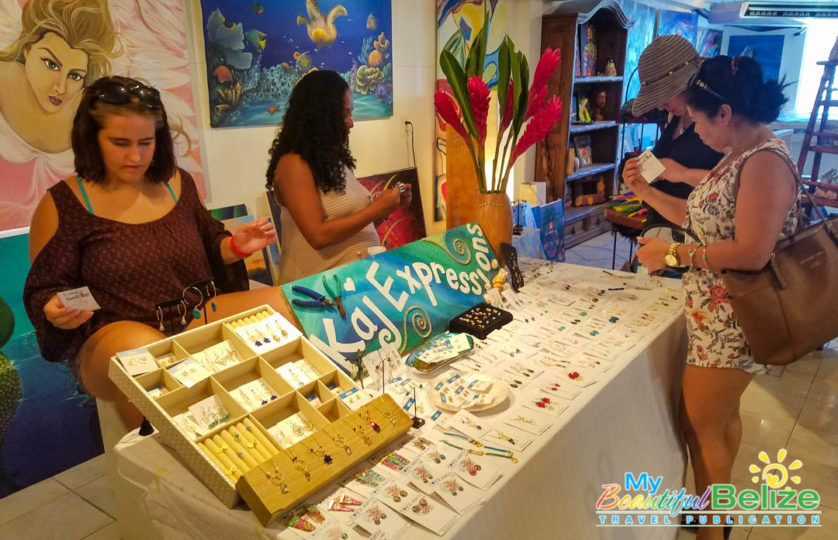 Owner of the gallery Lindsey Hackston was pleased to host Kaj Expressions, as she carries her jewelry in the store year-round. Being able to provide the one-on-one meeting was an added bonus, and there was no shortage of eager buyers. Assales is already planning to return for another visit real soon!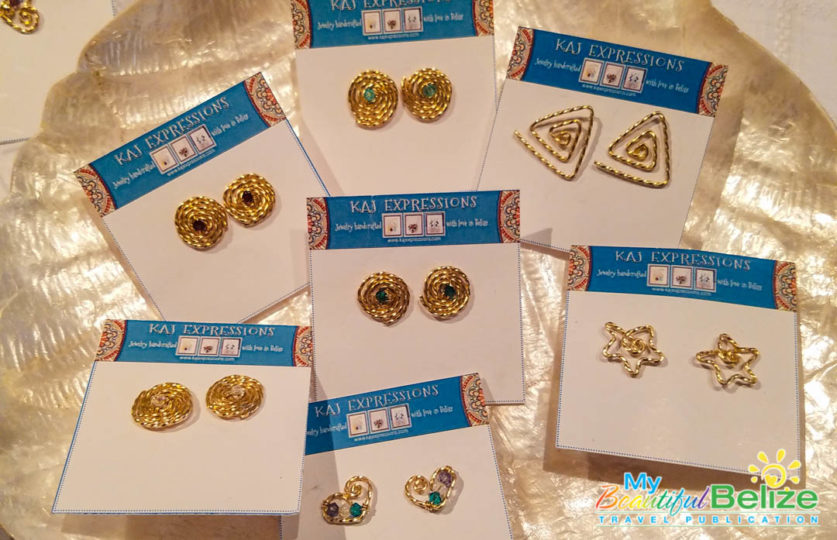 Those that missed the event can still stop by Belizean Arts for a one-of-a-kind piece by Kaj Expressions, or you can place your order online via her Facebook page, under the same name. For those who happen to be in the Placencia Peninsula, be sure to stop by her store and check it out!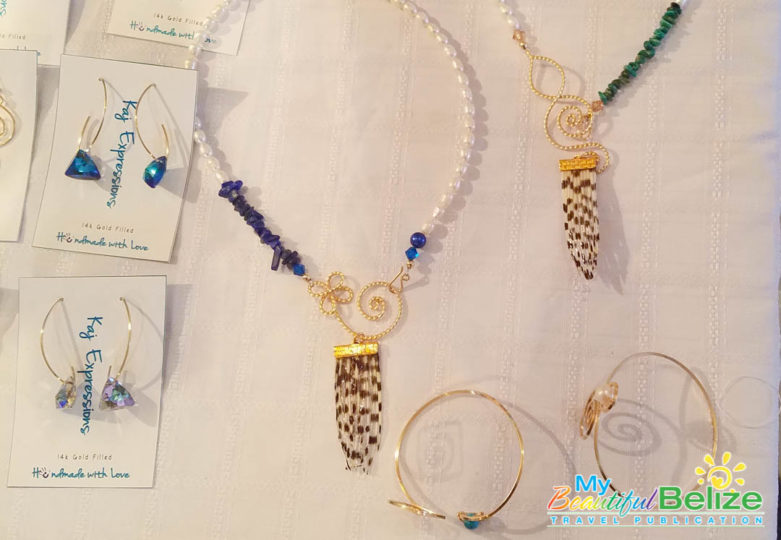 Belizean Arts is open every day from 9Am to 10:30PM. They carry a variety of local and international art: jewelry, paintings, prints, hand-crafted gift items and so much more!