Nestled inside Fido's Courtyard, and filled with unimaginable treasures, Belizean Arts truly speaks to my heart.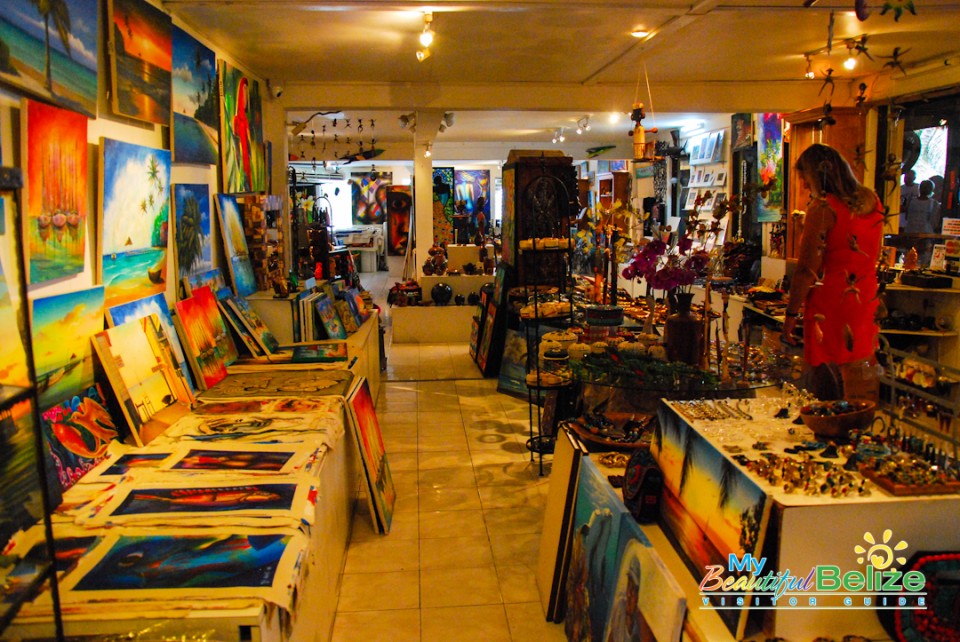 With its art covered walls, paintings at every turn, and display cases showcasing colorful, shiny, beautiful pieces of jewelry, elaborately embroidered pillowcases, rugs and more…it's a true bohemian lover's paradise.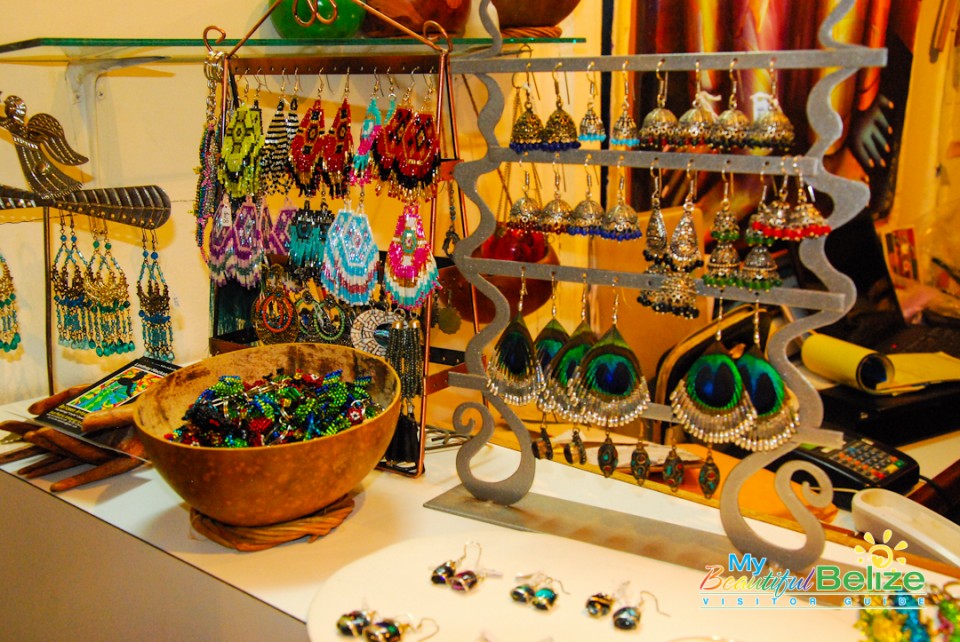 There really is something for everyone; from the easy-to-please to the have-everything person in your life. There's always a reason to stop in, browse, shop and leave happy.
Jewelry: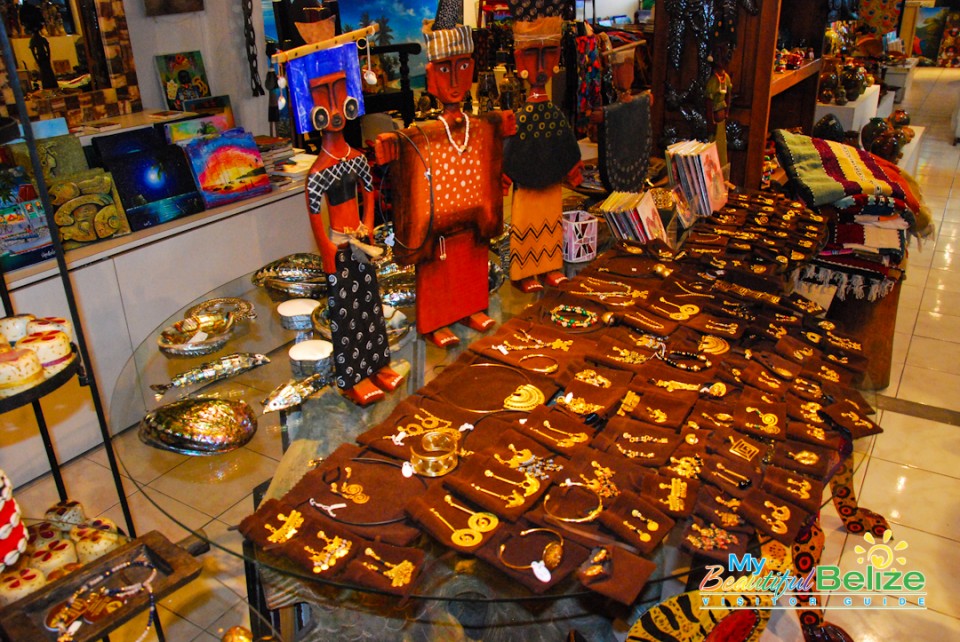 Gold-plated, semi-precious stones, hand-crafted pieces that stand alone, or blend right in with a few of your favorites…rings, bracelets, earrings, necklaces…oh what a wonderful treasure trove of goodies!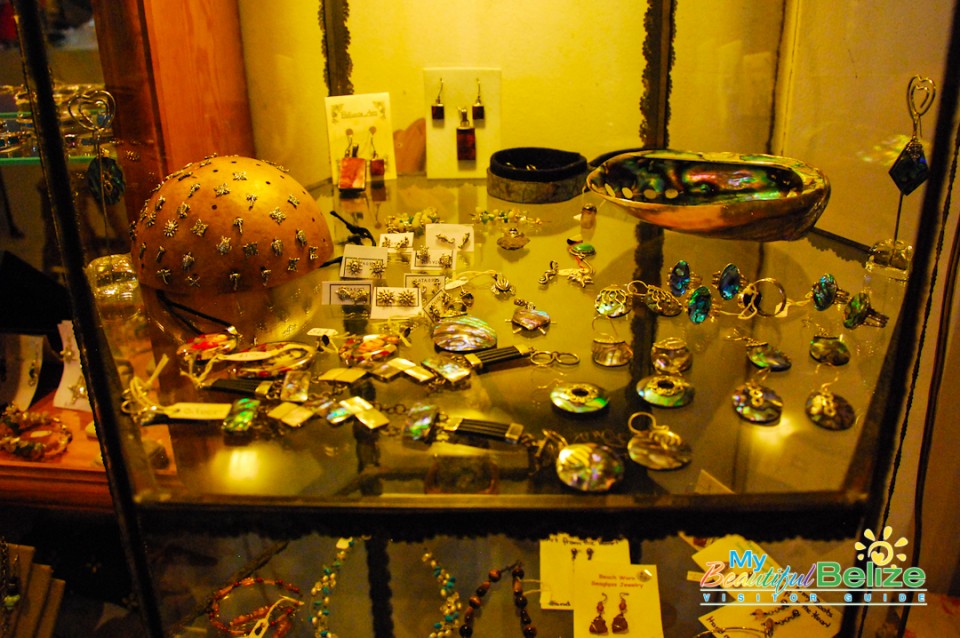 Seriously, this is my favorite section in the store….most of my Christmas, birthday and Valentine's Day presents have come from this place.
They are some of my most cherished items – and your significant other will definitely appreciate a trinket or two from here!
Crafts: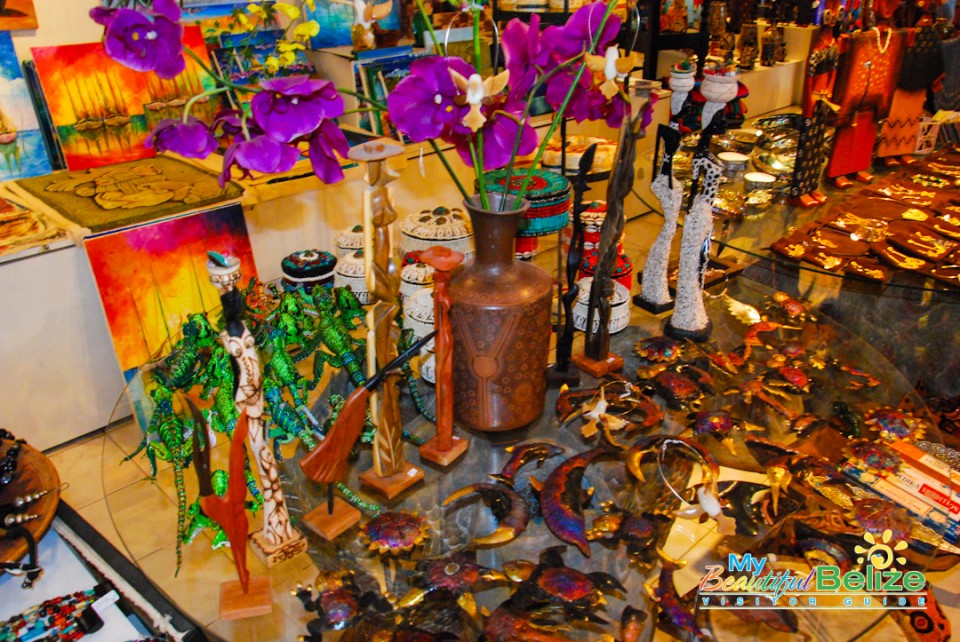 From hand-carved wooden pieces, embroidery, beaded purses, key chains, wooden bowls, fabulous notebooks and brilliant hand-painted silks by the talented Lee Vanderwalker, there's a unique piece for everyone.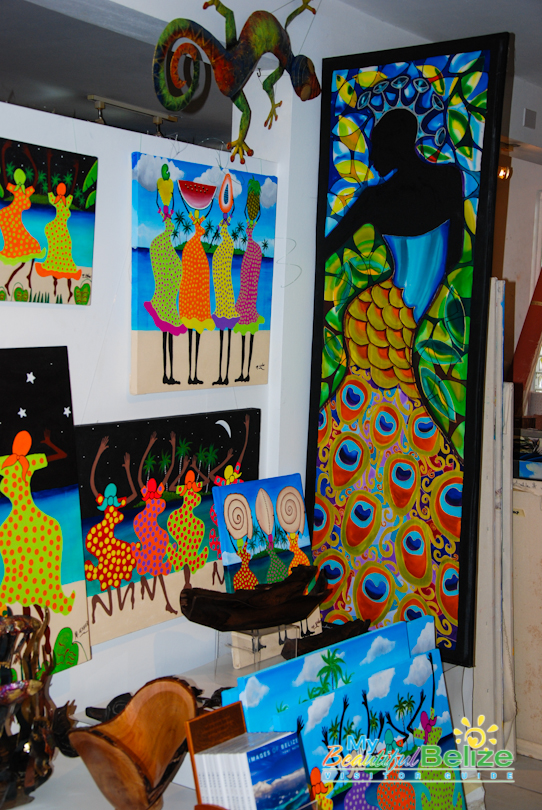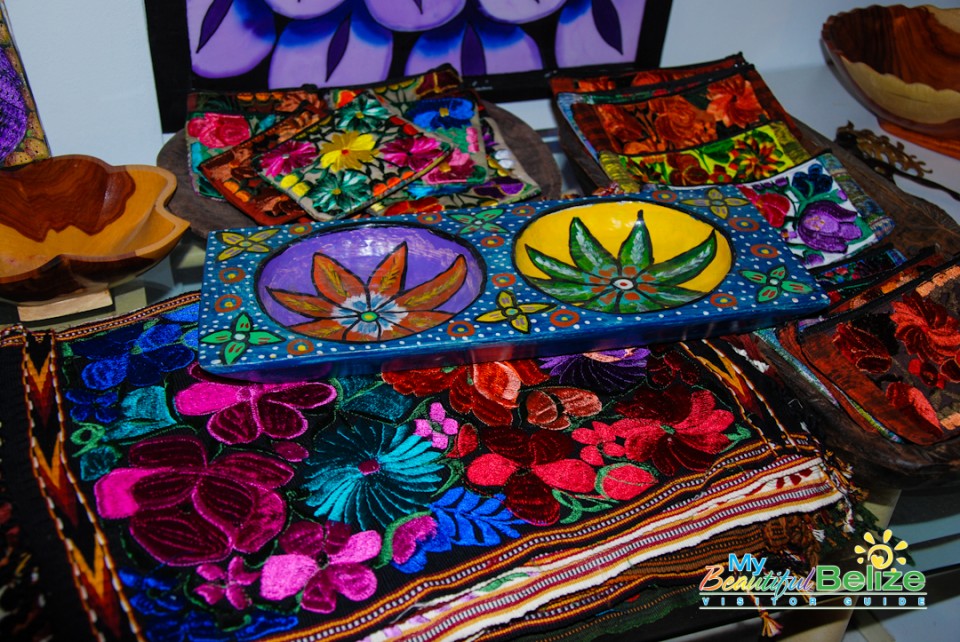 Paintings: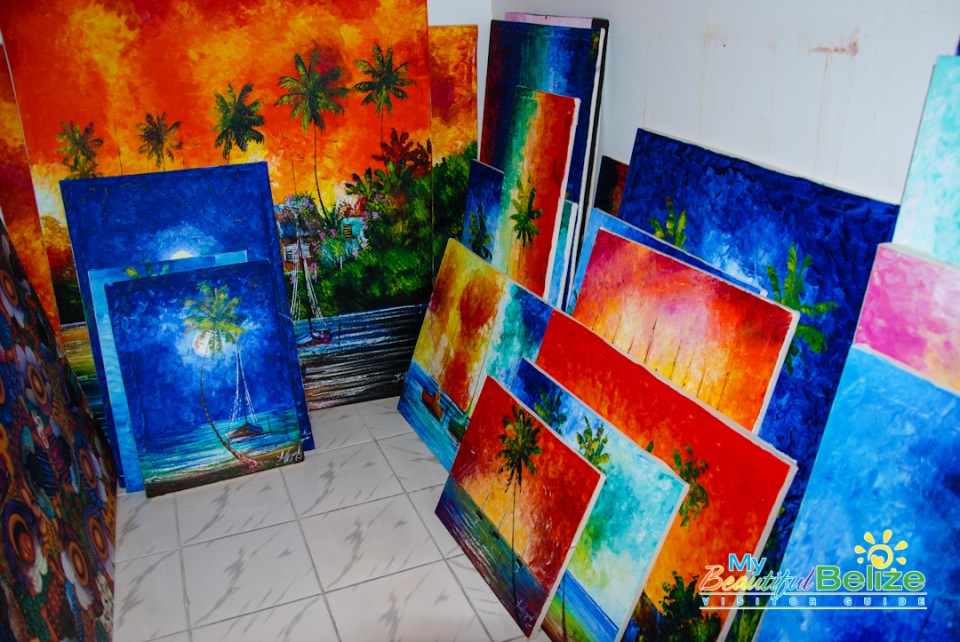 These belong in their own category, because the room is chock-a-block with gorgeous pieces: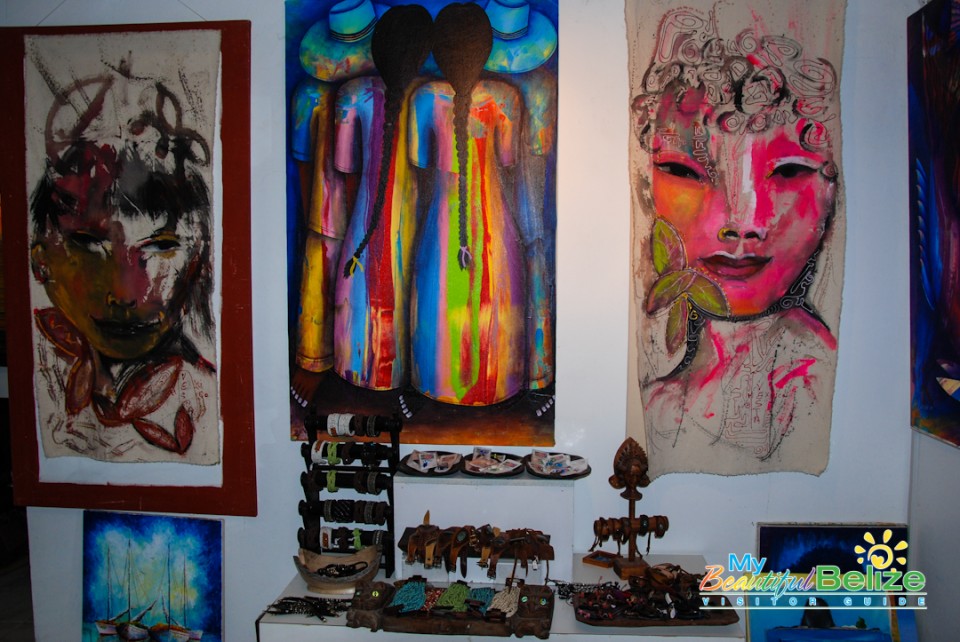 Oils, watercolors and impressionist paintings of every size and style! Papo, Walter Castillo, Leo Vasquez, Chuy…these painters immortalize classic Belizean scenes, personalities and wildlife on canvas,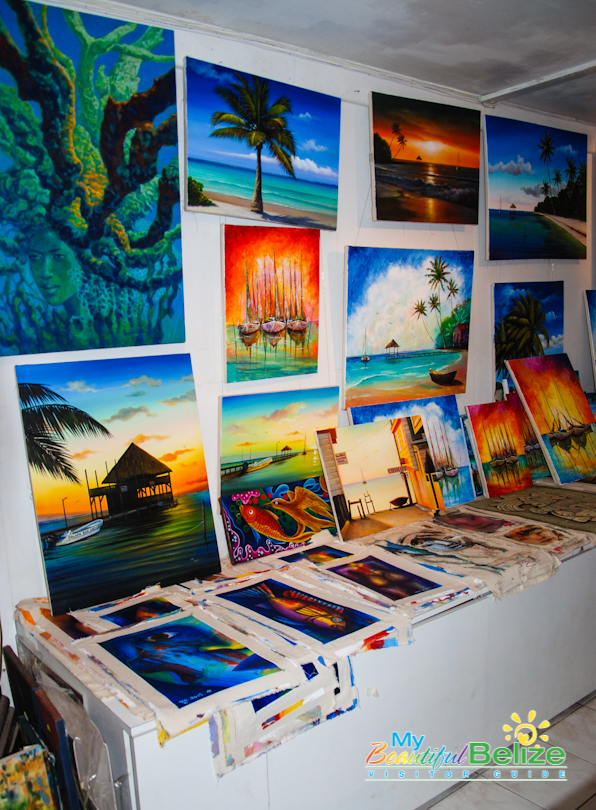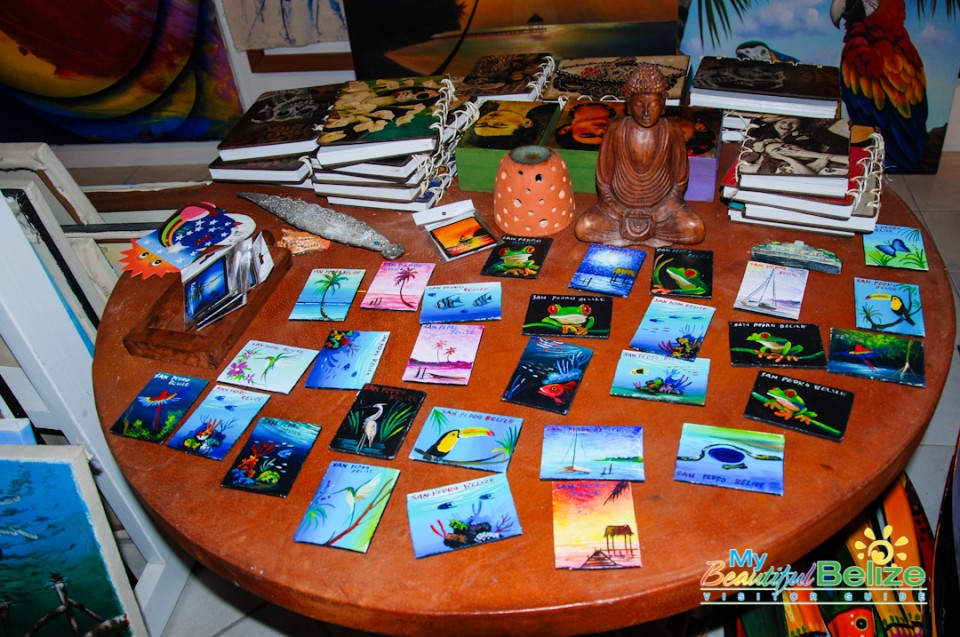 …in all sizes so you can pack and carry at your convenience.
Belizean Arts is open daily from 9AM – 10:30PM, and located conveniently inside Fido's Courtyard on Barrier Reef Drive.