"Conveniently located upstairs of an old building, on a back street, on an island, in Central America" –
Iguana Juan's clever tagline is definitely a hint that inside their 'old building', there is a ton of character waiting for its guests. With their comedy club and restaurant experience, Brad and Shannon Reeder have made it their mission to extend the fun vibes to La Isla Bonita.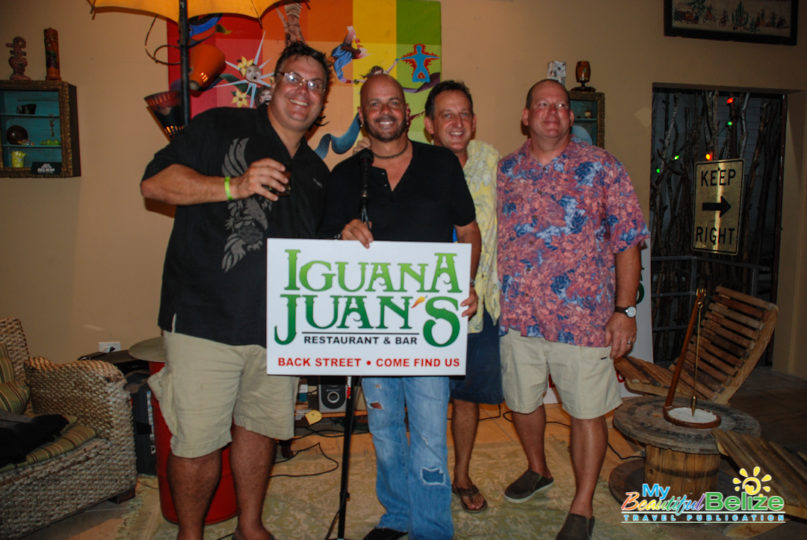 Their first comedy show on February 21st featured local and international comics, and the mix of residents and visitors were in stitches all night.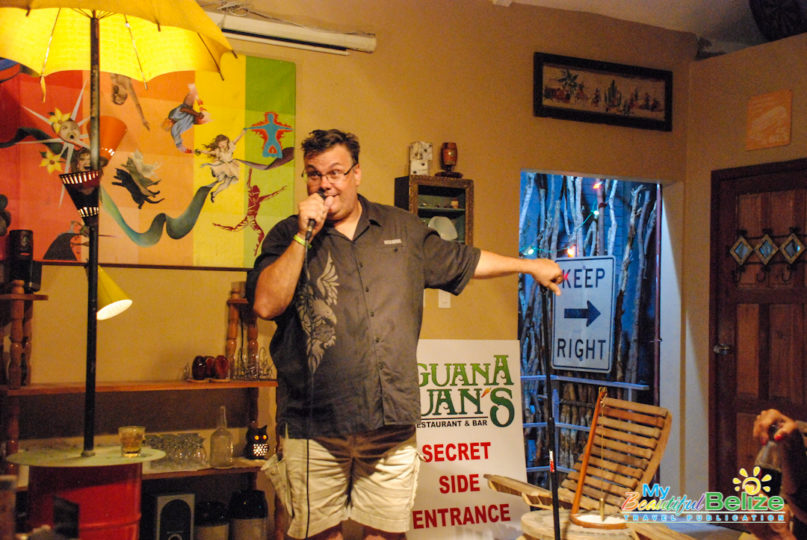 Rob Burrows, owner of Crazy Canuck's Beach Bar opened the floor and shared his observations as a bar owner who has seen it all. From golf cart jokes to drunk tourist tales, Burrows had everyone primed and ready for the acts that followed.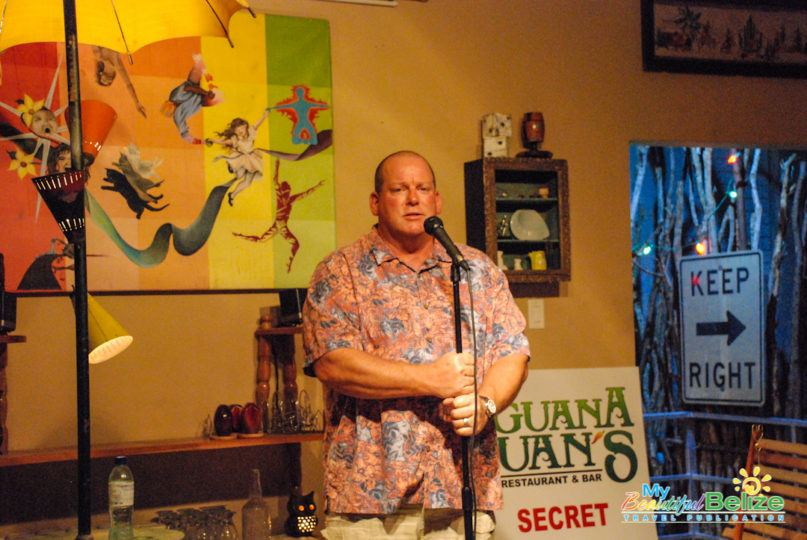 Gains Kelly, from the World Series of Comedy brought his own brand of deadpan to the stage, and with a laugh-out-loud routine, led the way for the night's headliner Rob Sherwood.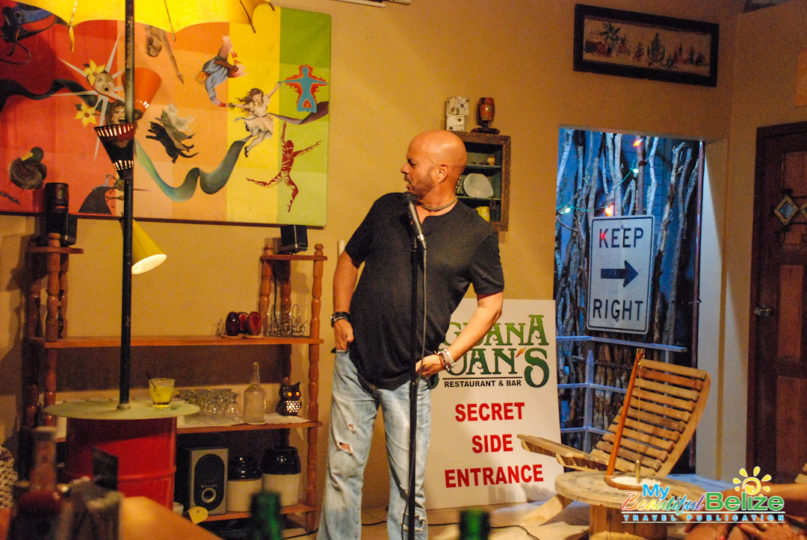 Sherwood has opened for comic Carrot Top in his Las Vegas showroom at The Luxor, and even headlined comedy clubs across the US and abroad. The professional stand-up comic brought raunchy and irreverent humor, while also sharing his observations of island life as a visitor.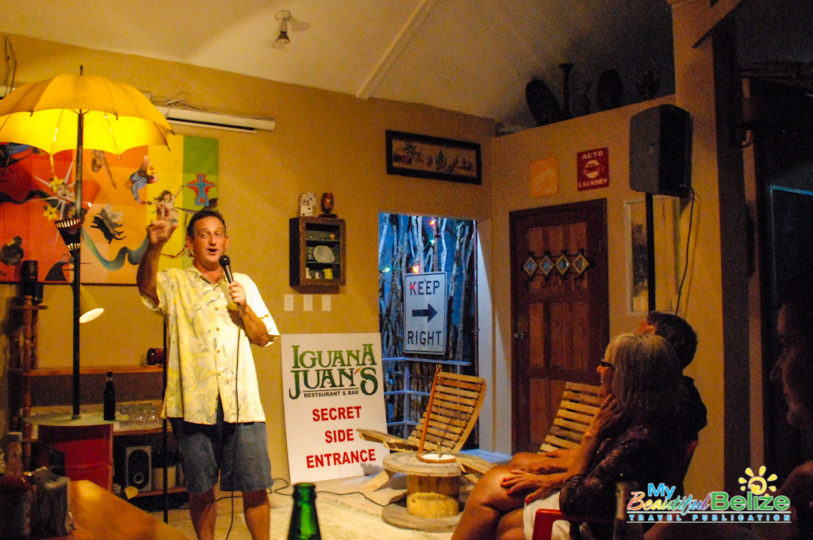 With the success of its comedy night debut, Iguana Juan's is looking forward to hosting another night of laughter on March 14th, starting at 8PM. Owner Brad Reeder himself will headline, having opened for Jay Leno and Jerry Seinfeld, appearing on TV's Comedy Central, Evening at the Improv and Last Comic Standing. Patrons of Iguana Juan's can certainly look forward to an evening of entertainment and laughter, in a warm, welcoming environment.
Drinks and food will be served throughout the show as well, and you need to try their delicious menu items! Specializing in burgers and creative salads and sandwiches, Iguana Juan's blends American and Central American favorites to create delicious dishes. As for drinks, definitely give their 'Bar in a Jar' a whirl: the 32oz Mason jar contains three liquors, two juices and lots of fruit – yum!
To secure your seat for a night of laughs for Comedy Night, you can purchase tickets at the restaurant, or message them on their Facebook page. They are open from 11AM through 10PM Tuesday through Sunday. Just for specific reference, they are located on Angel Coral Street, next to Superbuy. See you there!