Nothing says San Pedro quite like a day on a party boat with a group of your best buds. We're talking boozin' and cruisin'- and even snorkeling at famous reserves like Hol Chan Marine Reserve and Shark Ray Alley. For an unforgettable experience, look no further than the YOLO!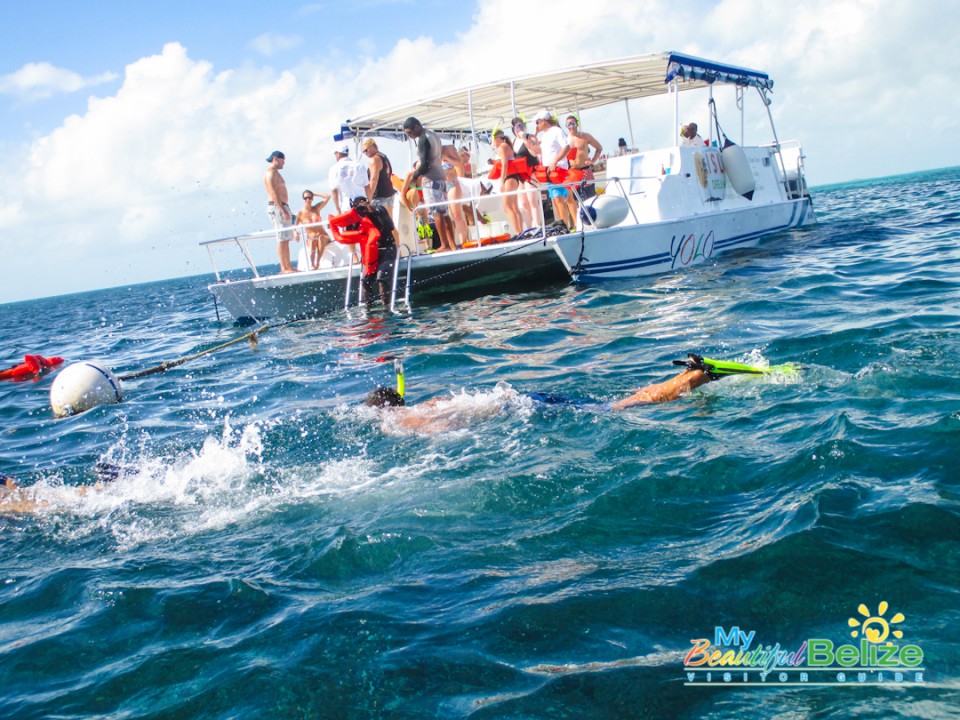 Janelle and I were invited on a day trip to Caye Caulker and you know we didn't have to be asked twice!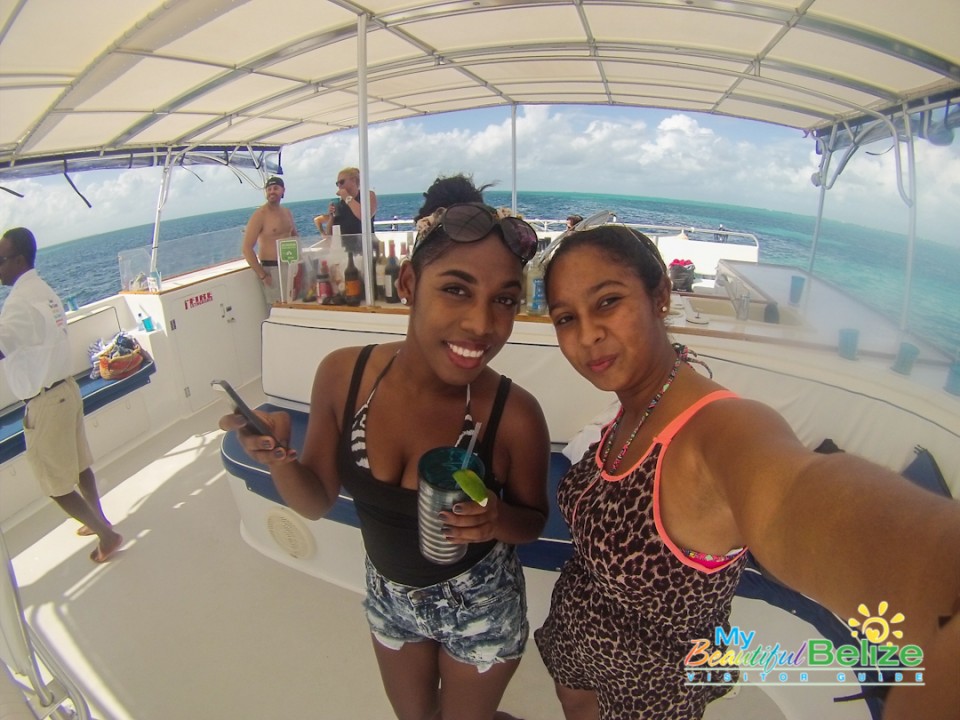 At 8AM we were at Fido's Dock along with 34 other passengers and the crew booked for that day. Manager Kevin and the rest of the friendly crew greeted us with big smiles!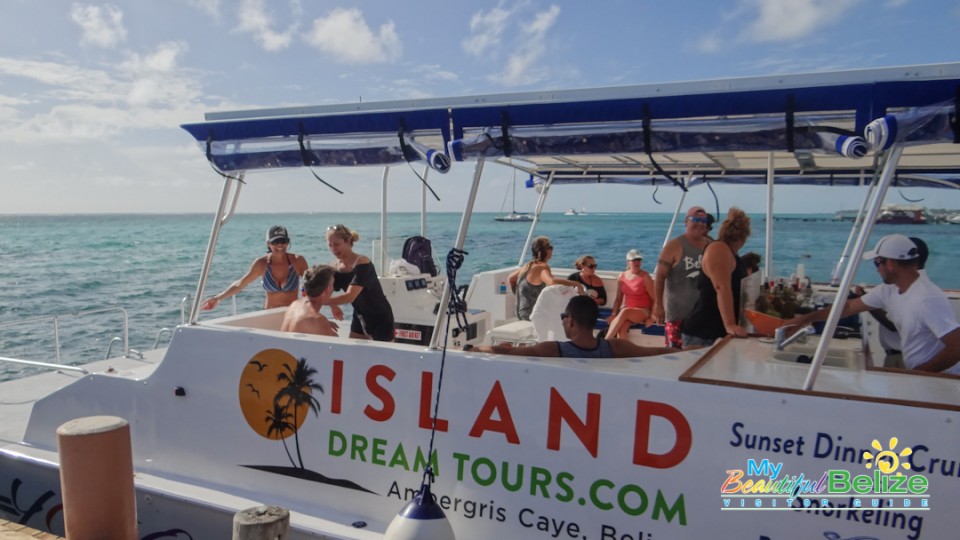 Let's NOT beat around the bush, the first thing that caught my eye was the fully stocked bar! I mean they had everything from premium vodkas, tequila, rums, beers, juices, sodas, wines and fresh juices. The cocktail menu, with a series of signature drinks made to order, sure caught my eye!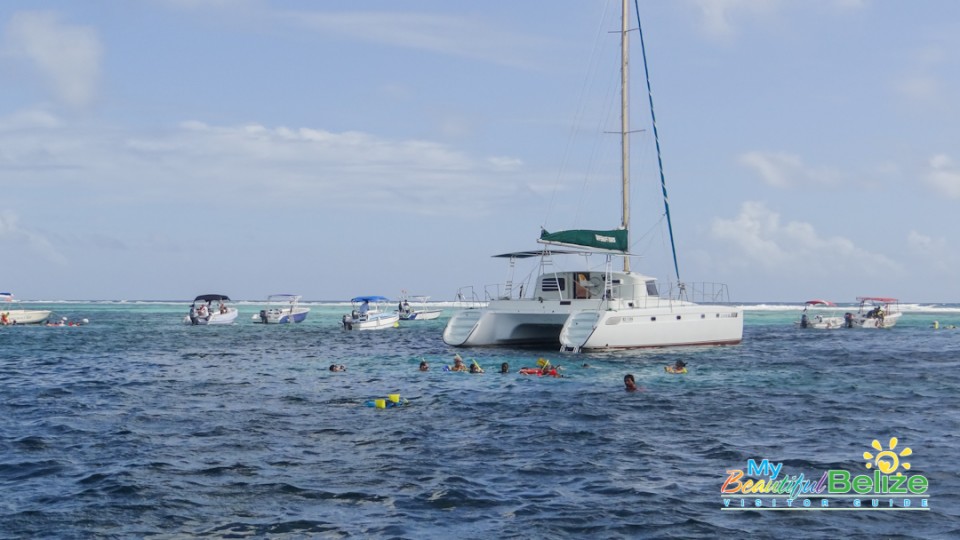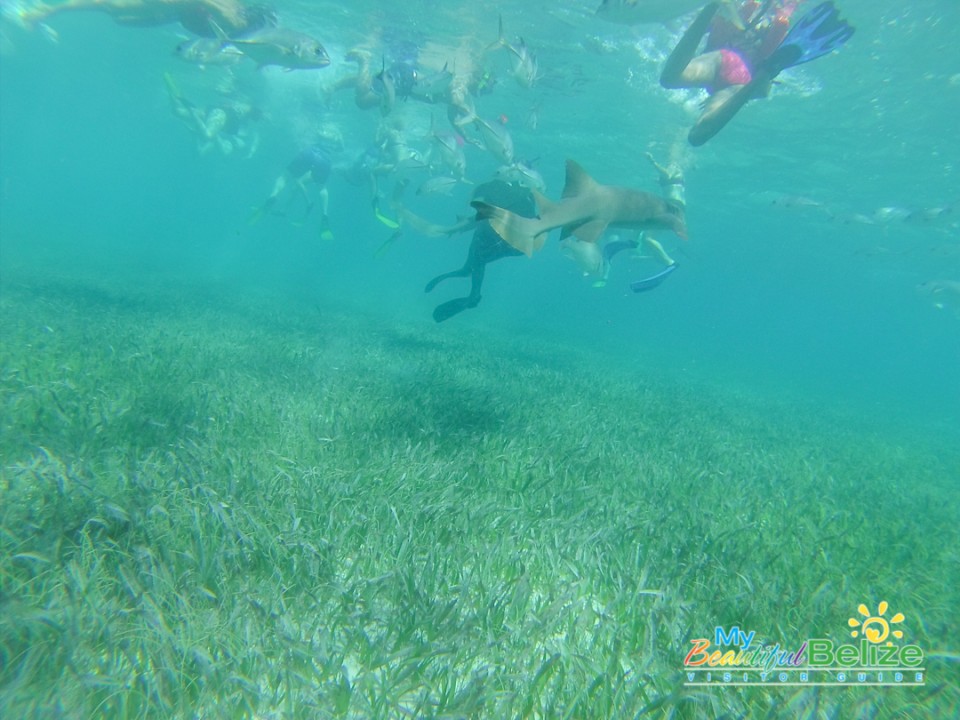 After all passengers were onboard, Kevin gave us a briefing on what the day had in store: our first snorkel stop would be at Hol Chan Marine Reserve, followed by Shark Ray Ally. Snorkelers were advised not to consume alcoholic beverages, but the rest of us? Well, drink as much as your little liver desires.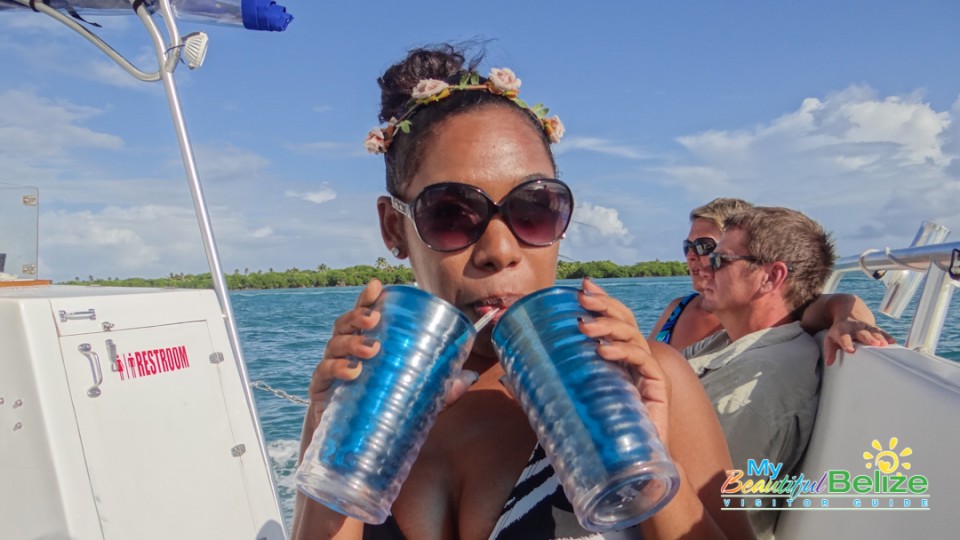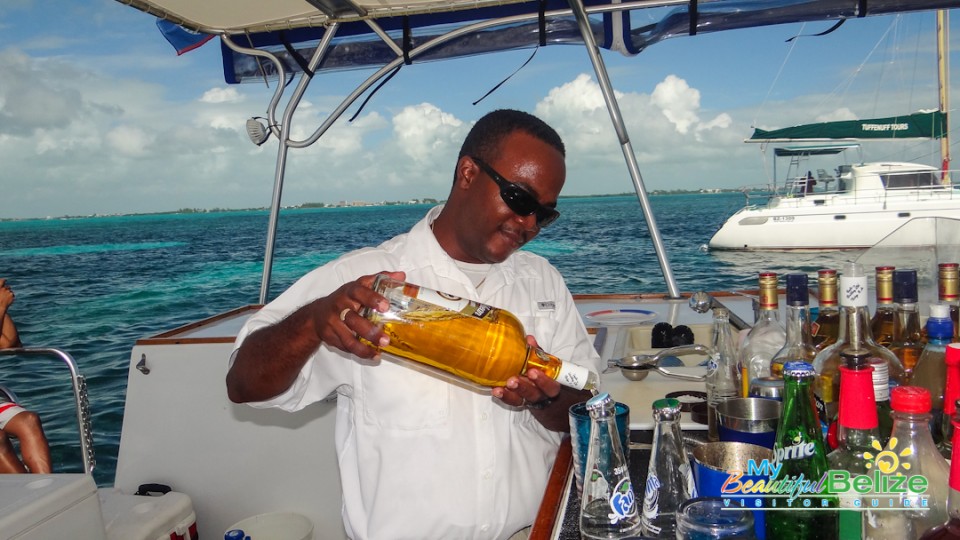 While the swimmers got acquainted with the underwater world, we ordered up our first round of drinks, (Traveller's Rum, of course). Drinks in hand, soca music pumping, it was easy to slip into the party mood. Needless to say after the first couple rounds, there was plenty of selfie- taking and newly found friendships! You know what they say, "the best friendships are built on rum?! (Or was it trust?) Hmmm. Either way everyone was loving the start of this day.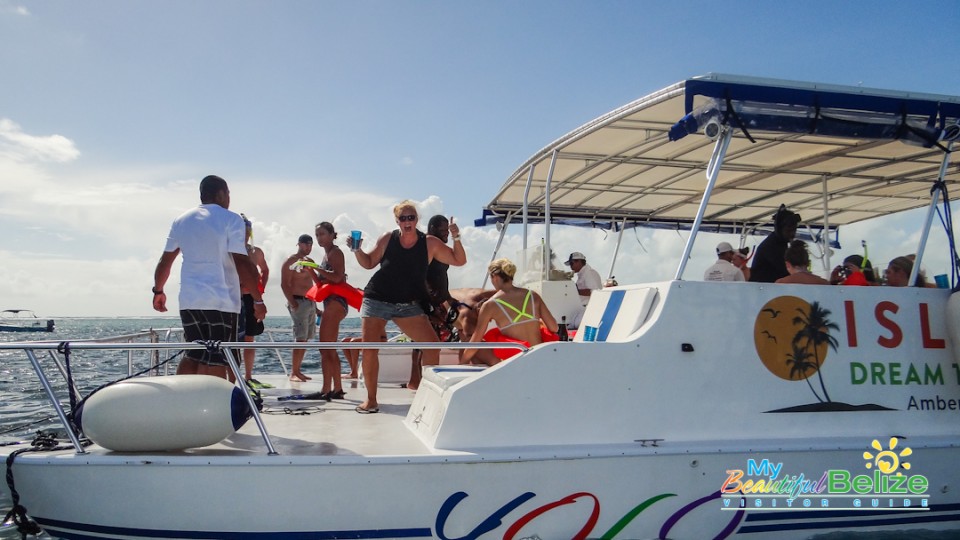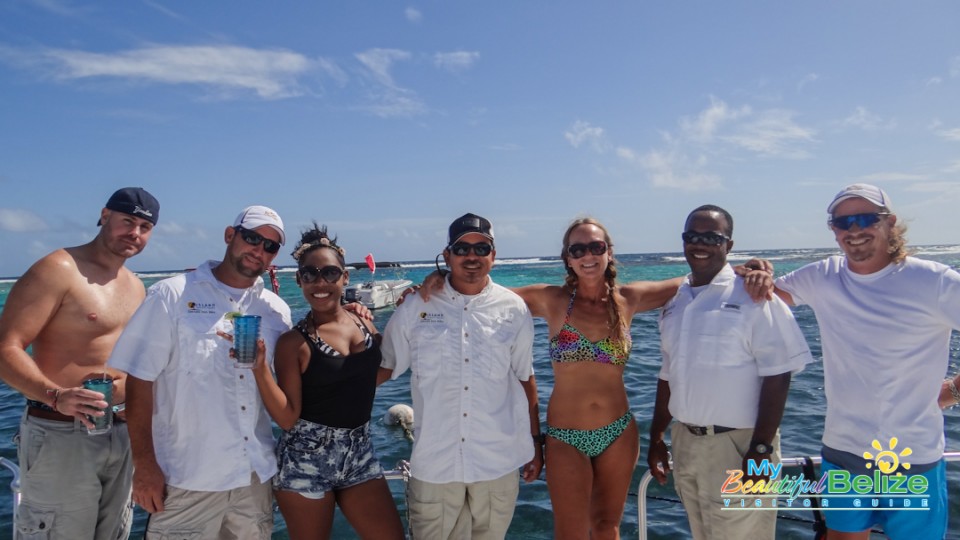 And, we loved it even more when the crew laid out a sumptuous buffet! On the menu: French toast, ham quiches, fresh tomato and cabbage slaw, tender stewed chicken breast strips and curry potato hash.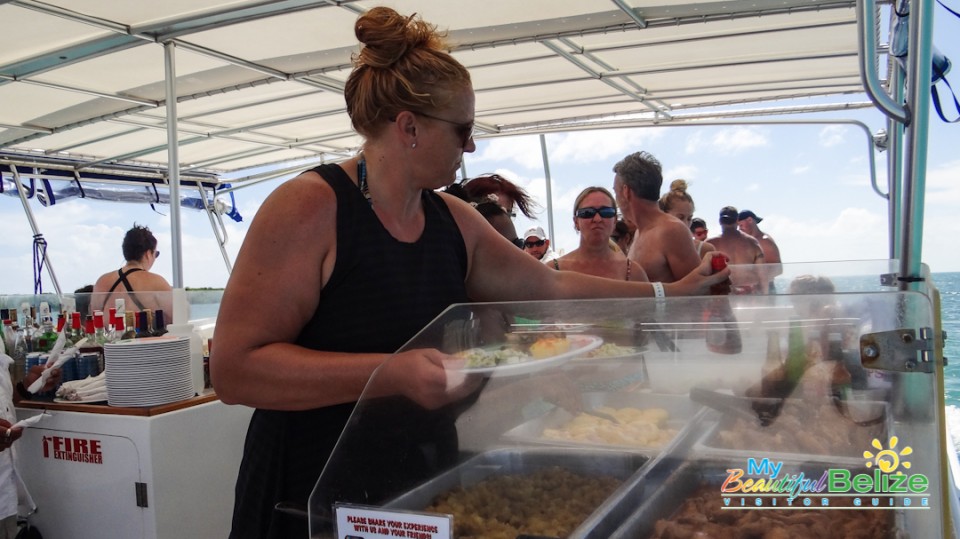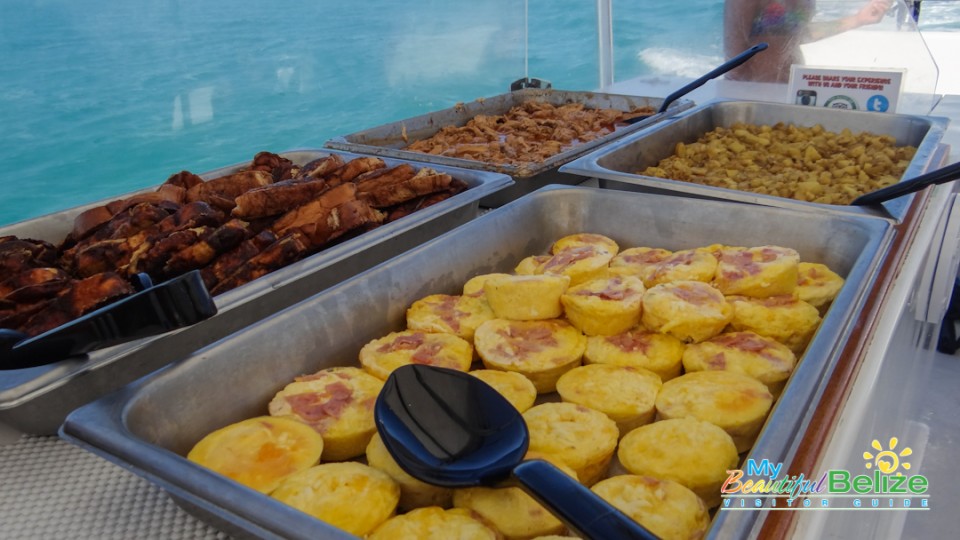 I'm typically not a big on eater on board a boat, but this meal had me going back for seconds.
We finished in perfect time to dock at Caye Caulker. We had two hours to "Go Slow" and explore the village. Some opted to shop around for souvenirs, but the rest of us headed to the Lazy Lizard at the Split. Just like no one turns down a trip on the YOLO, no one comes to Caye Caulker without having a glass or two of the famous Lizard Juice!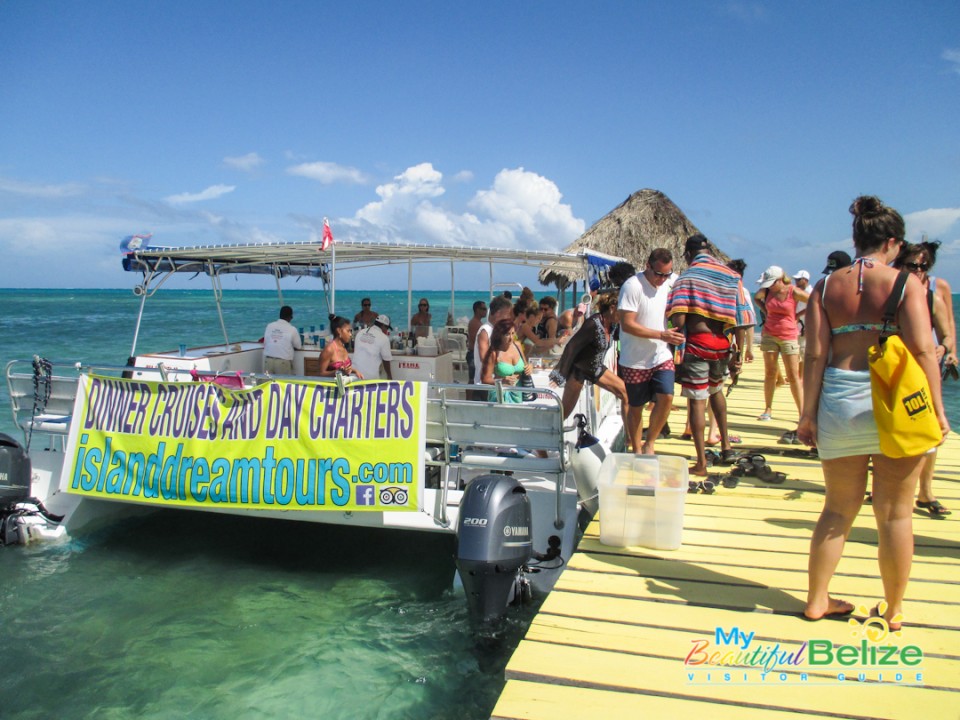 Some of our new friends rented paddle boards and took advantage of the beautiful turquoise waters of the Split, while others lay out on the dock to sunbathe. The others? Well, they continued the party!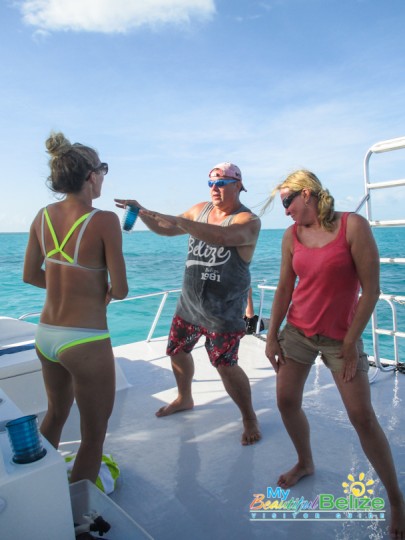 Before we knew it, it was time to head back to the boat. I thought everyone would be pretty tired from a full day of partying, swimming and shopping but little did I know the party was just starting! An open bar meant the guys started ordering shots (after shots). Pretty soon, we were all doing the "Nae Nae" on deck! What a wild, fun day it was!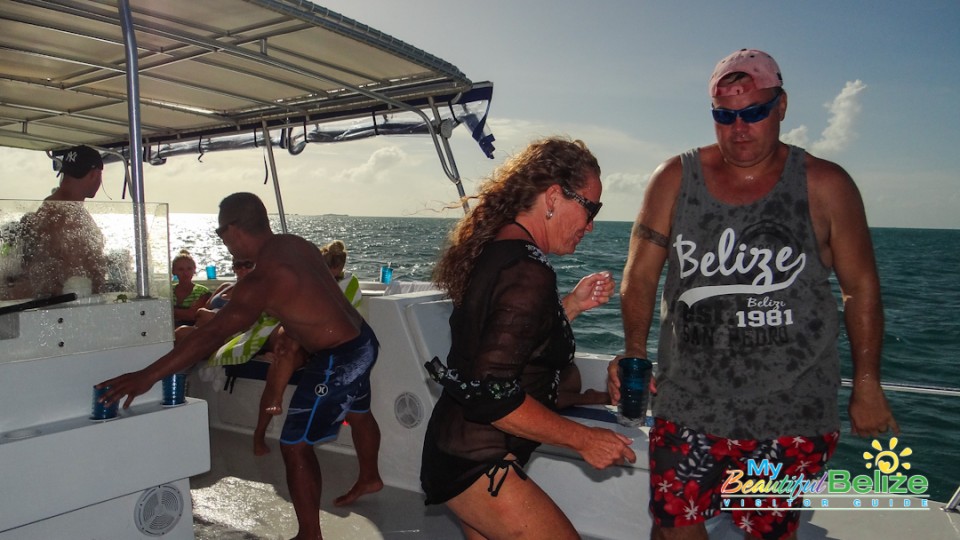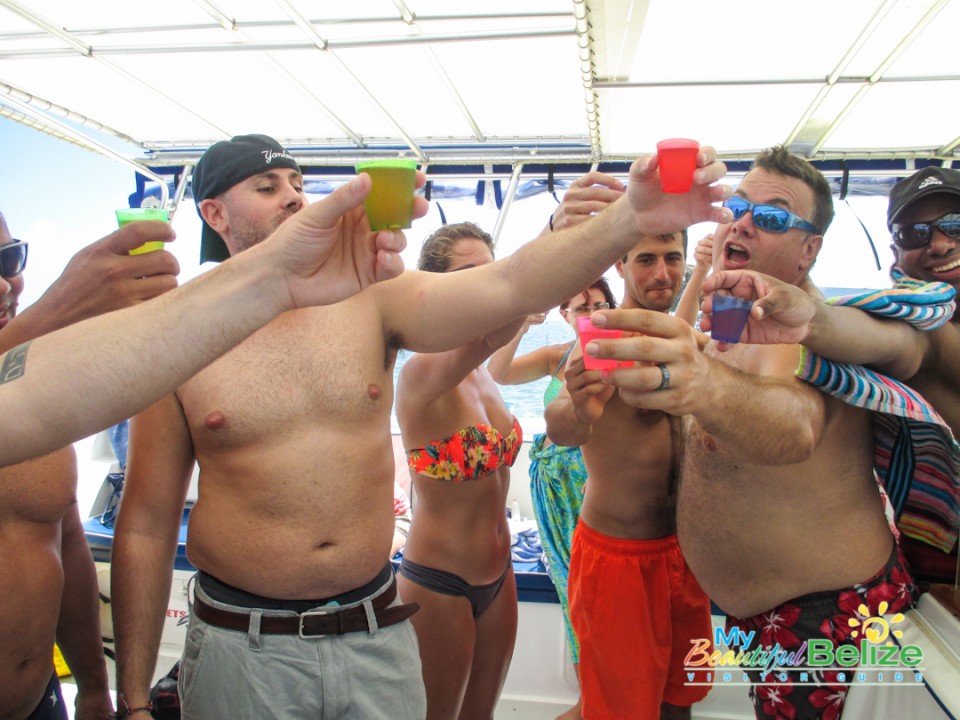 This is what a vacation to San Pedro is all about! For those looking to have a crazy blast, joining a group of like-minded friends on a boat all to yourselves is the perfect recipe for some F-U-N. After all, You Only Live Once!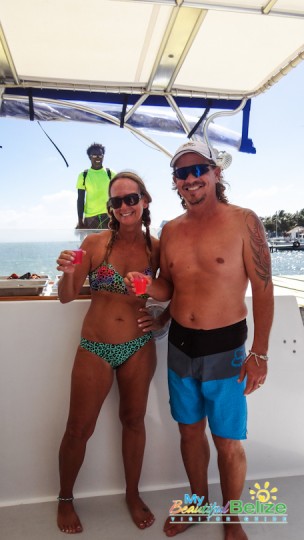 Island Dream Tours also offers private charters and sunset dinner cruises. If you liked the sound of this day tour book your very own at www.islanddreamtours.com