While aesthetics play a key role in one's vacation destination choice, the community at that location often ends up being the factor for a return trip. If you are among those who fall in love with the warm smiles and friendly faces, and find yourself wanting to give back to the community that has touched your heart, there are many ways you can do so. We have witnessed an incredible outpouring of support from our visiting friends over the years, and in more ways than they will ever know they have helped to enrich the lives of many Belizeans.
Therefore, we have compiled a list of organizations and causes that we feel keep the spirit of giving year round.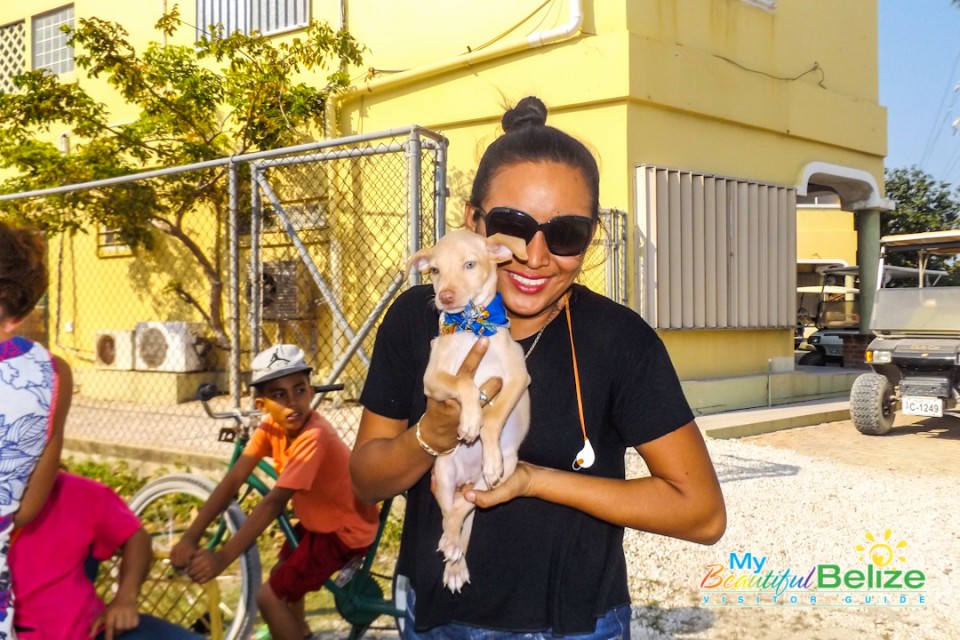 Saga Humane Society: A non-profit animal rescue center aims at monitoring and controlling the cat and dog populations on the island. Not only do they provide shelter for strays, but also facilitate adoptions and free spaying/neutering for all island pets. Of course, talking care of animals is not an easy task and Saga operates solely on donations, so if you would like to give back to our island critters, or even just take one of their homeless dogs for a walk while visiting Ambergris Caye ,contact Saga at [email protected] or 226-3266 or find them on Facebook.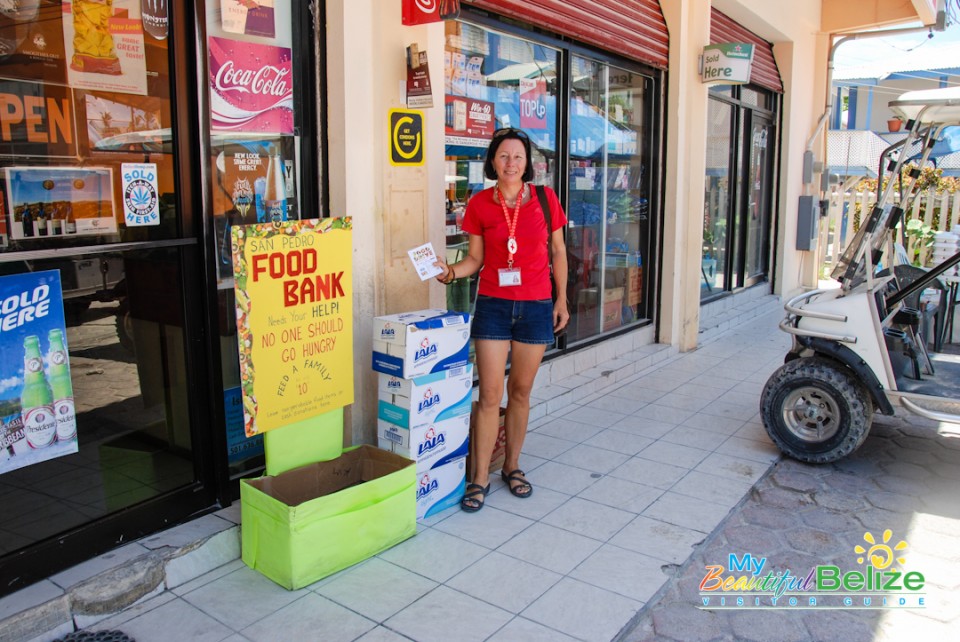 San Pedro Food Bank: Providing weekly groceries to low income families, the San Pedro Food Bank is a great non-profit. Through this initiative, residents who are struggling to sustain their family can receive the basic nourishment of everyday meals. To make a donation, contact 630-1241/632-5017/628-8461 or find them on Facebook.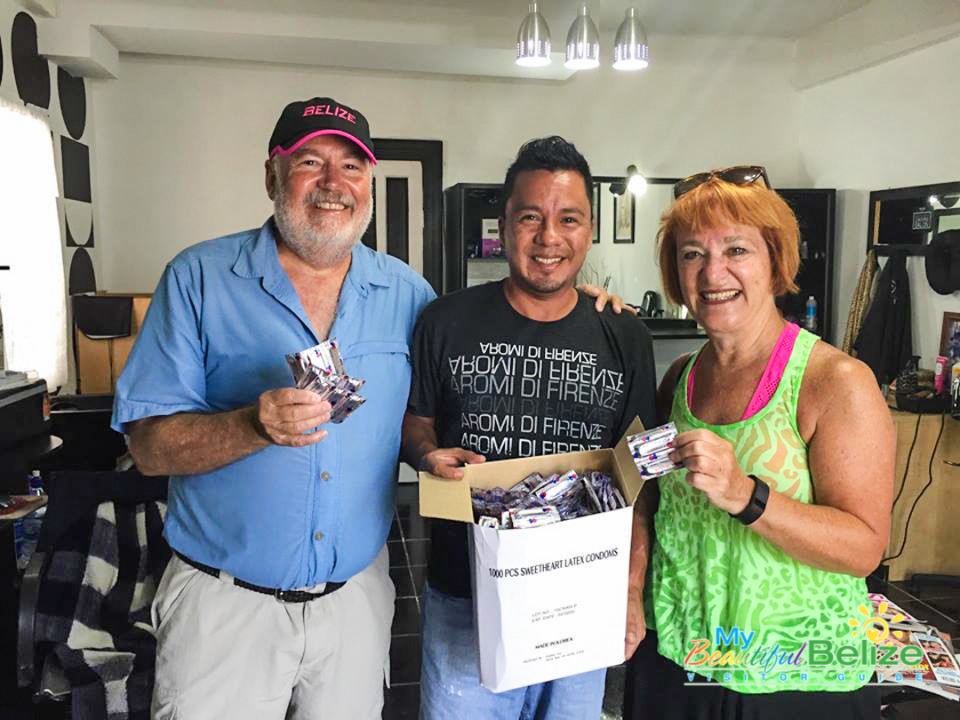 San Pedro AIDS Commission: A group with a vision of promoting awareness, prevention and care of HIV/AIDS, the San Pedro AIDS Commission is ever active in the community. Not only do they host various awareness campaigns, but also provide financial assistance for traveling expenses for mental and medical attention, rental assistance, assistance with food and nutrition and other needs to HIV/AIDS patients. Anyone wanting to learn more on the group's work in the community or wanting to donate can contact Felix Ayuso at 663-9922 or visit www.facebook.com/www.spacbelize.org.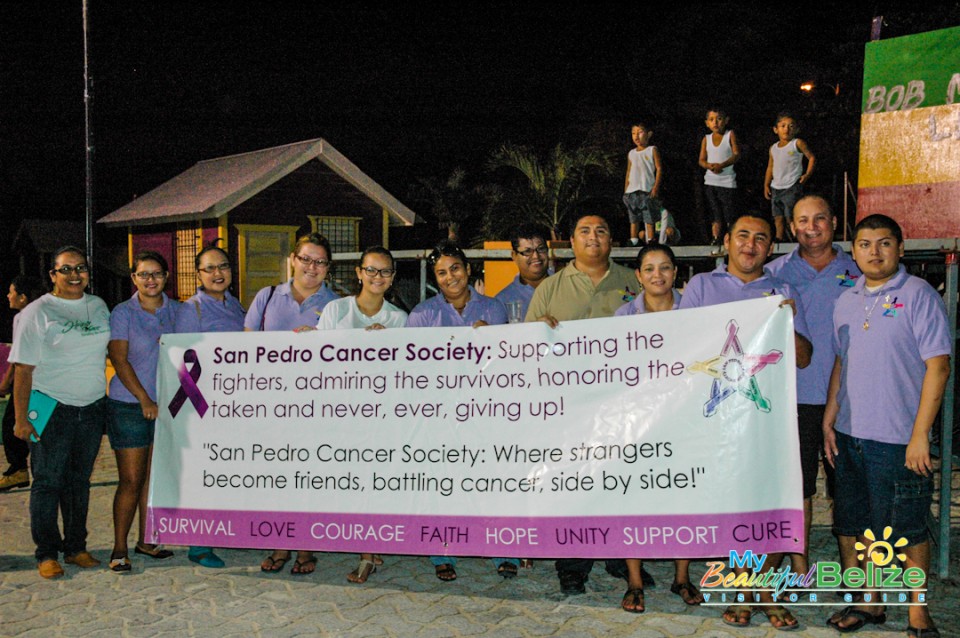 San Pedro Cancer Society: Another group promoting good health on the island is the San Pedro Cancer Society. Cancer treatment is not cheap in Belize, and many struggle to find the resources to cover their medical costs. The San Pedro Cancer Society has been working hard to create awareness, raise funds and assist cancer patients on the island since 2010. Funds used for their endeavours come directly from donations and fundraisers. To learn how you can help, email [email protected] or find them on Facebook.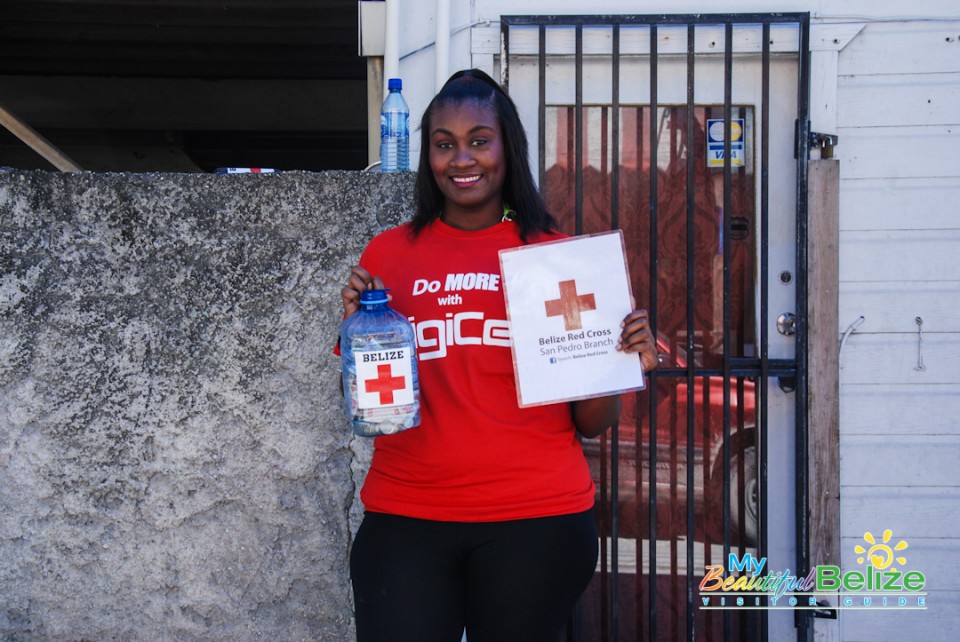 San Pedro Belize Red Cross: You may have heard about the Red Cross. Here in San Pedro, we have a rockin' group of members always helping out the community. This branch has worked hard to build the first aid program, and with the help of many local businesses, have trained many staff groups in First Aid. They also work with the elderly, host blood drives, conduct HIV/AIDS Peer education, and provide psychosocial support and social assistance to disaster victims and the disadvantaged. With all the work they do in the community, they are always in need of donations and assistance. Contact them at [email protected] or find them as the Belize Red Cross San Pedro on Facebook.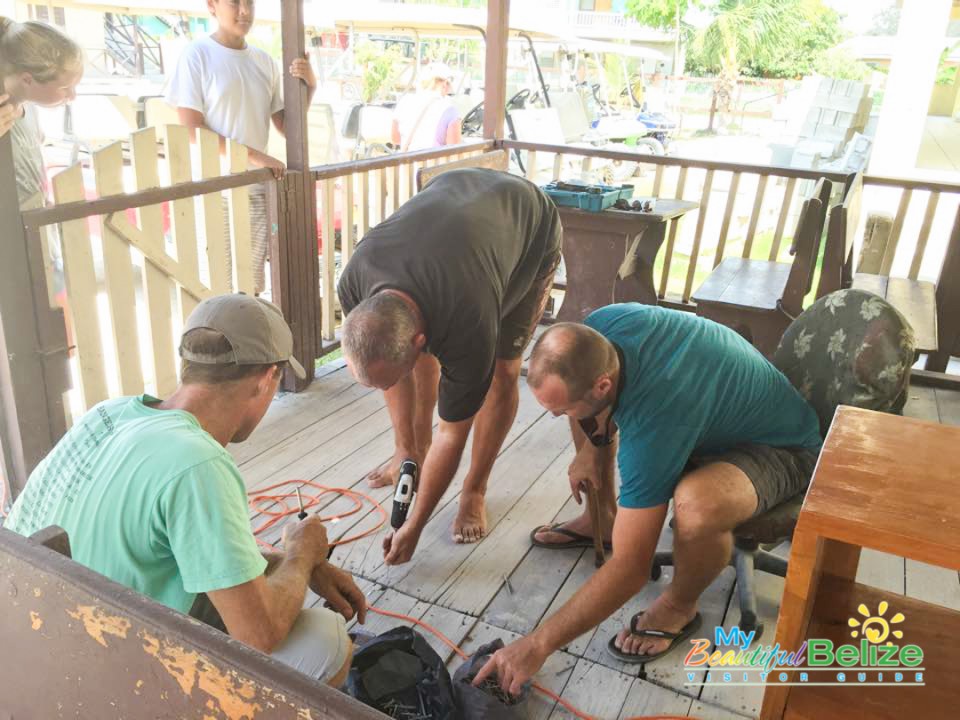 Rotary Club of Ambergris Caye: The newest non-profit to make its way to San Pedro, the Rotary Club of Ambergris Caye has already showed its commitment to help the community. Whether it be helping out at schools or donating towards medical expenses for the less fortunate, they are in it for the people. To make a donation or learn more about the group contact 653-4806 or visit www.facebook.com/RotaryClubofAmbergrisCaye.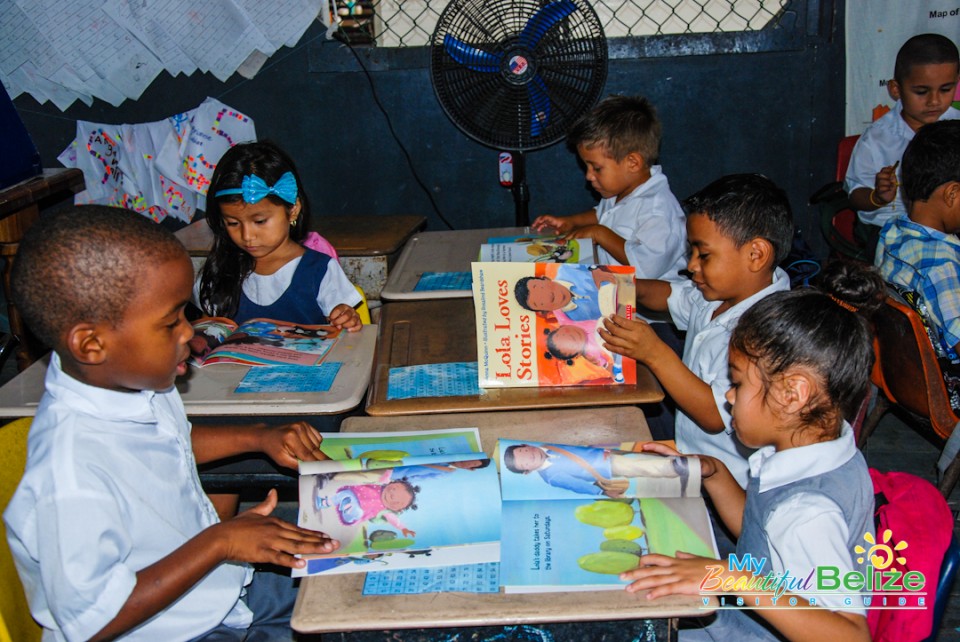 Government-aided schools: While there are no public schools on the island, there are three government-aided schools that rely heavily on charitable donations. San Pedro Roman Catholic Primary School (SPRCS), Holy Cross Anglican School (HCAS) and New Horizon Seventh Day Adventist Day School (NHSDA) are the largest schools in the island due to their low admission costs. They welcome donations towards the school's growth and the development of the students. These schools see many alumni from less fortunate families and try their best at helping them out by providing free school supplies and even meal programs. If you wish to donate, you may contact the schools directly at the following numbers: SPRCS: 226-2550; HCAS: 226-3456; NHSDA: 206-2552.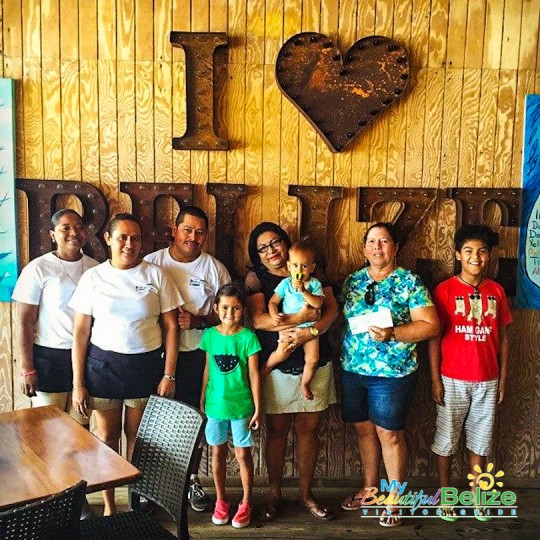 If you are still seeking a unique way to donate, Blue Water Grill (BWG) restaurant conducts a Monthly Donation Program. Funds raised are matched up to $2,500 by BWG and given to a worthy cause each month. Currently BWG is raising funds for an Ultrasound Machine for the Dr. Otto Rodriguez San Pedro Polyclinic II. The Polyclinic does not have an ultrasound machine, and many in our community cannot afford to visit a private clinic for an ultrasound. This can result in many negative outcomes, particularly for women. An ultrasound machine costs around $32K and BWG has pledged $16K; their goal is to collect the other half through donations. Donations can be made by visiting BWG, Phoenix Resort, Wine de Vine or online: bluewatergrillbelize/community.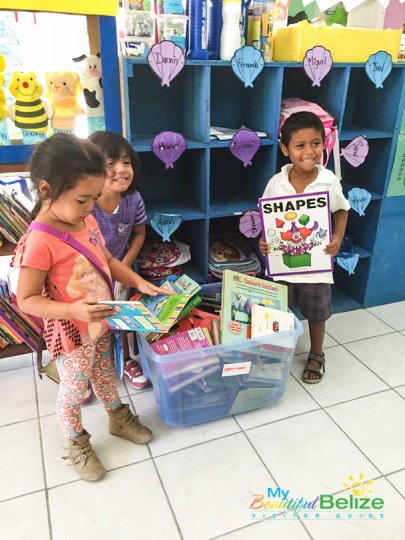 Another great place to donate is to the Liberty Children's Home in Ladyville Village, outside of Belize City. Liberty Children's Home takes in children in need and provides them with a loving, nurturing and educational environment. It is a registered charity in both Belize and the United Kindgdom, and every cent donated is greatly appreciated. The number of children in need in Belize grows each year and with limited institutions to care for them, Liberty Children's Home tries its best. If you would like more information about making a donation to Liberty Children's Home please contact Agatha Valentine, Director at [email protected] or 501-620-6694.
Whichever organization you choose to donate, the My Beautiful Belize team thanks you for your generosity!