The last month of the year is finally here and to me "it's the most wonderful time of the year". Family gatherings during Christmas and parties till the sun rises on New Year; this is the season for all forms of enjoyment.
While spending the holidays close to family and friends is still the top option for many, holiday vacations are more enticing than ever – especially for our friends up north who'd much rather be on a sunny beach rather than chilled on a frosty evening. We are all looking for that "best trip possible," and Belize has much to offer during the Christmas/New Year's holiday; we are a country brimming with old and new holiday traditions. As the streets come alight with twinkling lights and jolly decorations, the merry season offers a variety of cultural and social events to ensure everyone (visitors included) have a memorable Christmas and end of year celebration.
The traditional events held leading up to Christmas are among my favorites. Each district has its own special flair to celebrating the holiday; down south in the Stann Creek District, the Garifuna celebrate by holding Jankunu dance festivals, at the heart of the country in Belize City music festivals to the tune of punta and brukdown called Brams resonate from local parks, and in the northern town of Corozal and Orange Walk the religious traditions are kept alive with the re-enactments of the birth of Jesus, complete with a nine-day Posadas (a commemoration of the journey that Joseph and Mary made from Nazareth to Bethlehem in search of a safe refuge). While the events differ at each location, one thing remains constant – food galore, colorful culture, and joyful spirits!
It doesn't matter where you find yourself during New Year's; it's always a party! However, Ambergris Caye (in my humble opinion) is the place to be! Restaurants and bars across town throw social affairs fit to welcome the New Year. One of my favorite parties lets me celebrate while contributing to a worthy cause. Not only is the San Pedro Lions Club, one of the leading charitable groups on the island, but they also know how to throw one heck of a dance party that goes till the next morning. And, if you indulge a little too much, we have special events the next day to help cure that headache too!
If you are one of the lucky ones to find yourself in Belize, this December check out our calendar of events for some fun activities to do during holiday vacation. Don't forget to check out our online calendar at www.mybeautifulbelize.com for more events and additional information on Belize.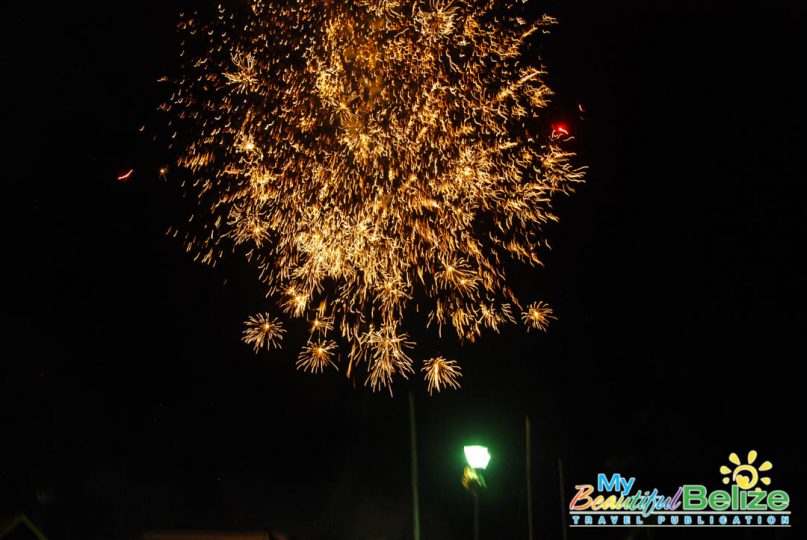 From our My Beautiful Belize family, we wish you a very merry Christmas and a happy New Year's 2020!