Usually celebrated at the end of June, Dia de San Pedro is a vibrant celebration that takes residents and locals back to the humble beginnings of La Isla Bonita. The annual festivity honoring Saint Peter (San Pedro's fishermen's patron) is full of culture, entertainment, and fantastic gastronomy. This year, the iconic Elvi's Kitchen Restaurant further revived the traditional fiesta with a menu featuring some of the most traditional dishes associated with the old San Pedro.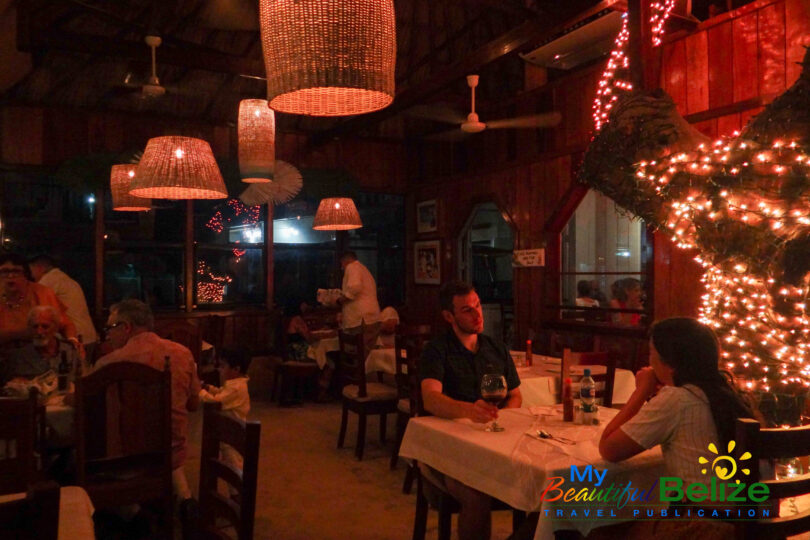 The celebrations this year took place from June 29th through July 1st. They included various activities ranging from the religious to a massive extravaganza at the Honourable Louis Sylvestre Sporting Arena. On the first day of the three-day festivity, things were busier and different at Elvi's Kitchen on Pescador Drive in downtown San Pedro. Not only was there a special menu prepared for such a traditional celebration, but even the staff wore new and creative uniforms for the evening. It was island-style, no shoes, Guayavera-style shirts, and colorful tropical attire.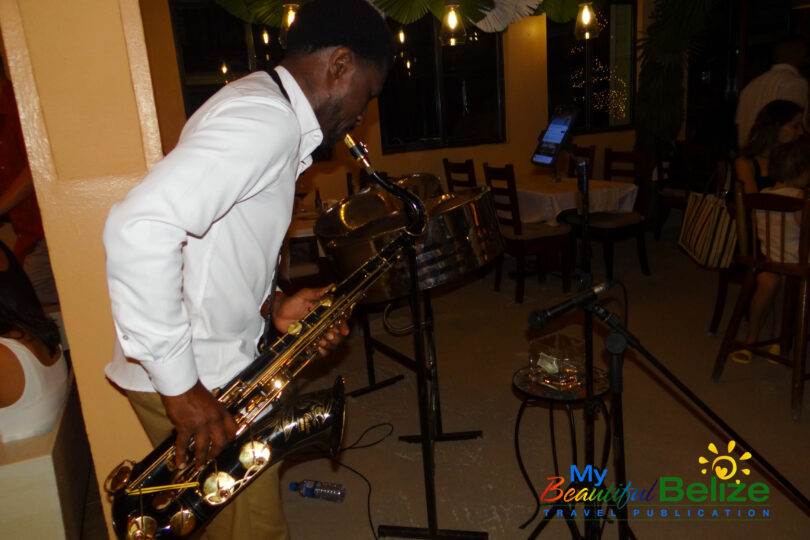 Islanders and visitors gave a thumbs up to the items on the menu, complimenting Dia de San Pedro. Reservations were encouraged, but walk-ins were more than welcome. Once seated, the appetizers were the first orders coming through Elvi's magic kitchen. These delicious dishes included fish empanadas, costilla humado con frijoles, and delicious salted and smoked pork ribs served with slow-cooked black beans and corn tortilla. Other typical plates featured shrimp in escabeche or onion soup and tamalitos de pollo steamed in plantain leaves. Some of the favorites were morcilla a la parilla, grilled blood sausage served with roasted onions and tomato sauce, and chicharron in salsa verde, which was a deep-fried salted fish served with a tamalito, jalapeño, and cilantro salsa.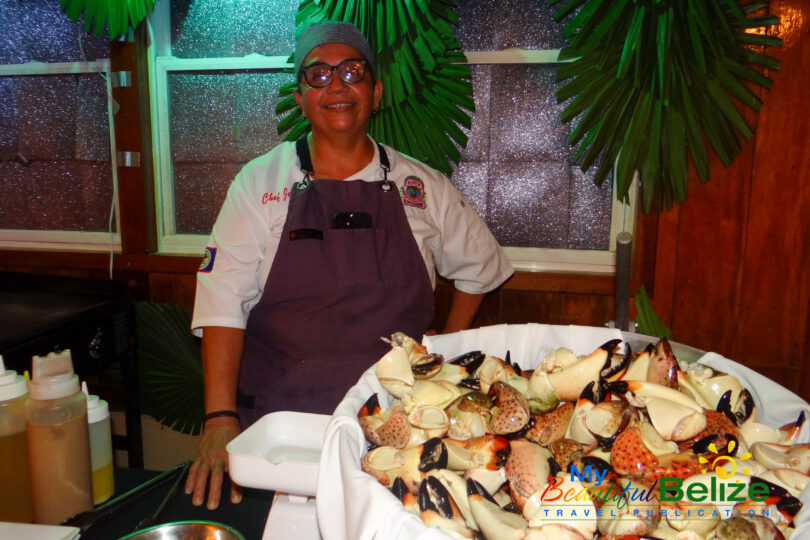 The food celebration continued with the entrees featuring delicious relleno negro and relleno blanco. Both are made with either black or white recado (a blend of spices). The relleno negro had chiles, beef, eggs, and a distinctive taste provided by Maya species. While the relleno blanco, besides the white recado, came loaded with beef, eggs, olives, capers, almonds, raisins, and queso de bola. Both dishes were popular throughout the evening.
Other choices from the golden menu also saw a dish considered another bridge to the journey back in time to the San Pedro fishing village. This was the Pebre, a delicious dish made from chicken broth, onions, oregano, sour orange, tomato sauce, and corn tortilla. Pebre is served with either fish, shrimp, octopus, or stewed pork. Stewed pork was a favorite, and it did not disappoint. Elvi's management shared that Pebre was a popular dish with San Pedranos back in the day. The entrees menu also included chicken grilled and drenched in homemade mole sauce, and chicken mole enchiladas, consisting of well-seasoned shredded chicken covered in mole sauce and topped with melted cheese.
The special dinner honoring San Pedro's Day would not be complete without dessert. The first choice was a Manjar Blanco, a creamy mousse made from rice, milk, and sugar and topped with cinnamon. The coconut bread pudding was another sweet and delicious option with a creamy texture with chunks of coconut. Of course, Dulce de Papaya (papaw sweet) was also a popular choice. The slow-cooked green papaya with sugar, cinnamon, and other aromatic ingredients was a dessert not to be missed.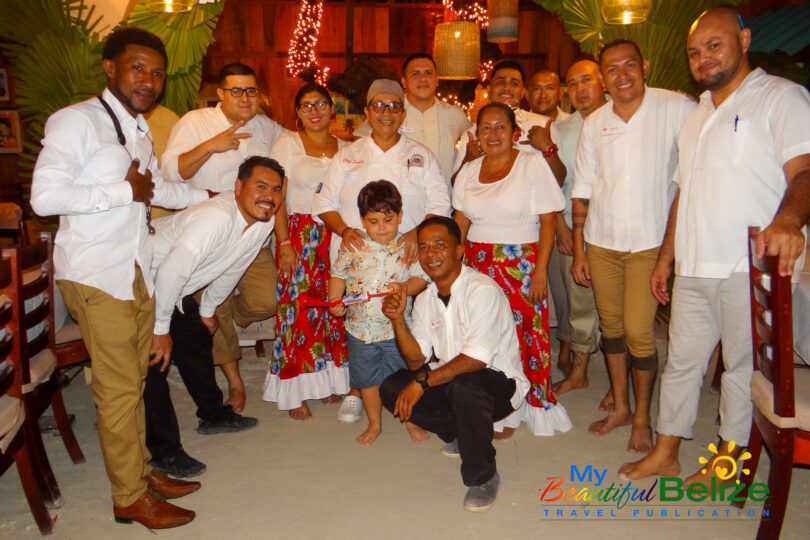 Elvi's Kitchen Dia de San Pedro special dinner was a feast full of history, culture, and a phenomenal introduction to the island's traditional cuisine. We hope to see you on Dia de San Pedro 2024. In the meantime, any meal is always a treat at Elvi's, no matter what time of the year!