One thing I find just as fun as cruising and boozing on Caribbean waters is roaming around on land for neat crafts! With plenty of talented artisans creating loads of funky jewelry, carvings and trinkets- there's endless possibilities to the cool crafts you'll come across.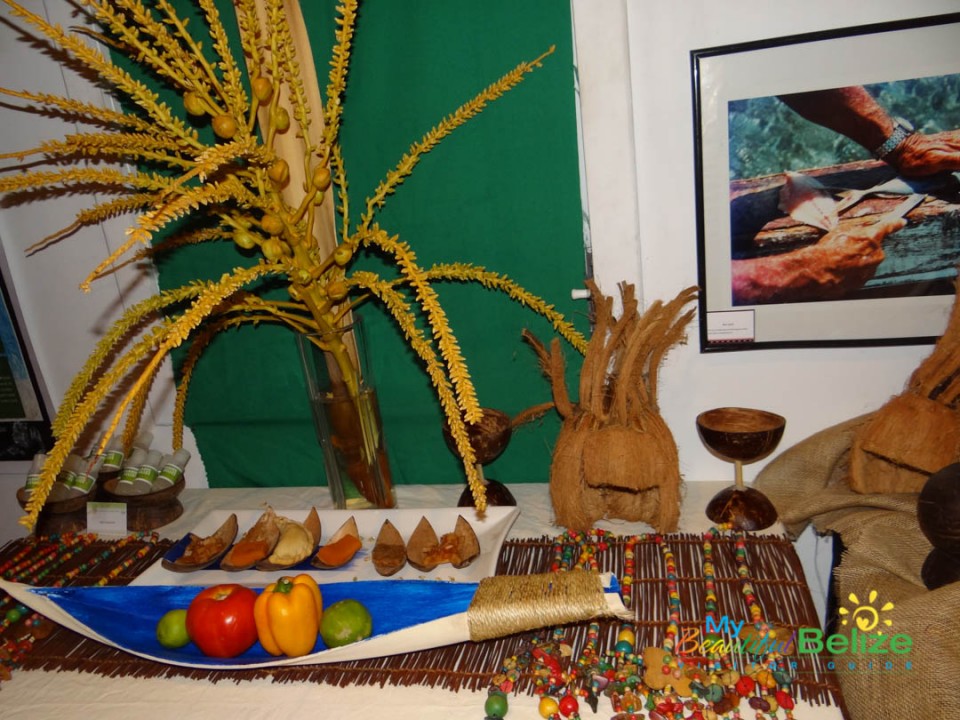 I've always been fascinated by crafts created with materials that would otherwise normally go to waste. Conch shell earrings and necklaces? I'm all for it; artists are making the most of natural materials and they also make the perfect statement piece. There's also plenty of beautiful wood carvings, bottle stopper earrings, sea glass jewelry and much more… Lately however, I've been going nuts over these crazy cool coconut crafts!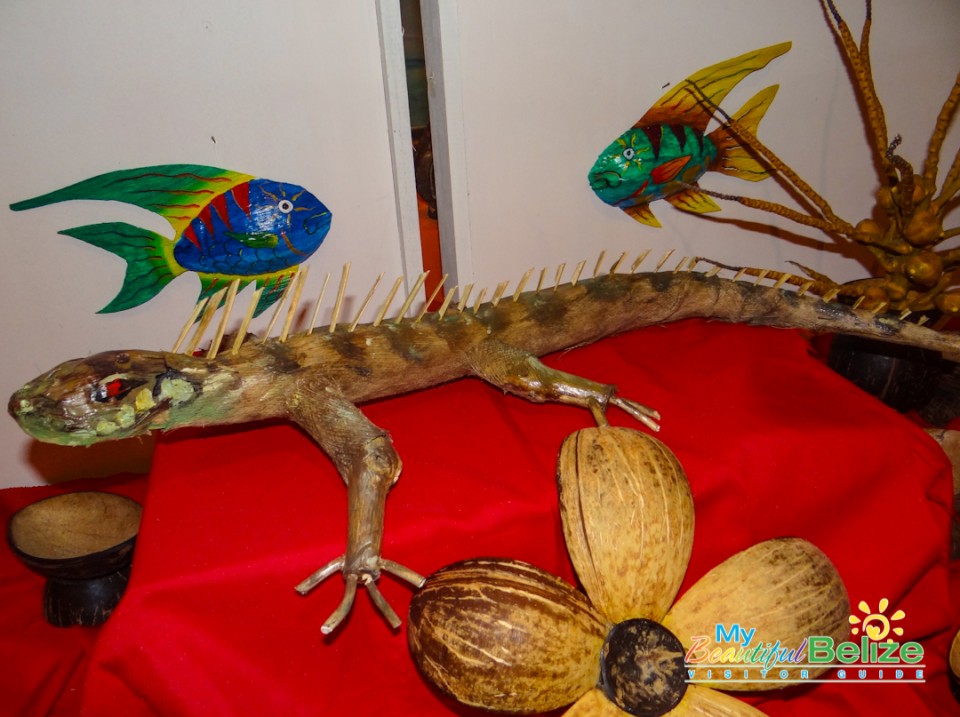 Belize is booming with coconut trees, so of course there'd be plenty of cool pieces that would emerge from its "waste" right?! Over the weekend My Beautiful Belize got a chance to check out the Coconut San Pedro House of Culture. The exhibit brought all kinds of coconut crafts from different artists to one location.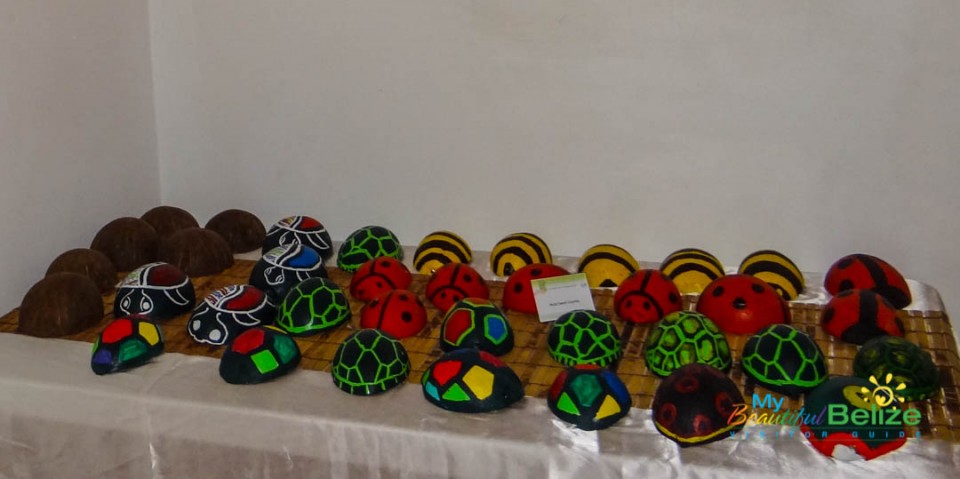 With everything from carvings of cute ladybugs to sunbathing iguanas, candle holders, cups, brightly colored beaded necklaces with flower pendants made from coconut shells, three-dimensional paintings and even uhh….coconut lamps, it was all here!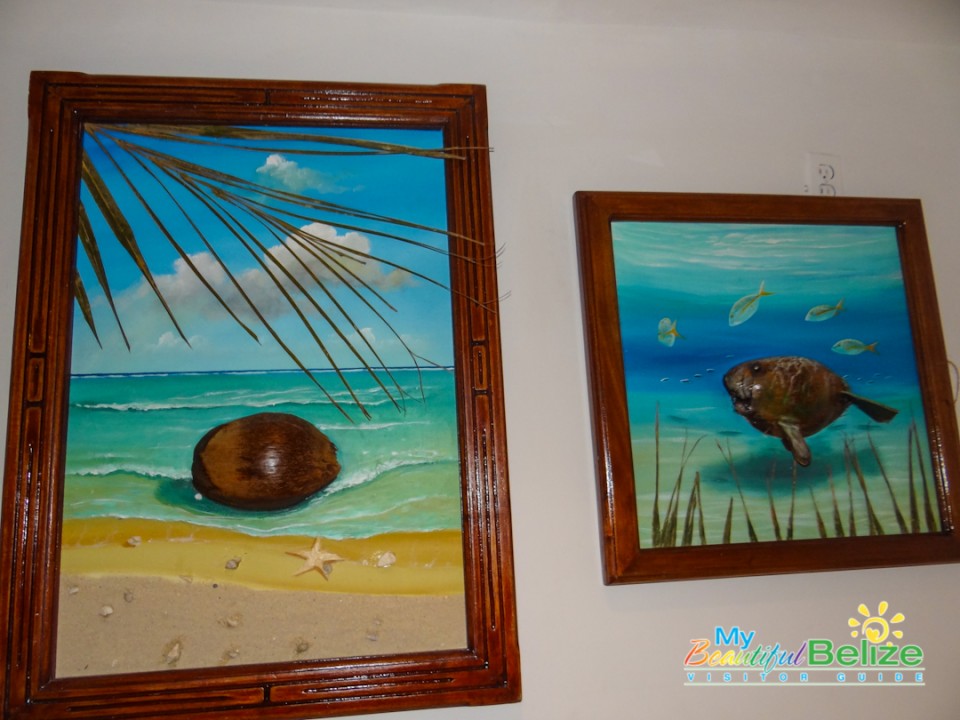 These are certainly pieces that make for fun presents (One for me, one for you……another for me, one for you …) While the exhibit is only in town for a while, you can pick these pieces from local artists around town.