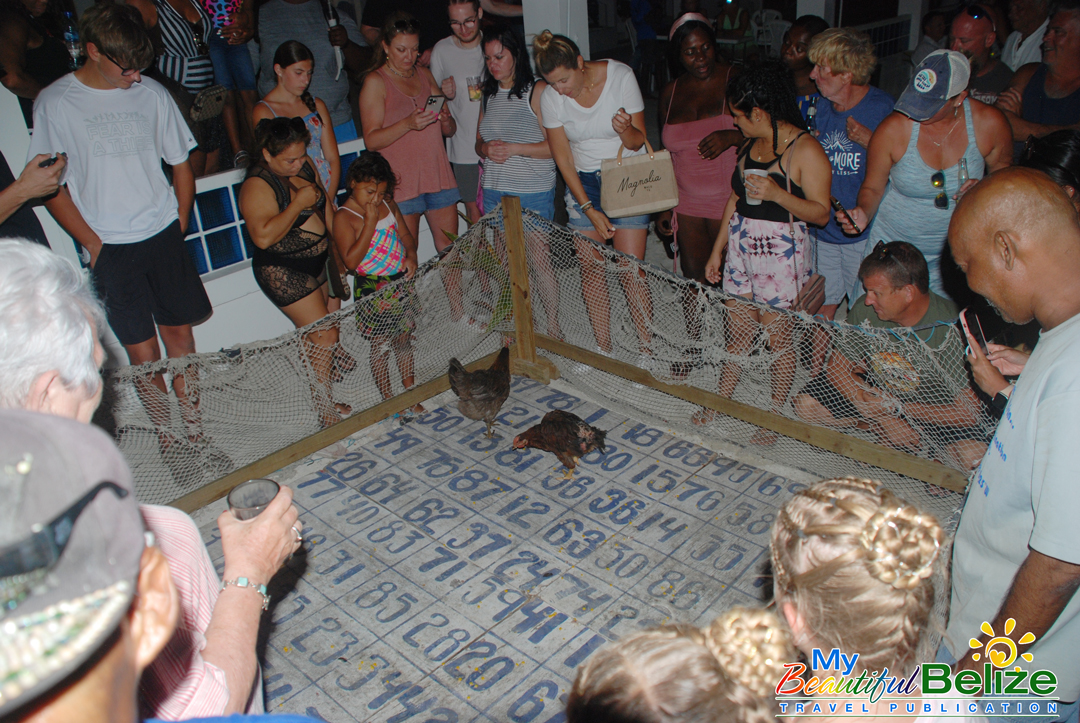 Wahoo's Lounge, home of the world-famous Chicken Drop, has relocated from downtown San Pedro to Corona del Mar Hotel south of town. Chicken Drop is one of the island's oldest and most famous traditions. Held every Thursday, it guarantees a fun time with friends and family while offering the opportunity for you to win some cash.
What is Chicken Drop? If you did not know, it's a fun gambling game based on when and where a chicken will "drop" (poop). The game usually starts around 5PM and is played on a large bingo-like board. To participate, you purchase a ticket from the Wahoo's Lounge staff and bet on a number between 1 and 100. To win the cash prize, the chicken must "drop" on one of the numbers.
Let's play
Once the game is on, people gather around the board, and a volunteer is selected to say the famous phrase, 'Chicken Security, Bring me my chicken!' The chicken is handed to the volunteer, who gently swirls and shakes the bird. The bird is placed on the board with a final blow to its rear.
The crowd encourages the chicken to drop with loud cheers, and you will join in the noise because you want the chicken to drop on the number you bet. One of the rules you cannot forget is that you can only cheer but can't touch the chicken.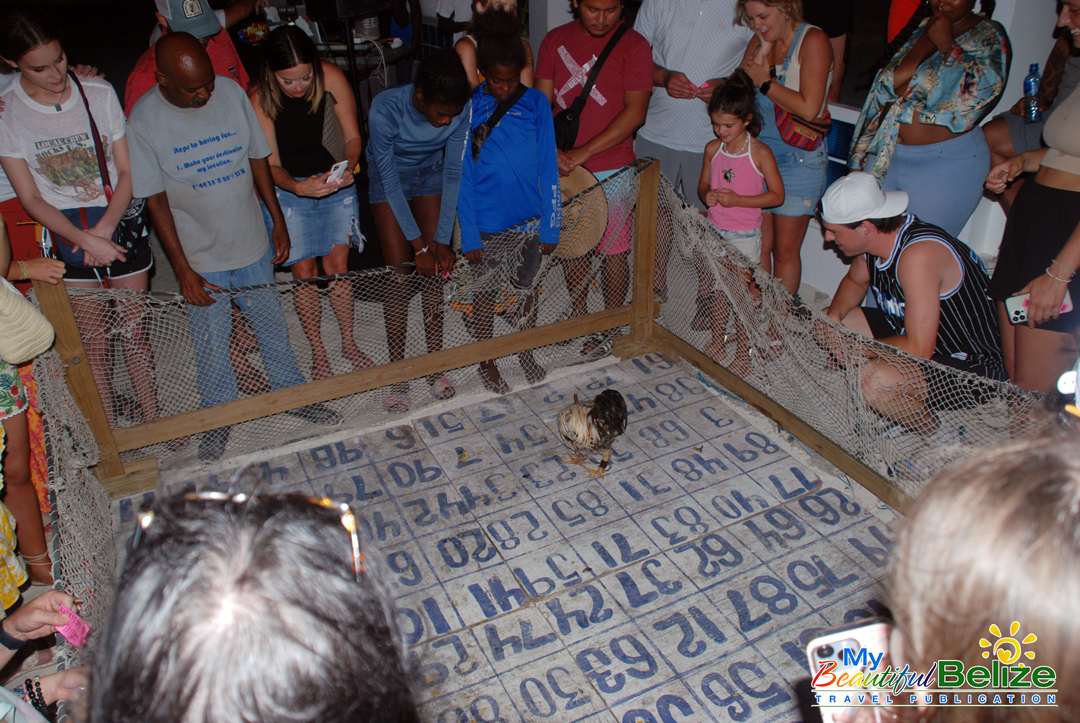 If the chicken takes longer than expected to drop, a backup chicken is brought to the board. The same swirling, shaking, and blowing ritual takes place before it is placed next to the other chicken. Some people even bring corn and try feeding them to encourage them to poop on their number.
Finally, the chicken drops on a number, the crowd goes wild, and someone cheerfully celebrates their winnings. The prize is usually $100 or sometimes higher, depending on the bet. But before the winner collects his cash prize, they must remove the 'drop' from the board. They are graciously handed a tissue to complete the job.
The game takes a pause; a Deejay plays music while the crowd mingles around the bar and beach. There are around five round chicken drops throughout the evening, each taking place every hour.
Wahoo's new location by Corona del Mar offers plenty of space, a swimming pool, and a stunning beach and sea view. Their staff is attentive, with a fully stocked bar, delicious food, and an assortment of entertainment throughout the week.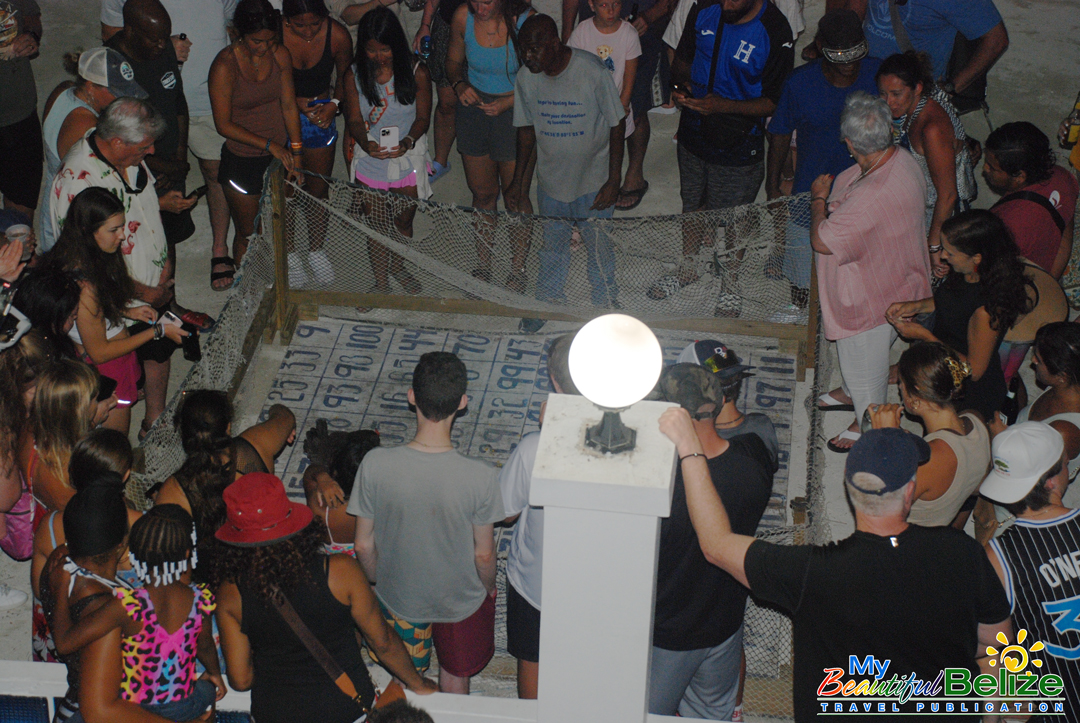 If you haven't experienced this island tradition, head to Corona del Mar on Thursdays and be part of this popular activity that continues to be a favorite among locals and tourists.
Of importance, the chickens are celebrities and treated like royalty.