Let us help you count the ways to spend your days on Ambergris Caye! From underwater adventure swimming with turtles to late night dancing under the stars to sailing the crystal blue Caribbean Sea to spotting the glowing eyes of crocodiles in the night, you will be hard pressed to be bored on La Isla. Of course lazy days on the beach are in order too, perhaps on a Sunday while enjoying live music and a friendly game of horseshoes? Whatever your idea of fun (or relaxation) may be, rest assured we have you covered!
Chicken Drop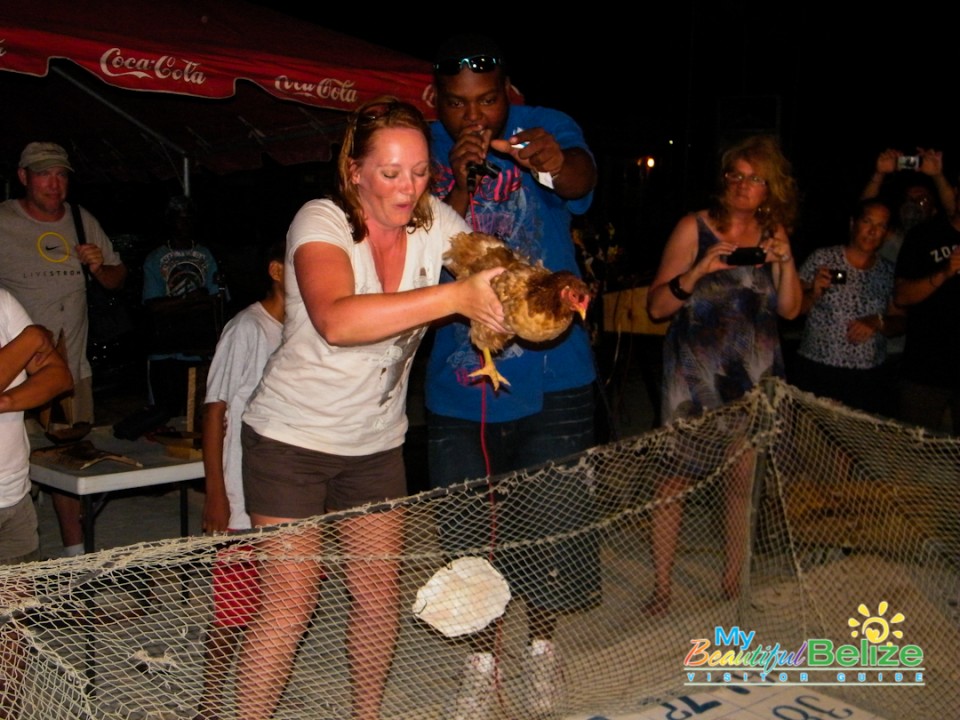 Thursday nights belong to Wahoo's Lounge and their World Famous Chicken Drop – for sure! Doug and Noele are great hosts/owners – energetic and super friendly, and have continued with the grand old Chicken Drop tradition. The Chicken Drop is quite famous after international film productions have catapulted it across the screens of millions over the years.And how does it play out you may ask? Well, you pay for a ticket which corresponds to a number on a huge board on the ground surrounded by a net. The price ranges from $1 to $10 depending on the game. A (well-fed) chicken is brought out and after a hilarious ritual of a gentle shake and … (you have to be there to see it, we can't give EVERYTHING away) the chicken is placed onto the board inside the fenced area. After a while, well – everything you put in at some point must come out.
If it comes out on YOUR number – wahoo! – you are the winner! It's a lot of fun – the prize is either $100 up to $1,000 depending on the game. So, if you're the betting kind, you should definitely try your luck. Even if you don't win, the experience is well worth it!