June 15th heralds the beginning of Lobster season, and as Belizeans are known to do, we MUST throw a party! The bigger, the better! Caye Caulker Island, our neighbor to the south, has been hosting a three-day long celebration of this crustacean for decades, and it is the quintessential celebration that showcases down home preparation of the lobster for consumption. It's not about the gourmet presentation (though you can get that too), fancy preparations or complementary drinks and such – not that there's anything wrong with that – it's simply a party and lobster is the guest of honor!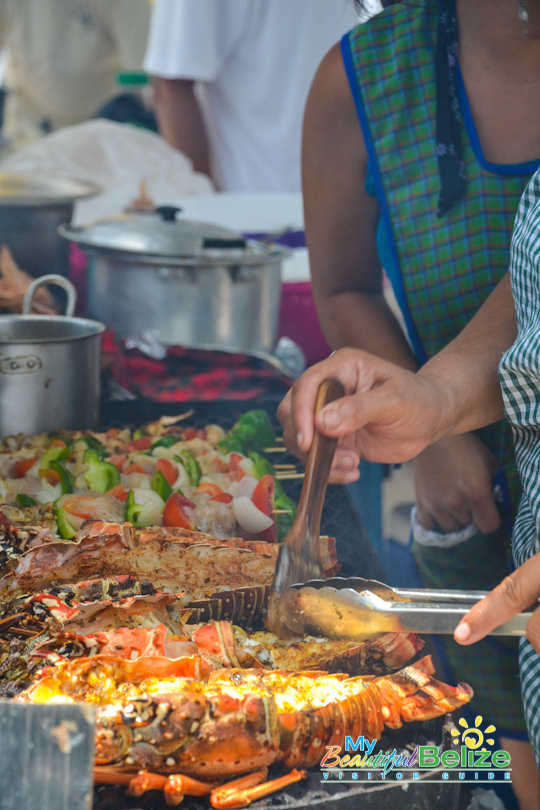 If you want a taste of the real deal Belizean celebration that's rooted in culture and history, Caye Caulker is your place to be. The village begins the party with the selection of a queen for the festival, in a pageant that is organized to showcase the beauty of the islanders, and the personalities that shine through each and every day on the island.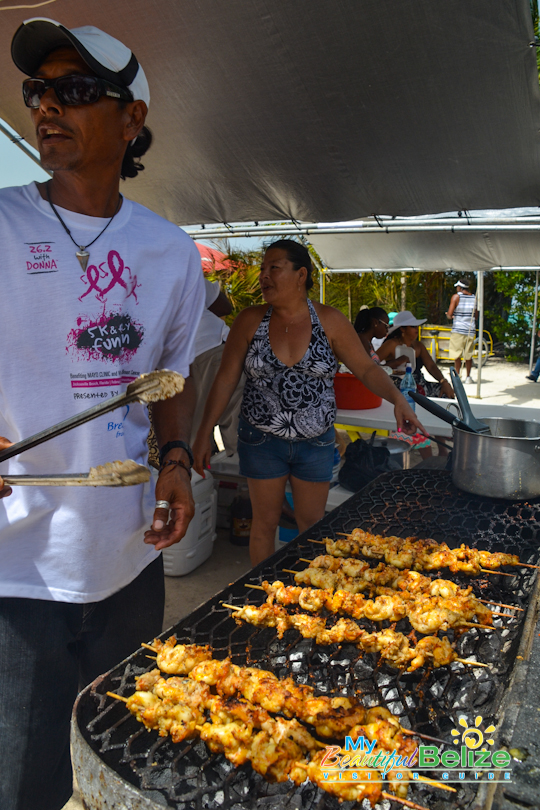 Once a beauty ambassador has been selected, the party really begins and the next day, following official opening ceremonies, an entire swath of their front street is lined with food booths and smoke fills the air with the unmistakable scent of lobster grilling. An icy cold beverage quenches one's thirst during an easy amble up and down the street, eyeing the various stalls and making a choice of whole lobster, lobster kebobs, lobster tamales, lobster curry, lobster pizza or grilled lobster tails drenched in garlic and butter.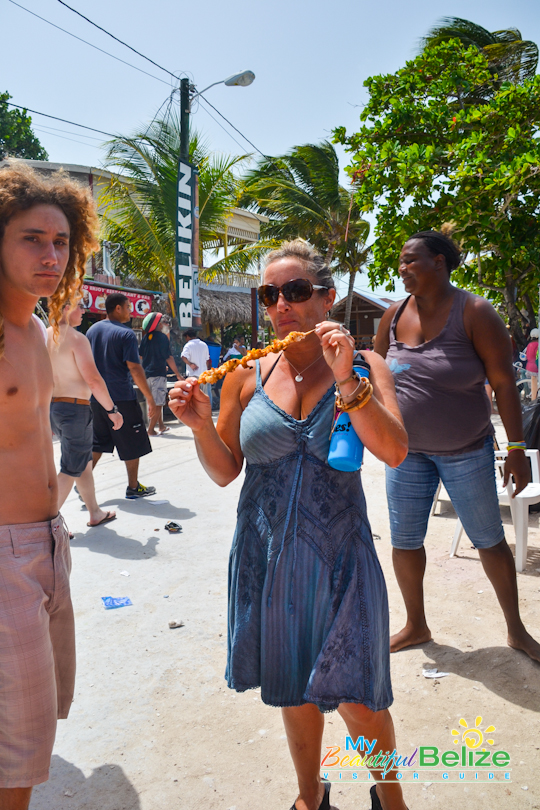 Served alongside rice and beans, coleslaw or maybe beans and tortillas, you will never taste fresher seafood and more authentic Belizean cuisine.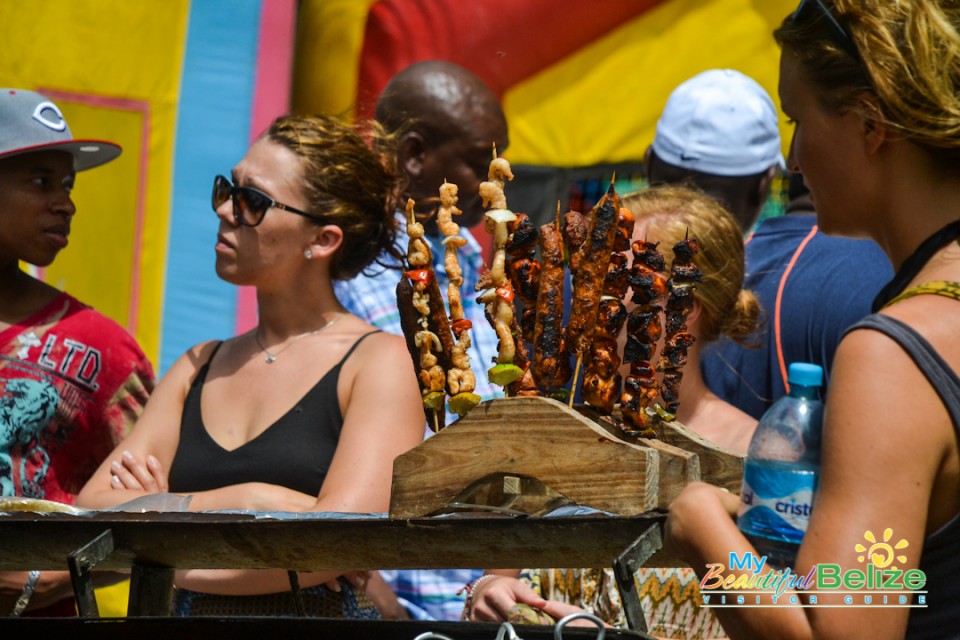 Beachfront bars (is there anything better?) often host big parties all along the shore, and hundreds upon hundreds of revelers partake in dancing, imbibing, celebrating and enjoyment of a classic beach party.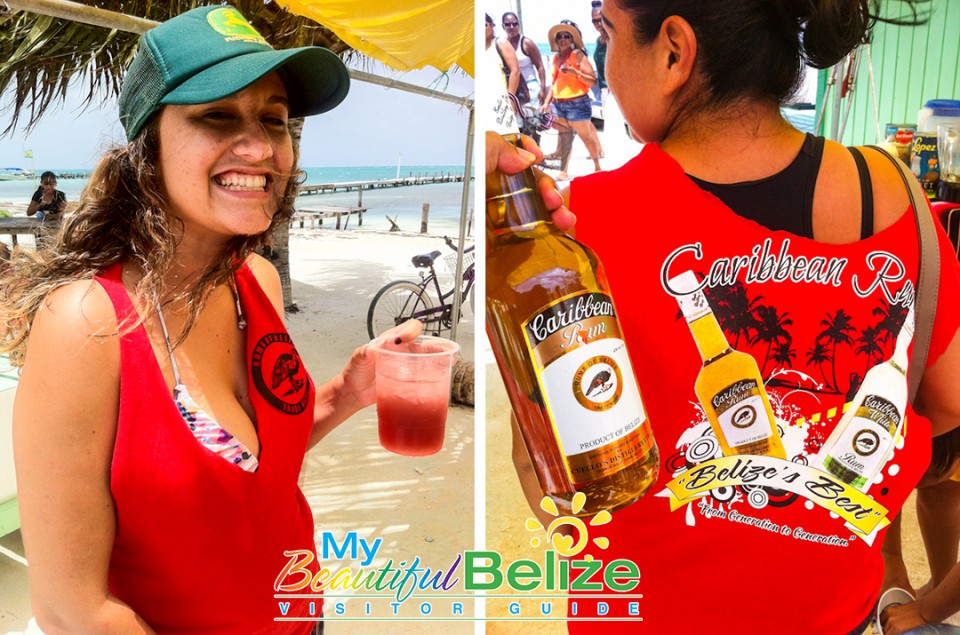 If you're lucky, you'll meander away from the loud music and party, and perhaps stumble across a sack of lobsters fresh from the sea. At least, that's what we found during this lobster festival! After a delicious breakfast at Caribbean Colors Art Cafe, featuring lobster in both a bagel and an omelet (we couldn't decide on just one!), we took a walk down the beach headed to the party. The sight of a sack just lying on the dock, and a boat tied off nearby was a sure indicator that a lobster fisherman had just come in with a haul. Further snooping revealed a lobster trap still inside the boat, full of lobsters, and the sack contained more!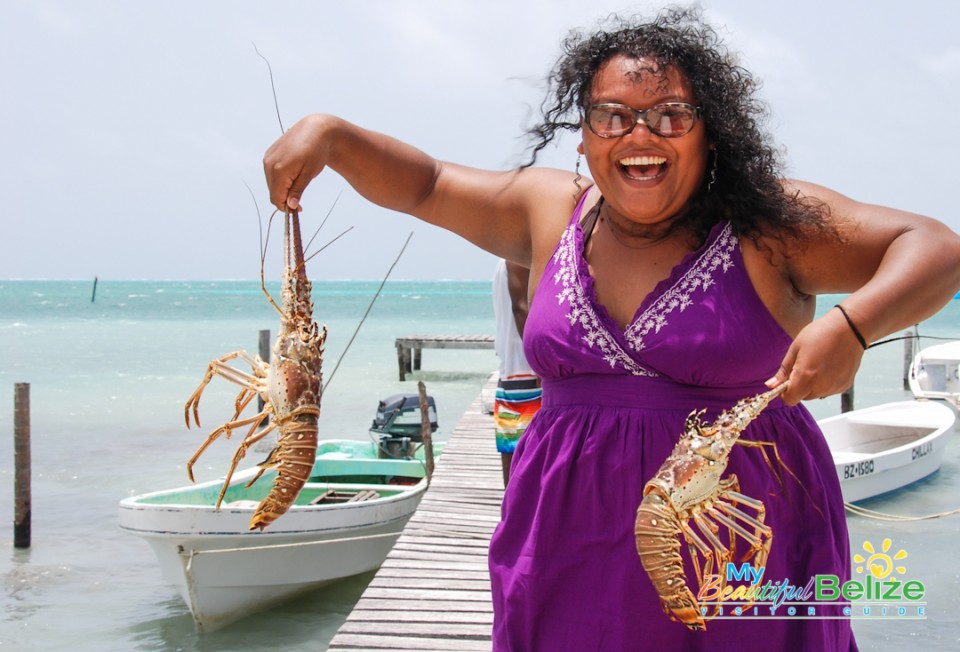 The actual boat owner came by, accompanied by an old salt armed with his knife and a bottle of rum, ready to clean up some lobsters. Curious onlookers got brave and got closer, and in no time, the blue-eyed "Tito" had an audience.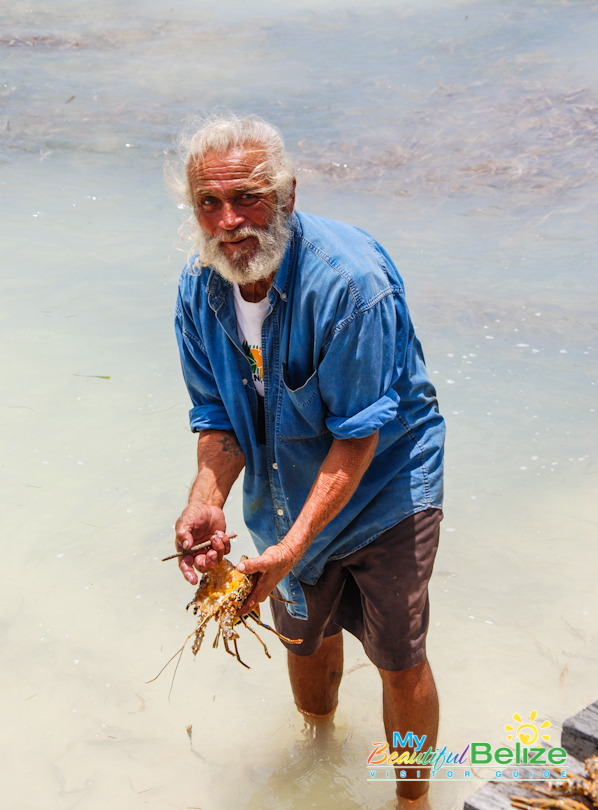 The lobsters were destined for a hot grill, just steps away from the dock and as the fishermen happily explained their cleaning methods, they cemented our original thought: Caye Caulker is the best for Lobster Fest! It's homey, it's everything Belizean, and guaranteed with moments like this!
In fact, if you're seeking a little getaway and a taste of what Ambergris Caye was a good 30 years ago, you will enjoy Caye Caulker. This island village still holds fast to its roots. Enjoy a barefoot walk down its unpaved streets, searching for the best place to dine on fresh lobster or a grilled meat of your choice. Sip on fresh coconut (rum optional but highly recommended) at the base of an old dock in the shade of coconut trees, and just let go. You may have come for the party, but will stay for so much more!