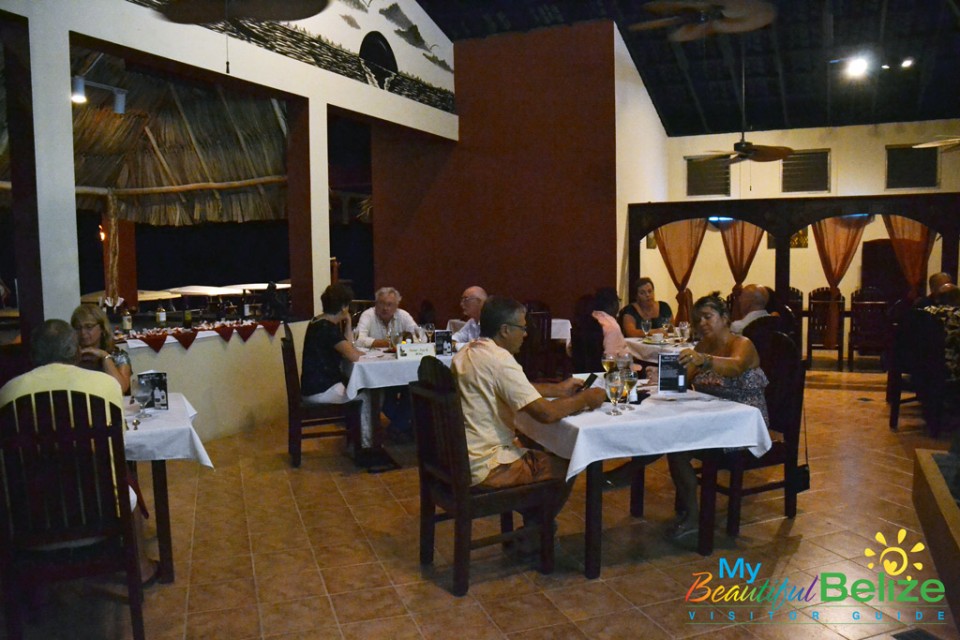 Last month Black Orchid Restaurant, located south of San Pedro Town hosted a special off-menu four course wine flight evening. Each course was carefully selected to pair with a featured wine, and what a perfect complement it was! According to head chef and co-owner Judyann Horton, the restaurant partnered with Karl H. Menzies for the event in order to showcase a variety of new wine selections and ultimately add new labels to their wine list, based on customer feedback. Fewer things are more fun than being a wine "guinea pig" and of course we were happy to cooperate in the grueling task of sampling these nectars of the vine.
The evening began with an anti-pasta plate paired with a Premio Chardonnay of Italy. It was the first time I had sampled an anti-pasta plate severed with a white wine, and I was pleasantly surprised how the light and smoky flavors of the sliced turkey, Swiss cheese and creamy mushroom soup perfectly complemented the dry Italian white wine.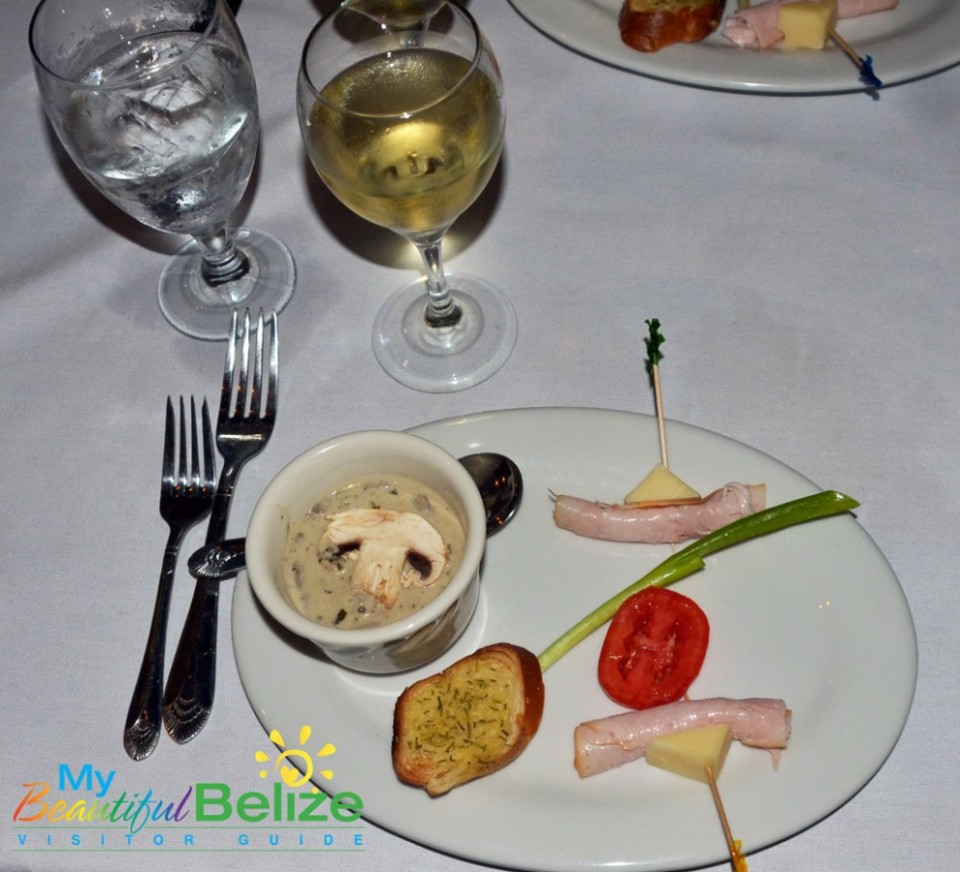 The second course offered a flakey shrimp pastry paired with a Vistana Blanc/Semillon Blend from Chile. The light, buttery pastry was filled with a creamy shrimp salad and the crisp freshness of the floral wine made for a perfect balance.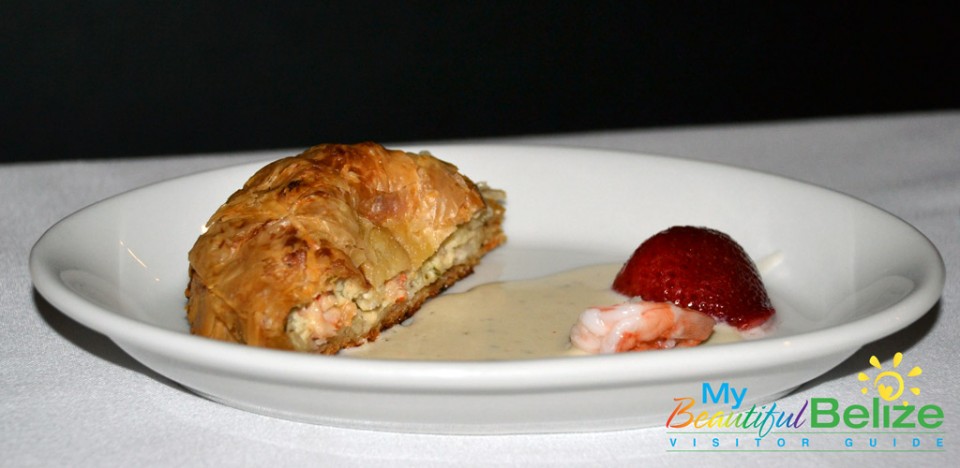 The main course was a marinated beef filet served with grilled zucchini and caraway-seasoned oven fries. The meal was impeccably paired with a Californian Montevina Zinfandel. Each bite of the tender, juicy meat just got better when followed by a sip of the fruity yet spicy Zinfandel. This is one of my favorite meal combinations…medium-rare grilled beef and a full-bodied red wine, just doesn't get much better than that…well not until dessert arrives!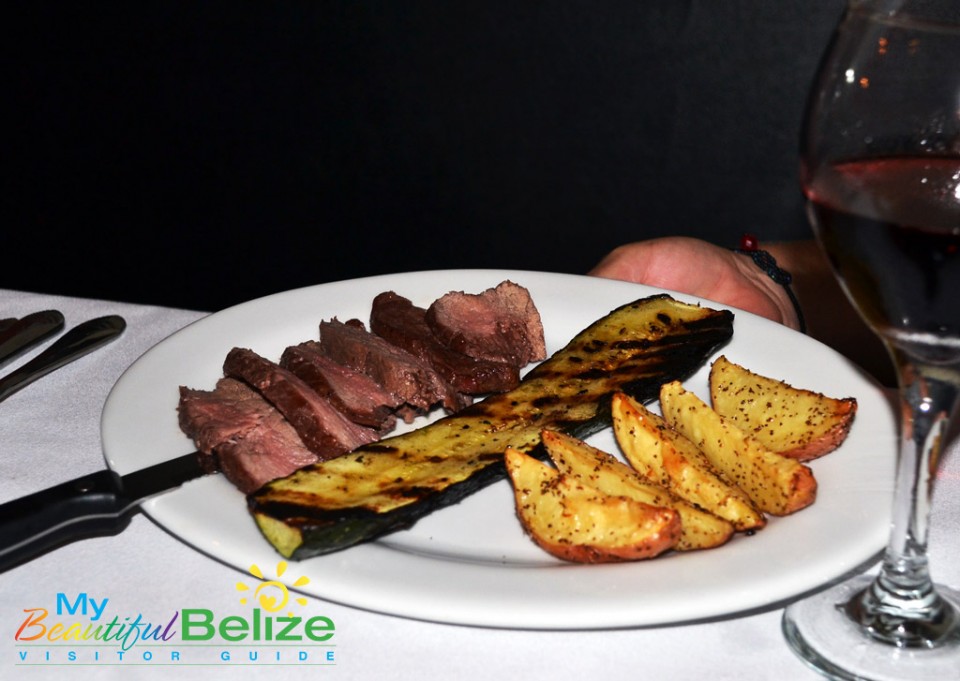 Wedding bells could be heard in the distance when the sweet, delicate crepes filled with tropical fruit and topped with a rum-cream head down the aisle to marry the strappingly handsome yet subtly seductive Barros Tawny Porto from Portugal. Together crepe and wine performed a dance of love upon my taste buds…a culinary marriage made in heaven.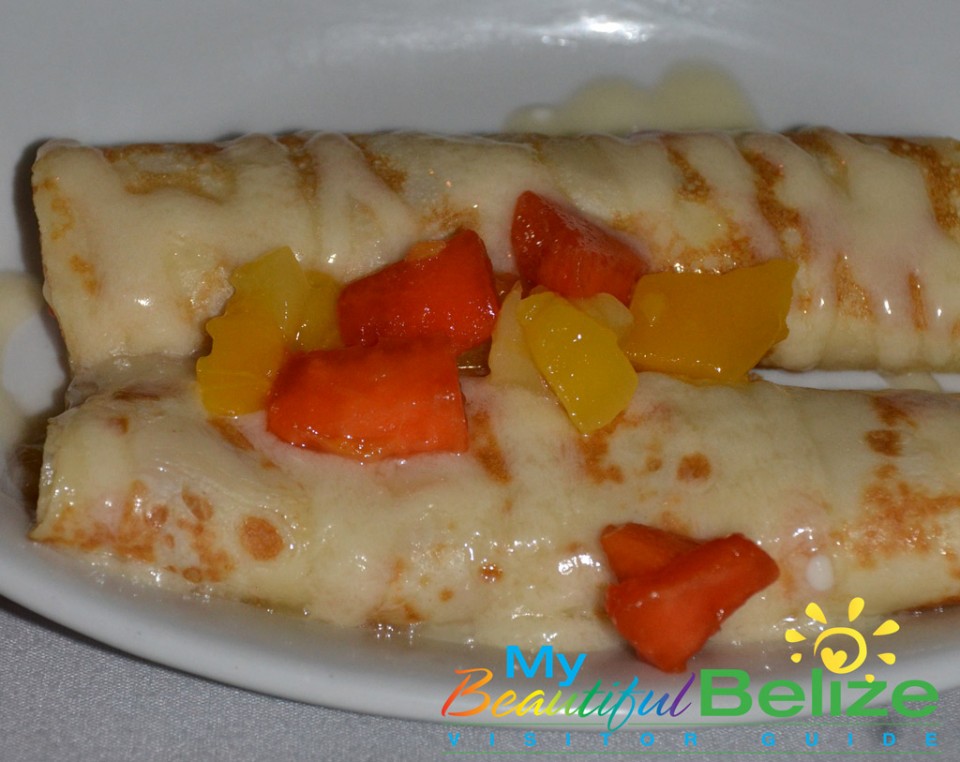 After the very satiating evening of fine food and wine, I was eager to find out from Judyann what wines her discriminating customers adored the most? The lovely lady enthusiastically explained, "We have added the Montevina Zinfandel that we served with the main course. That was everyone's favorite! The wine is a Zinfandel grape grown in Amador County, California. I have visited the Montevina Winery several times and it is one of my favorites. The flavors include lush raspberry, ripe plum and spice with a long smooth finish; it's great with Marinara, beef and pork. I've been known to have it without any meal at all, it's awesome."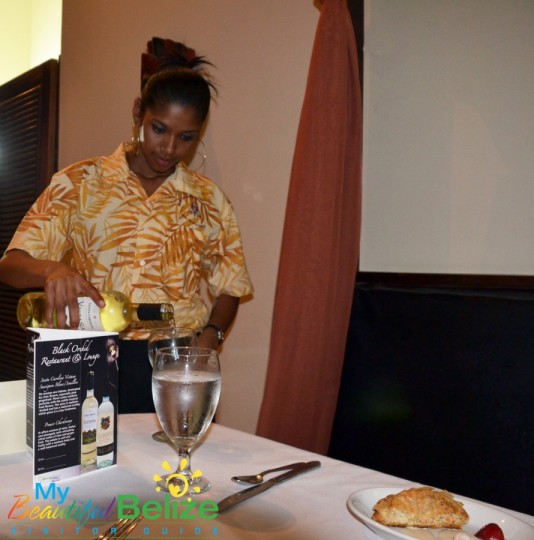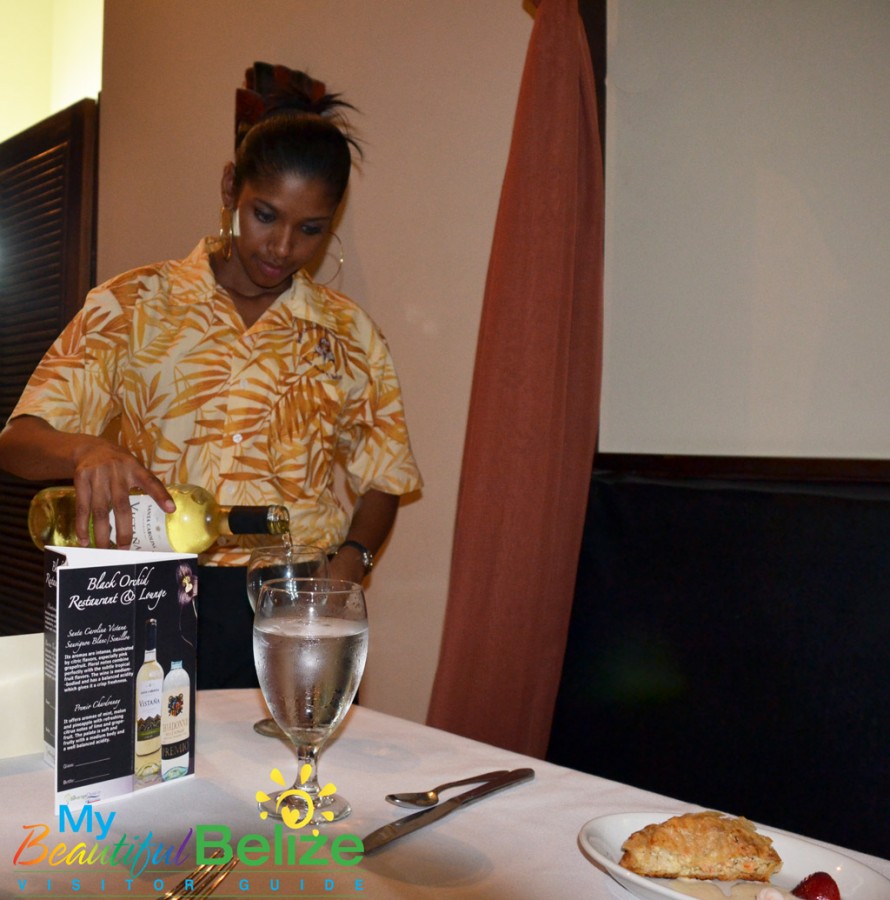 In addition to the new wine, Judyann was excited to add, "In addition to the new wine we have added a Butter Braised Pork entrée to our menu. We use a nice mushroom sauce with garlic mashed potatoes which seems to be very popular, and we have also added a Blackened Snapper entrée which is a filet marinated and seasoned with herbs and fresh cracked peppercorn served with a grilled zucchini steak and steamed white rice." With lobster season right around the corner (June 15th to be exact) Black Orchid also has big plans for the tasty crustacean, with new lunch and dinner entrées showcasing the Caribbean delicacy in store for their customers.
Black Orchid is a quick ride 2 ½ miles south of San Pedro Town after the Wasa Pond and before the Marco Gonzales Maya Ruins. They are open Tuesday through Saturday, serving breakfast and lunch from 11am till 5pm and dinner 5pm till 9pm.