Right in the heart of San Pedro Town, on Barrier Reef Drive to be exact, is a specialty smoking lounge, with a full bar and coffee, like no other in the country. Havana Cigar is a haven for cigar lovers like me, who are always looking for a unique experience. Cigars have always been my favourite treat, and so one Friday evening, I found myself heading to this authentic tobacco shop for a night of enjoyment, comfort, cool vibes, and of course relaxation with a great cigar in hand!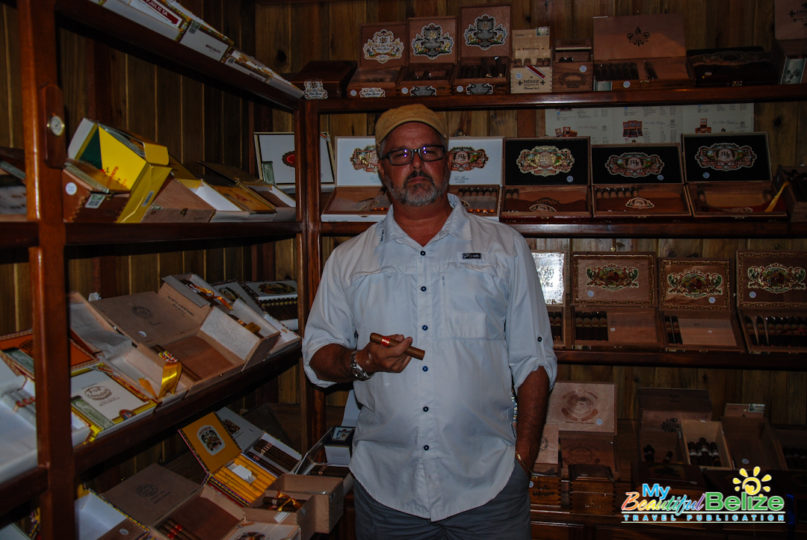 One you open the glass door, the familiar scent of tobacco greets you, and you know you're in for a treat. Proprietor Carlos Utrera is originally from Cuba, but made the island his home nine years ago. His tobacco shop has a wide variety of cigars, and Utrera was more than happy to show me his walk-in humidor stocked with a wide range of handmade cigars from Central America and the Caribbean. Cohiba, Montecristo, Rome y Julieta, Tatuaje Cigars, Arturo Fuente, and Padron Cigars, have been joined by Bellaterra from Nicaragua, a new cigar in the market. There are even flavoured cigars infused with distinctive aromas.
Havana Cigars' offerings come from three main countries in the region: Nicaragua, the Dominican Republic and Cuba. According to Utrera, they are the best quality of tobacco anyone can find in Belize. In fact, his tobacco lounge may be the only one of its kind in the country, where the comfort of customers is more than guaranteed. Regulars also have a membership option, which gives them access to store their cigars in the walk-in humidor.
At the sight of so many boxes of cigars, I felt like a little boy in a candy shop, tempted to sample them all! With Utrera's assistance, I chose one, and with my decision made it was time to head to the well-stocked bar, where coffee, whiskies, wines, and Belizean rums awaited to accompany my tobacco.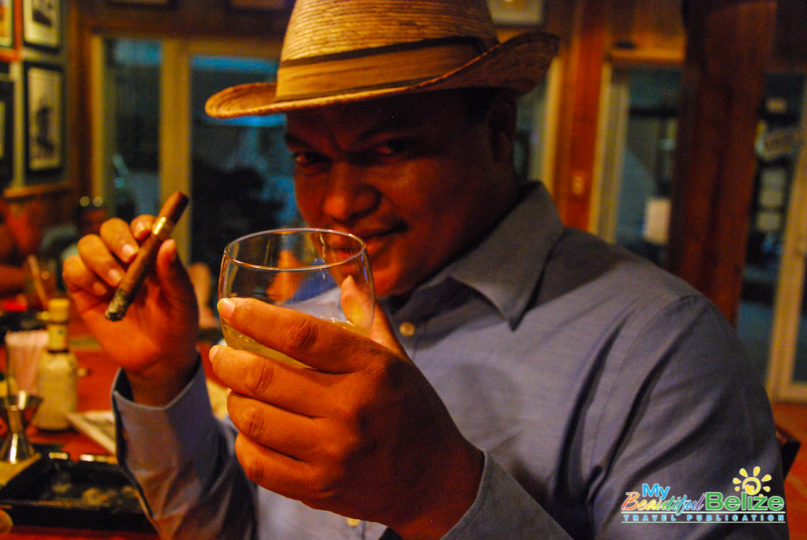 Complete with a flat screen TV to catch up on sports or shows, and a smoke-free ambience thanks to a smoke eater unit, there is nothing better. Some patrons socializing for the night were thrilled to have such a fabulous experience, and I agreed heartily.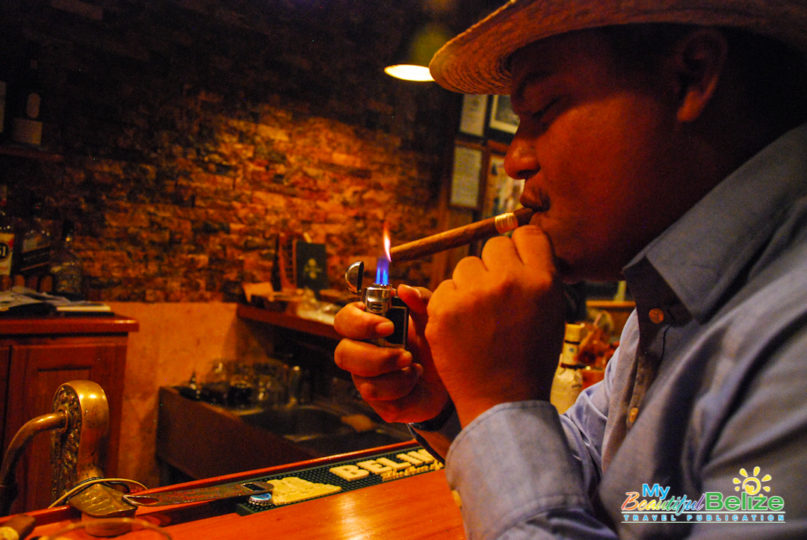 With a mild cigar, and some Scotch, there just was nothing better on a Friday night. If you are looking for a good cigar and a great place to relax or socialize, and experience some quality downtime, this tobacco lounge needs to be a must on your next visit to San Pedro Town.
Open from 11AM to midnight, Havana Cigars can be reached at 226-4576. They are closed on Sundays and Mondays.