Belizean Breezes is a store like no other on the island. Ride or walk our island streets, and I guarantee there's no other shop you can walk into and be delighted by the aroma of such things as Monkey Farts! offering over 150 different scents, Belizean Breezes is a specialty soap store with popular bars such as, yes- Monkey Farts, Vanilla Sandalwood, Wow, Chocolate bars, Vanilla Butter Cream and of course the ever popular signature scent, Belizean Breeze.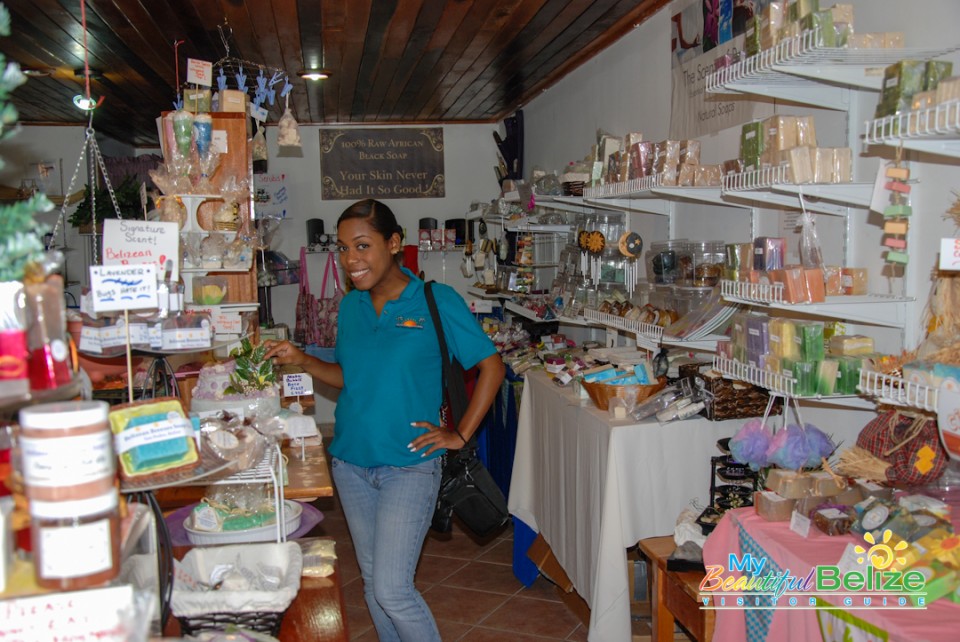 Located on the south end of Barrier Reef Drive, Belizean Breezes is the perfect store to enjoy a lovely stroll to. Walking in there is like walking into a treasure chest of unique hand poured soaps available by the bar, loaf, and yummy looking soap cupcakes and pies that will leave you wanting to take a bite. But don't do it, as store owner Lynda warns, "They'll have you farting bubbles!" Haha! (Mind you, were tempted to see if that's true!)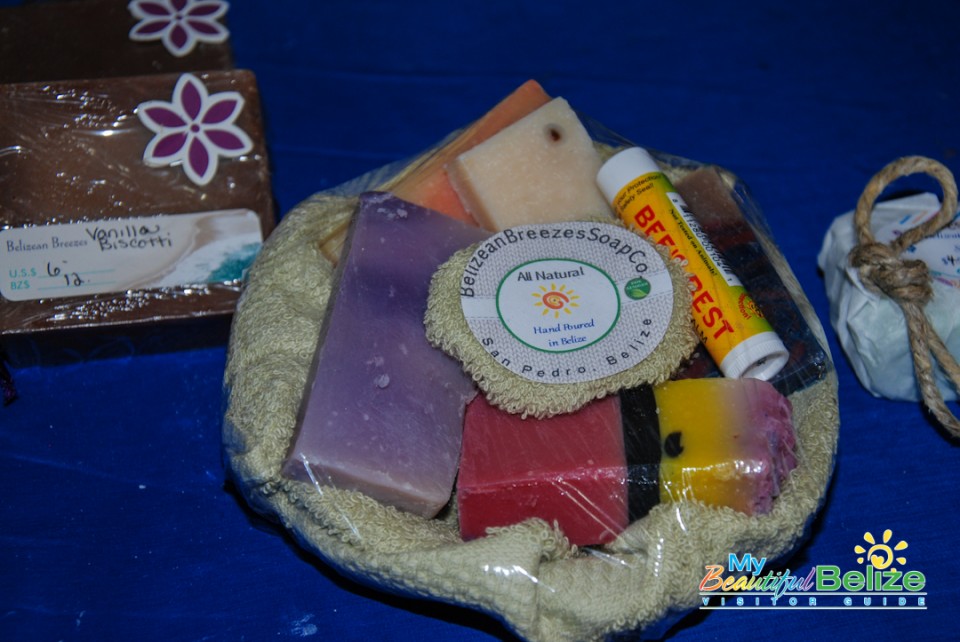 In addition to the amazing scents, these soaps are 100% all natural, eco-friendly and made from the finest oils such as coconut, grape seed, shea butter and olive oils. These are NOT commercial brand soaps claiming to be good for your skin while containing animal by-products and toxic chemicals.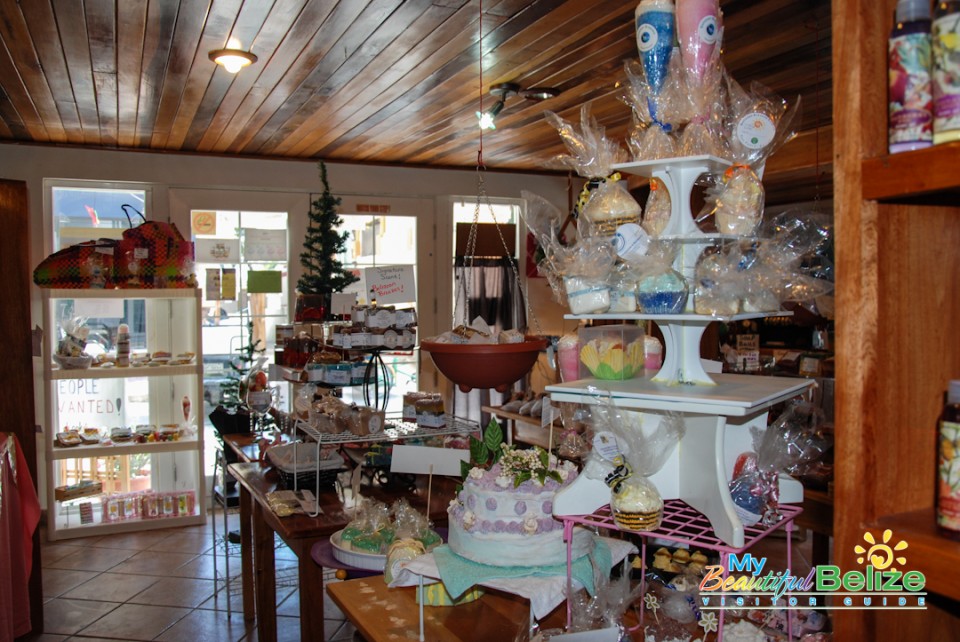 No, Belizean Breezes' soaps are just the opposite. Lynda has been pouring her own candles, soaps, and now lotions, for over fifteen years, supplying several stores within the US, before moving to Belize full time with her husband/ right hand-man Rodney, doing what she loves most. Trust me, this couple knows what they're doing! Since setting up shop on the island, resorts, hotels, spas and residents have been bubbling over their sudsy treats! They are truly amazing. My personal favourite is the honey soap- sweet and warm.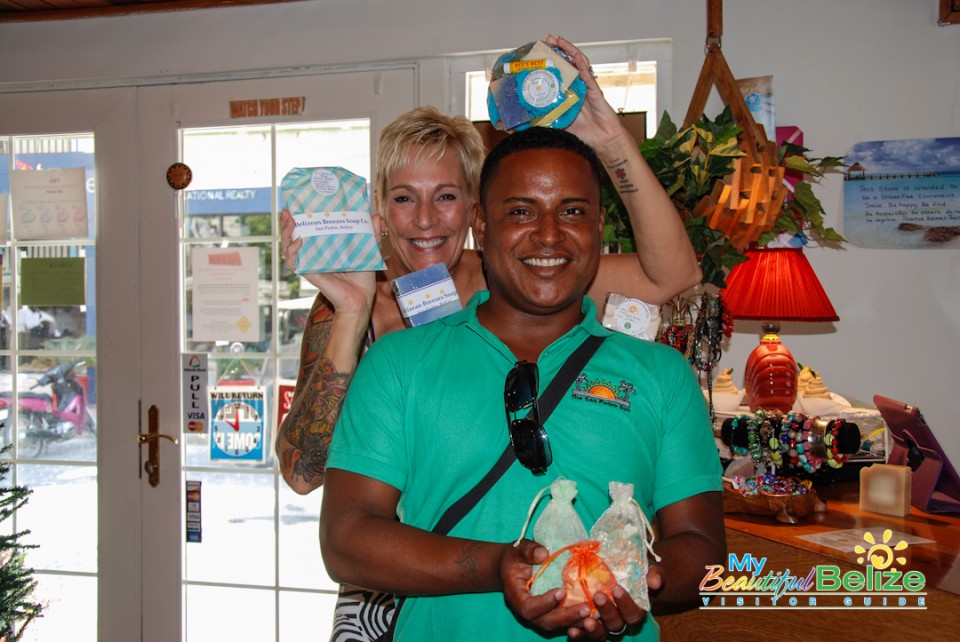 In addition to tons of unique soaps, you'll also come across hand poured body lotions, custom massage oils, hand crafted sterling silver jewelry and of course, fabulous island gear. Looking for the perfect holiday gift? Belizean Breezes will customize a gift package for you consisting of your favourite scented soaps and lotions and will send it to just about anywhere in the country. Or walk in, choose and have your basket prepared there and then!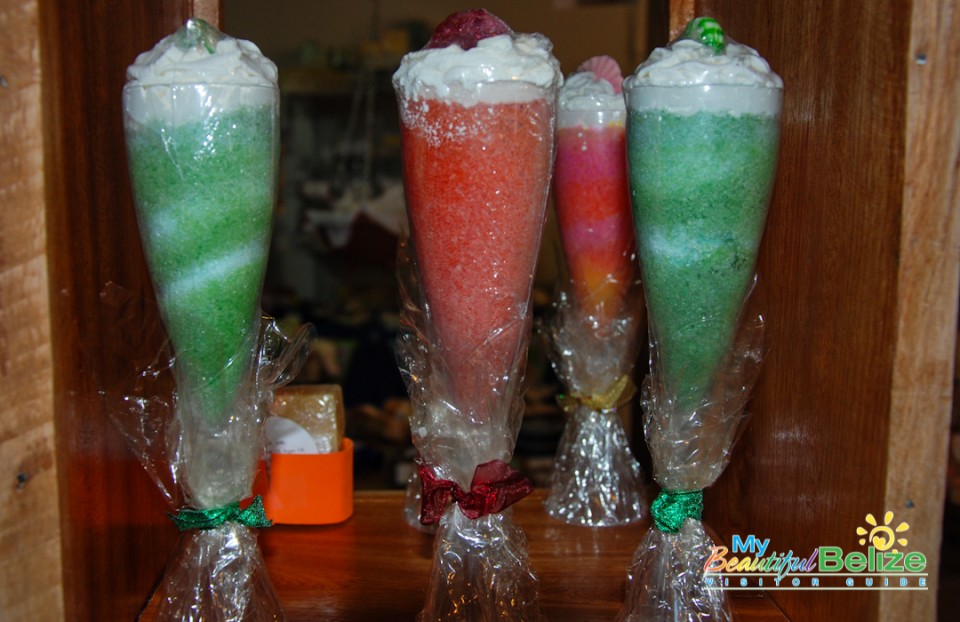 For information on Belizean Breezes and Lynda's "good for your skin soaps," check out Belizean Breezes online on Facebook, at www.belizeanbreezes.com or better yet, stop in. We always take pleasure in visiting the store and we're sure you will to.
Open – Daily 10AM-7PM
Store Line: (501)671-2025