Swathes of silky turquoise material hang from beams at the Science and Soul Wellness studio – Paulette Harwood's magnificent aerial yoga space located at Mahogany Bay Village. It's where I joined several others in my first attempt at suspended yoga.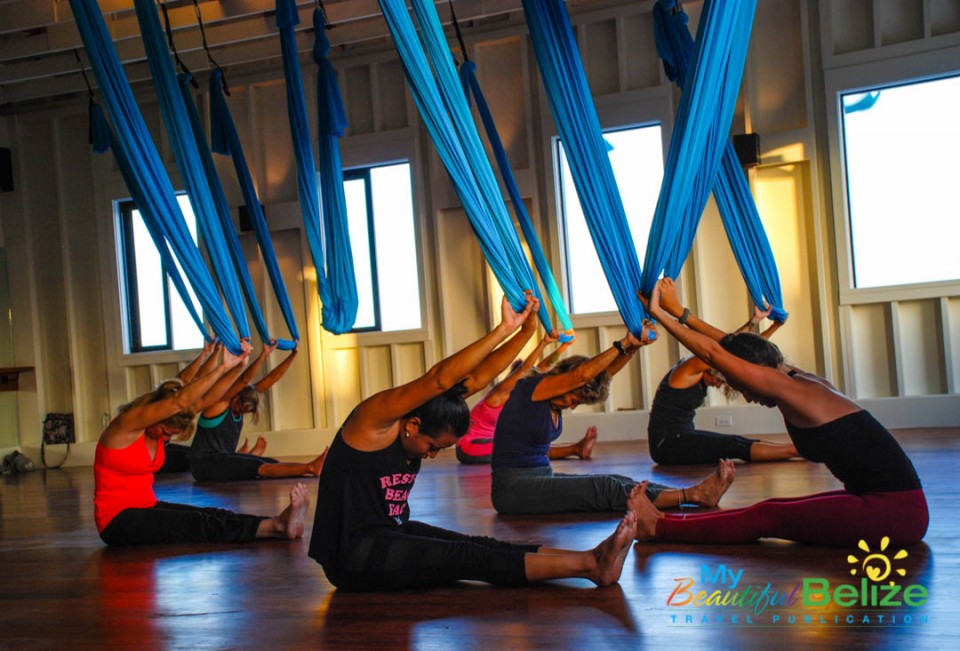 Full disclosure: I envisioned myself gracefully, slinking into various yoga poses without much pause. I've taken yoga classes, and even watched videos showing how to effortlessly get on the fabric swings. I would be bending, squatting, flipping upside down elegantly…ahh, yes, I could do this.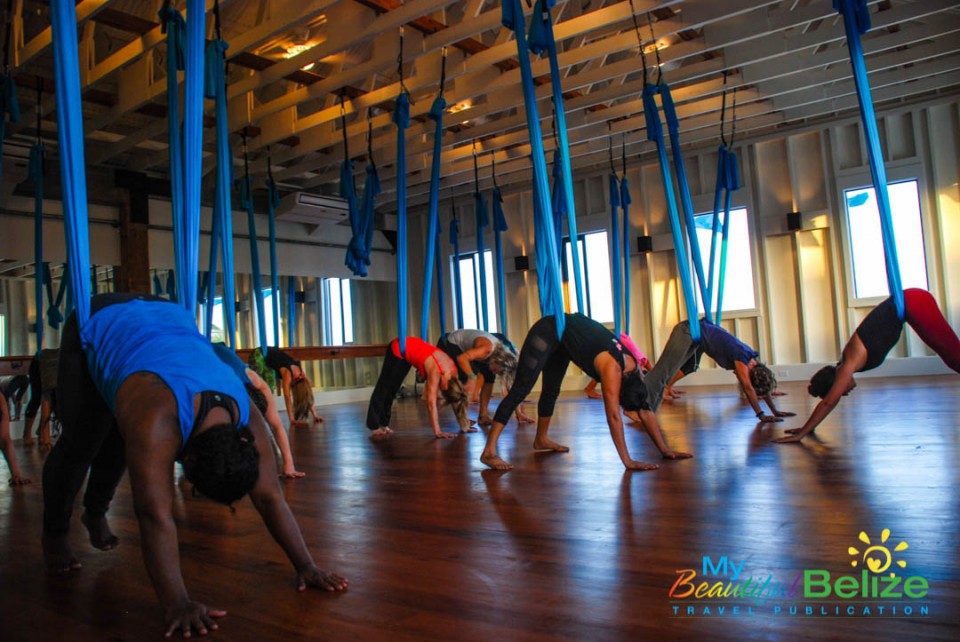 Sure. The truth was – I couldn't even lift my leg into the fabric – and that's because class hadn't started!
When instructor Lily Lynch took the lead, I managed to find a way to get comfortable, but it was hard to feel at one with the silk. Thankfully, Paulette and Kerry Ann McCarthy walked around gently assisting us to get our moves comfortably.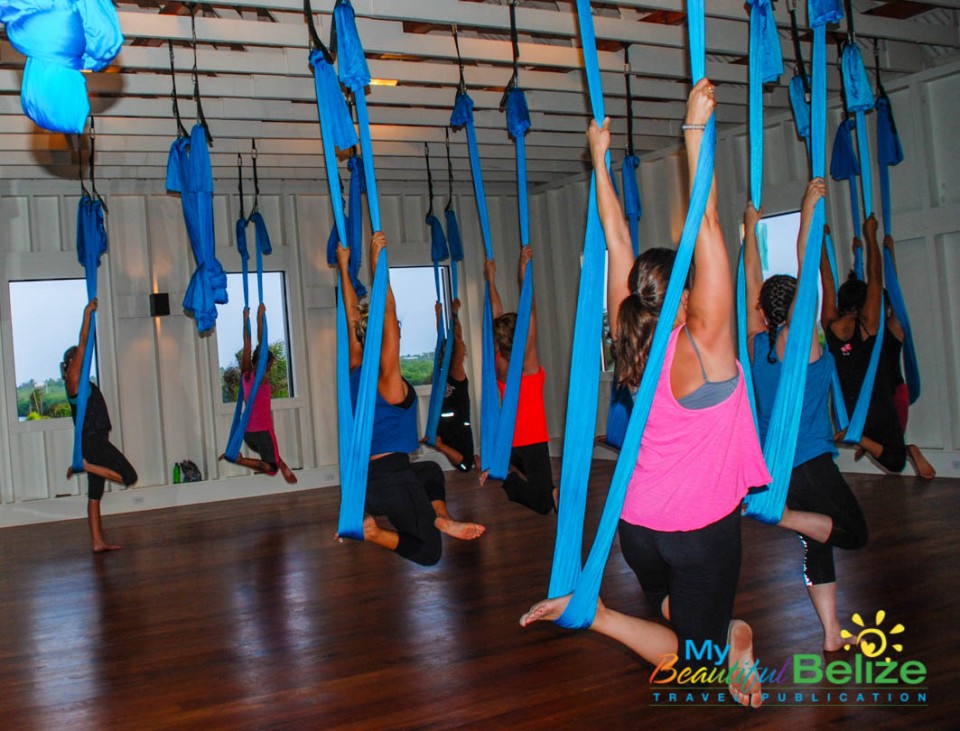 Not wanting to give up, I tried my hardest until I was able to stand upright on the silk. Around me, my fellow yogis were sinking into graceful squats, turning slowly upside down, silks holding them in solidly. Eventually, I was able to let go briefly and remain upside down…success! After accepting that I was not quite ready for such advanced moves, I was finally able to get out of my head and into the session.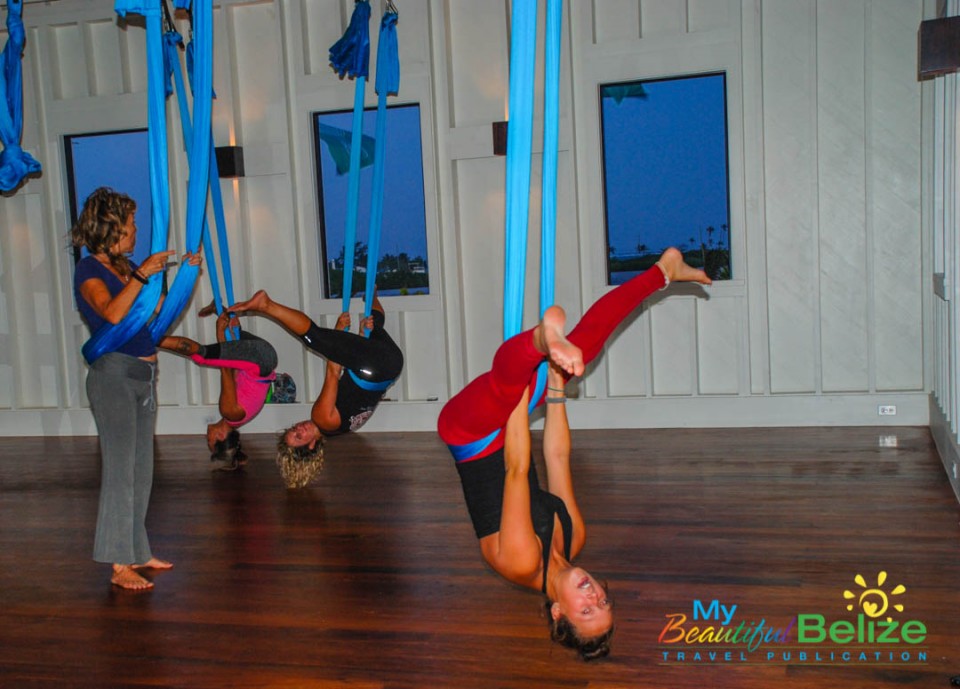 I ended up breaking quite a sweat; my core burning and my triceps begging for mercy. What a workout!
As Paulette told me afterwards, "We never stop learning…yoga teaches us awareness that we are not our mind or thoughts…practice and non-attachment are the foundational footprints to our practice."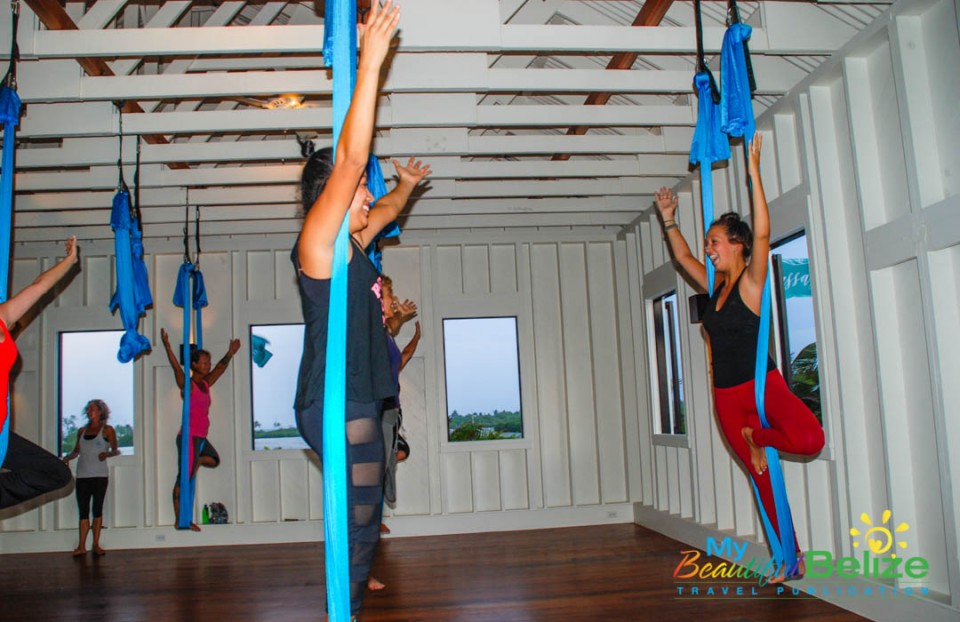 The fabulous space at Science and Soul Wellness has been designed as a special place for all to retreat, study, practice and thrive. With its grand opening on May 6th, Science and Soul Wellness is officially providing a high-quality experience through their Aerial, Vinyasa, Yin, Hatha, Restorative, SUP yoga, sunrise/sunset poolside yoga. Specialties include Ayurvedic healing and counseling. Spa treatments include Ashiastu massage, expert deep tissue myofascial massage, reiki, poolside massage and healing work.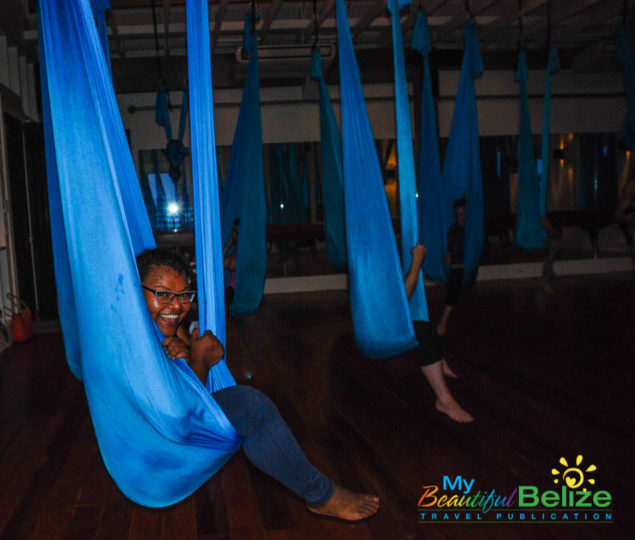 From Monday to Friday, classes are held at 7am and 5:30pm at the studio, and weekend classes are at 9:30am. Science and Soul will also work with independent professionals in the areas of Chiropractic, Acupuncture, Nutritional Counseling, Ayurvedic, Macrobiotic, Healing Yoga Therapy and Reiki, as well as expert styles of Massage.
Contact them at 615-0089 or email the lovely Paulette at [email protected]