"It's been over two hours since 3 o'clock!" my internal clock screeched at me. "It's way past happy hour!"
I'd spent all day in the hot sun on a metal boat, no cover, traversing the waters of the Macal and Chalilo rivers, looking for Scarlet Macaws. Happy Hour could wait…but now that we were hurtling down the red dirt road of the Mountain Pine Ridge, I could practically taste the cold Belikin.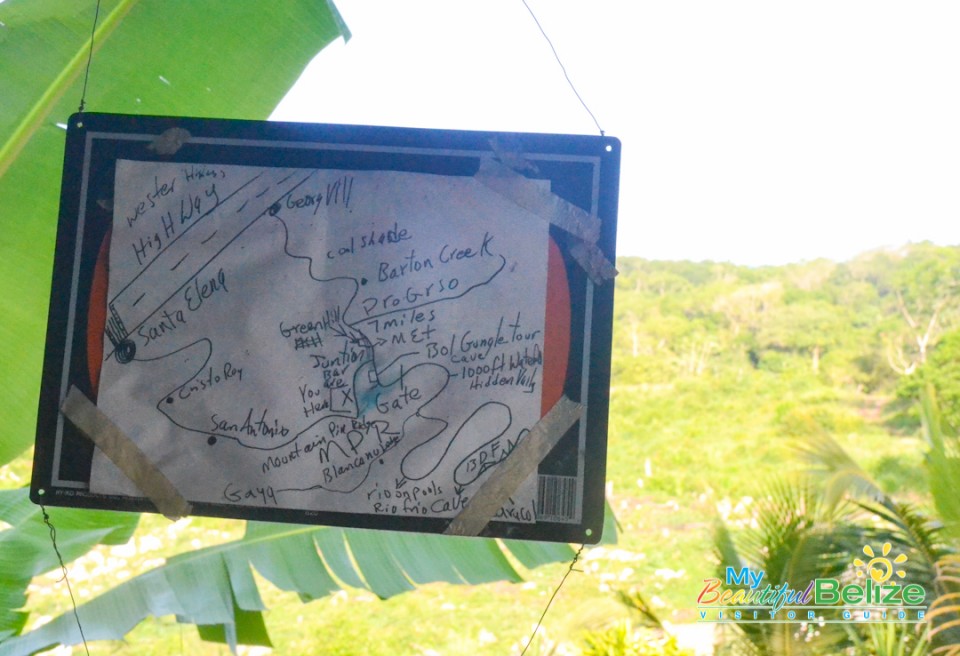 I know – I know…it sounds like I have a problem. I don't think I do; I just think that after seeing trees laden with screeching scarlet macaws, successfully climbing uphill to discover another Blue Hole, and essentially, crossing off a bucket list item, I had earned myself a beer.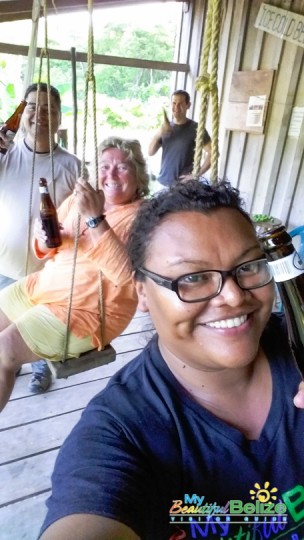 Thankfully, Tamara felt the same, and she drove with a purpose. I dare to say she had visions of Belikins dancing in front of her the entire way out of the jungle and into the junction.
Our guide Roni had decided on a stout, his gorgeous little boy wanted an icy cold Coca Cola, and well, us girls wanted beers.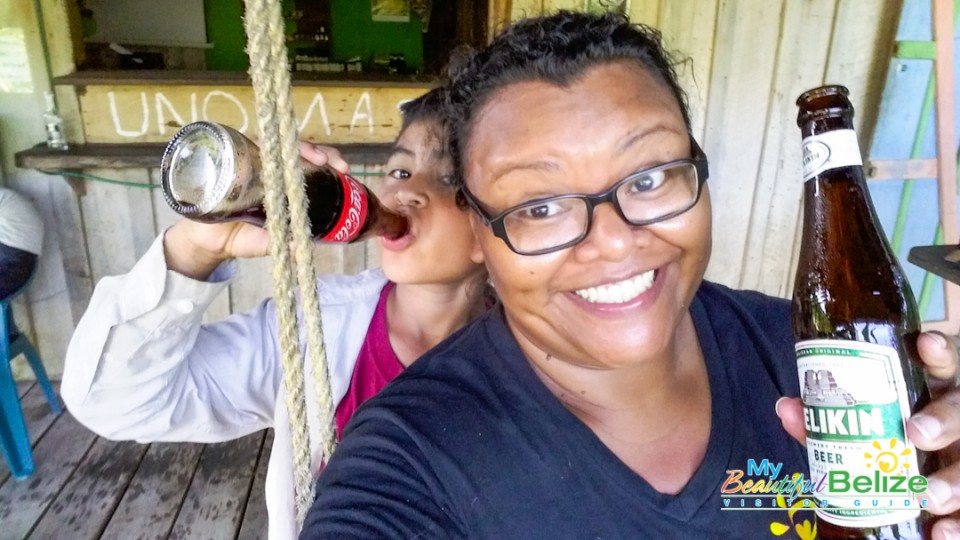 So there, like a beacon in the waning evening light, stood a bar. Literally at the T junction where one could head into Seven Miles into Barton Creek into Georgeville or to San Antonio, was a sign that said "OPEN". The Malfunction Junction, just the pit stop we needed to refresh ourselves! We pulled in, parked and ran to the barkeep, who confirmed that yes, there were beers, and yes, they were cold.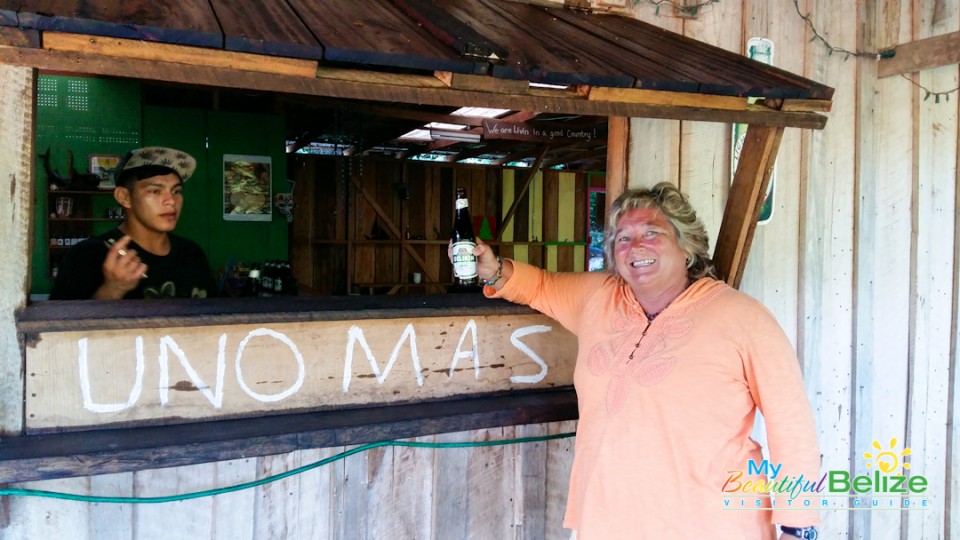 There's nothing malfunction about this quaint little watering hole, and let me tell you, that first sip was heavenly! After a long day, it was blissful to just swing on their chairs, checking out their homemade map and trying to figure out the sound of the birds that were settling in for the evening. Nothing like a little barstool birding to pass the time!
Seriously, if you are in the area, stop in at the Malfunction Junction Bar for a sip and a chat!