"We couldn't just stand by and watch," Juan-Carlos 'JC' Cuellar, Digital Communications Manager at Tropic Air Belize told me.
He was talking about Verge of Umbra, and their attempt to raise funds – they were coming up short of their goal, and the date to travel to their well-deserved performance at Wacken Open Air in Germany seemed to loom nearer and nearer. Despite having won against other bands from Central America back in March at the Metal Battle in Guatemala, the gentlemen of Verge couldn't seem to get the financial support they needed to make it to Germany.
Well, thanks to many generous businesses, including Tropic Air, not only did they end up making it to Germany, but their sound will be heard on Thursday, August 3rd (at 5:50AM Belize time). And included in the awesome package that Verge will bring onstage is a custom guitar.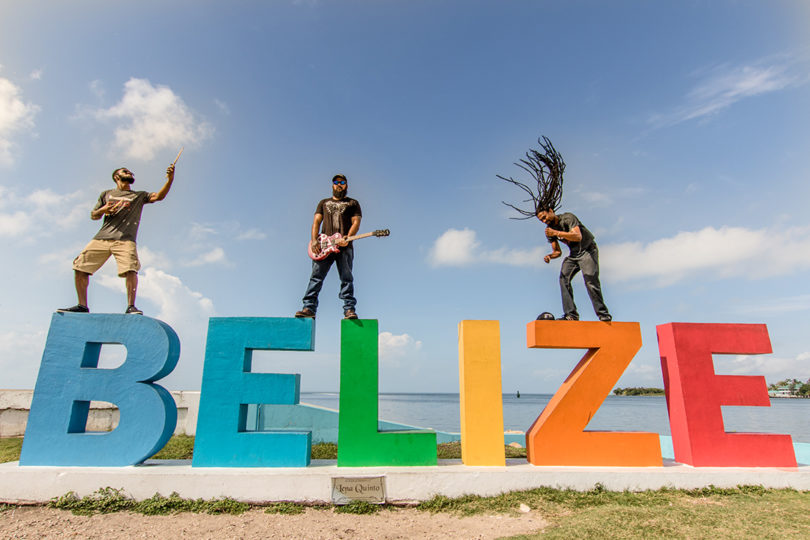 This is the story of Tropic Air Belize, Metal Music, and a sweet custom guitar.
Really…I am not making this up.
Picture JC in his office – jamming hard to some Verge tunes…CIO Robert pops his head through the door, intrigued as hell, and wanting to know more about the sound blasting from the speakers.
And so began the story of Robert, JC, Verge of Umbra, Tropic Air, and ultimately, the man who gave the go-ahead, Anthony Hunt.
Flights to Cancun courtesy of Tropic Air? Check.
A little bit of promo as promised by the Verge guys? Check.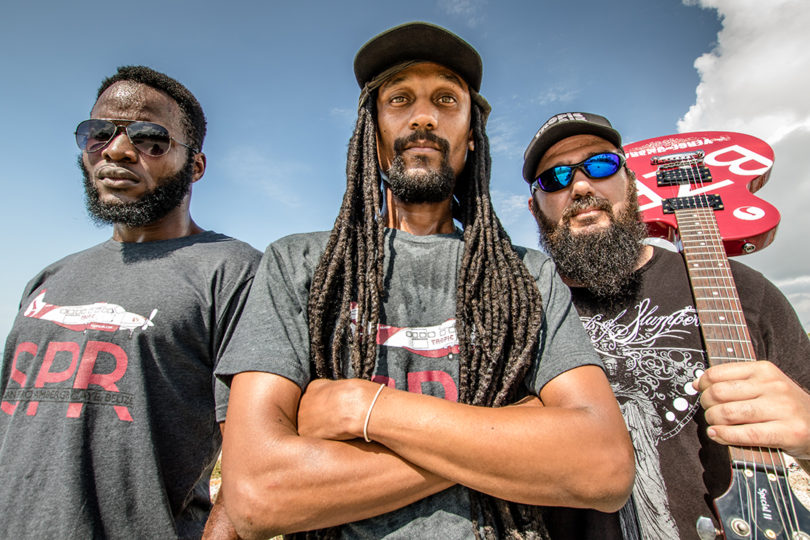 Oh…what's this? Robert has a collection of guitars. (Who is this Robert guy and how have we not met? He sounds awesome!)
Oh, and of course Robert is fully aware of Wacken Open Air, and the incredible exposure such a huge festival could mean for the band and Belize. So naturally, the three marketing heads at Tropic Air began thinking outside of the box…while thinking inside the marketing box. That of course generated a whole heap of awesomeness!
JC introduced Robert to Verge of Umbra, and together they pitched the idea to help. Robert donated a spare guitar from his collection. Anthony not only gave the marketing go-ahead, but also came up with a design concept to take the guitar to another level.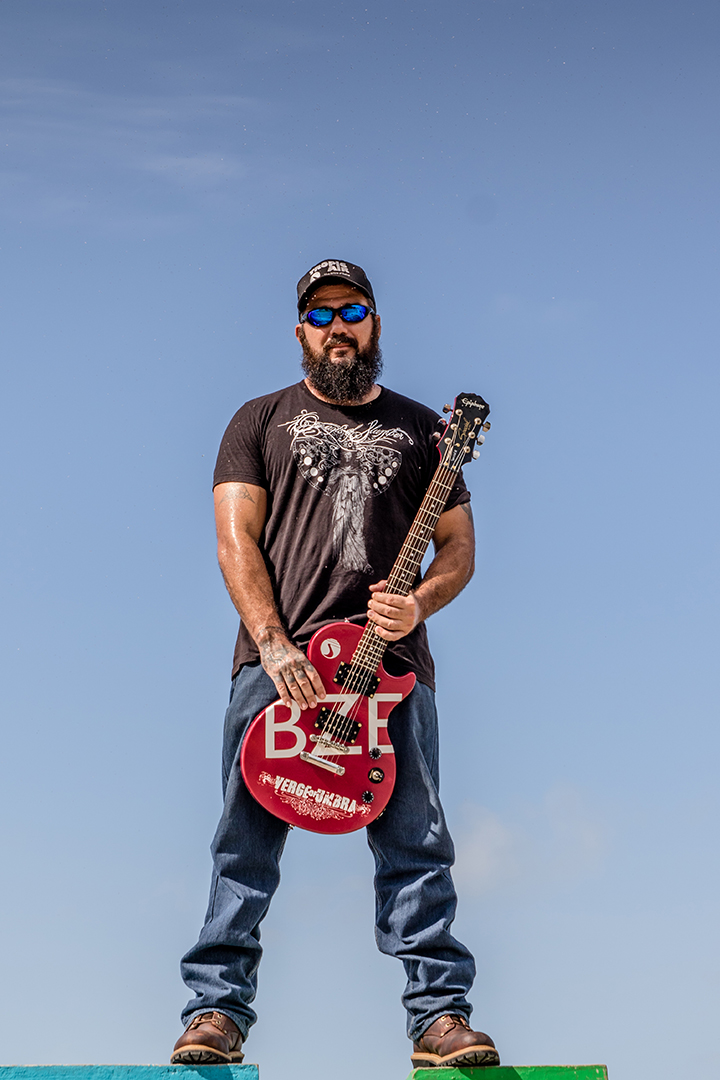 Jenko and the rest of Verge began to tune up the guitar, cleaning it up and in the meantime, doing a bit of marketing promos with some Tropic Air swag. The guitar got a beautiful paint job (Tropic Air color of course), and then Anthony took it to Slingshot Signs & Company to do some decal work, after which everyone waited. And waited…and waited some more.
Slingshot finally handed over the beauty, explaining that because it was the first time they'd worked on a guitar, there were some trial and errors. Three trials to be exact. But, a week before Verge of Umbra began their long journey to Germany, the final product was unveiled. "It was sooo beautiful," said JC. (To be honest, I pictured his eyes glistening with pride 😉 )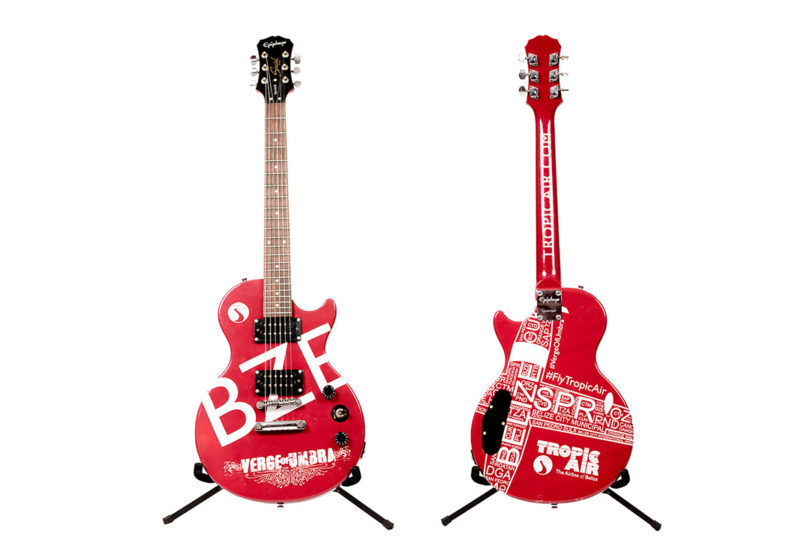 During the band's performance at Wacken, they will choose the right time to pick one lucky fan to gift it to. Thank you Tropic Air, for believing in Verge of Umbra, and for contributing to such an incredible experience while putting Belize on the map!
If you are in Belize, tune in at 5:50AM on Thursday, August 3rd to catch their performance. Follow Verge of Umbra on Facebook as they are updating their fans throughout their trip!
(All photos courtesy of JC Cuellar, Tropic Air Belize)