When people think of vacationing, more than likely, tasting and sampling a few of the local rums and liquors is considered top priority. Admit it, for the majority of you, when on vacation, it's about at least one massive hangover after an epic night of imbibing with friends, spouse or family! I know it's not just me…!!!
Well, one of the ways to immerse in the local rums of Belize is to take a fabulous tour of Travellers Liquors Limited's facilities. From the aging rooms where the famous 1 Barrel rum (and others) sit to age in oak barrels, to the museum where old equipment and photos are lined for viewing and learning, to the preparation area, to the tasting bar where 23 products are available for your tasting pleasure, and finally, the shop where you can buy your favorite(s), the tour gives you a fantastic look into the process of creating those delicious liquors that make such a great statement in your favorite beach drink!
A little bit of history would do well before you begin your taste tour: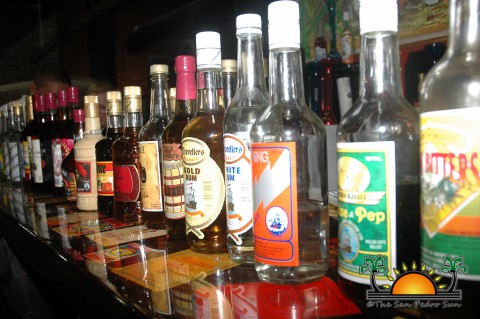 In 1953, Jaime Omario Perdomo Sr. opened a bar called "Travellers". It was considered a logical name since most of his clientele were either traveling into or out of Belize City. In those times, sugar was king in Belize, so those who had a plantation of sugar cane were doing quite well for themselves. It is believed that many also worked on their own rum recipes. Don Omario's bar initially sold imported liquors and beers, but since in those days it was the practice of local bars to make their own rum blends for exclusive sale, Don Omario didn't hesitate to follow tradition.
Travellers' rums grew in popularity and Don Omario found himself developing a recipe that is now the award winning One Barrel aged rum. Competition and growing pains aside, Perdomo Sr. entered a partnership that saw the building of the first distillery in Belmopan, Cayo District. Through growth and new energies, with his young sons bringing new ideas, Travellers was booming, and soon, the partnership was dissolved and Travellers was registered as a limited company that is now known as Travellers Liquors Limited.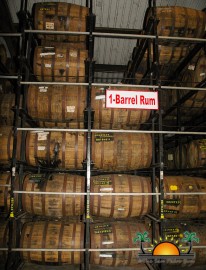 The distillery has been upgraded to enhance the quality of the spirits manufactured, and the aging and bottling plant infrastructure upgraded to meet strict export standards. Producing a variety of liquors numbering past 20, Travellers counts on Gifiti, Tropical Brandy, Blackberry and Cashew Wines, Nance, Rompope and of course, the ever so famous One Barrel – a spicy rum made from a recipe directly from the founder of the business.
The One Barrel rum is a runaway favorite, and according to Travellers, it is Belize's top-selling liquor. Created in 1964, it is a dark rum that was originally hand-crafted and aged by Don Omario. It sits in Kentucky Oak Barrels for one full year, bringing with it a medium body and smooth, softly sweet, spiced taste. It is this distinct flavor that has garnered One Barrel several international awards.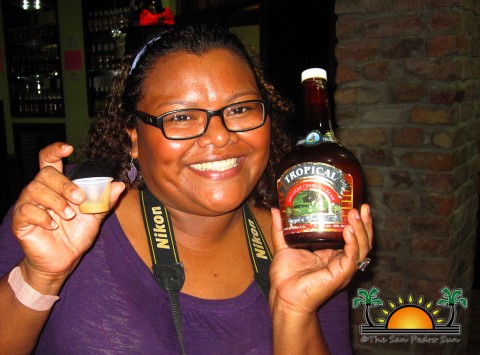 While everyone else enthusiastically enjoys their "Barrel and Coke", or sip it neat, on the rocks, or mixed with a few juices for that special concoction, I imbibe Travellers Gold rum instead. But this tour led me to something I had never tried before. After tasting it, I believe I shall be sipping and finding new ways to make it a permanent fixture in my life. I speak, of course, of the Craboo Cream.
I hear you. "Craboo?!"
Yes – craboo! That little fruit that you either hate or love. That little fruit that for the most part I can't stand, has found a way into my heart. It has been distilled and mixed and prepared into a delicious, decadent, SINFUL, creamy, unctuous goodness that blows my old favorite Irish Cream, out the bar. It is sweet, that is for sure. It has craboo flavor/scent, but it's not overpowering. After my first taste, I found myself in a most unladylike position: licking the shot cup and sneaking taste buddies' leftovers. I also immediately began wondering if it would be considered wrong to put a shot in my morning coffee (like, every day). I foresee it being used in desserts. A tres leches cake would benefit from a good ¼ to ½ cup of this cream. Top cakes with Craboo Whipped Cream, or drizzle your coconut ice cream with some of this sweet treat. Or drink it straight from the bottle with a straw, if you dare. Delicious. Mmmm…oh, sorry, got carried away for a moment there…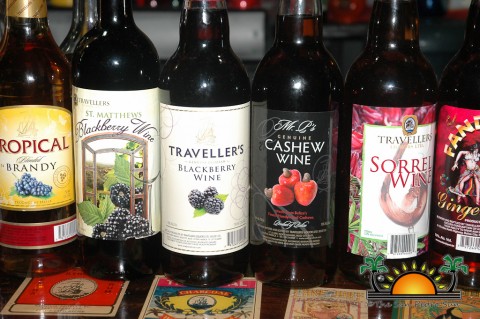 You too can enjoy the wonderful creations from Travellers, and if you don't have a chance to head to Belize City for a tour and taste test, you can enjoy it in San Pedro Town at their outlet on #23 Pescador Drive. You can swing by for a free tasting any time of the day, so you can try the One Barrel, the local wines and that delicious Craboo Cream for yourself. Once you decide on a favorite, you can also pick up a bottle or two to take back home with you so your vacation memories can be that much sweeter as you sip a cocktail or two and reminisce.
The San Pedro Town outlet is open from 11am to 2pm and from 3pm to 8pm Monday to Saturday. On Saturdays, you're in for a real treat from 4:30pm to about 7:30pm, when you can enjoy the barrel bar (made from an old barrel and set up for a mixologist's dream). Ask for a favorite drink, or try one of their special cocktails! You can also create your own mix with their delicious offerings. I highly recommend a Blackberry Wine Spritzer: Blackberry Wine, Sprite and a splash of soda on lots of ice – bubbly, crisp and refreshing! Call 226-4690 or Manager Luis Ayala at 626-7518 for wholesale and retail inquiries.
To book the Heritage Center Tour in Belize City, call 223-2855 or email [email protected]. The distillery is located 2 ½ miles on the Philip Goldson Highway, and is open from 10am to 5pm Mondays – Fridays and 10am to 4pm on Saturdays.