Submitted by: National Institute of Culture and History (NICH)
Born in Corozal Town in 1980, an only child, Joanna enjoyed the attention and care of her mother and grandparents. From very early in her life, Joanna showed interest in the expressive arts. During her years at primary school, she was very much involved in drama and dance presentations. She met an outstanding educator by the name of Mr. Sotero Cruz who became a mentor and an inspiring force behind Joanna's artistic and academic abilities.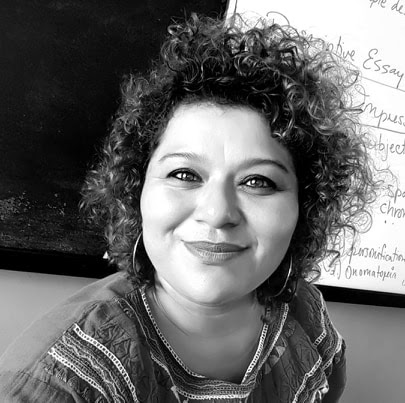 Enrolled at Corozal Community College, Joanna continued being involved in different art-related activities. During that time she was a member of a delegation of artists who participated in artistic exchanges between Corozal Town and neighbouring Chetumal. All these activities, unknown to Joanna, were shaping her personality and character to become the person she now is, an art lover and a community-oriented individual.
In 1999 Joanna graduated from the Corozal Junior College with an Associate Degree of Art in Literature, Biology, and Spanish. During that time, she also began to discover the beauty and passion of poetry, drama, and literature. While at CJC, she was exposed to two great educators, Mrs. Debbie Jorgenson and Mr. Javier Castillo, who exposed her to structure, the intricacies of literature, and the passion and love for poetry. Joanna furthered her education at the University of Belize in Belize City. There, she obtained a Bachelor of Arts in English.
In 2001, Joanna became an educator at Belmopan Comprehensive School for one year and in 2002 she returned to the Corozal District as an educator at Escuela Secundaria Tecnica Mexico teaching English and Literature. There, Joanna worked to expose her students for the first time to the beauty of drama and poetry, in order to create ideas, to inspire them, and to open their minds to something new and beautiful. From 2004 to 2011 Joanna worked at her alma mater, Corozal Community College, as an English, Literature, and Spanish teacher.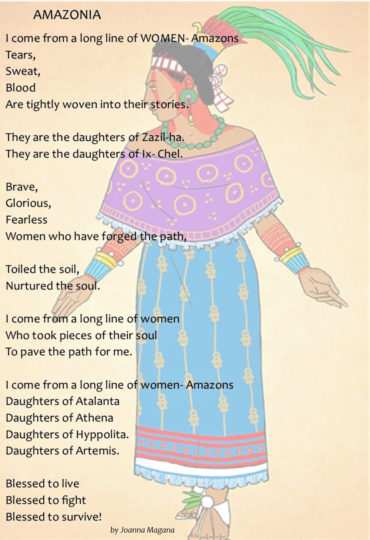 During her seven years at CCC, Joanna had been very instrumental in the development of the arts such as poetry, drama, music, and dance. She championed the formation of a dance program at the school which became a trademark of excellence for CCC. She was also a very active member and co-founder of the CCC Marching Band which has become national champions of Bandfest many times over. During this phase in her life she met dance instructor/choreographer Mrs. Vilma Ugarte, Joanna worked alongside Mrs. Ugarte to achieve the above-mentioned successes for CCC. Since 2011 Joanna has been the English and Spanish educator at Corozal Junior College.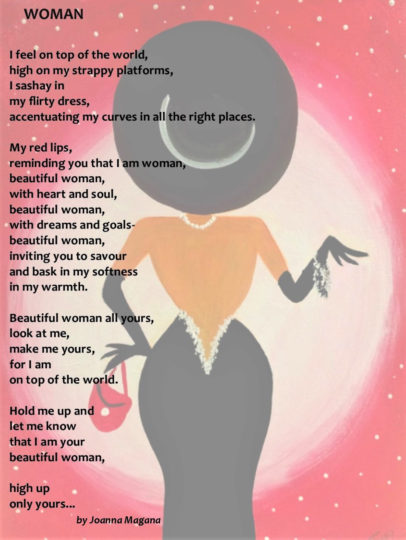 "Art has always been a part of my life, but after many heartbreaks, I opted to keep my distance from anything and everything that had to do with art; however, it found its way back to me. My past students brought it back to me. In the last year, I have been working with Victor Casanova and his dance company, Ultimate Sapphire Dance Company. This new project gave me the opportunity to travel to Nigeria, on a once in a lifetime experience. Collaborating with Victor, gave me the opportunity to return to an art form that revitalizes me. Adding to my passion for art, I have to make mention of the people who have made it possible for me to grow and learn, family, and friends. In the last 2 years and a half, I have had so much love in my soul that it has taken over everything around me. My love has taught me to love me and be me. It has been an amazing year even as we have faced COVID- 19. I pray that we all make the most of these days that are heading our way."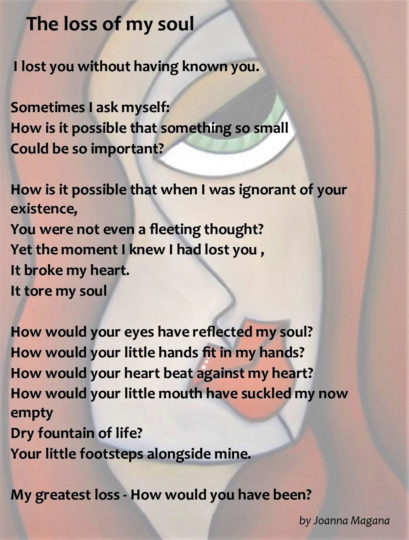 To contact Joanna Magana
Click Here to visit her Facebook Page.