A casual Saturday night calls for some good food and good company. Got the good company part covered? Perfect! Then head over to Sandbar for the good food part. Seriously, located right on the beach in front of the Wet Willy' dock this hostel has a kitchen that's serves up great eats, and I only just found out!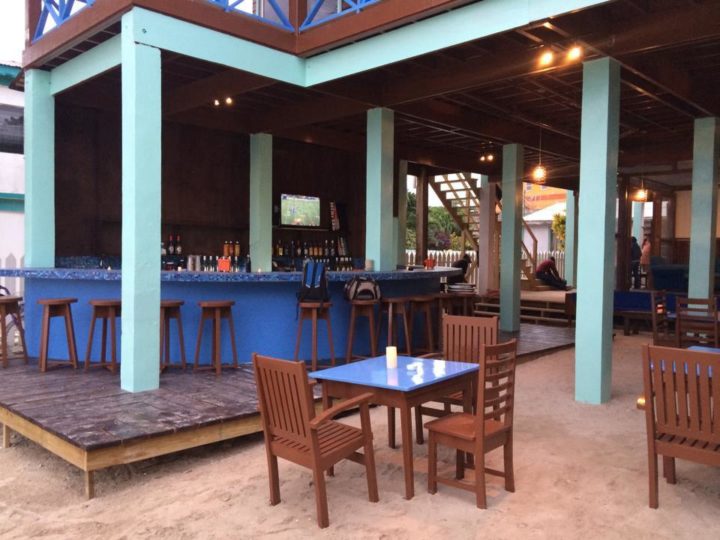 I headed there with a couple friends in search of good food, you know- the kind that wouldn't break our pockets. With a few patrons seated around the bar and a couple guests relaxed on the lounge chairs making the most of the free wi-fi, we grabbed a seat at a table and ordered up a couple drinks, the Sampler Platter, and a meat lovers pizza.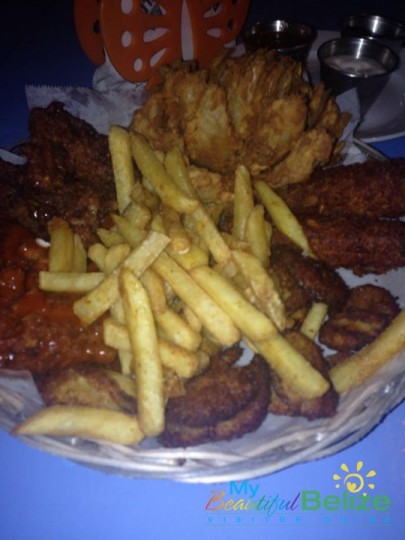 The Sampler Platter was huge, and came with fried pickles, French fries, buffalo wings, boneless wings, fried mozzarella sticks and fried onion (yea, I said fried onion). And this baby was huge, we made our way through it slowly saving enough room for the pizza we'd heard so much about and were dying to try!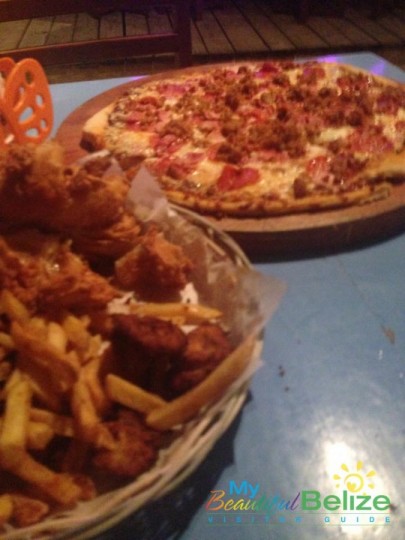 The pizza was great and when compared to some of the others I've tried on the island I'deven dare to call it one of the best! The food was more than enough for the three of us at the end of the night the bill was under a $100BZ- this is most definitely a score in my book!
So, if ever in the area and in the mood for good pizza, or fried pickles (which I love, and is not the easiest thing to find on the island) check out the sand bar… No need to dress up.