The San Pedro House of Culture (SPHC) along with the Charikanari Garifuna Dance Group held the first ever Garifuna Jankunu Festival in San Pedro Town. The newest festival on the island took place at the Central Park shortly after 7PM on Saturday, December 23rd, with dozens of spectators gathered to witness the cultural event. Members of the local Garifuna community delighted with their well-crafted Jankunu performances, as well as other cultural dances.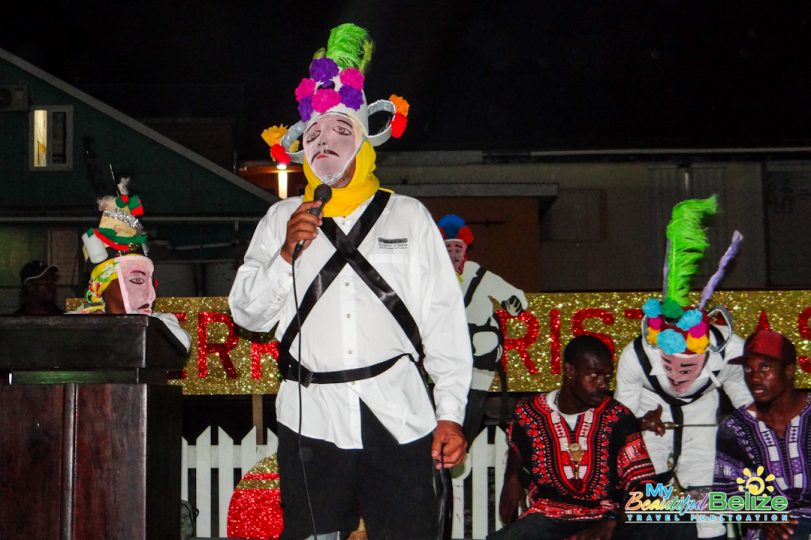 The Jankunu dance consists of masked and costumed dancers parading the streets or performing in public areas in different towns and Garinagu villages across Belize. The cultural tradition is very common during the Christmas holidays, when performers roam from house to house accompanied by the beats of traditional drummers using two types of drums, the Primero (tenor drum) and Segundo (bass drum).The presentations are also a way of raising funds as the revelers receive donations for their performances.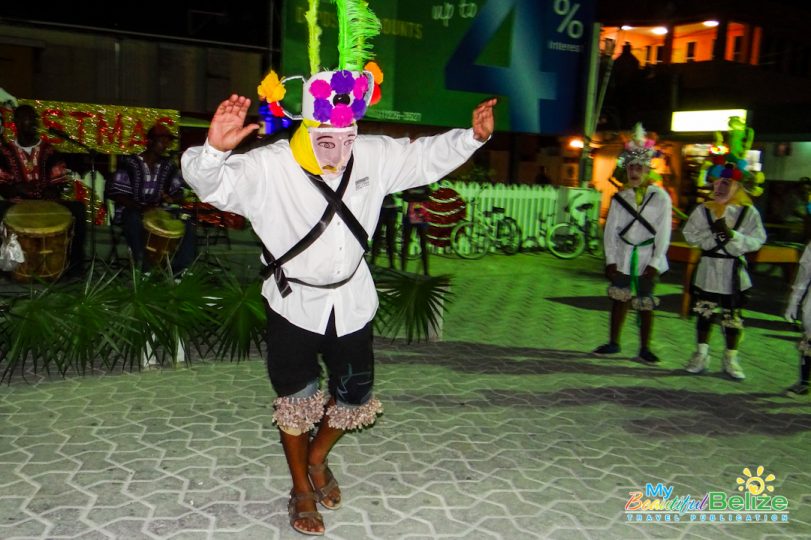 At the opening of the event on Saturday, Guillermo 'Mito' Paz from the House of Culture explained some of the historical patterns of the dances. The traditional dance originates from the days of slavery, when slaves would get Sundays off. On that day, they would practice some aspects of their African cultural roots. Julia Martinez of the Charikanari Group elaborated on the dancers' costumes.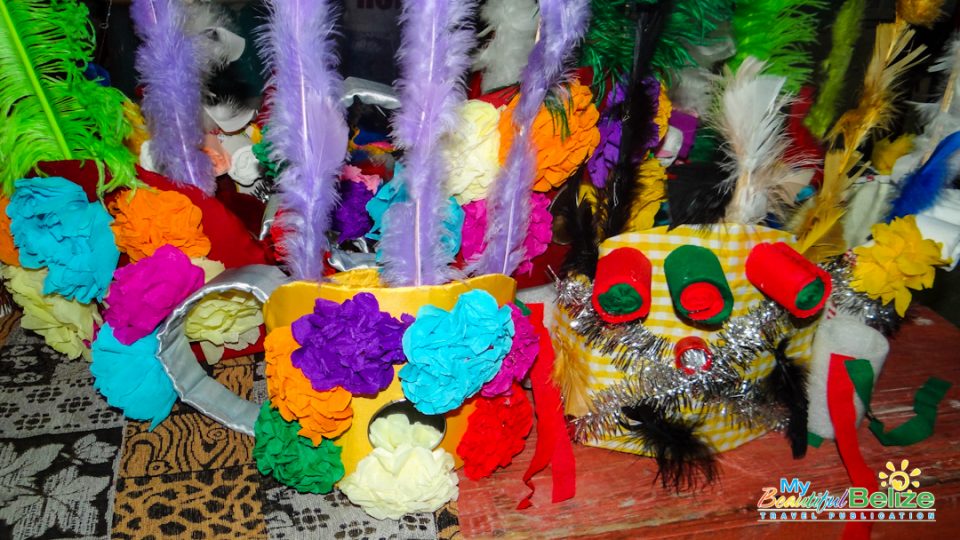 The costume is believed to have originated when the Garinagu men cleverly deceived British invaders on the island of St. Vincent where the Garinagu were living. It is believed that the British troops were caught off-guard after believing that the men in costume were actually women. The masks represent the British slave masters, while the black cross ribbons are thought to be reminiscent of the cross gun belts of British military uniforms.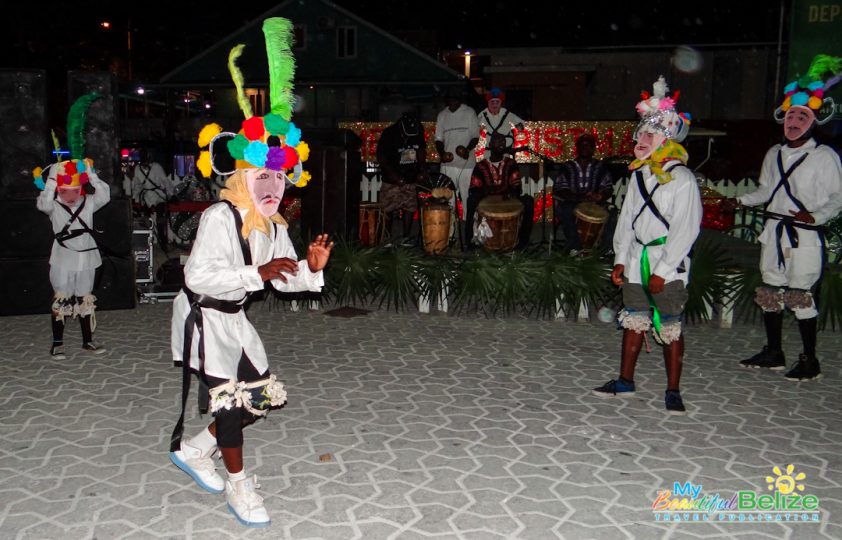 The shells attached to the knees shake and rattle to accent the call and beat of the Primero and Segundo drums, while the headdress is mainly made of cardboard, and is adorned with colored paper, ribbons, mirrors, feathers and decorated shells. The dancers' heads are then wrapped in colorful fabric, their faces covered with the white or pink painted masks, which is believed to be a way to mock the British slave masters.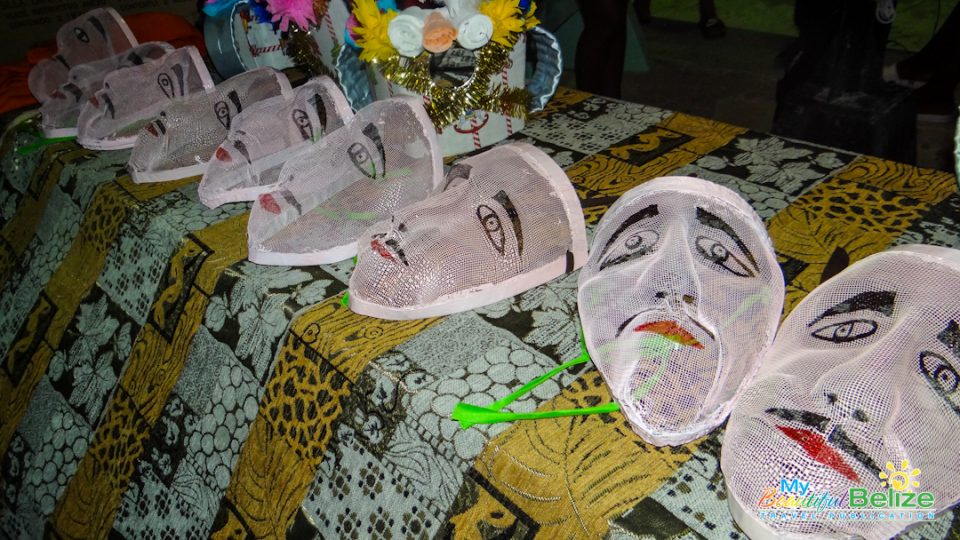 The many dancers that participated at this year's first festival were guided by a parade master. Each dancer danced enthusiastically to the beat of the drums, much to the delight of onlookers.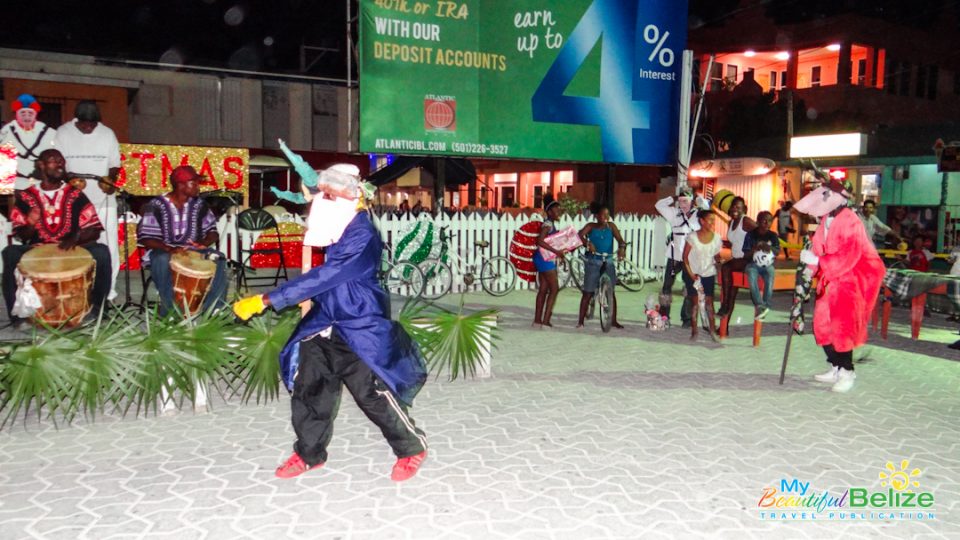 During the intermission, the Charikanari dancers performed the 'Two Foot Cow,' another Garifuna dance that taunts anyone that teases them.
With the event deemed a success, organizers are looking forward to hosting another in 2018, with hopefully more traditional dances and dancers to add to the vibrant cultural display.