Looking for the perfect place to grab that delicious breakfast, brunch or lunch? Have you tried Melt Café? No? Well, what are you waiting for?! Dennis, Janelle and I arrived there a little after noon, the perfect time for lunch but also, really not even too late for breakfast! After all, when you're on the #1 Island in the World (just ask Trip Advisor 2014) you're definitely on "island time!"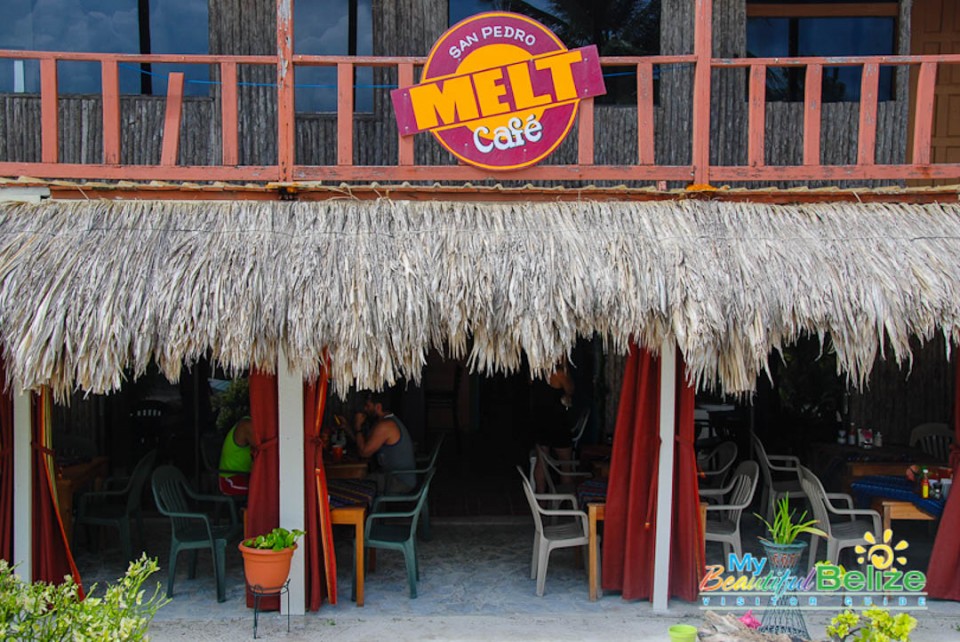 Melt is located in the grounds of Exotic Caye Resort. When we walked through the door the warm smiles from the friendly staff greeted us. We had a choice of seating from beach to patio and indoor, we opted for indoor seating, with enough space for our equipment and the privacy for conversation (this space is available for private group seating, meetings and conferences).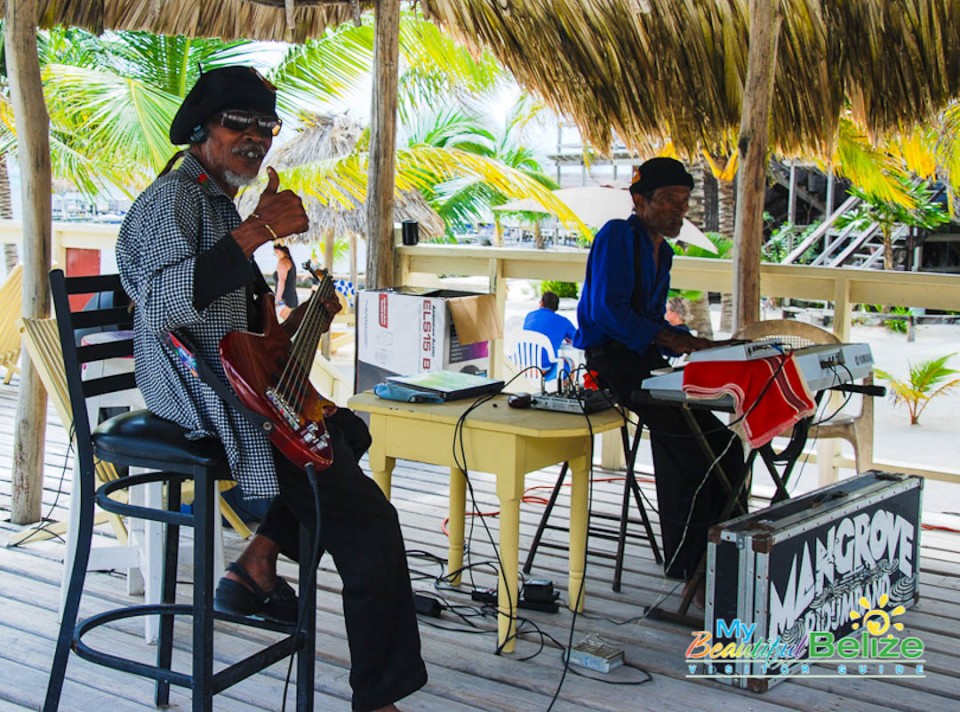 Most days out of the week you can enjoy the live band playing smoothing reggae beats in the patio. Owners Mark and Michelle stopped by to greet us, even taking our orders while talking a bit about their signature dishes.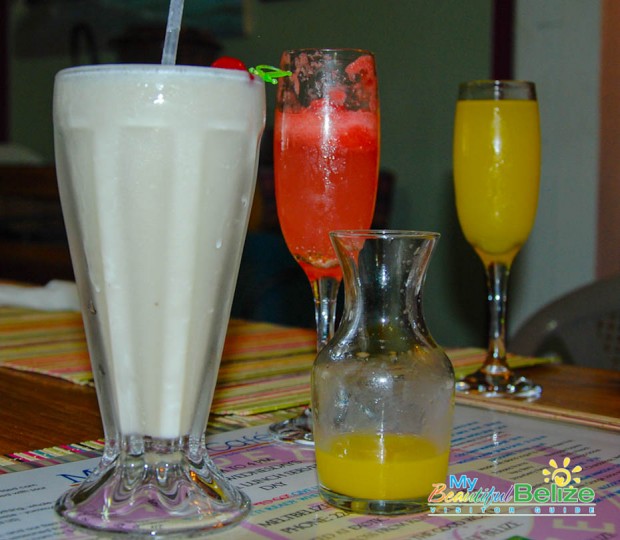 On the menu for us that day was Guacamole, Shrimp Ceviche, Huevos Rancheros, the Jerk Chicken Melt and a Club Sandwich. Each so very different, yet all so good. But first let there be drinks! I opted for a banana smoothie, while Dennis and Janelle chose to start the fun early with a Melt favorite: mimosas! They offer the classic orange and champagne, and even a not-so-usual, but very yummy watermelon and champagne! Cheers indeed!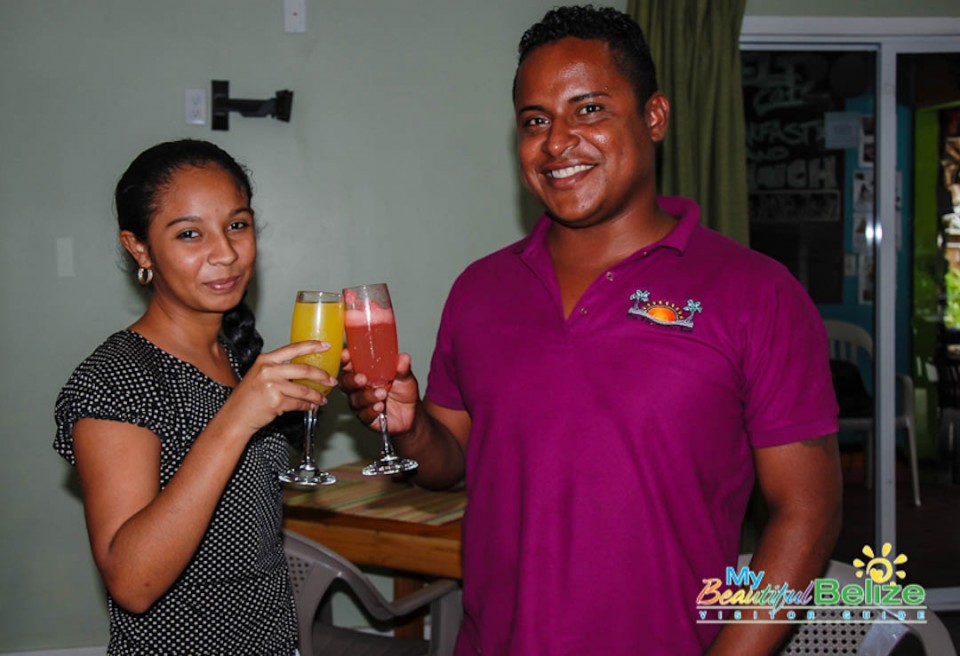 When the Guacamole and Ceviche got to our table, we dug right in. We enjoyed the excellent mix of fresh ingredients: juicy diced tomatoes and onions mixed with creamy avocado, then perfectly seasoned to make that perfect dip.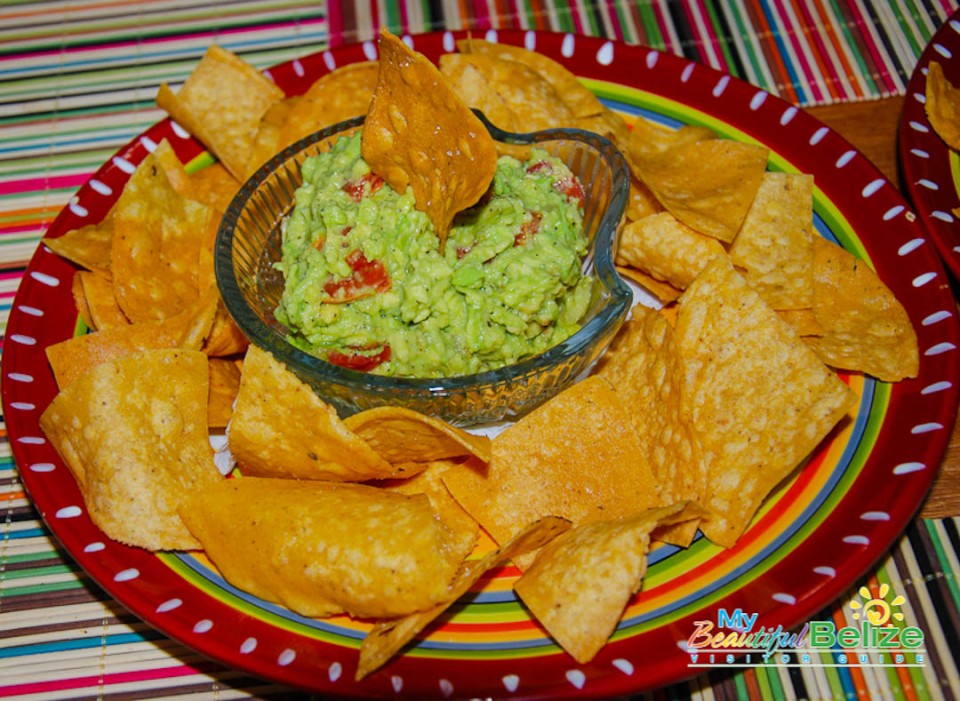 The ceviche was loaded with sweet shrimp and an array of veggies such as tomatoes, onions, carrots, and cucumbers. A final flourish of cilantro and the perfect touch of lime juice, salt and habanero.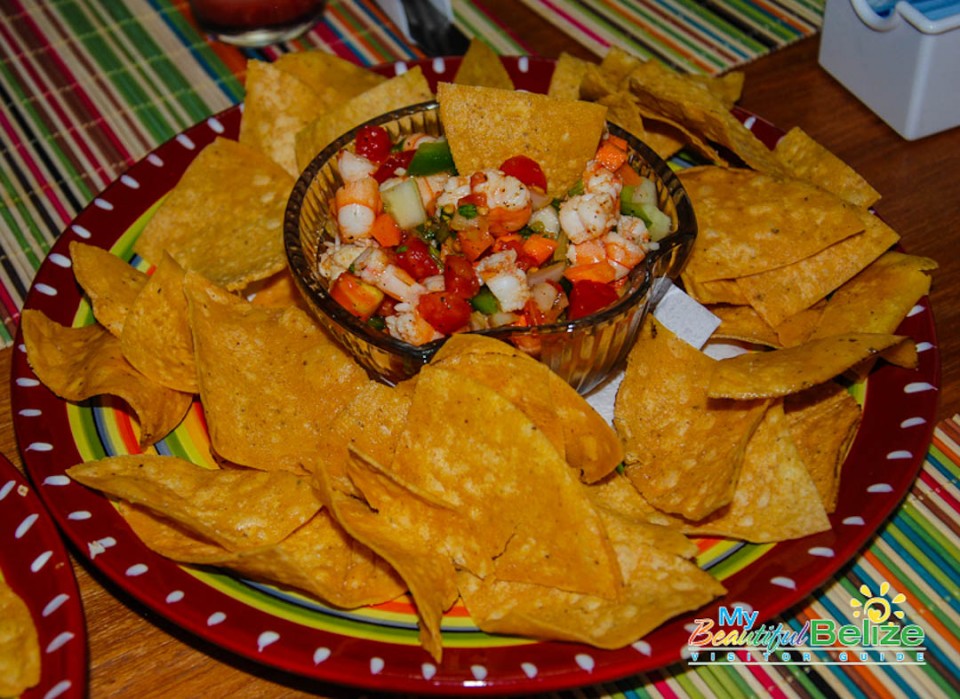 Both dishes were served with freshly made golden crispy corn tortilla chips fried, and for a few moments it was all about the crunch! mmm…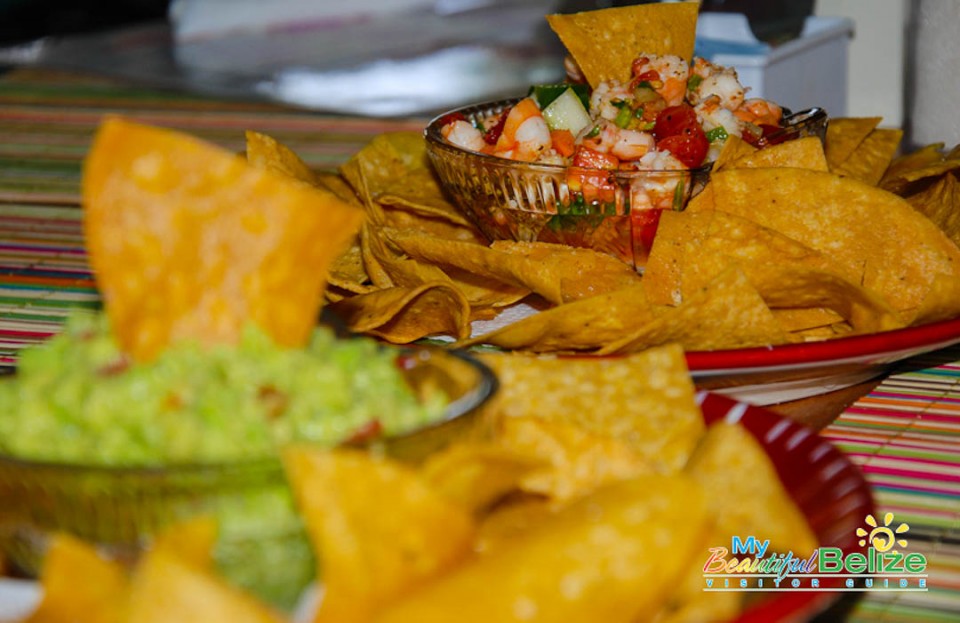 With taste buds well satisfied, it was time for the main dishes! Our server, Rosita brought out the Huevos Rancheros. Melt's version of the classic breakfast dish has been elevated ten-fold! Two fried corn tortillas topped with homemade stew black beans, fresh pico de gallo, sour cream, jalapenos and two perfectly cooked sunny-side-up eggs- YUM!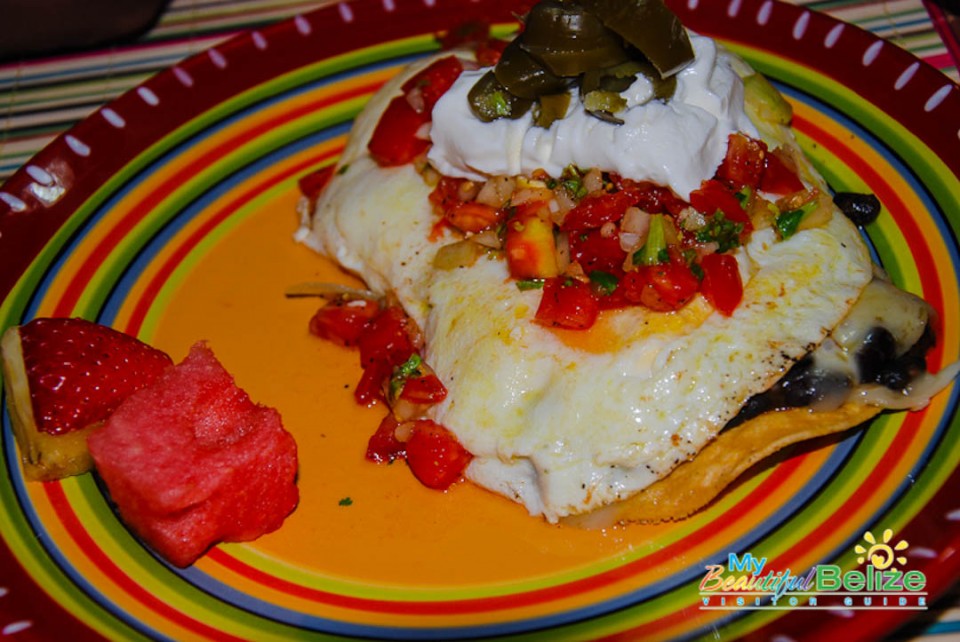 Up next was a house special, and a crowd favorite: the Jerk Chicken Melt. Ohhh-my-goodnesss, it is soooo good! The perfect combination of shredded chicken breast tossed in their homemade jerk sauce and loads of melted cheese between two slices of buttery toasted white bread. Simply heavenly, and we could not get enough!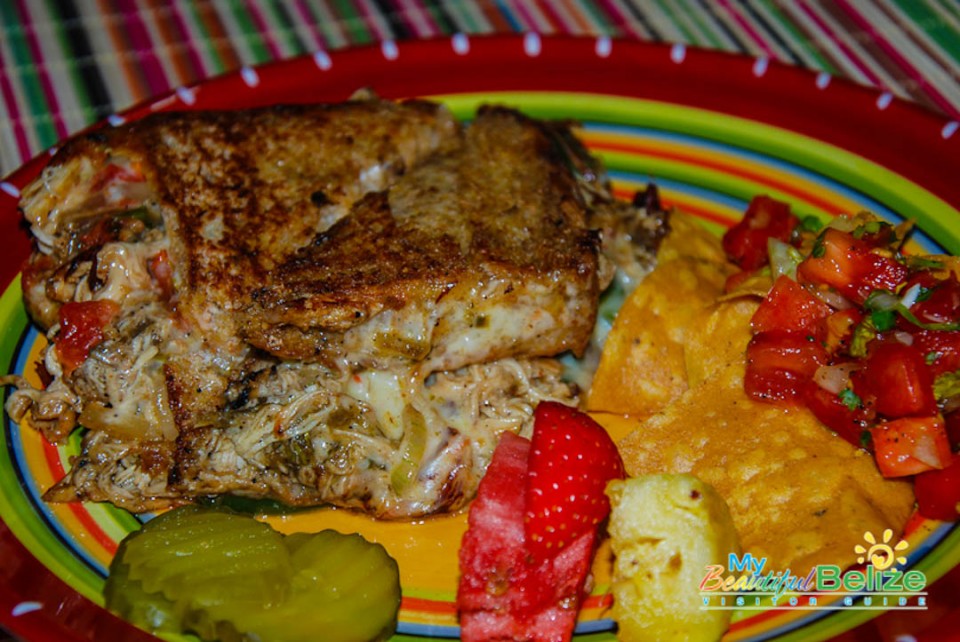 The last item to be shared around the table was the Melt Club Sandwich. And with a great track record with the dishes before, we were sure Melt would impress us with this classic. And without fault, they did! The layers sliced of bacon, ham, lettuce, tomatoes, and pickles on whole wheat bread melded perfectly with a little tangy mayo.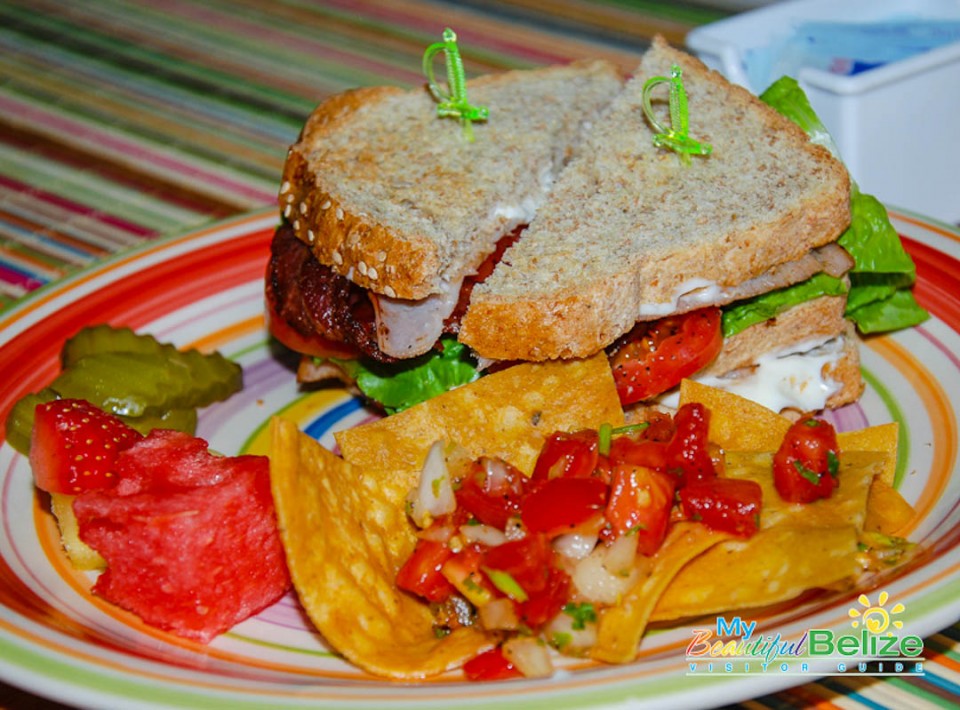 All dishes came with a side of fresh tortilla chips and pico de gallo, along with fresh fruit, and by the time the 3 of us were done, we just needed a hammock for a big ole nap!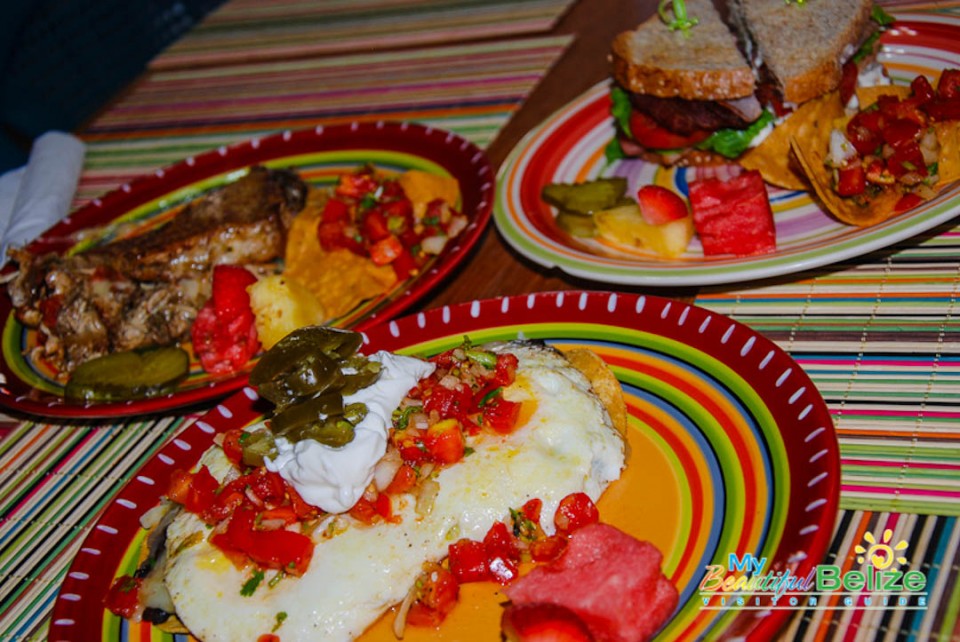 Such delicious food, and we barely scraped the list! There's something to suit everyone's appetite at the Melt Café, whether a meat lover, vegetarian or vegan – Mark and Michelle will definitely hook you up!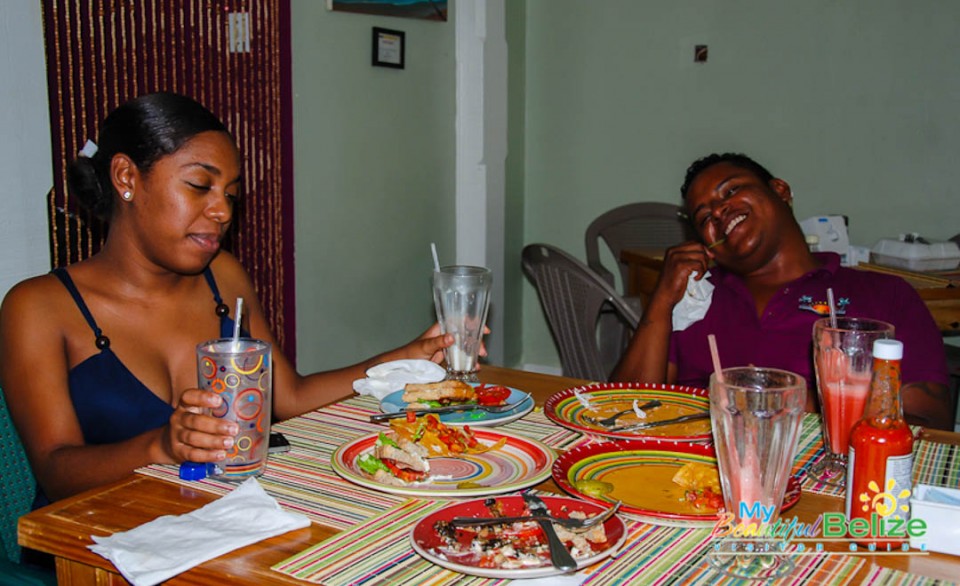 Melt serves breakfast and lunch all day from 7am-4PM. Closed Wednesdays. For reservations or take-out call 226-6358.