Across the globe, there are non-profit organizations that are dedicated to conservation. Powered by selfless individuals who are dedicated to the cause nearest and dearest to their hearts, there are shining stars within the constellation of people who work hard to make a difference in this troubled world. Be it the preservation of endangered flora and fauna, to keeping native languages, cultures, music and the arts alive, each person is an essential cog in the wheel of conservation. Belize is blessed with many such organizations, and although it takes a collective group to accomplish the many challenges before them, often there are those who inspire others to share the same commitment. In this monthly series, we spotlight one of these outstanding individuals.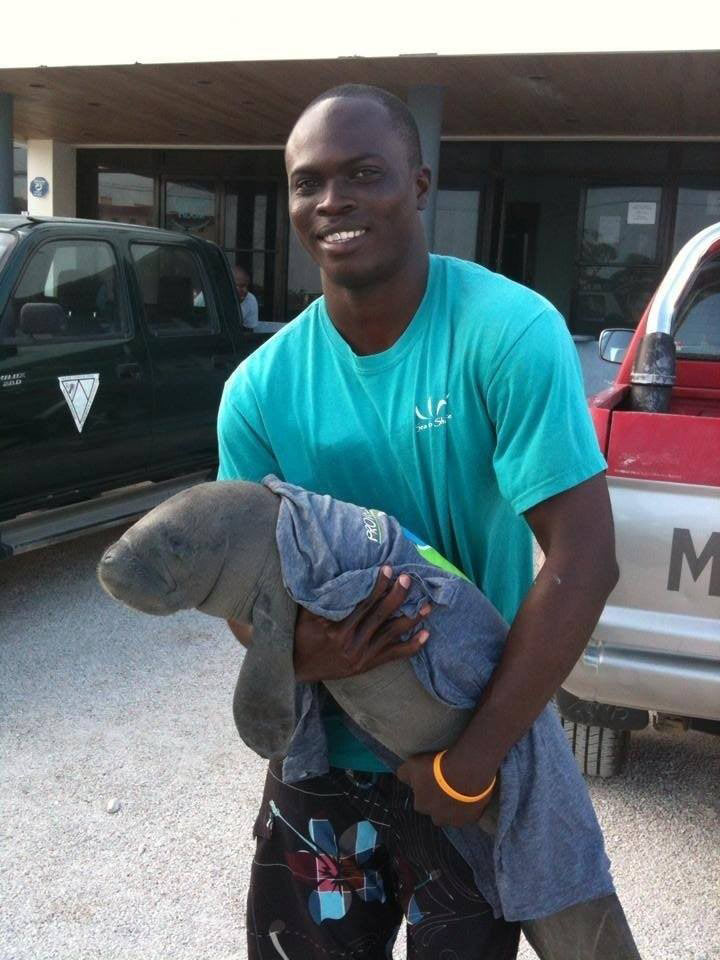 Jamal Galves grew up in Gales Point, a fishing and farming village on a peninsula in the Southern Lagoon area of the Belize District. Located within a huge estuary system of rivers, creeks, and channels, the region is prime habitat for the Antillean manatee, an endangered subspecies of manatee found in the Caribbean Sea. Jamal was too young to remember the first time he saw a manatee, a common sight along the still waters of the lagoon, but he will never forget the day in 1998, when fascinated by the fancy research boat he admired from afar, he walked to the dock and asked Dr. James "Buddy" Powell (now his boss) to take him out with them on the Sea to Shore Alliance research boat to study manatees. "I had no experience, no training and little knowledge of manatees. But what I had was a willing heart, determination and a body fueled with care. He [Dr. Powell] saw that in me, and at 11 years old and barely 4 feet tall, he took a chance on a kid he didn't even know," recalls Jamal.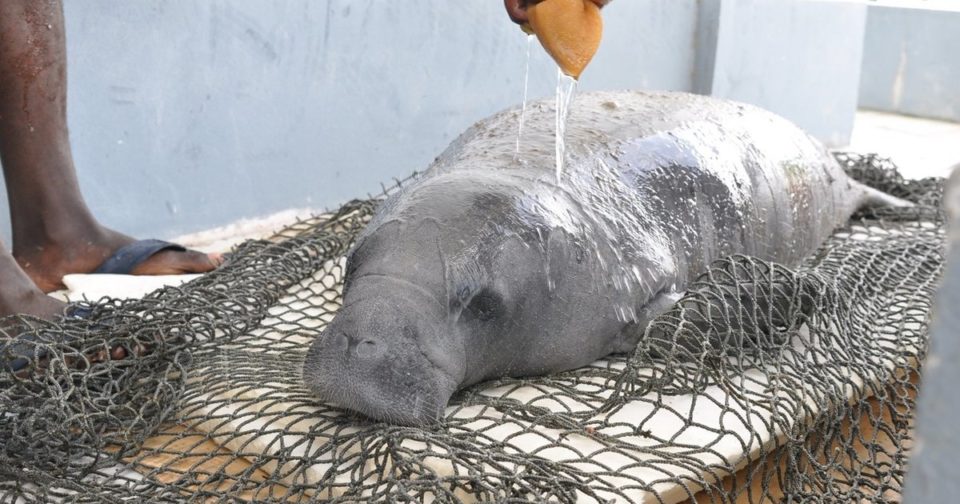 Over the years Jamal volunteered every opportunity he had to work with Dr. Powell and United States Geological Survey scientist Robert Bonde. He was immediately hooked, and while his classmates were busy doing the usual kid thing, Jamal spent his weekends and holidays working with the renowned scientists while they monitored and fed two manatees that were in their final stages of rehabilitation. It wasn't long before Jamal was a citizen-scientist, helping to track the manatees after their release and learning how to take the necessary health assessments of the animals.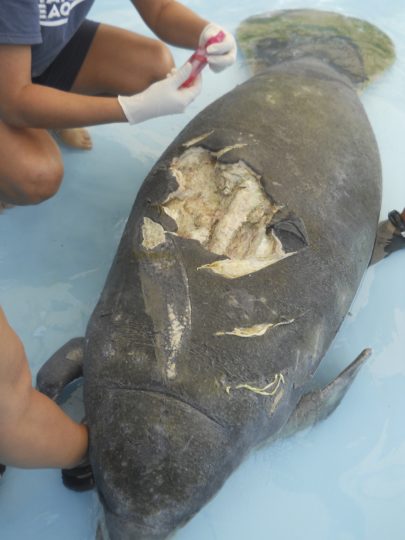 After finishing high school, Jamal continued to volunteer with Sea to Shore Alliance, working closely with biologist Nicole Auil Gomez. Eventually, he was offered a full-time position as Program Coordinator for the Belize Manatee Project, continuing his dream of protecting wildlife. Jamal's responsibilities include addressing and responding to any manatee-related incidents in the entire country of Belize; capturing, tagging, and tracking manatees; collecting data; release and monitoring of rehabilitated manatees in the wild; and educational outreach and awareness.
In 2005 Nicole Auil Gomez's research concluded that there were approximately 1,000 Antillean manatees left in Belize. Once traditionally hunted by indigenous people, their numbers are now declining primarily due to boat strikes that cause death or injury when captains disregard the no-wake zones in manatee habitats. Habitat degradation, entanglement in fishing gear and poaching also contributes to their dwindling numbers.
In 2014, Jamal's dedication and passion were rewarded with the prestigious Ocean Hero Award by Oceana Belize, and the same year was also recognized by the government of Belize with a meritorious award for his contribution to conserving the manatees of Belize. For Jamal, his greatest honor is helping these animals. "What rewards me the most is that these animals aren't deaf or mute, they just speak differently…to humans, they are considered to be deaf or mute, simply because they are not like us. However, when you look into the eyes of an orphaned calf after two nights lost and alone or an adult after being hit by a boat and barely alive I see in their eyes four words unspoken, 'I'm grateful for you'. This is what convinces me that I am making a difference! Those that are deaf and mute speak such a beautiful language, but we must listen and care to hear them," Jamal commented.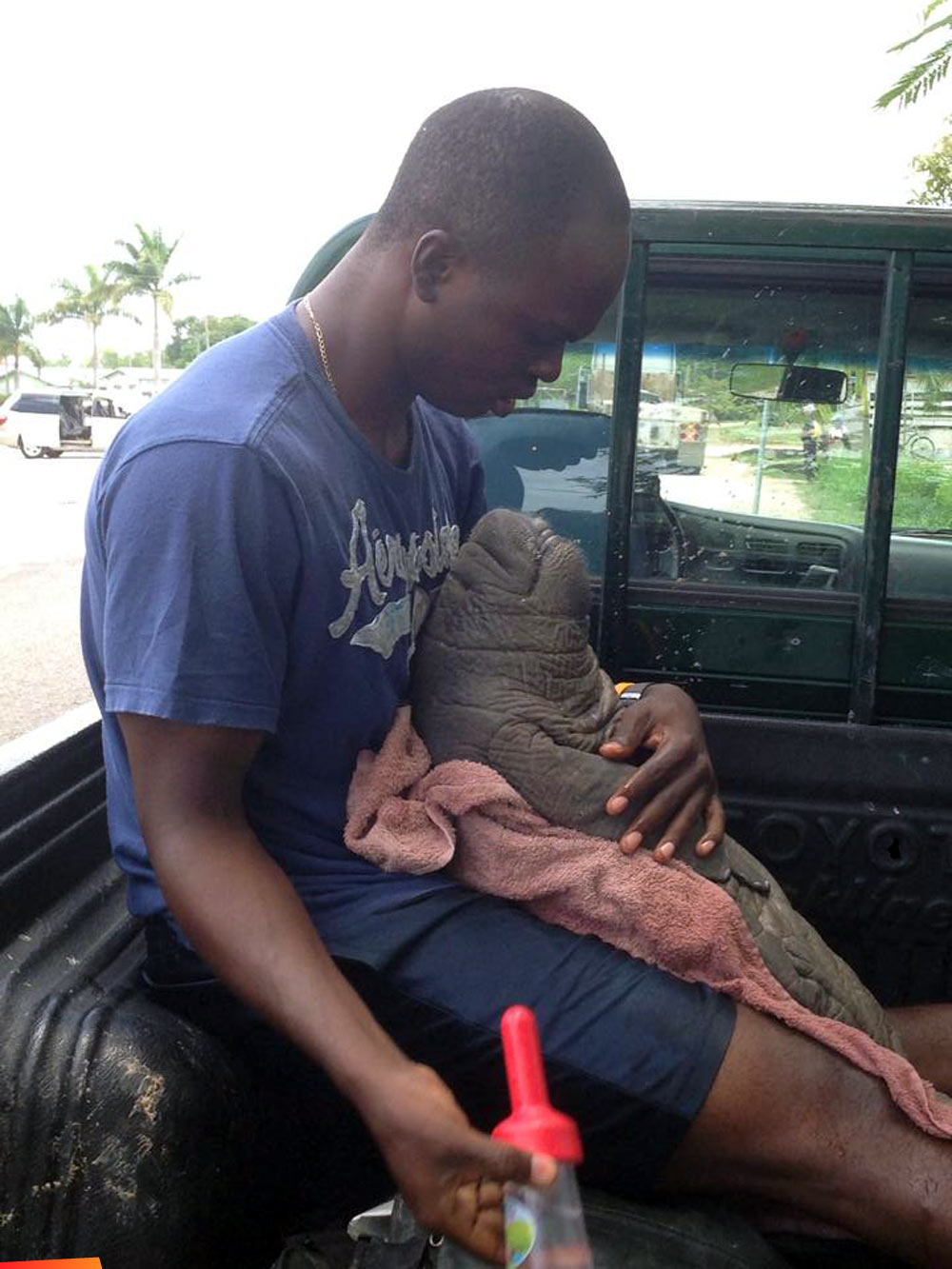 According to Sea to Shore Alliance there were 40 manatee strandings in 2017. This includes dead, alive or rescued, with most sustaining fatal or life threatening injuries from boat collisions. Jamal, now aptly known as the 'Manatee Man', is often the first-responder to these heartbreaking incidents. "What frustrates me the most is the folks that make a living off our environment and our wildlife yet they don't seem to appreciate it and are the ones causing the biggest impact. I can't understand how can we hear of a species being endangered and dying and not find within ourselves the care to do our part," reflects a thoughtful Jamal. "If I could have one prayer answered it would be that care is instilled in all humans. If that is possible, the world will be a better place. First, we need to care for each other for us to be able to care for other species and the environment. Today I have grown up to be an OK guy with a heart for the things that can't help, defend or speak for themselves. You're never too old or young to be inspired or to inspire others, and most definitely never too old or young to care…what we do with it is determined by us."
Jamal lives in centrally located Belmopan where he is able to respond to manatee incidences countrywide. Always the animal lover, he lives with his beloved dog Sony and his girlfriend Oceana environment-defender and their greatest volunteer, Celeshia Guy. For more information about efforts to protect manatees in Belize please visit Sea to Shore Alliance's website at http://sea2shore.org/
Photos courtesy dodo.com and Sea to Shore Alliance