I take the last sips of my Mambo Honeymoon cocktail, a refreshing sea breeze blowing in my face as I curl up on the beachside lounger. It's been a while since I've been this relaxed – Matachica Resort and Spa was clearly the perfect getaway for a holiday lunch.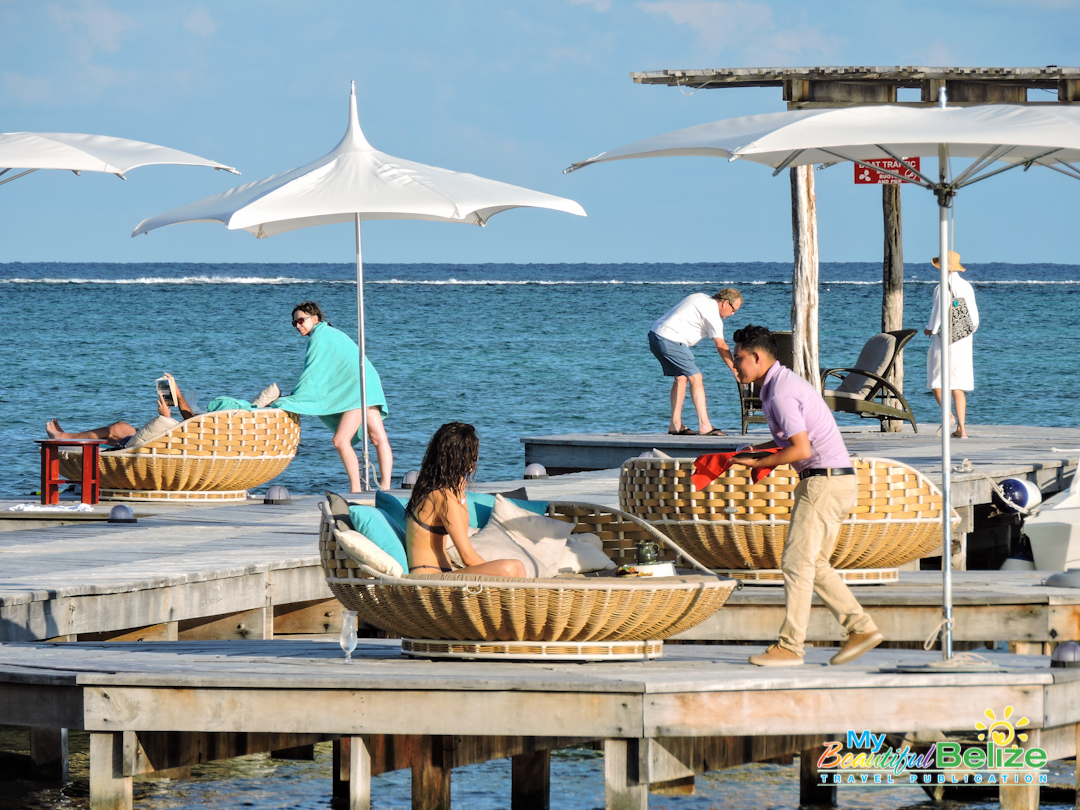 The luxury resort was recently named in the Top 10 resorts for Central America in the 2017 Conde Nast Traveler's Choice Awards. They annually land on travel lists, clearly due to their fabulous service and enchanting location. If you were to choose a romantic dinner location, Mambo Restaurant would absolutely fit the bill. Being quite the contrary Mary that I am, I opted for lunch instead, and dragged the boss lady along with me (she hardly put up a fight). I wanted to see the restaurant in the light of day…I wanted to indulge in a delicious lunch, and possibly segue into cocktails for an afternoon of fun. I wanted to live it up a little – do the things we say we'll do but never get around to. With a more-than-willing partner in crime, we make our way five miles north, winding along until we hit their parking lot and walk over to the beachside restaurant.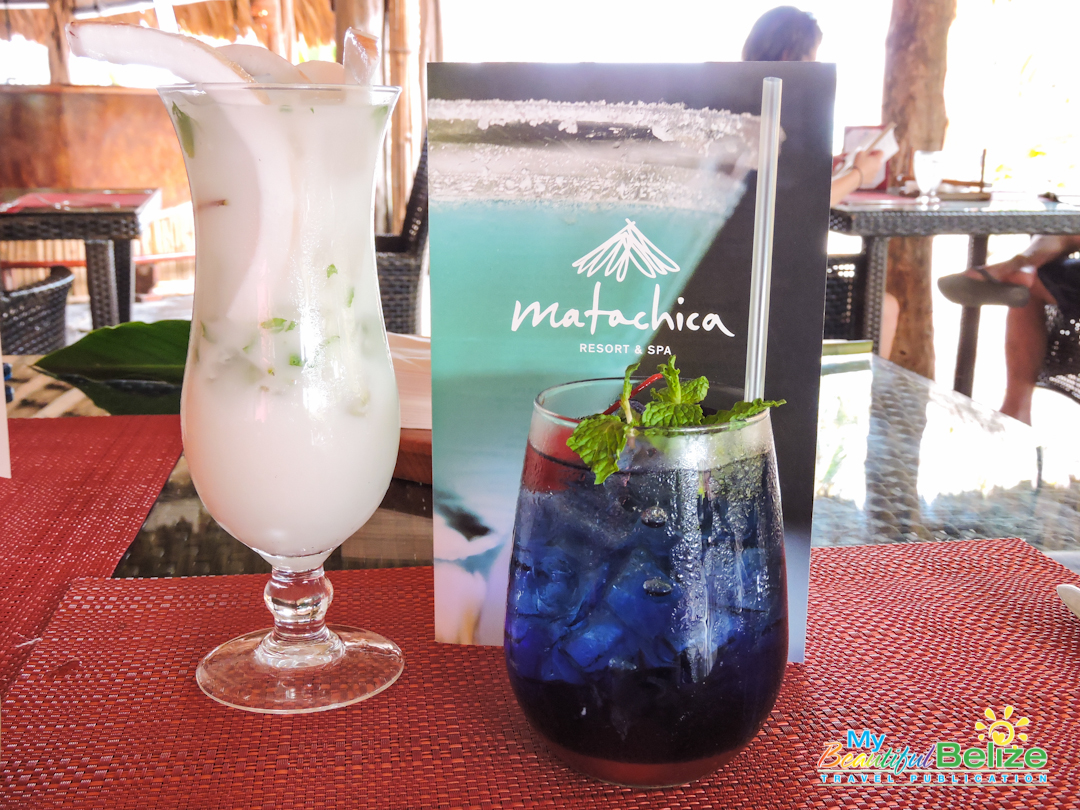 Of course, cocktails lead the way, and it's a Mambo Honeymoon for me and a Coconut Mojito for T. One clearly needs some liquid inspiration to decide which of the delicious items on the menu will land on our table. I immediately notice the Lobster BLT, my curiosity piqued as to how much more delicious a sandwich could be. Of course Mambo would add lobster to that classic – and of course I wanted to try it! Tamara goes for the jerk chicken salad, earning some side-eye from me. (A salad? Really?)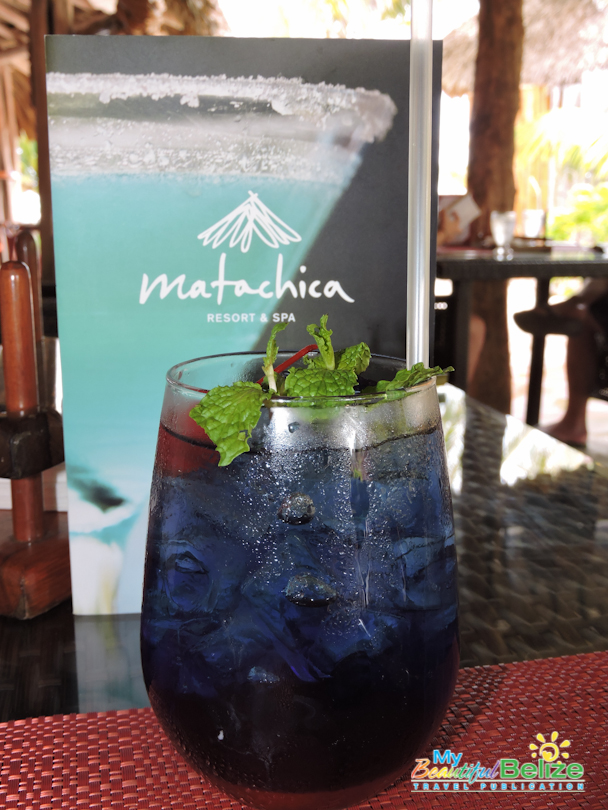 With a potent mixture of tequila and coconut amongst other liqueurs, my blue-and-red-layered Mambo Honeymoon arrives, ready for consumption. As the layers blend, the drink turns into a gorgeous purple hue. Tamara's coconut mojito steals the show shortly after, with its creamy white consistency and slices of coconut garnishing the top. Let it be known, even the cocktails are beautiful, and as to their taste – divine! I'm not a fan of fussy or overly sweet drinks, and both of these earn a 10/10 rating from me: refreshing, light, excellent liquor to mixer ratio, and tasting like a second (or third…or…)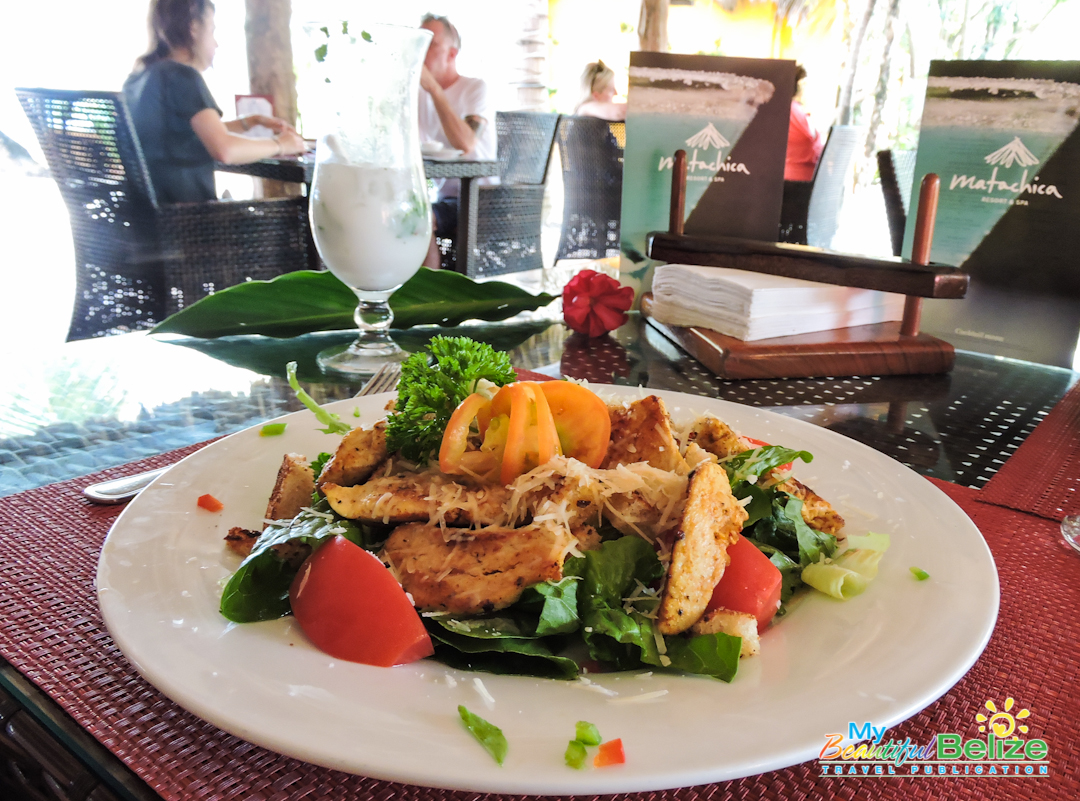 We have a grand time sipping and people watching, then getting distracted by an adorable yellow-throated bird that flits around the open air courtyard where we're seated. It's an adult-only resort, so the ambiance is one of tranquility, several couples just doing their utmost to soak up the sun's rays, enjoying Matachica's excellent personalized service. Even just as lunch guests, we get the same attention, our waiter beaming as he sets down our lunch. I'm immediately drawn to the lobster BLT, which the chef has artfully designed, complete with lobster tail garnish. Tamara's plate is loaded – now that is a salad, and I take back the side-eye.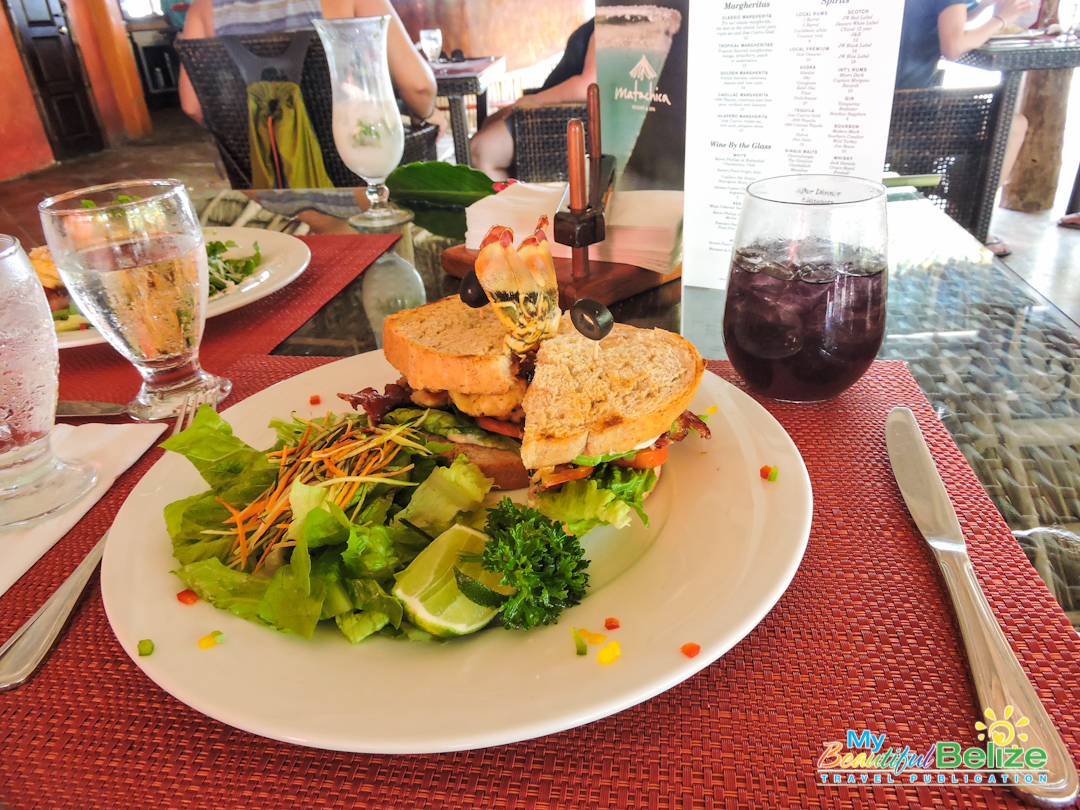 Each bite of my sandwich reinforces the idea that I made the right choice. As much as I love the tasty crustacean, I hardly ever have it, and certainly would have never thought to add it to a sandwich. But then again, I'm not a chef, and clearly, there's a reason why. The chunks of sweet succulent seafood blend perfectly with the crisp, salty bacon and creamy dressing – each bite decadent. Washed down with the last sips of a Mambo Honeymoon, followed by a coconut mojito, and even a slice of key lime pie, I'm soon sated and happy with the beach chairs calling my name.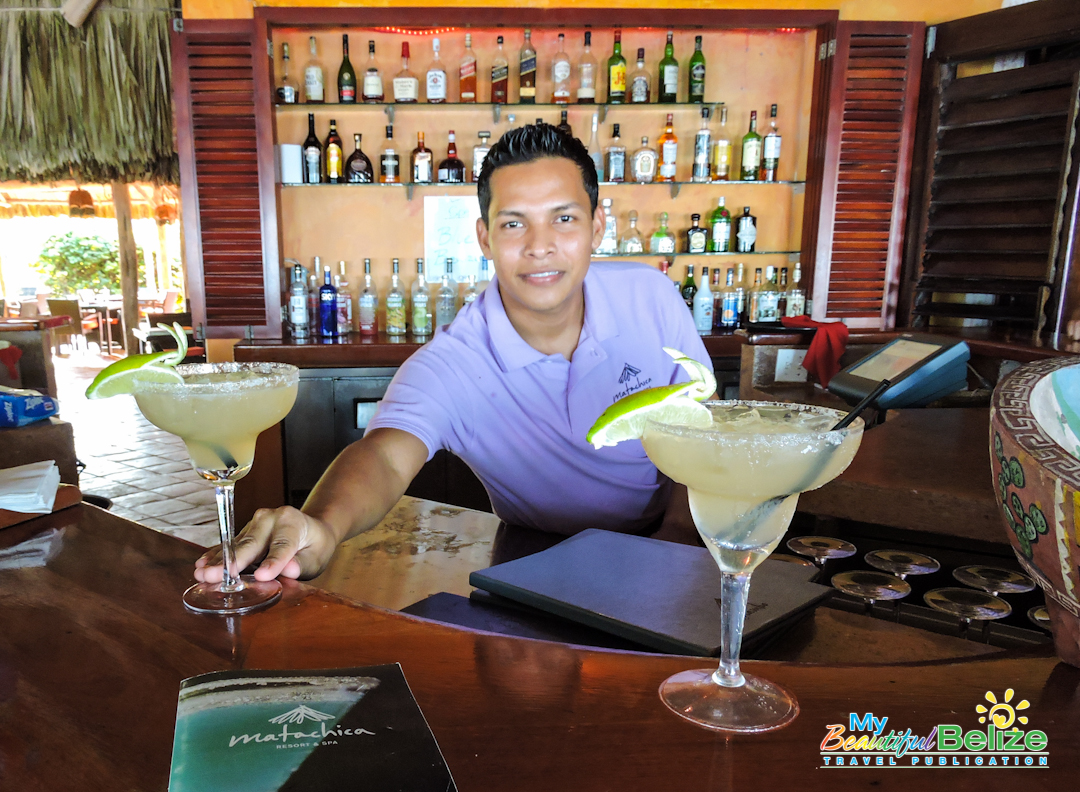 We move to the front of the bar, and seeing as it's the Terrible Twosome on an afternoon adventure, our drink orders switch to margaritas. There is something about a beach side bar, lounges, sunshine, friends and margaritas. With our ever-attentive bartenders topping us up, our afternoon ends up being one of the best getaways, and all just a five miles north of the bridge from town. For dinner reservations (and free boat pickup), call 226-5010.