Did you know that April 26 is International Flamingo Day?! Who doesn't love these flamboyant, goofy birds? From pink plastic yard art to animated characters, these charismatic, long-legged creatures are synonymous with all things tropical.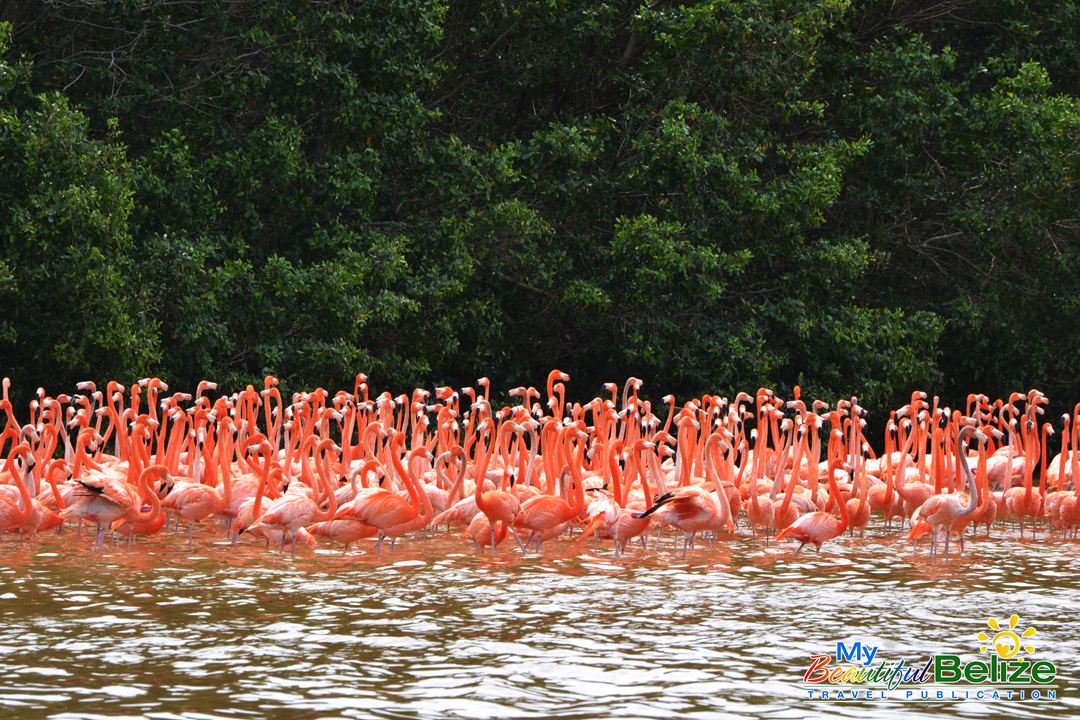 On very rare occasions you may see a vagrant American Flamingo passing through Belize, but if you want to experience these gorgeous birds in their wetland habitat, a close and very cool place to explore is picturesque Celestún in Yucatán, Mexico.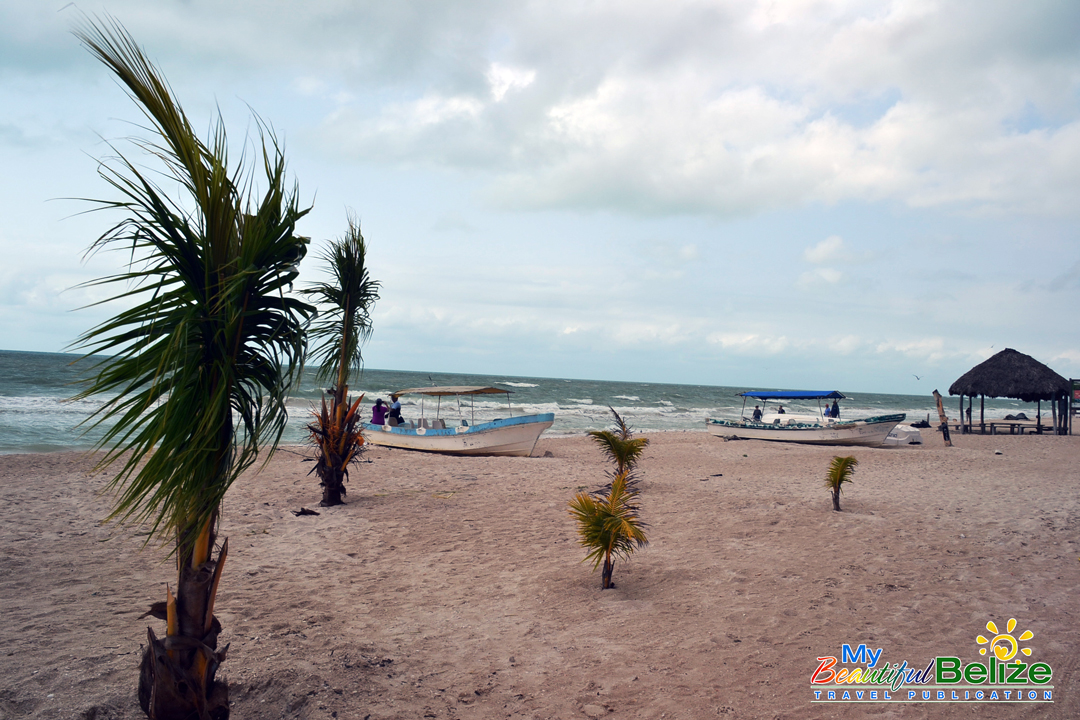 In 2014 we traveled to Merida in Yucatán, Mexico to report on a new flight Tropic Air Belize had added and wrote about the gorgeous, historic city. Looking for a little adventure, and being the bird lovers that we are, we were eager to explore Celestún just 90 kilometers away.
You can reach the fishing village via bus, car, shuttle, or taxi. We opted for a bus tour that provided lots of info about the area along the 90-minute ride. Surrounding Celestún is the 147,500-acre Ría Celestún Biosphere Reserve wetland reserve. Here vast flocks of flamingos, as well as many herons and other bird species winter.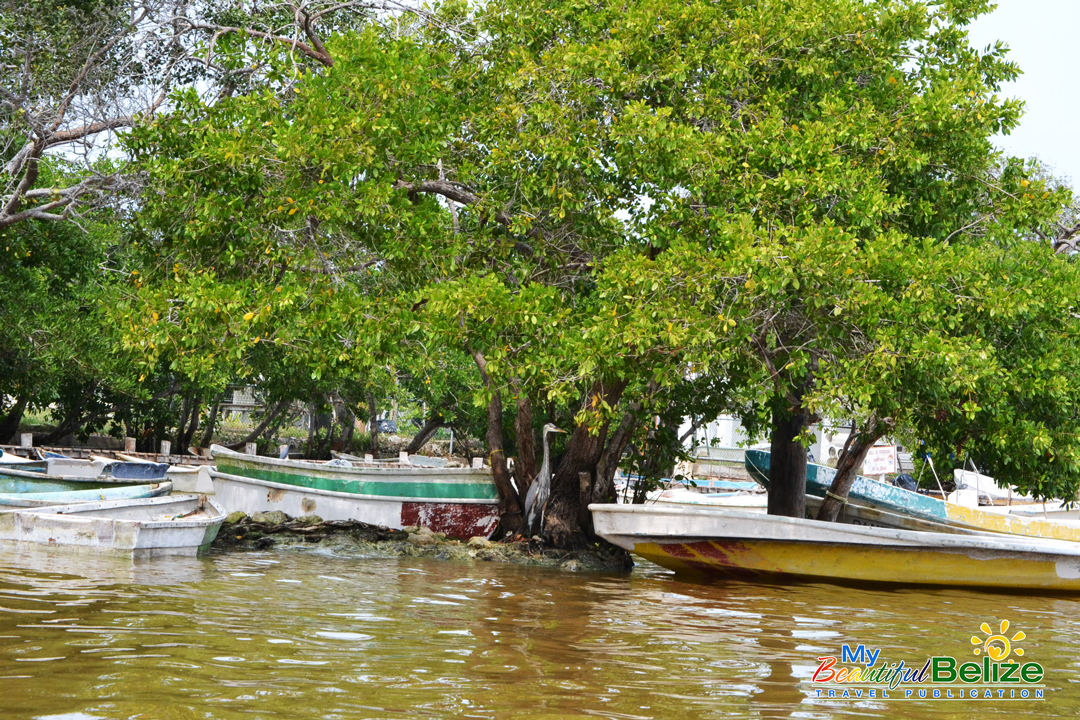 More than 200 species of birds pass through on migration or live there year-round.  The unique ecosystem is a combination of fresh water from the estuary and salt water from the Gulf of Mexico. The reserve also has two types of pelicans – large white Canadian and smaller gray Mexican ones.
Once we reach Celestún we board a small covered boat and head out to the lagoon.
What first appears as a pink mirage on the horizon soon grows into a breathtaking expanse of fuchsia feathered friends.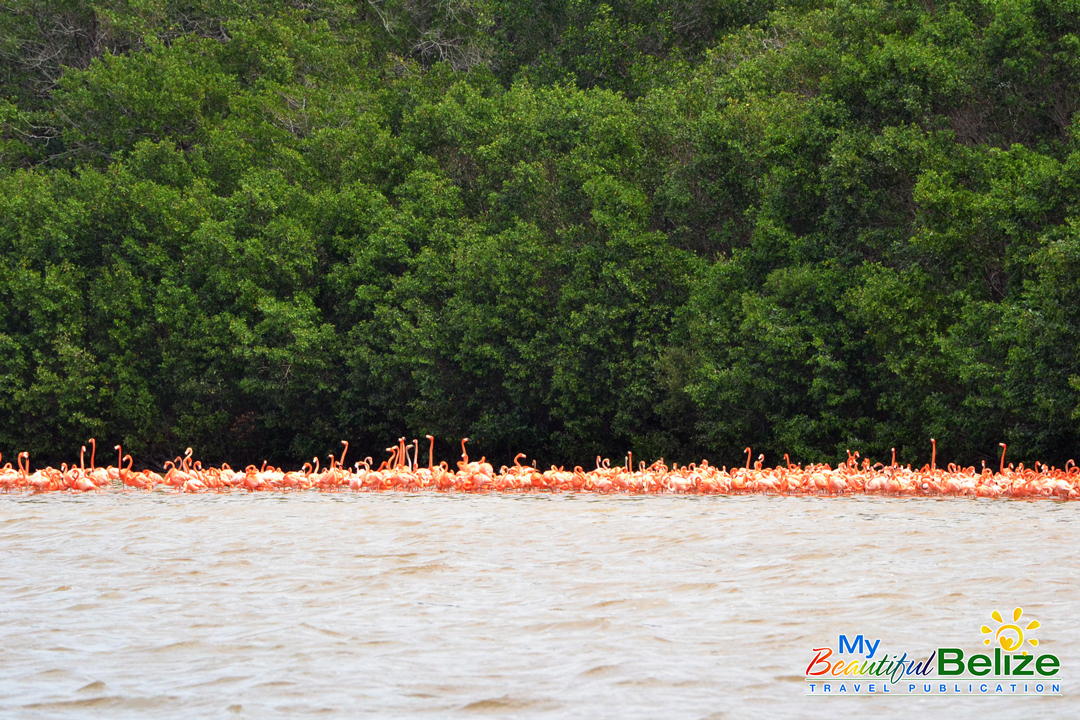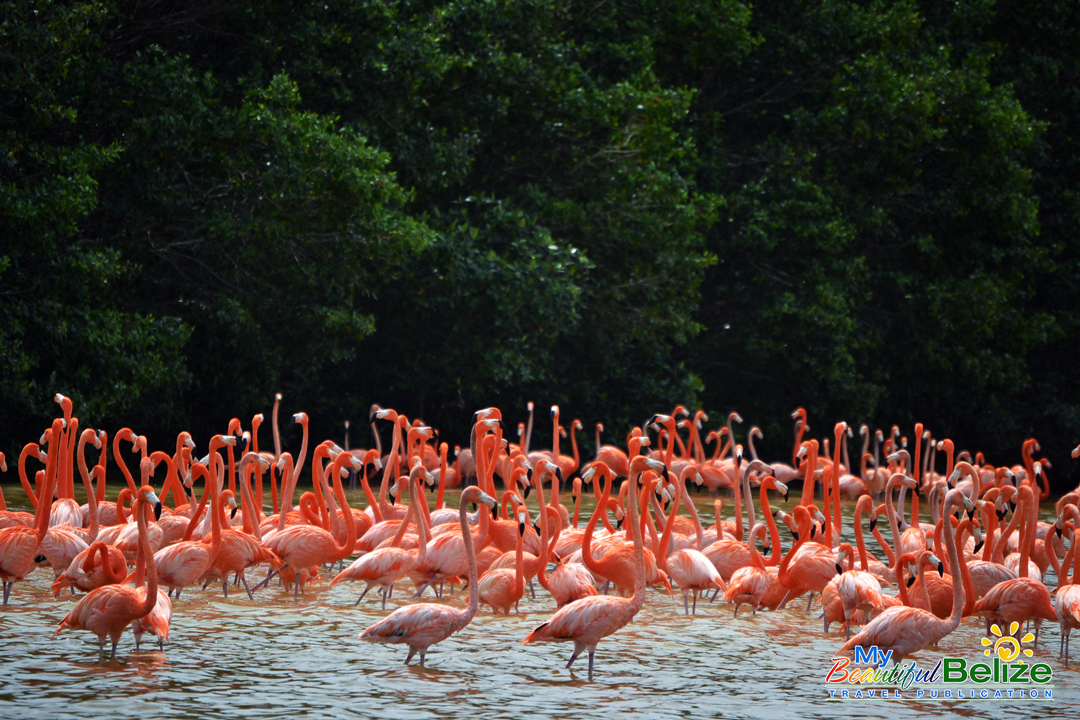 Stunning beauty, in all sizes and shades of magenta.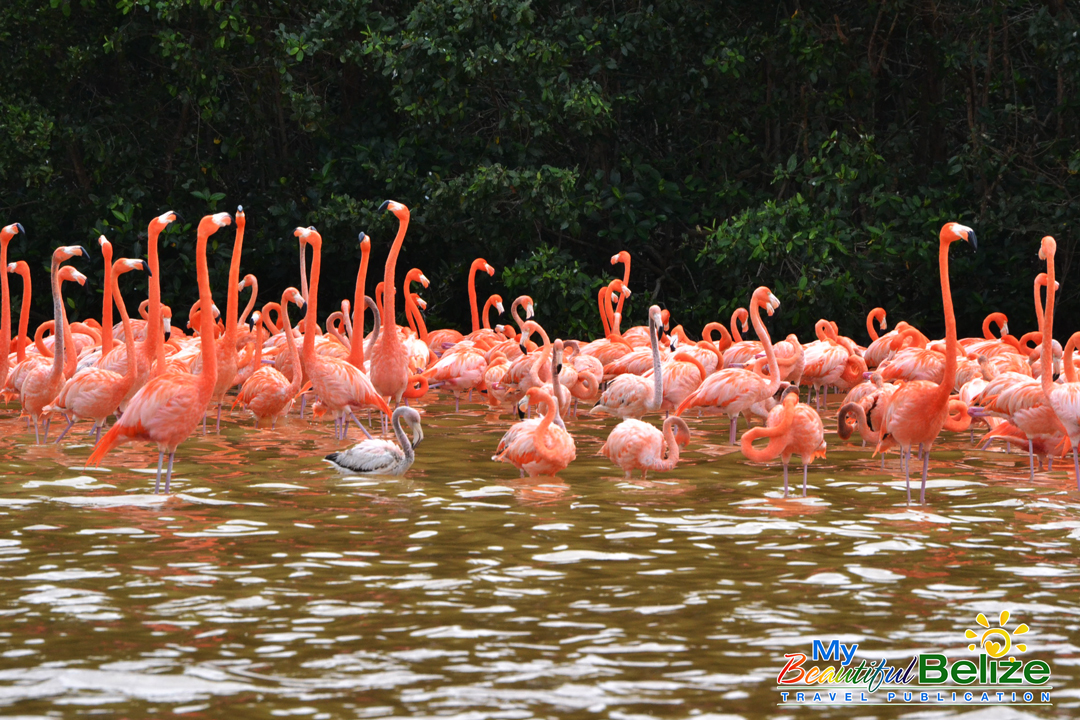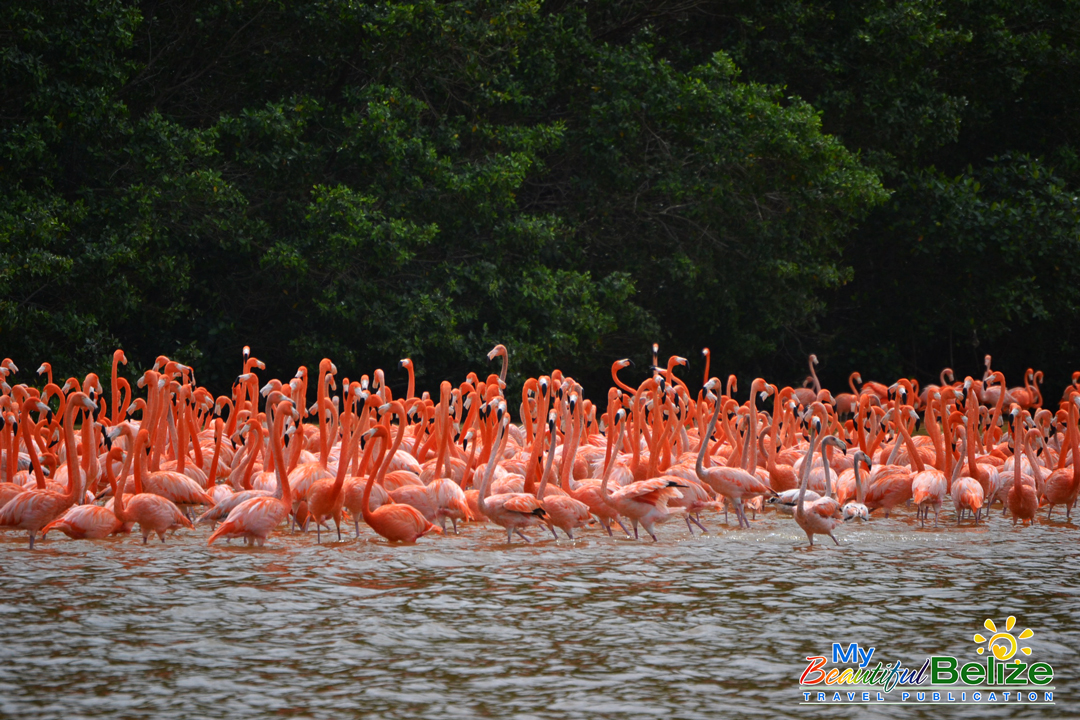 Although the area is particularly known for its pink flamingos, the mangrove channels and other birds make for an exciting adventure.
After a fabulous tour, we explore the quaint village.
Six countries host the main breeding colonies for flamingoes, Bahamas, Bonaire, Cuba, Ecuador, Mexico, and Venezuela. So if you are in Belize during the winter months a trip to nearby Merida is not only a fun city experience but hanging with the flamingoes in Celestun is pretty darn cool too!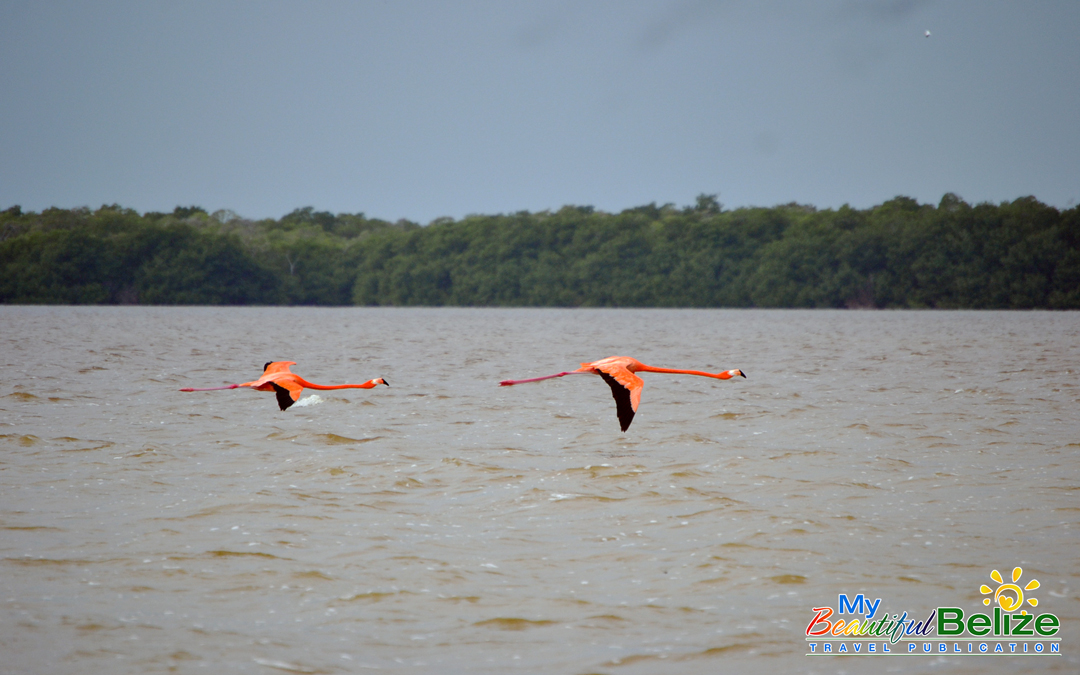 Currently, the land borders are closed in Belize, but you can travel to Merida by flying from Belize City to Cancun, Mexico, and get transport to Merida from there.