Press Release, Las Terrazas Resort, August 5th-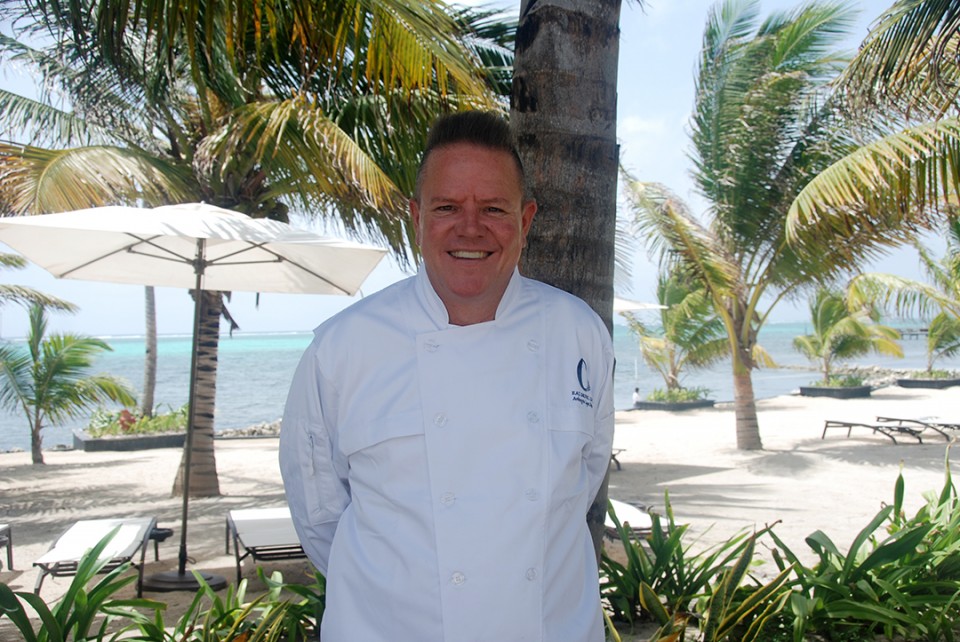 Ambergris Caye, Belize  – Las Terrazas Resort, a premier luxury resort in Belize, is pleased to introduce the new O Restaurant Executive Chef Jeff Papendick. Chef Papy grew up in the culinary hotbed of the Napa Valley, California where a daily family routine revolving around food and wine made it obvious to him that he would pursue a career in the culinary arts and follow a path to becoming a chef. With over two decades of experience Chef Papy has held positions at fine dining restaurants in the Napa Valley, including La Belle Helen, Calistoga Inn, Auberge Du Soleil, DomaineChandon, Meadowood Resort and Spa, a 5 star luxury hotel; where he was promoted to Sous Chef.
Chef Papy's career was broadened when he accepted an Executive Chef position at a prominent National Hotel Brand in the Mid-West. Upon completion of this contract he furthered his culinary experience by working with a National Restaurant company developing new corporate menus, supervising special events and creating food and wine pairing dinners.
Chef Papy is culturally diverse in his style and food. After leaving the Mid-West, he spent several years working in the Caribbean, including Cayo Espanto in Belize, Cobalt Coast Resort in Grand Cayman and Pirates Point Resort in Little Cayman. His cuisine is California/Caribbean -influenced and very cutting edge, utilizing only the freshest local and imported ingredients while implementing unique preparation techniques. Chef Papy and Las Terrazas Resort look forward to showcasing a fresh new culinary direction with both the local community to provide dining experiences that they can be proud of, and with our numerous guests from around the world to further establish Las Terrazas and O Restaurant as the pre-eminent dining destination in Belize.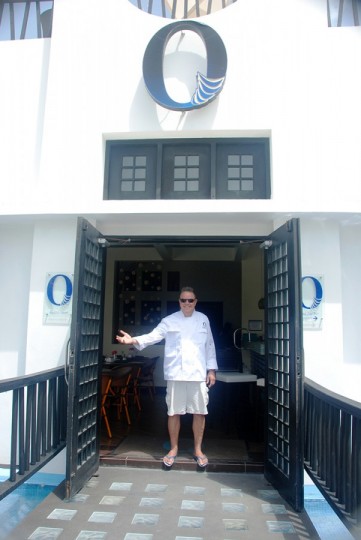 About LAS TERRAZAS RESORT
Las Terrazas Resort in Belize prides itself on its luxurious ocean side accommodations comprised of 1, 2 and 3 bedroom town homes. These vacation suites are handsomely appointed and include central A/C and ceiling fans, furnishings handcrafted from Belizean wood, kitchens with stainless steel Kitchen Aid appliances, flat panel televisions, free WiFi, washer and dryer in each unit; everything necessary for guests to enjoy their tropical vacation in style. Located on the largest private beach front on the island of Ambergris Caye,the award-winning Las Terrazas Resort is a Preferred Boutique Resort and the only member of Preferred Hotel Group in Belize.
Located just 3.5 miles north of San Pedro this Ambergris Caye resort is an exhilarating tropical playground where you can discover the best of Belize, "Mother Nature's best kept secret." Las Terrazas has its own onsite 5-star PADI certified dive shop and dive team. Having a luxury resort less than a mile from the northern hemisphere's largest underwater barrier reef, some of the best scuba diving in the world, and an underwater explosion of color including almost 400 species of fish and coral could make most resorts comfortably rest on this advantage alone. However, Las Terrazas resort strives to be more than a one dimensional resort, and continues to strive to improve and offers its guests opportunities to take excursions to ancient Mayan ruins and provides its guests complimentary WiFi and free use of on-site kayaks and Hobie cats. Vacationing at Las Terrazas truly is a "natural way of life."