She's regal; blue and white the perfect colors on our blues and greens of the sea.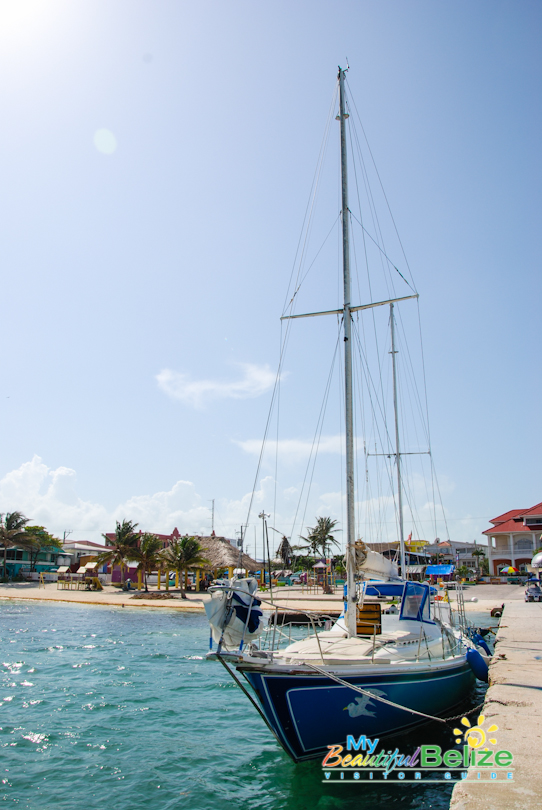 If you're on the beach by the Central Park, chances are you'll see her docked, her sails down as she bobs along the gentle waves.
I bet a sailing adventure on this boat would be amazing! I managed to talk to captain Luis Nuñez, who teased me with the many fun escapades offered onboard La Gaviota (Spanish for seagull).
He rhapsodized about this tour he is offering (for slow season). La Gaviota anchors and guests get to enjoy four snorkel stops. Coral Gardens first, then off the coast of Caye Caulker for a quick peek at the manatees that frequent the area. Of course, a tour of Hol Chan Channel and Shark Ray Alley cannot be missed.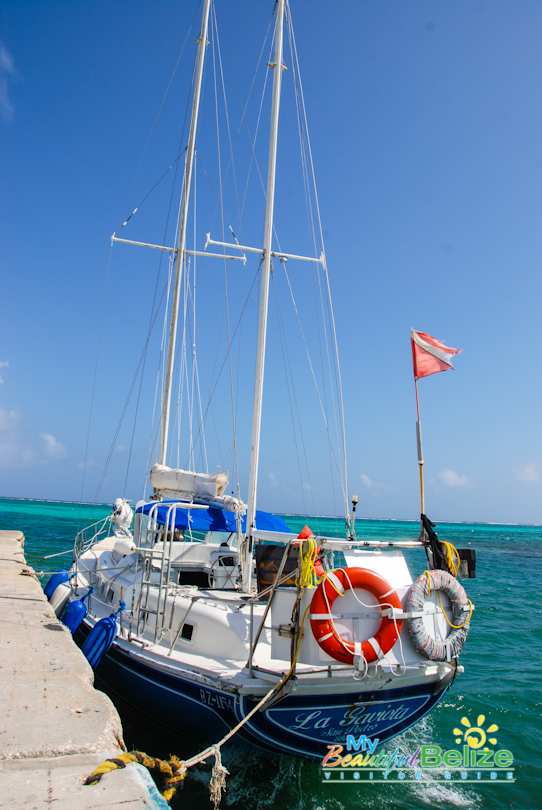 "I provide everything: food, drinks, snorkel gear, everything. We don't even do a beach barbeque. It's all on the water." Well…umm…sign me up?! "Honestly, guests just need to show up in their bathing suits and bring sunscreen/suntan lotion."
Again…why were we still on the dock? Oh. Right. Forgot my wallet. Next time!! And there will be a next time – I have wanted a tour with La Gaviota for years!! 2014 will make it happen!
To book a tour, call Captain Luis at 610-0388.