When vacationing on Ambergris Caye, for the most part, all adventures include water sports or day trips to the mainland. Although this is great fun, sometimes you just want to keep your feet on terra firma. If you've had your share of lazing on the beach, wearing out the hammock and the book you've napped through on more than one occasion, perhaps it's time for a little golf cart expedition?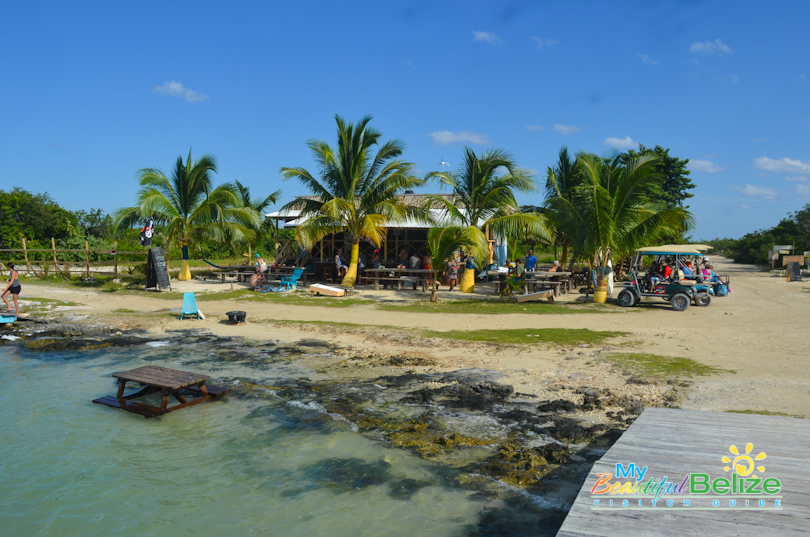 Up until a year or so ago, there was an area 6.5 miles north of San Pedro Town that was referred to as the Secret Beach. Getting there involved traveling on a not-so-great dirt road that, at times, depending on the weather, could be nearly unpassable. For those adventurous souls with sturdy carts and stamina, the drive could take well over an hour from town, but after a bumpy and sometimes harrowing journey, the rewards were great.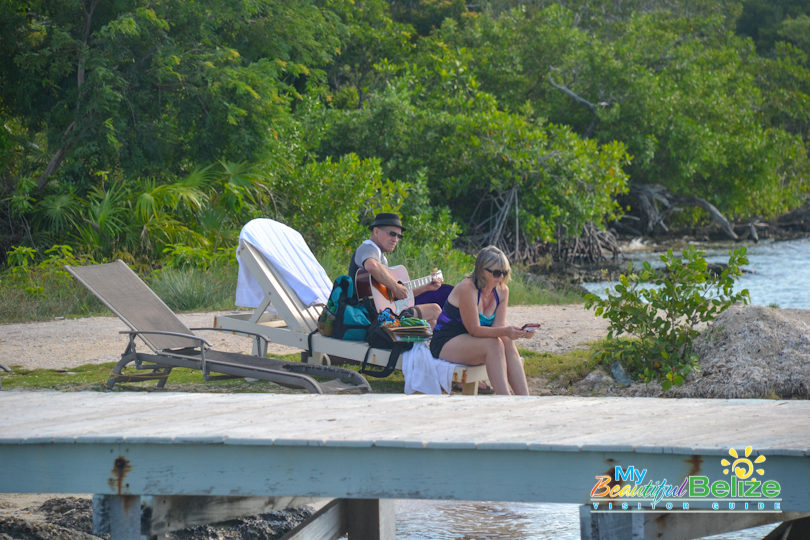 Located on the western lagoon side on the island, from the main road one turns into the Mata Grande area, travels through Grand Belizean Estates and ends up at a beach unlike any other on Ambergris. The shore is intermittently lined with lava rock and sandy landings, and the water is clear and calm. The westward view is dotted with small islands, other lagoon shores and in the far distance you can see Leonardo DiCaprio's Blackadore Caye. The sandy floor, and shallow water makes for great swimming and languishing with water toys.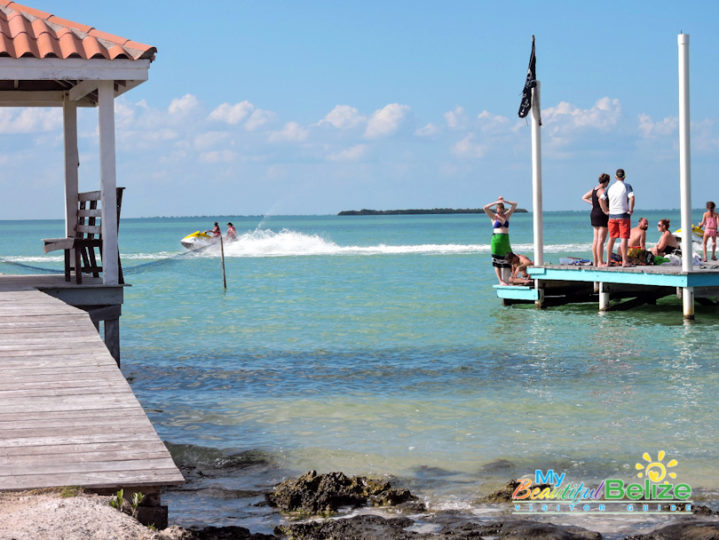 For many of us islanders, we would envy the stories told by those who ventured to this hidden oasis, and it wasn't until the main road was paved in March 2015 that the Secret Beach was a secret no longer. Now, especially on the weekends, this area is a top destination for locals and visitors alike, and of course, half the fun is getting there!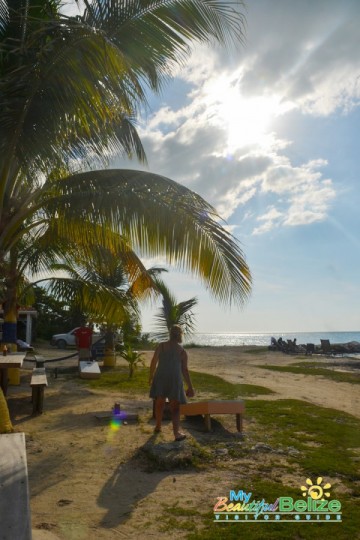 Why not load up the golf cart with friends, family and maybe even a cooler stocked with your favorite beverages, and head north for a day of exploring and fun? There are also a great variety of bars and restaurants along the main road that make for fun stops along the way. Heck the entire day can easily be spent on this expedition!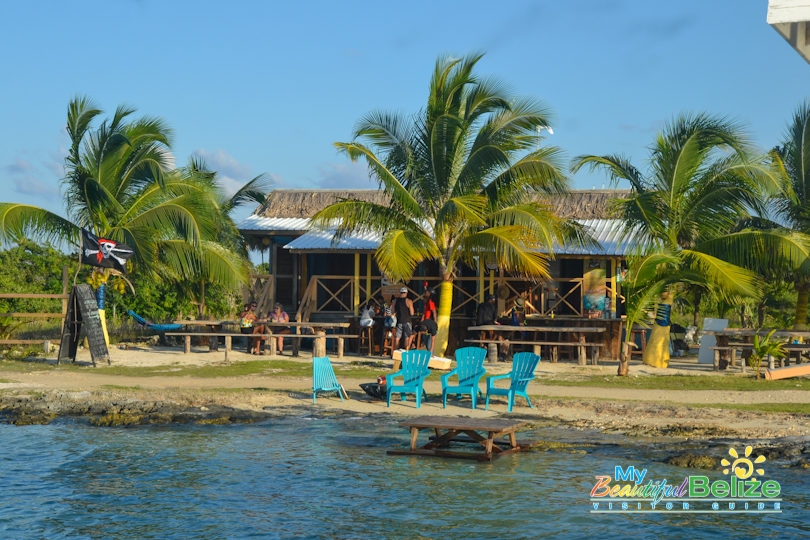 As if this gorgeous beach wasn't enough to make the area a key destination, the new Pirate's Not-So-Secret Beach Bar & Grill just upped the ante!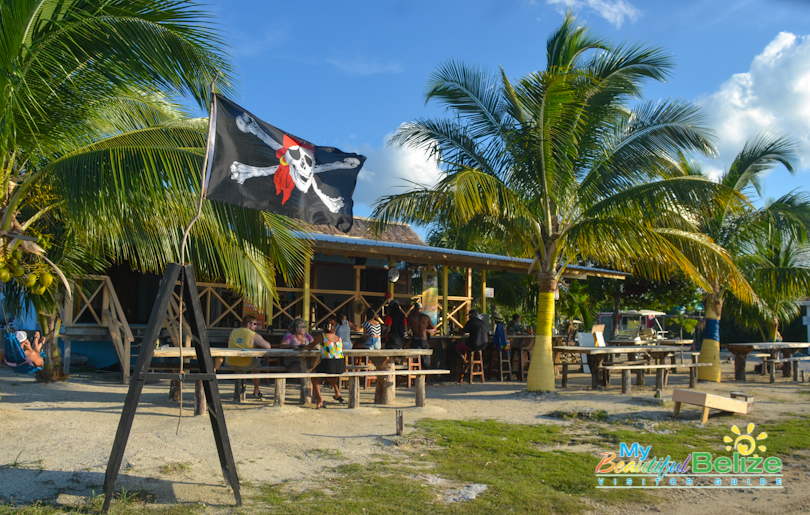 You know the beach is going to be awesome, and you KNOW this new bar and grill is going to be amazing, and why is that you may ask?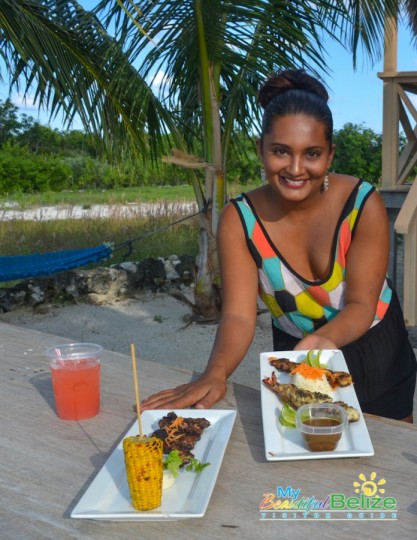 Owner Maresha Reid has quite the track record for creating not only fantastic food but memorable experiences. This pint-sized, award-winning chef just wowed the judges at the annual Taste of Belize chef's competition, taking second place against some very stiff competition.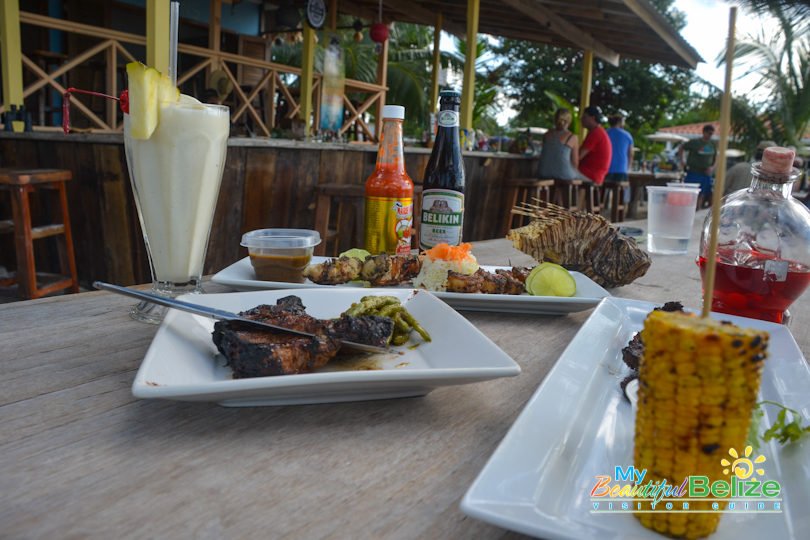 Known for her signature lionfish dishes, her Pirate's Treasure Restaurant and Bar in the Tres Cocos Area of Ambergris Caye is renowned for authentic Belizean dishes and her very popular Chef's Table experience.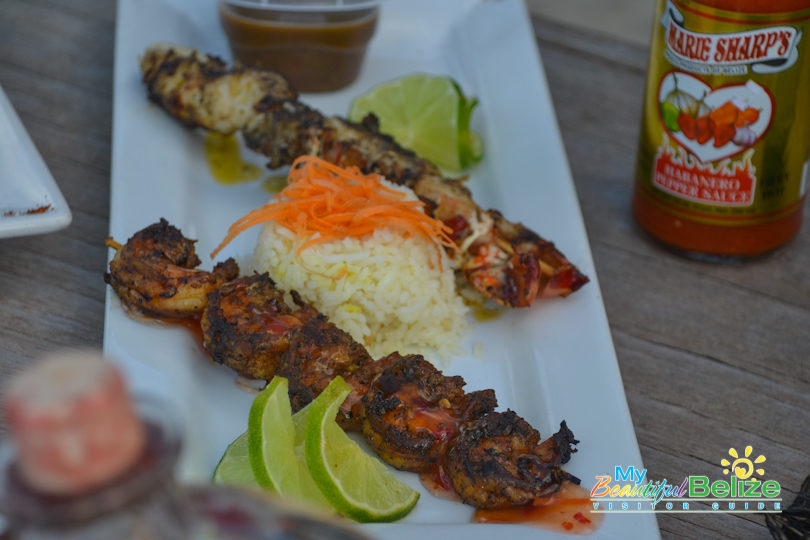 Maresha now shares this same passion with her new beach bar, and the setting couldn't be more perfect for relaxing, enjoying delicious cocktails and sinking your teeth into some amazing food, most of it prepared on an outside fire pit.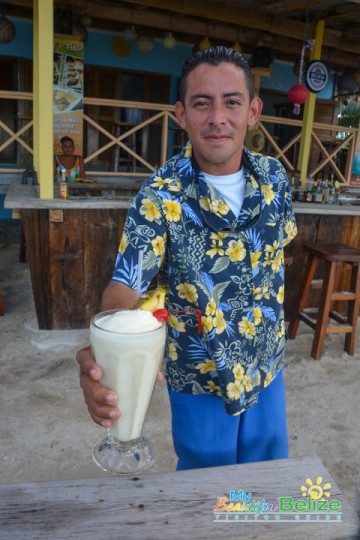 Offering a tasty lunch menu with tough choices like Sweet Chili Shrimp Skewers, Garlic Ginger Butter Lobster Tail, Coconut Husk Smoked Pork Chops, Coconut Ginger Curry Chicken or Shrimp, Honey Orange Glazed Chicken and Honey Orange Grilled Wings, it's a great idea to order a few of these temptations and share with your party.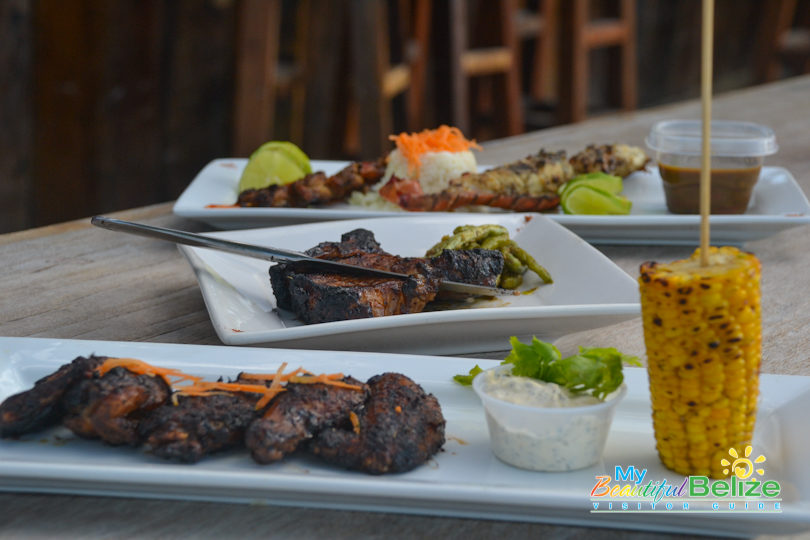 Each item comes with a choice of two side dishes, such as grilled corn on the cob, baked beans, coconut rice or sautéed green beans.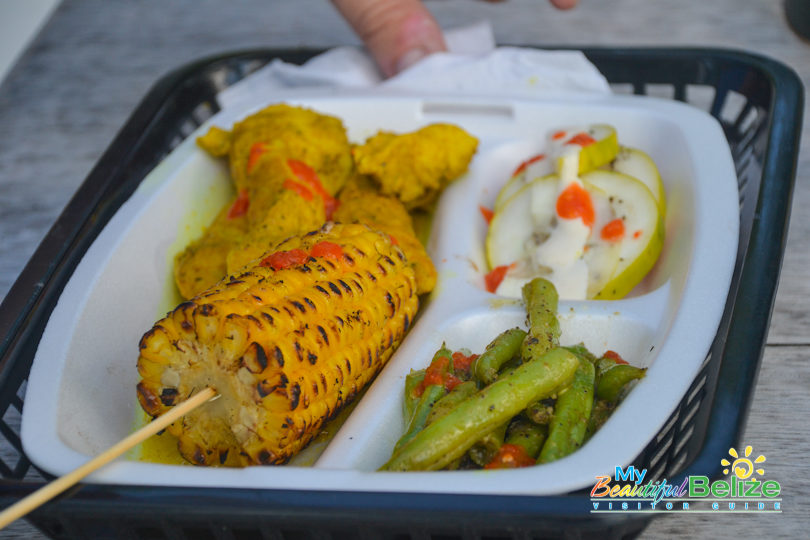 Our favorites? It's all so good, it's hard to pick one, but the smoked pork chop sent us over the moon!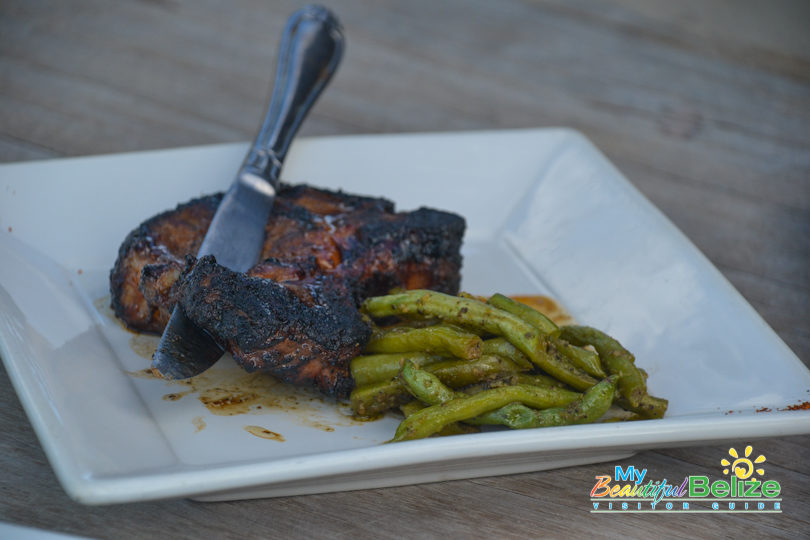 Super tender, juicy and packed with grilled goodness, we loved every bite!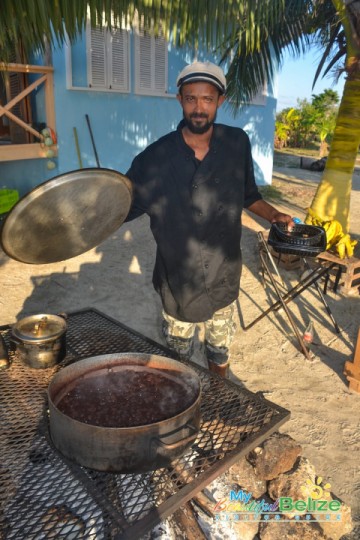 The grilled wings were full of honey-orange flavor, the succulent sweet chili shrimp skewers were delightful bites of heaven, and need I say anything more than 'grilled lobster tail in garlic ginger butter'?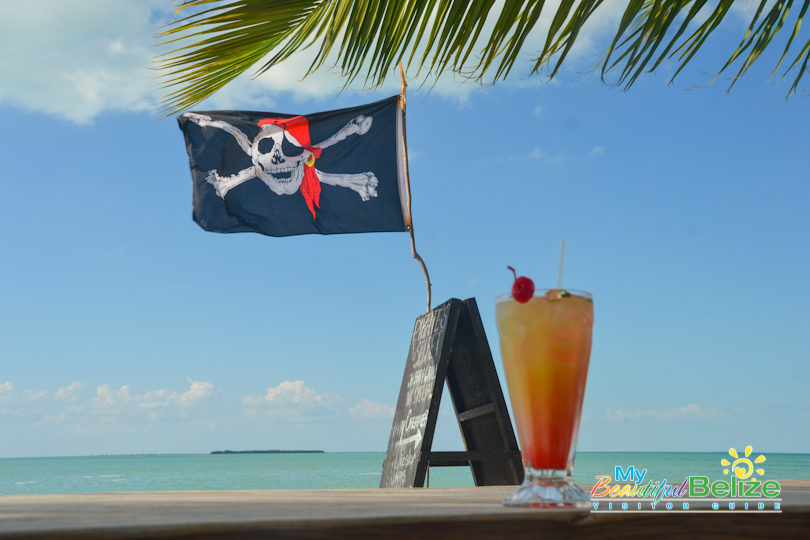 Of course, yummy libations are in order and they take an island favorite, the "Panti Rippa" to a new level with coconut rum, fresh pineapple and sour sop juice.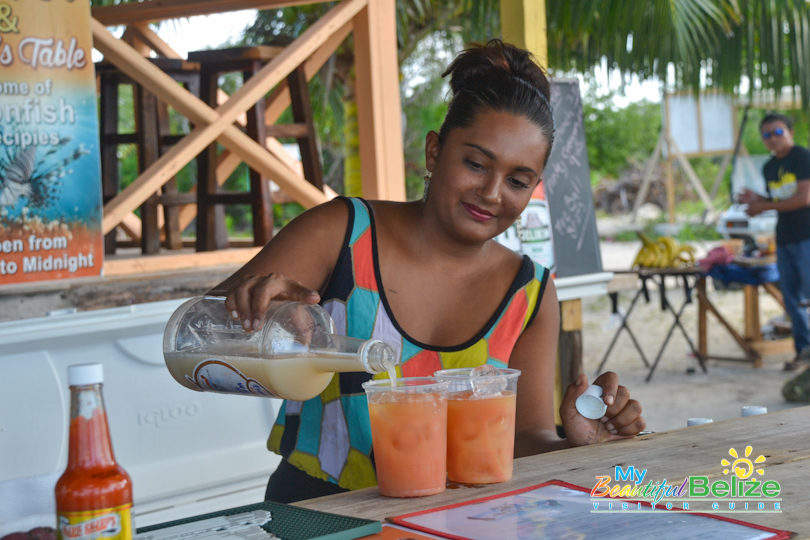 Their Pirate's Rum Punch is a treat even Jack Sparrow would approve of, and why not play some corn hole while being a beach bum? They also have a volleyball net in the water and other water toys to enjoy.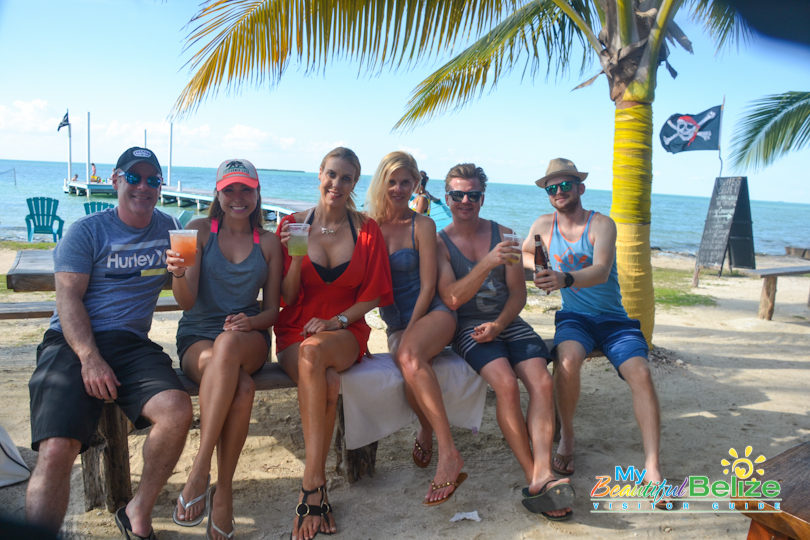 If you've been out fishing, Maresha is also happy to grill your catch of the day! Needless to say, this is one perfect place to catch the sunset, and after the golden globe bids you adieu, it's time to take the party back to town.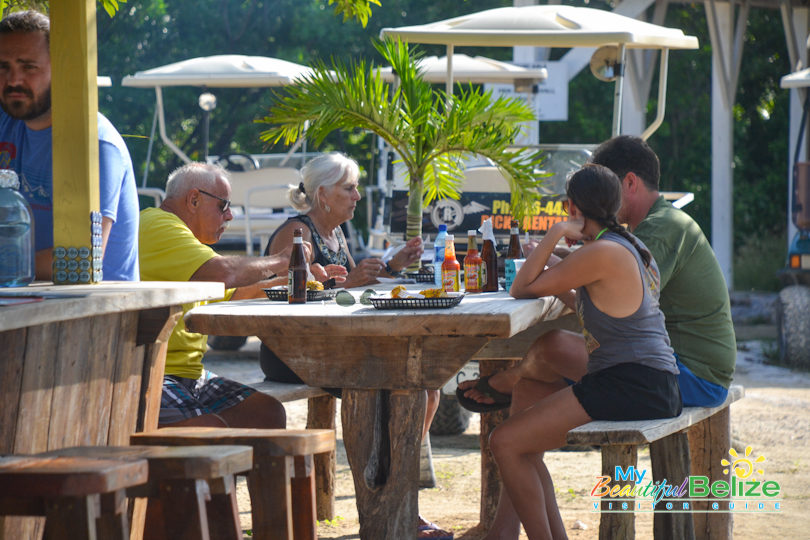 To get to Secret Beach, simply follow the paved road north over the Sir Barry Bowen Bridge until the pavement ends, stay on the road until you see a sign for Secret Beach (approximately three miles), turn left at the sign and follow the signs on the dirt road for another 3.4 miles.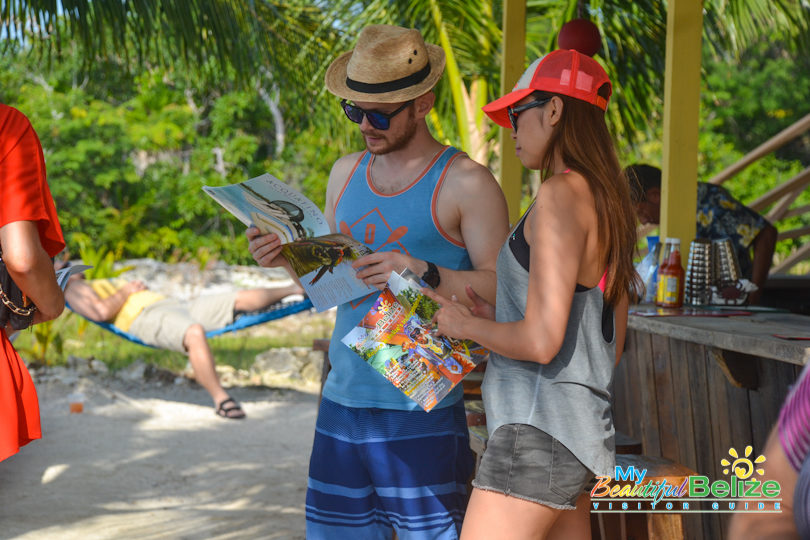 Be sure you have a full tank of gas, and other necessities for being out all day, the ride from San Pedro Town usually takes a little more than an hour.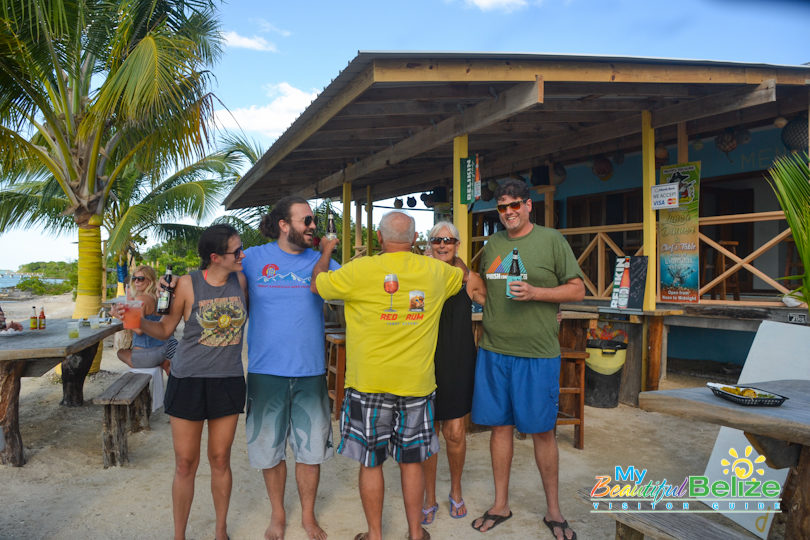 Pirate's Not-So-Secret Beach Bar & Grill is open every day, 10AM till sunset, and they accept Master Card & Visa. You can also find them on Facebook at https://www.facebook.com/piratesnotsosecretbeachbarandgrill.