Just a half mile North of San Pedro Town lies a little thatched -roof style restaurant and bar that has been generating quite some buzz. It's one of the only establishments specializing in Lionfish recipes, and let's not forget home of the gourmet Chef's Table. Yes, you guessed it: I'm talking about Pirate's Treasure!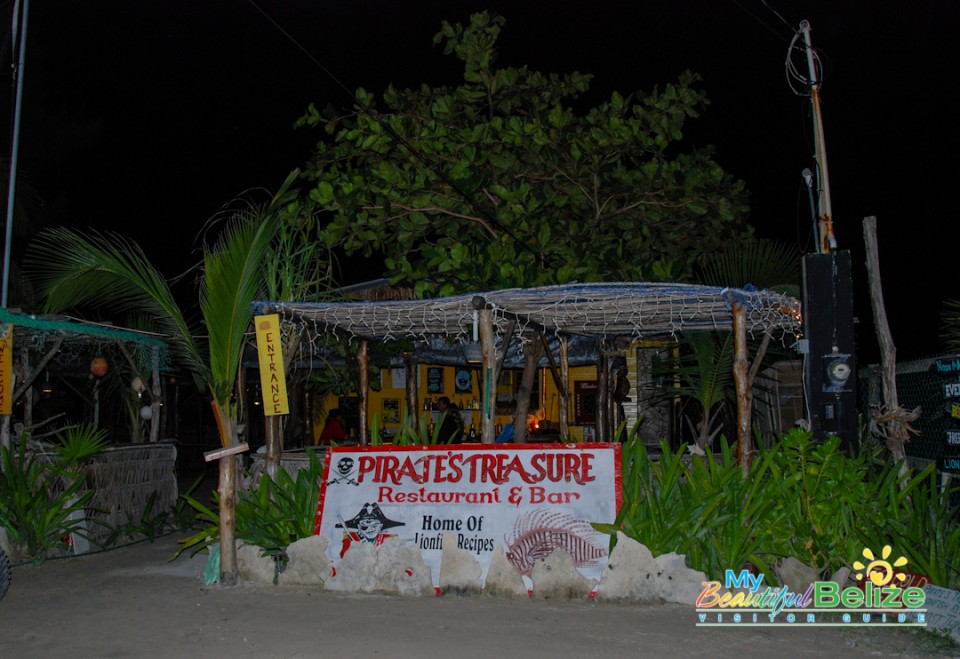 Since the official launch of the Chef's Table back in March of this year, the reservations have just kept rolling in. But what makes it so sought after? Well the nightly Chef's Table is exclusive and available only by reservations, with the perfect setting for group dinners of any sort. The unique seating allows an intimate dining experience between Chef Maresha and her evening guests as she prepares all her recipes with fresh ingredients- all in plain view. At $100 ($50USD) per person, the table can accommodate up to fifteen guests, seventeen at its max. With years of experience under her belt, Maresha smoothly manoeuvres her way across the open kitchen and prepares these gourmet meals with ease, interacting with guests and explaining the local ingredients as they hit the pan.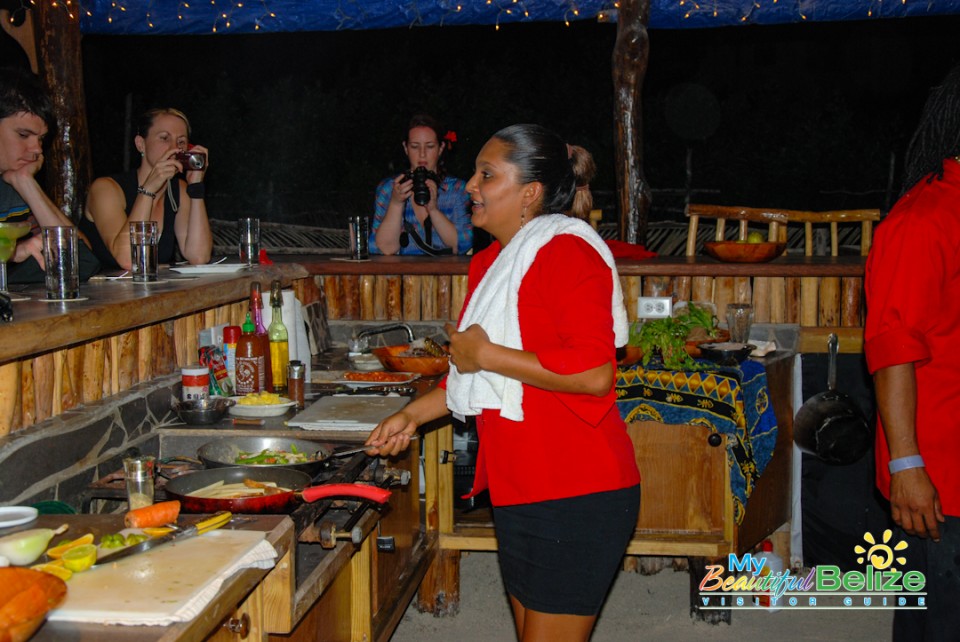 Every night brings about a new three- course menu complete with appetizer, entrée, and main course. There is also an open bar, with drinks which are sold separately. We were extended a warm invitation, and of course we were more than delighted to drive on up to see what all the hype was about. With the call for seating by 6:30PM, the table drew its expected crowd. The chef introduced her team for the night and got the drinks going as she announced the night's menu.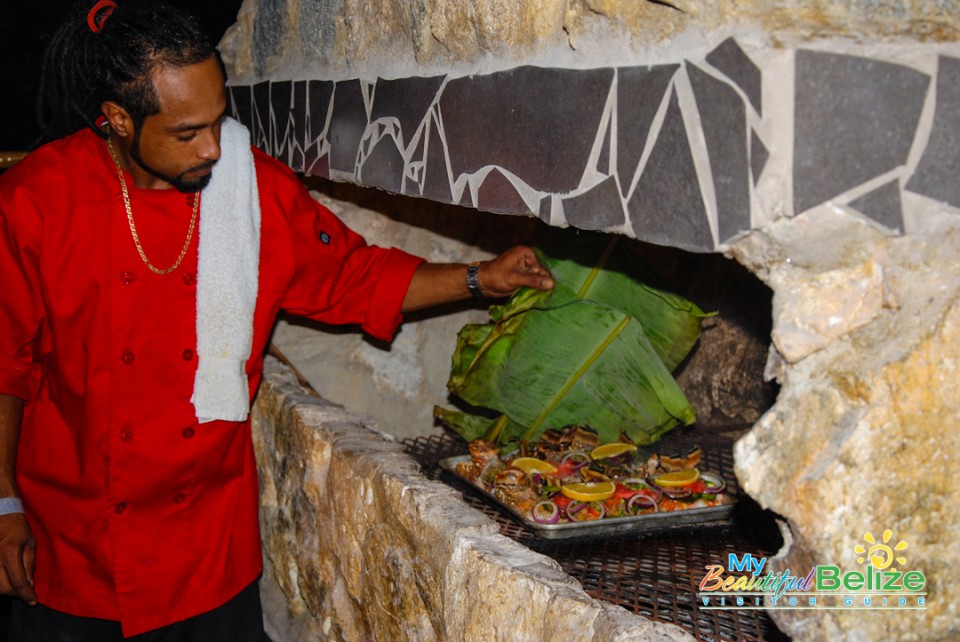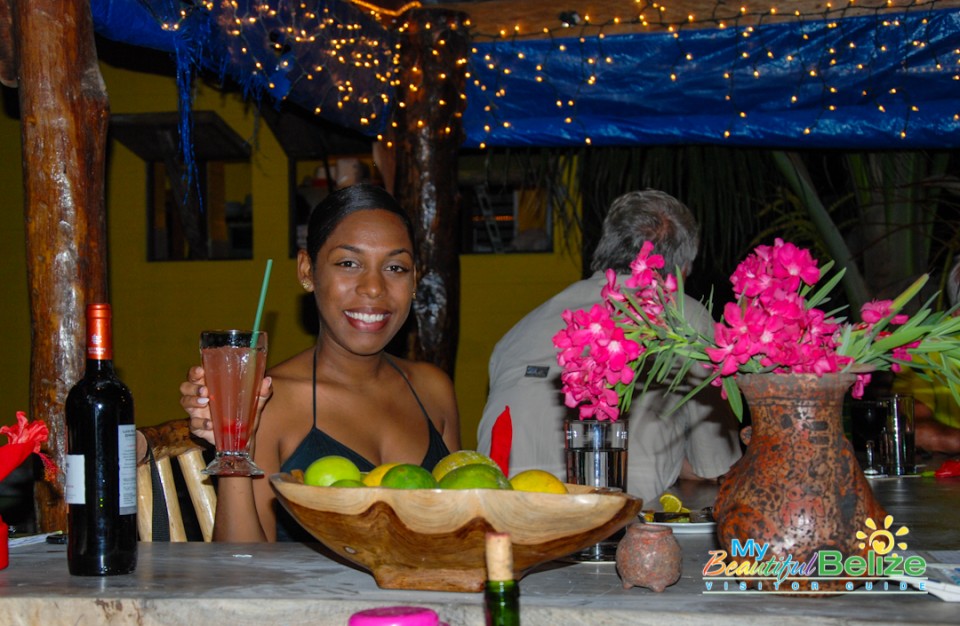 First up was the appetizer: Spider Crab Cakes consisting of fresh spider crab meat tossed with freshly chopped onions, cilantro, celery, and grated carrots, formed into small cakes then lightly pan fried and served with dill aioli and topped with julienned citrusy jicama. This was followed by the second plate of the night, Coconut Ginger Curry Lionfish with roasted potato wedges. Every plate was sparkling clean when cleared away-the dish was that good!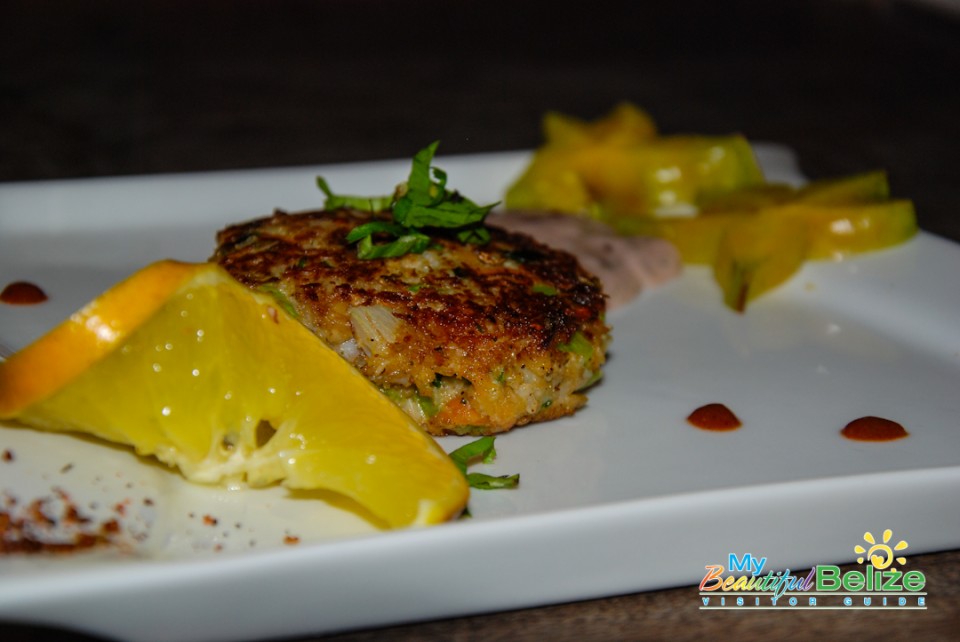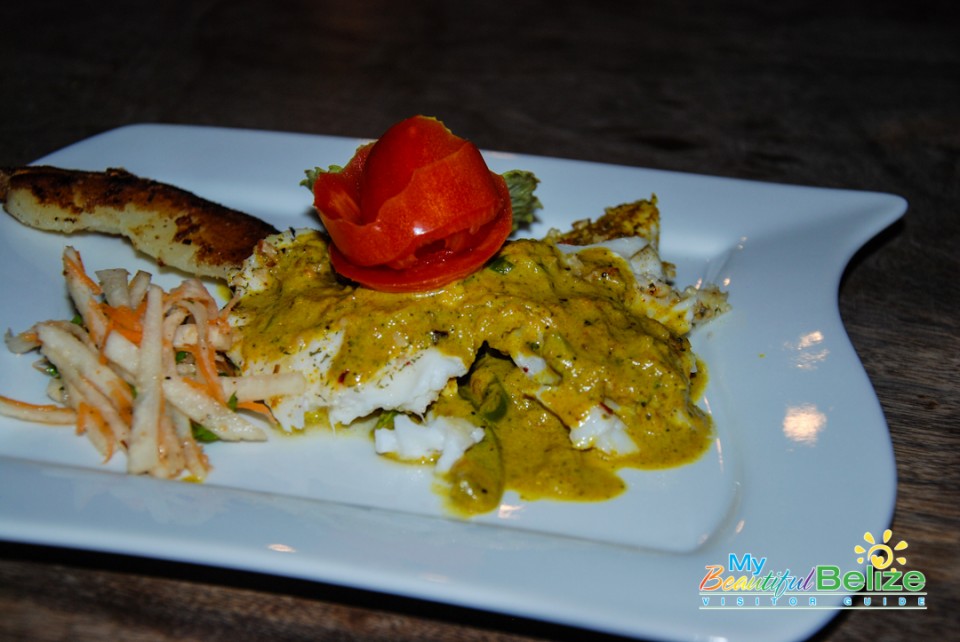 The last meal of the night got underway and boy was it something fancy in the making! Baked lobster tails in a white wine sauce, garnished with caramelized hibiscus, green beans and sweetly glazed cinnamon carrots. As the chef got the meal together, interest peaked around the table as fancy flames flashed from the sauté skillets, giving all a splendid show. By the end of the quick preparation a gorgeous plate was set before us, a beautifully set lobster tail with all its beautiful, colourful finishes contrasting and adding another dimension to the dining experiences.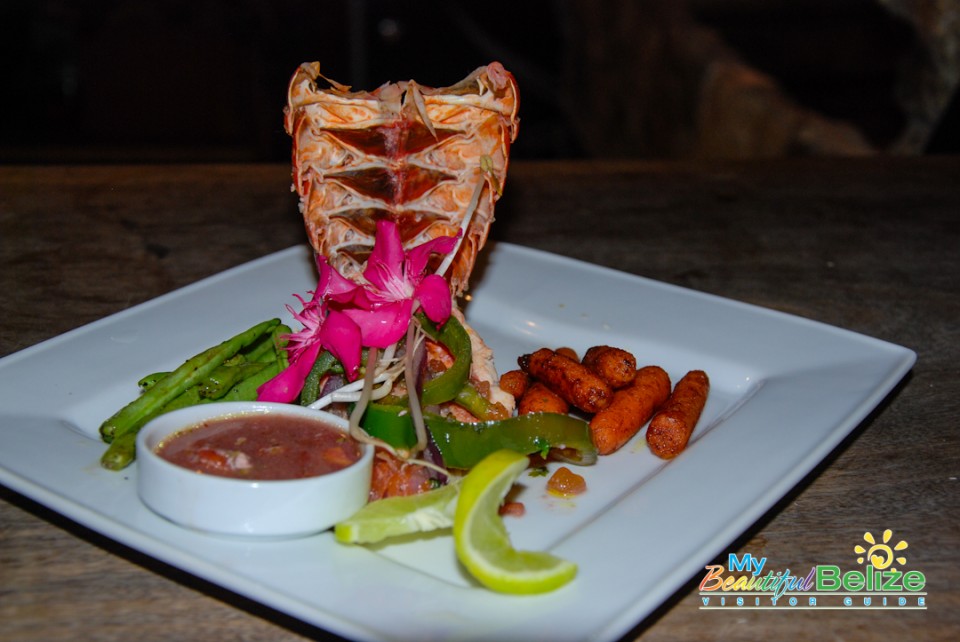 There were three things most commendable by the end of this experience: the exquisite flavors in each meal, the very timely preparation and presentation of the dishes, and most definitely, the great service. Talk about a fun and unique experience!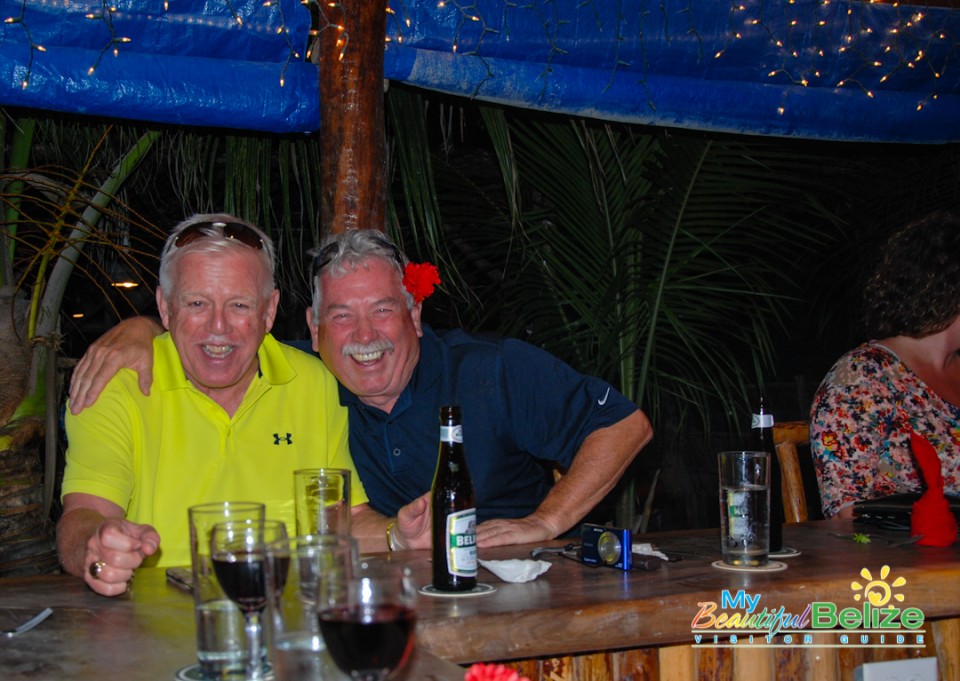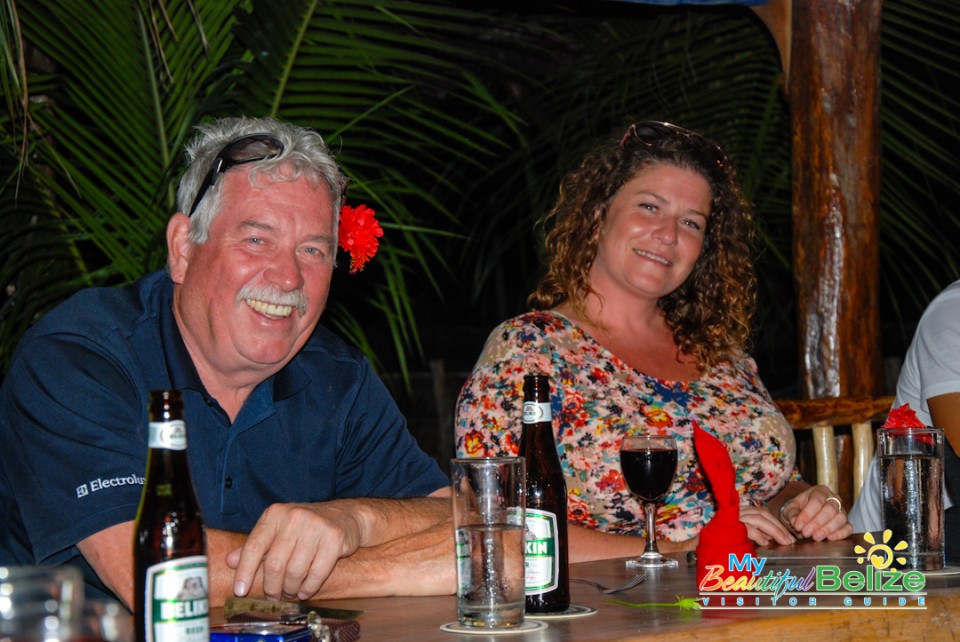 Groups, couples, all sorts can convene under the thatch roof to taste Maresha's amazing food. And for those that just want to pop in for a few drinks and a quick snack, Pirate's Treasure also has their regular bar and restaurant with the same great service!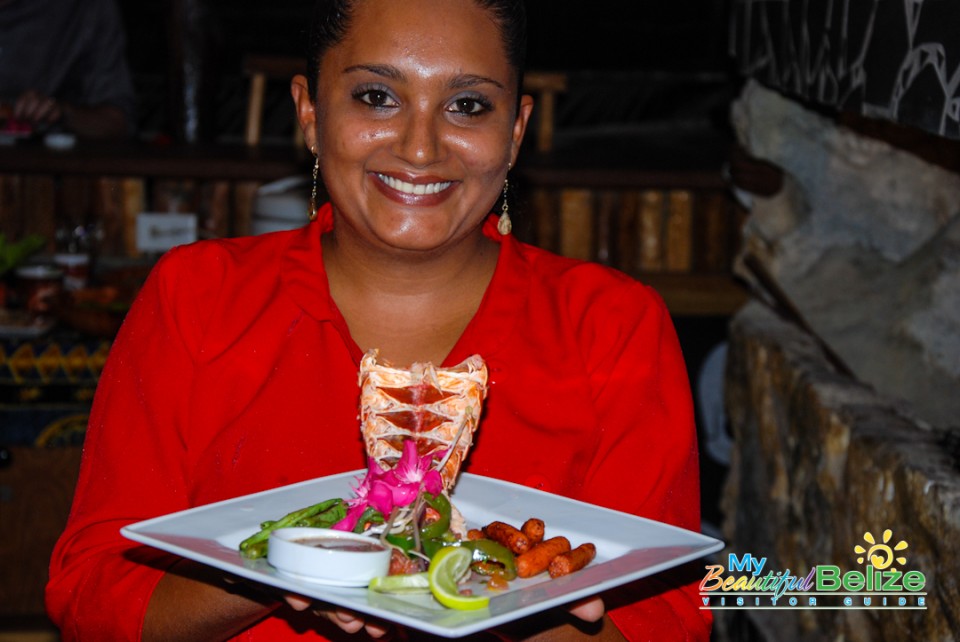 Call (501)668-2156 for reservations. Drive with caution when travelling north of the bridge as roads are temporarily under construction.