If there is one party game I just can't get enough it's Jenga! I have been playing that classic block-stacking, stack-crashing game since I was about nine. There is just something fun about stacking little wooden blocks as high as gravity will let you.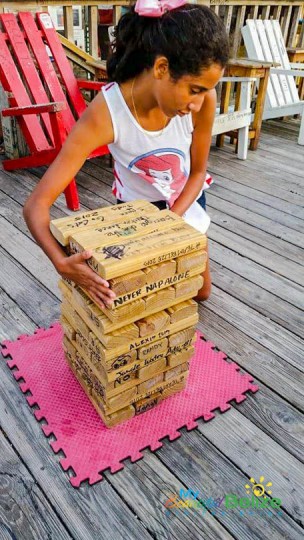 So imagine taking that classic game and supersizing the blocks? Sound fun right? And at Palapa Bar – just north of Sir Barry Bowen Bridge – you can enjoy playing this fun game while enjoying your favorite cocktails or beer.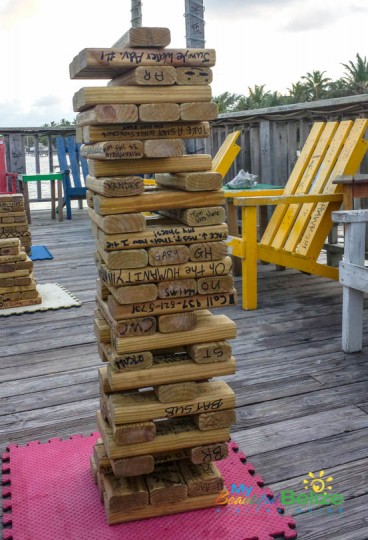 They have created two super Jenga sets. And to make the game more fun, patrons have written fun dares on the different block so not only do you have to make sure you don't drop the tower, but you also take on the challenge of the block you pull. Sounds like the perfect drinking game doesn't it?? I think YES!
Here are some of my personal tips for being a pro at Jenga – or at least pretending to be one:
1. Take your time – don't rush your selection because you just make sabotage yourself.
2. Don't strategize – don't be stressing out, Jenga is supposed to be a fun game.
3. Balance is key – remember Jenga is a game of gravity and balance is key to keeping the tower standing.
4. Push the blocks, don't pull.
5. If all else fails, get a super powerful Rum Punch from the bar and have fun.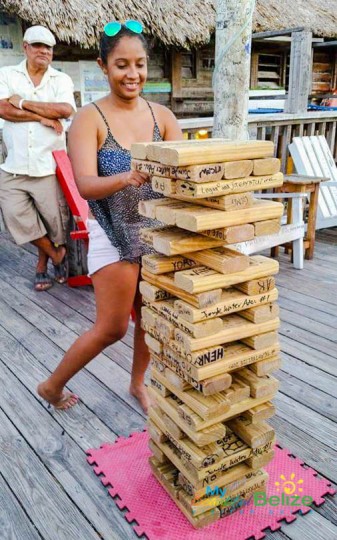 I think I might just have to DYI my own giant Jenga set and have an extra fun gaming session with my buds!