When back home means 45°F chills and snow covered lawns, it's easy to appreciate the warm Caribbean breeze and cool waters of the island. Add in a cold Lighthouse Lager and some good food, and you have an afternoon well spent at San Pedro's "Hot Spot" restaurant.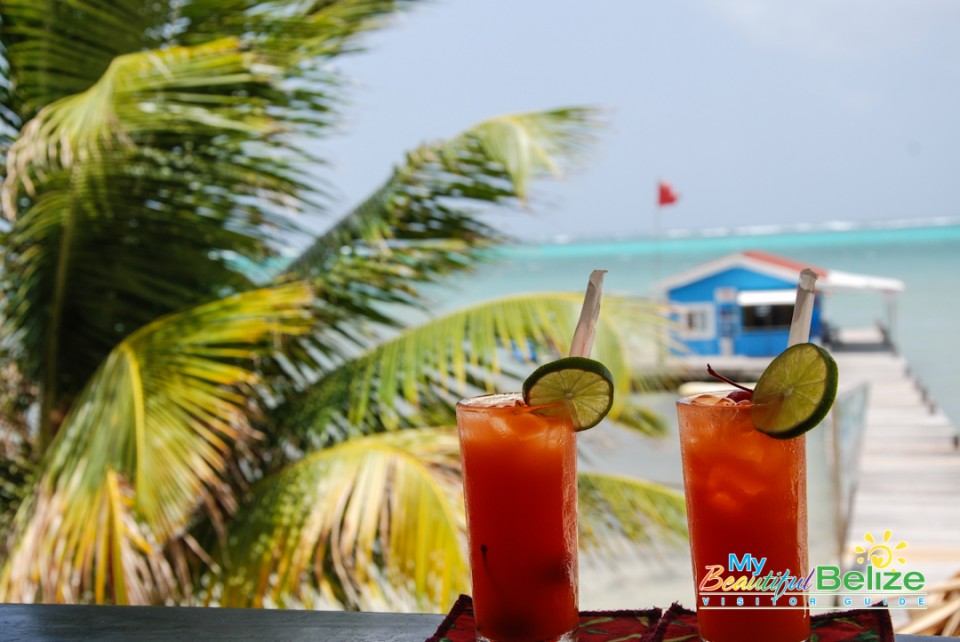 Located on the grounds of Exotic Caye Resort, Hot Spot is located just south of town, on an upper deck overlooking the beach. And that is exactly where my amiga Janel and I found our selves on the fine Saturday morning. With the choice of indoor or patio seating, there's no way we would waste a beautiful day, so of course we grabbed the seats outside.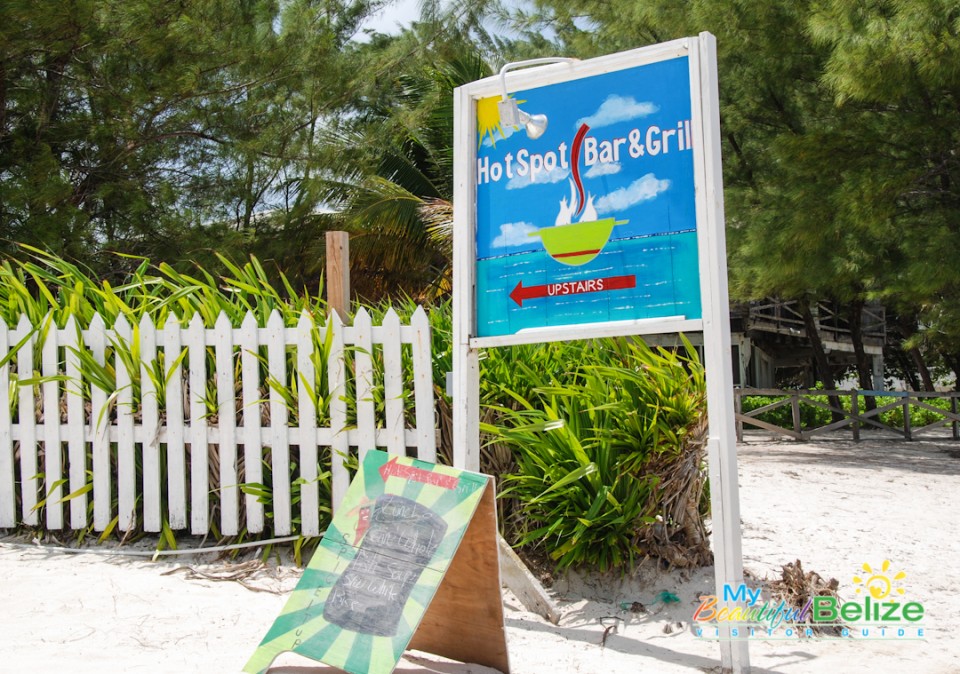 The atmosphere was breezy and cool as we talked and sipped on our rum punch. From our vantage point we could see visitors relaxing on the beach or heading out on their tours for the day; a little further ahead, the cresting reef drew a white line along the horizon.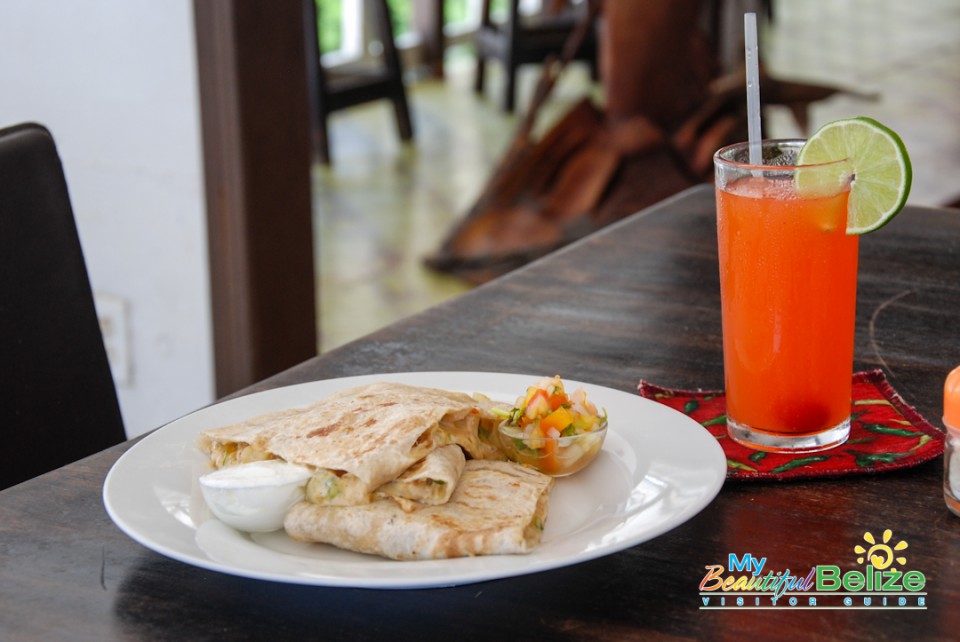 Since it was Saturday we were hoping for something a bit different from our good ol' rice and beans. We opted to eat with our hands, choosing a chicken quesadilla and a wholesome chicken wrap. If you know me you know how much I love cheese! I don't know who let the good chef in on the secret, but man did he do a good job! Stuffed with sautéed veggies and juicy pieces of chicken, the toasty crisp quesadilla simply oozed with cheese and was good to the last sinful bite! Of course Jan and I tend to scavenge from each other's dish, so I snuck in bites of her amazing wrap. With a side of crisp, fresh cut seasoned fries, that baby was loaded! A fresh homemade tortilla stuffed with fresh veggies, tender chicken, melty cheese…yup, I'm thinking about placing an order as I write…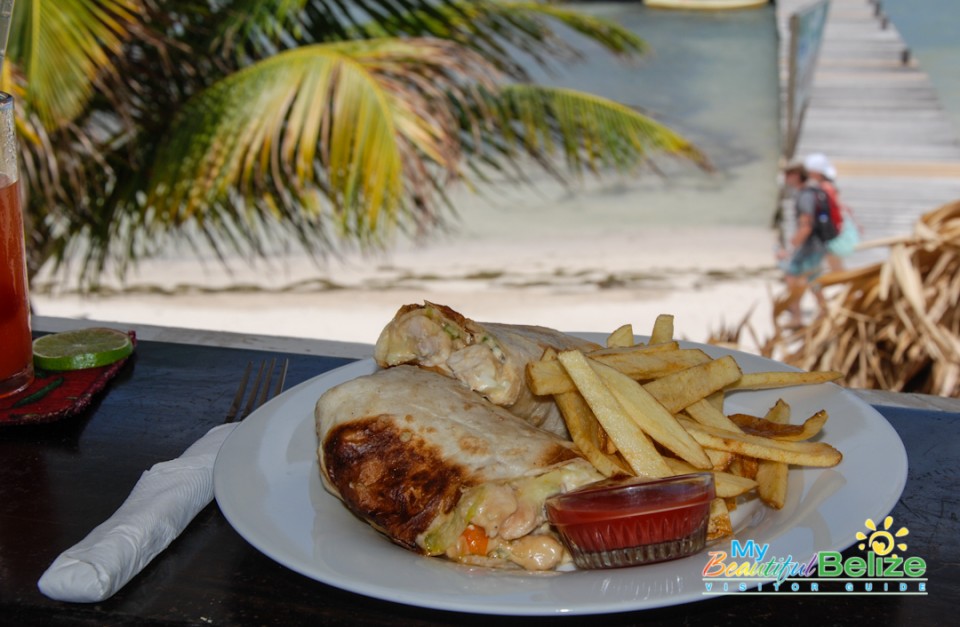 Even though our bellies were quite content, we couldn't walk away without a taste of the customer favorite: wings! We shared a small order of spicy wings with an ice cold lighthouse (each, we don't share everything you know!). Josie's (the owner) secret sauce was quite the teaser- a bit tangy and a bit spicy, and very, very good!
The next time you're in town and looking for a good meal in a cool atmosphere check out the Hot Spot!
The Hot Spot is open daily from 10AM-10PM (closed on Thursdays), deliveries are also available 206-2870.