Meet Mr. Elder Quintanilla.
Even under the hottest of suns, despite having to rake after filthy us, cleaning our streets day in and out, he will have a smile and a wave if you just look and acknowledge him. I walk past him nearly every day, and our exchanges have only ever been of the smile and maybe a passing comment on the weather.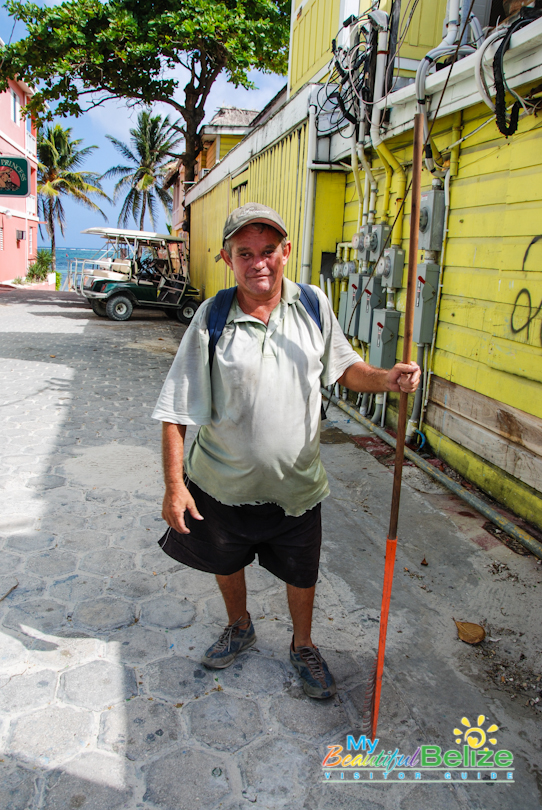 Well, I finally managed to get him during a small break recently, and I found out that he is from Teakettle Village in the Cayo District! Funnily enough, we'd been tossing village names out loud in the office, deciding where we wanted to visit next for Backroads Belize. Teakettle was high on the list for its cute name and it's proximity to several other areas that sound fun to explore.
And Mr. Quintanilla is from there! He's been on the island for nearly 9 years, and has been working hard all these years. High five Mr. Q, you rock!