El Fogon restaurant opened in the early 2000's, and has been a hit from day one. Why? Well, because talk about delicious, authentic Belizean food cooked the old-style: on a fire hearth. Yes, they literally cook on a fogon. Wood-fired, sooty, giant pots filled with tasty treats like stewed gibnut, chicken, beef, pork…oh, and tasty rice and beans, coconut white rice and stewed beans. For us Belizeans who grew up eating food prepared similarly, El Fogon is like eating at home. Susana, the founder of the restaurant, is also quite like Mom…she loves on, scolds, hugs and jokes with you like your momma would!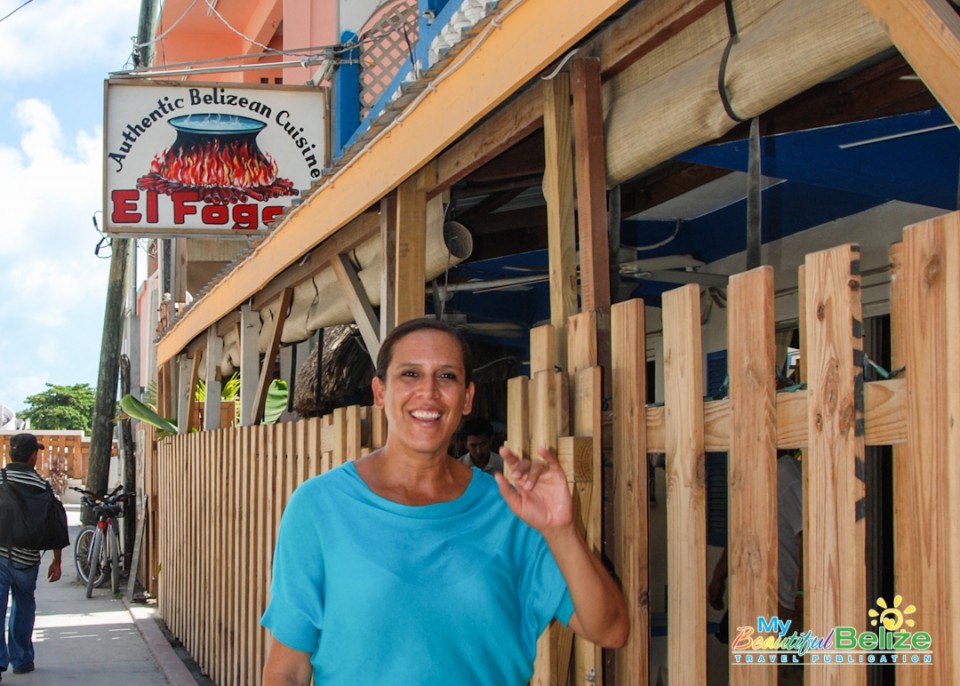 Now under the management of her lovely daughter Olive and her husband Luis Fernando, El Fogon still gives you the home vibe. The couple has a warmth and charisma that keeps you coming back; who doesn't want food served with a side of love?!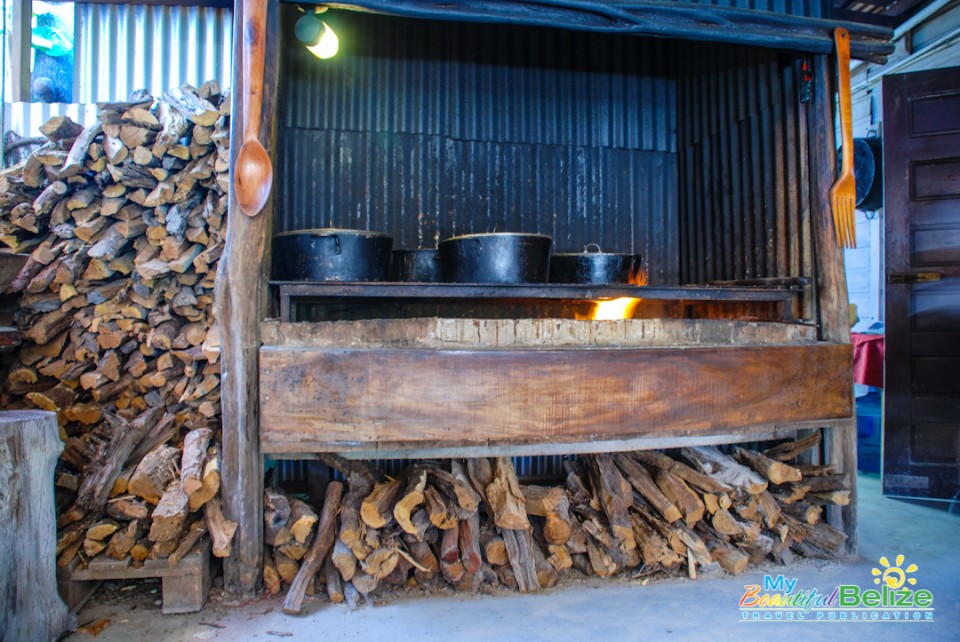 One delicious treat that I enjoy (aside from their Belikin Beer Battered Fried Chicken which are only available on Tuesday's), are the delicious fish balls. Yes…fish balls! These tasty treats are deep fried to a golden brown, and each bite is full of flavor. When I asked Olive to kindly share her recipe, in case I have a hankering for it and can't get to the restaurant, she was more than happy to share. See what I mean about love?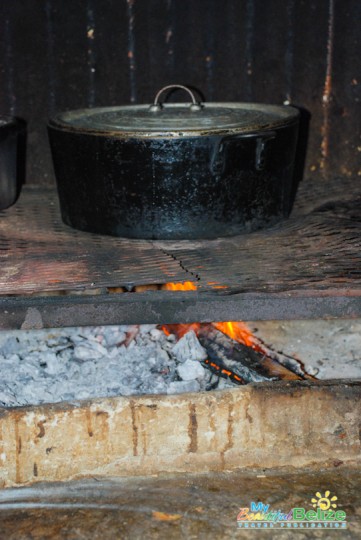 So, to our friends near and far, who may be missing a little bit of delicious El Fogon, you can try this at home. It won't have the same smoky, fogon touch, but it is close enough till it's time to sit at the picnic tables and enjoy a few in person, with a side of sweet lime juice, or an ice cold Belikin, of course!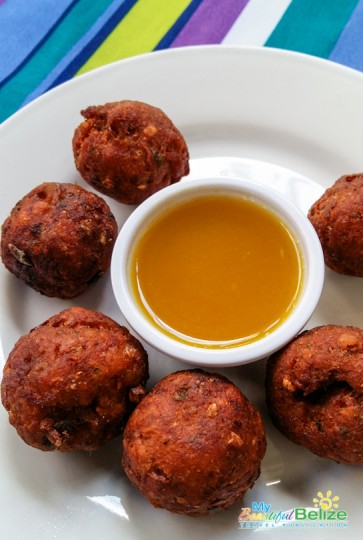 Ingredients:
1 pound Fish Fillet
1 Medium Onion
1 Medium Bell Pepper
1 habanero pepper (optional – but recommended for those looking for spice)
1 Celery Stick
2 Eggs
1 Pack Saltine Crackers
1 Tablespoon Fish Seasoning
Directions:
Add onion, bell pepper, celery, habanero and eggs in food processor and chop finely.
Pour into a mixing bowl.
Add 1lb fish fillet in food processor and chop (use the pulse setting so it is not too fine)
Add fish to mixture in bowl and combine.
Finely chop saltine crackers in processor and add to fish and vegetable mixture.
Combine all ingredients, adding fish seasoning as you mix.
The consistency should be like Play-Doh (yup!)
Shape into balls, perhaps the size of ping-pong/golf balls and deep fry in hot oil.
Serve with your favorite dipping sauce – preferably honey mustard!