When we think of island fun in the sun with friends, most of the activities that pop up are water-based, and centrally located to the island. At least, that's how it is with me! I live outside of the busy town core, so anywhere beyond feels more residential and calm. Well, time to break that idea down – we're here to enjoy EVERY bit of La Isla, including south of town!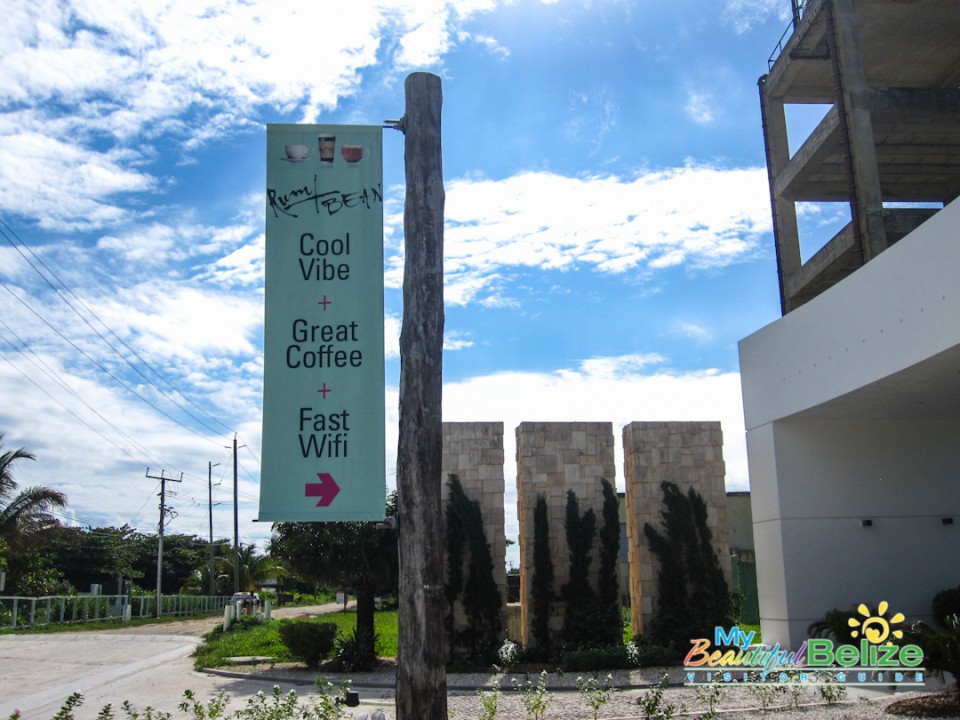 What better way than to start by fueling up with some delicious coffee! Tamara and I jumped up on the trusty purple bug (aka her cart) and drove down the scenic (paved) southern road, past resorts and homes to our ultimate destination: Rum & Bean coffee bar. Located inside the Mahogany Bay development (which is to the right of where the paved road ends currently), Rum & Bean is an adorable coffee house that serves up hot or iced caffeinated beverages to suit your every need.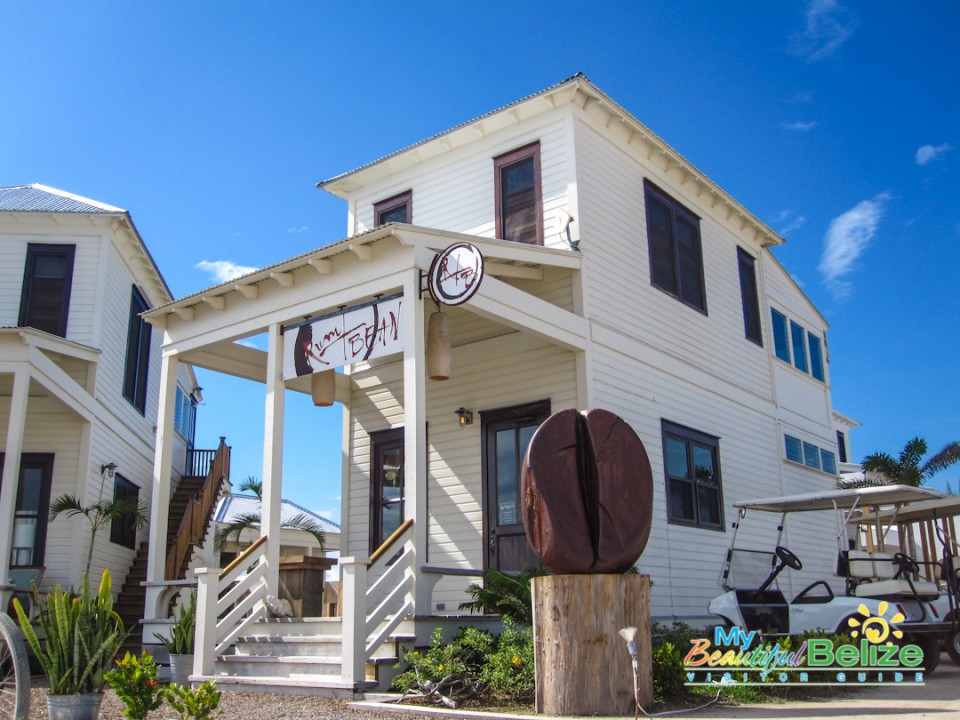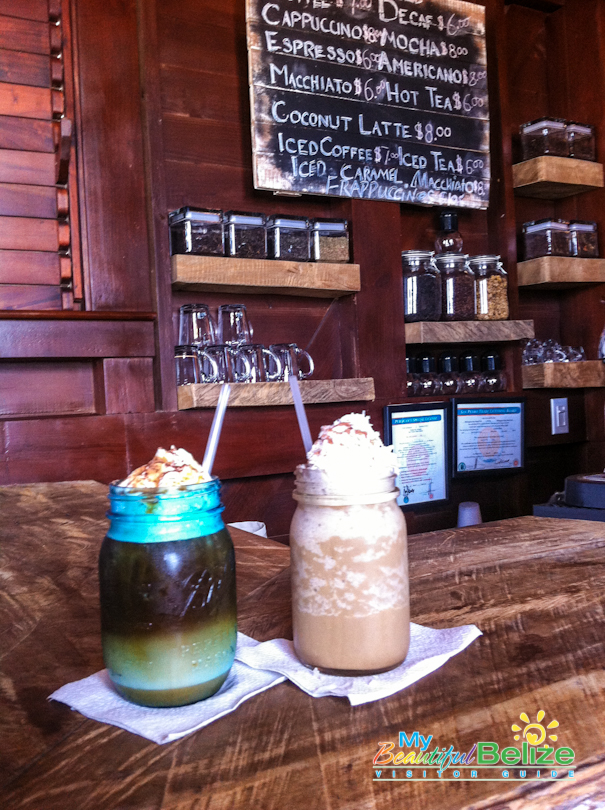 A smiling Beverly took our orders on that sunny day: an iced coconut latte for me and an iced caramel macchiato for Tamara. While she whipped up our drinks, we poked around the cozy little room, admiring the gorgeous setting and deciding if we should sit outside or inside. The sun won this round, and when our adorable mason jars full of caffeinated goodness were presented to us, we headed out where we proceeded to have a fabulous conversation and too many laughs over one of their books (free to peruse from their varied collection).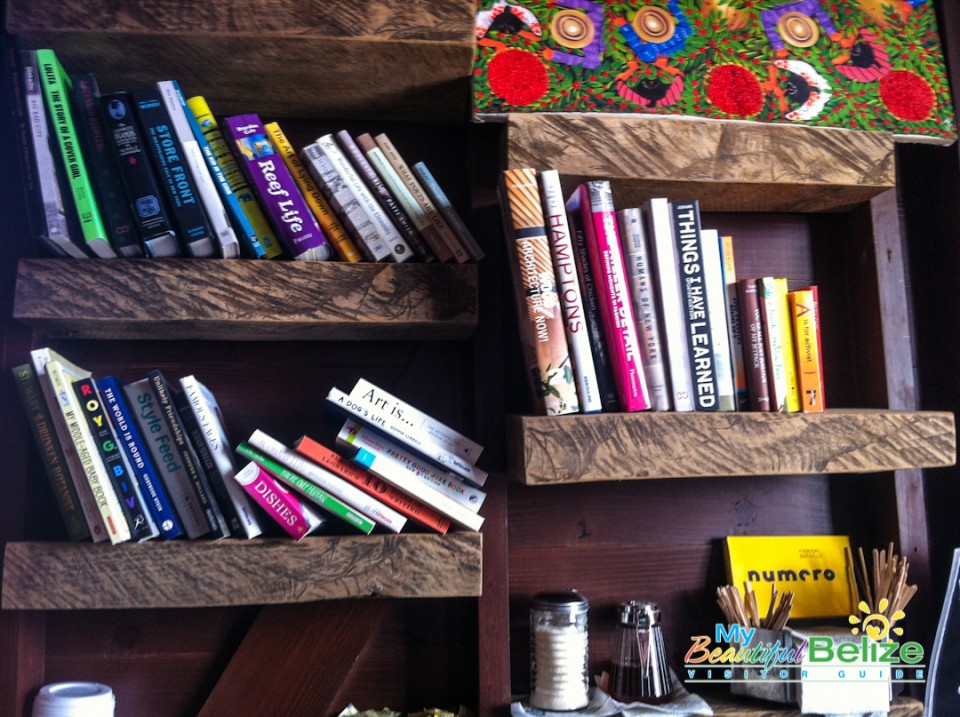 What a charming place to enjoy a lovely hour or two with friends! They even serve alcoholic beverages if you're looking for a little extra pick-me up! We stuck to just coffee, and after it perked us right up, we were raring to go! After a quick tour of Mahogany Bay development, we were back on the cart and headed out to our next stop, the fabulous Victoria House.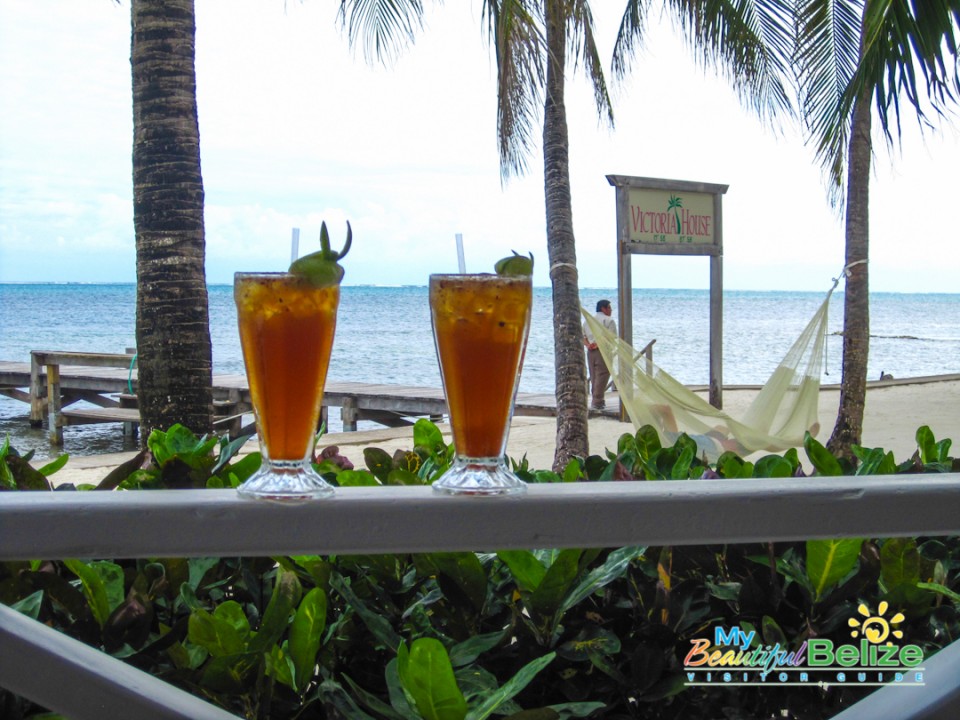 Victoria House is a chic tropical resort offering breathtaking views, gorgeous grounds and delicious food at their Palmilla Restaurant. But we wanted more of a snack and the quintessential michelada! So off to Admiral Nelson's bar we went! Tamara insisted that I try their fabulous wings, made sticky and sweet 'n' spicy. How could I resist? While we waited for the wings to arrive, our micheladas were served right up. Beer, spices, lime juice, salty rim – mhmmm…it was 'sip, sip…ahhh' for both of us.
Out on their dock El Gato catamaran was pulling up with happy guests, and on a beach hammock strung between two coconut trees, another read his book. This quintessential picture of beachside serenity calmed our caffeine high and had us relaxing sip by sip.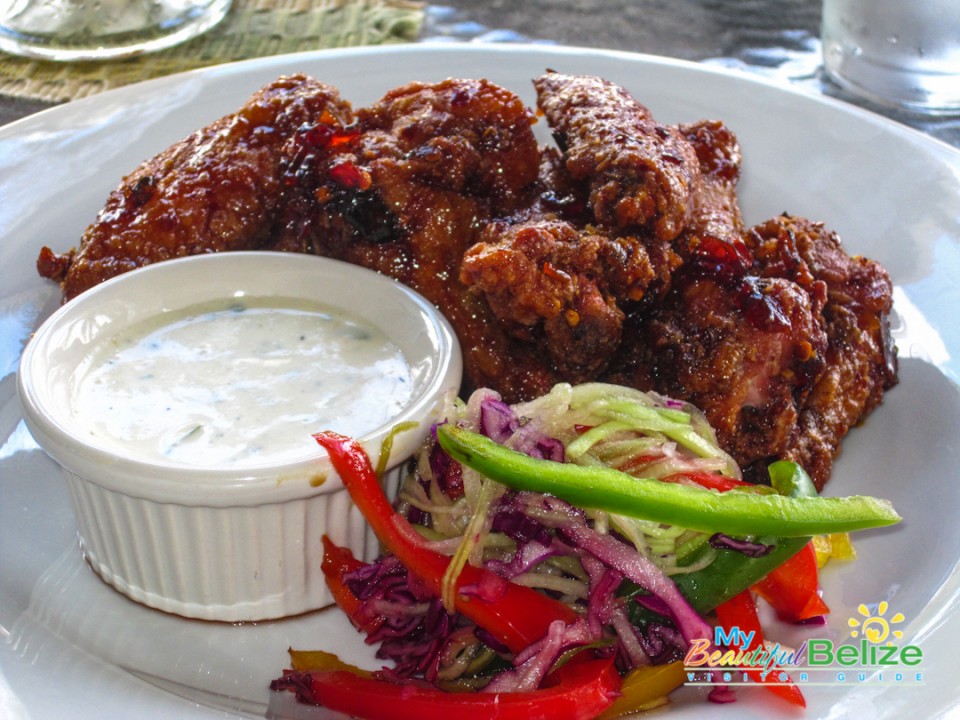 Our wings arrived promptly, and let me just tell you. I am spoiled for life. I don't know how Chef does it, but those wings were life-changing! Somehow, they were crisp, but still sticky with a gorgeous honey and spice coating, and each bite was superb. (Yes, yes…they're wings…but they're not 'just wings'…). I could have easily eaten the entire order, but I minded my manners and shared with T! Even the side slaw that came with the wings was different and delicious. Those and the michelada? I'm telling you, what a wonderful way to spend a few hours with a dear friend!
Make your own Michelada: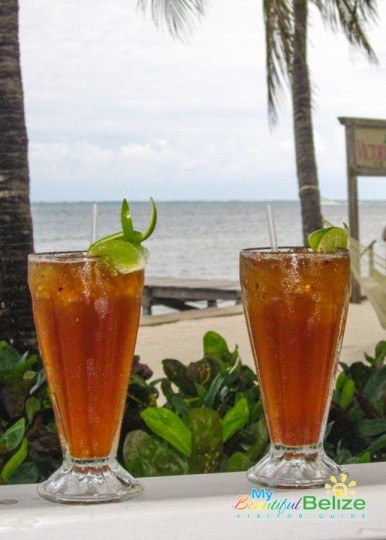 Ingredients:
A good dash of Worcestershire Sauce
Seasoned Salt
Lime juice
Marie Sharp's Hot Sauce
Salt
Beer of choice
Directions:
Note: A lot of these ingredients are to taste.
Start with a tall glass rimmed with salt.
Add the sauces, salts and lime juice, then fill with ice. Serve with your choice of beer.
Of course, we recommend the king of Belize beers: Belikin!
Pour, gently stir, then sip and enjoy!
They are also considered a perfect hangover cure!
Whatever your reason to enjoy one, we simply say, "Cheers!"