San Pedro Town's most colorful and fun tradition started on Sunday, February 7th under the theme "Bailando a Todo Color". The annual El Gran Carnaval de San Pedro – The Great Carnaval of San Pedro is a long standing island tradition that brings three days of laughter and joy.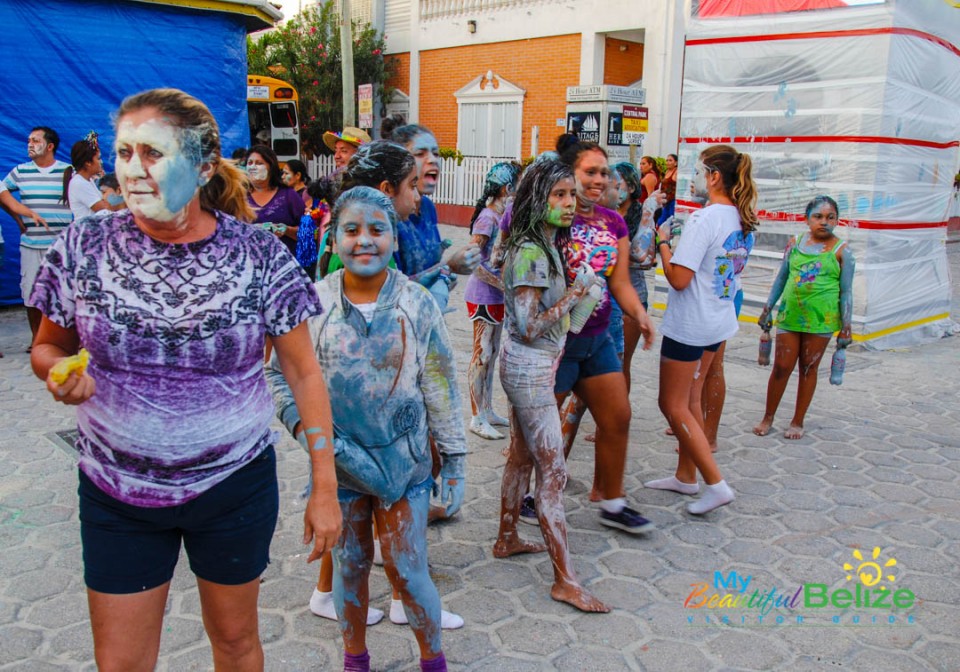 A traditional celebration in honor of the commencement of the 40-day Lenten Season, San Pedro Carnaval is equal to no other festival in the country. Residents and visitors enjoy a variety of fun activities from the traditional comparsas dance groups and painting to the new additions of street parties.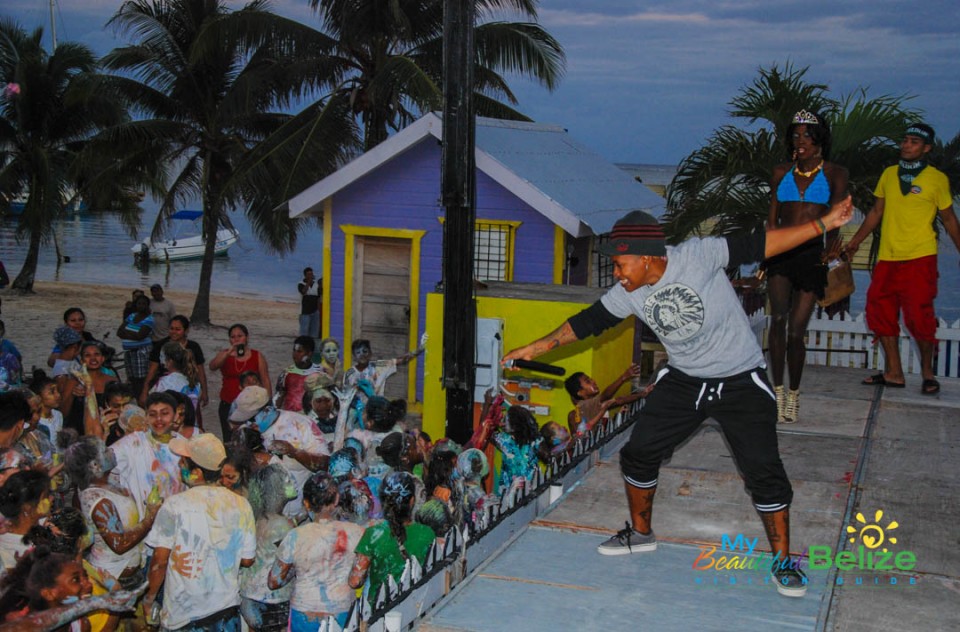 Sunday was the first day of the festivities as saw Color Powder and Foam Party at Central Park hosted by DJ Debbie and DJ Karma.
Children and adults took to the streets painting one another in colorful hues of paint.
Of course, the iconic comparsas presentation delight everyone with their unique lyrics and dance routine created special for this year's Carnaval.
This year's participants include: The San Pedro AIDS Commission, Flora Ancona's Comparsa, the Black and White Garifuna Center Comparsa and the Cholo's Barbies.
The routines on the first day were amazing… I just can't waiting to see what they have instore for the next two days!
Festivities continue today at 3PM. Barrier Reef will be closed to all vehicular traffic and no parking is allowed on either Barrier Reef Drive or Pescador Drive between 1PM to 7PM on all Carnaval days. Both the San Pedro Police Department and San Pedro Traffic Department will be enforcing the rules and regulations of the Carnaval celebration along the designated areas. Comparsas will be done on Angel Coral Street, Pescador Drive and Barrier Reef Drive.
Everyone is invited to come out and take part in San Pedro's traditions!