Imagine dining on a comforting meal while sipping a mimosa and ending it off with a little sweet treat – sounds like just the right meal, wouldn't you say? Recently, our adventures in dining led us to Island Wonder kitchen + bar, the newest restaurant on Coconut Drive here in San Pedro Town. Just a few yards south of Tropic Air's San Pedro Terminal, Island Wonder is serving up all manner of comfort food. Catering to the island's hungry crowd, this cute, fully air-conditioned restaurant is an undiscovered jewel.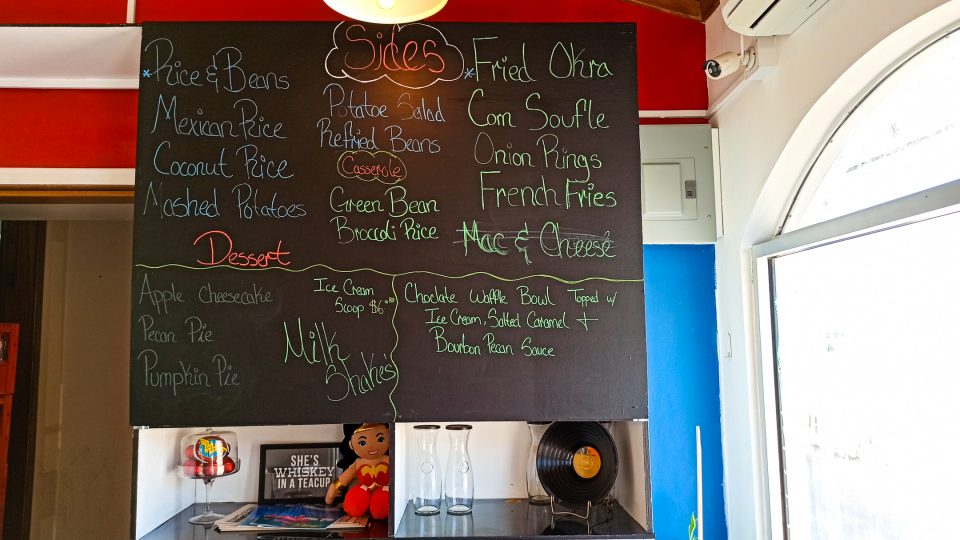 My friends all know that I love brunching, and I'm constantly in search of that ideal spot that will serve me some good eats alongside my cocktails. Island Wonder offers a full breakfast and lunch menu to eat in, take out or have delivered. One of their top-selling breakfast items is the stuffed fry jack, a Belizean classic. Puffy fried dough stuffed with scrambled eggs, bean, and cheese sure sound like what I need to start off the day. A pancake platter is also a great option – three to an order, served with crispy bacon, syrup, and fruit – simply divine!
Be sure to try Island Wonder's chicken fried steak topped with gravy and a side of fried okra and corn soufflé… yum! The golden fried locally sourced steak cuts like butter, making for the ideal lunch or dinner option.
But I have got to give props to Island Wonder's chicken and dumplings. This classic stew took my taste buds on a fantastic ride down memory lane. Served with garlic bread, you just won't be able to stop eating once you start. Did I mention the mimosas I had? Those were good too!
No good meal is complete without something sweet, and Island Wonder has that covered too. How does a Chocolate Waffle Bowl with Ice-cream and topped with their signature Salted Caramel Bourbon Pecan Sauce sound? I'd say, 'sounds like dessert heaven!'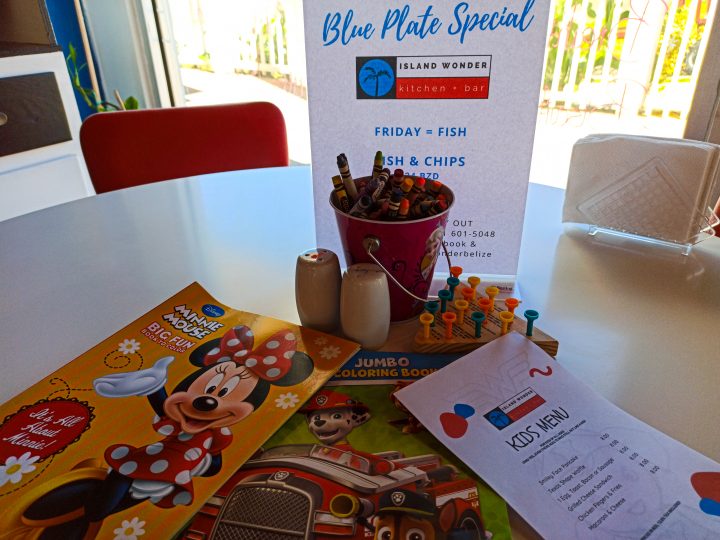 With the addition of a kids' menu, Island Wonder is the perfect spot for families. They'll even provide some coloring books and crayons for the little ones to keep them entertained while you sip on that second (or third) cocktail.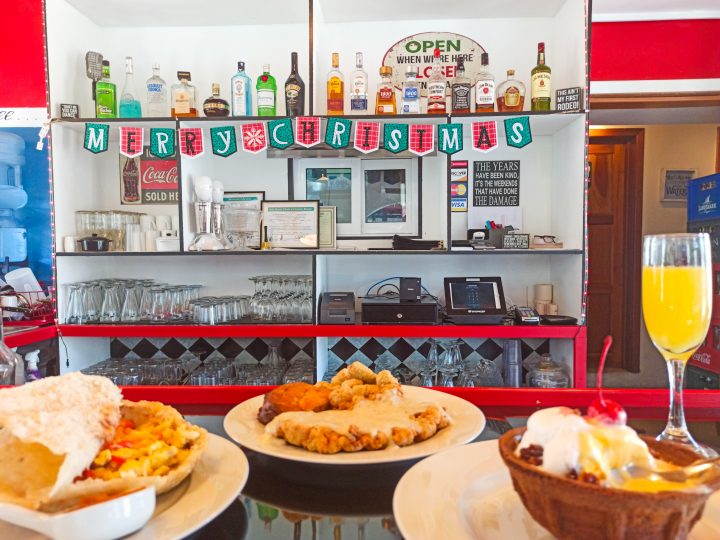 Most exciting is the upcoming addition of a drive-thru. Yes, you heard right – take-out food has never been easier! Be sure to follow them on Facebook and Instagram @islandwonderbelize for daily specials and delivery options. Whether you're last or first stop while on Ambergris Caye, drop by from Monday to Saturday between 9AM to 5PM for a meal you won't soon forget. For orders or reservations, contact them at 501-601-5048.