Located just three miles off the coast of Ambergris Caye is the ultra-exclusive private island, Cayo Espanto. Attracting a mix of discerning luxury travelers and A-list celebrities, this five-star resort features seven private villas, including one over-the-water bungalow. If you've ever fantasized about a private island getaway with round the clock pampering and gourmet cuisine, rest assured – Cayo Espanto is the stuff dreams are made of!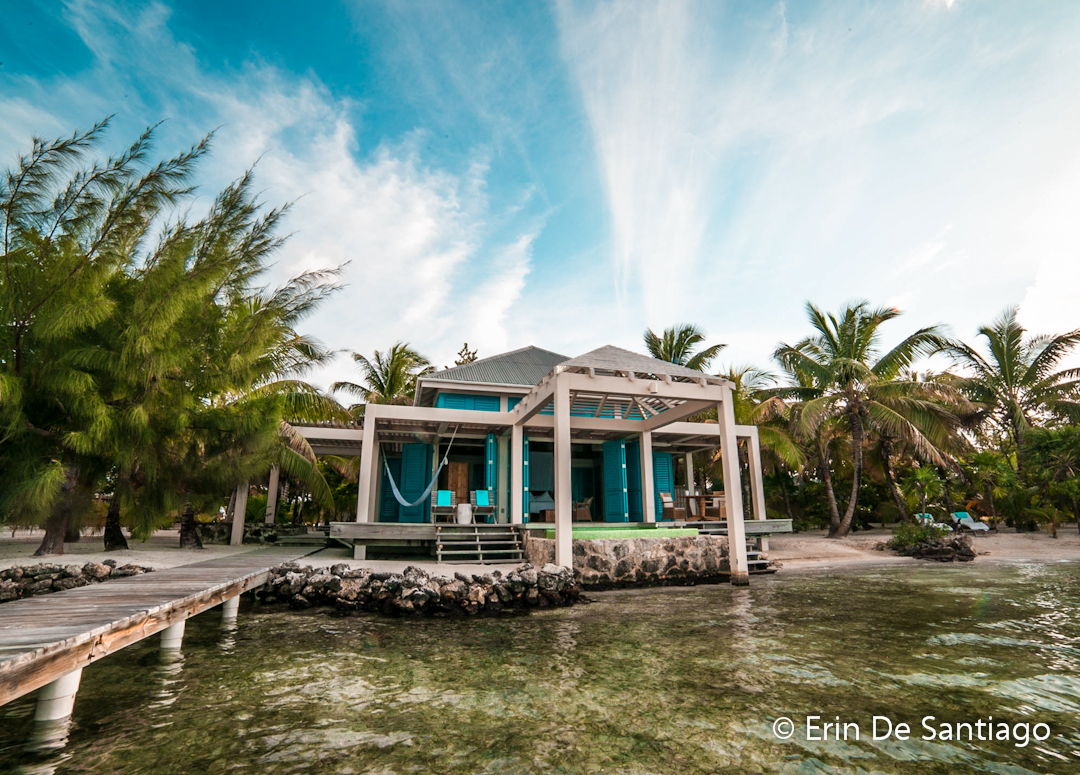 You won't have to wait until your arrival to realize how special this vacation is going to be – the pampering starts the minute you make your reservation. An e-mail questionnaire fleshes out important details like the time you prefer your morning coffee, what your dream dinner is, and how much pampering do you want. If you're celebrating a special occasion, let them know as the staff will do their best to make it happen.
Complimentary transfers to Cayo Espanto depart from Ambergris Caye via a quick 10-minute boat ride. Before you even have time to settle in on the boat, you're already being delivered to your villa's private dock, where the entire staff is on hand to welcome you.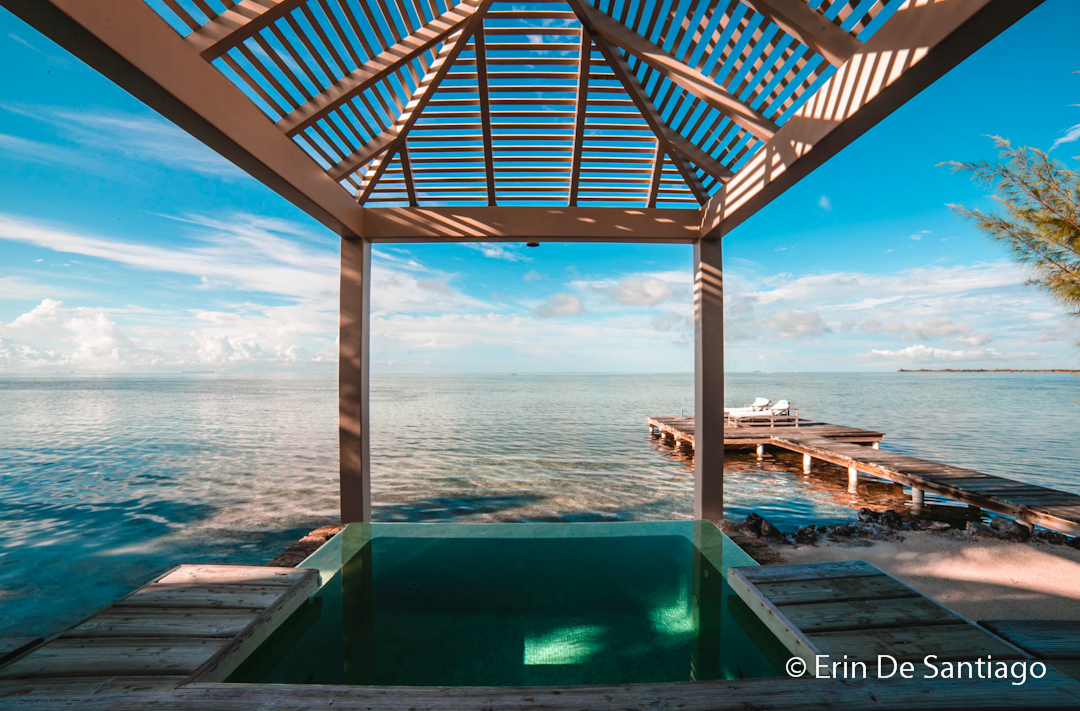 We spent two magical nights in Casa Olita, a 1,500-square-foot one-bedroom villa with a private plunge pool and alfresco shower. The king bed is perfectly situated to take advantage of the stunning views of the shallow turquoise waters only steps away. High-end furnishings, luxurious toiletries, a mini-fridge fully-stocked with sodas and local beers, and an iPad are just a few of the amenities you'll find in your villa.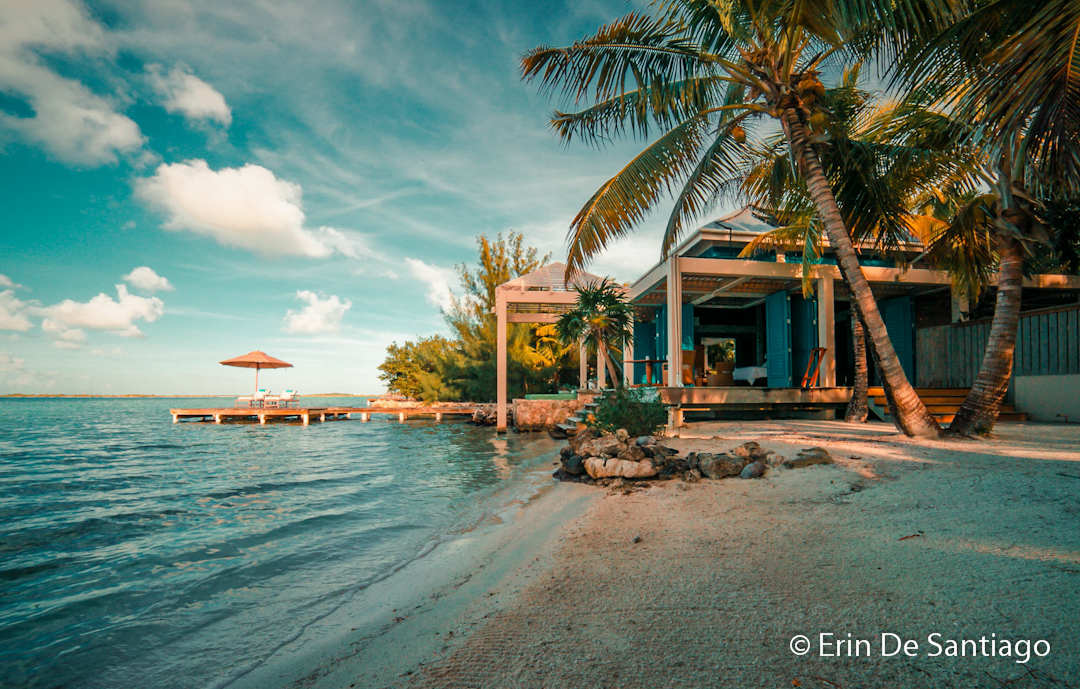 From the moment we arrived, two attentive 'housemen' took care of everything we needed. Guests have the option to have the staff nearby or on call via walkie-talkies in each villa. Service is well-orchestrated and takes place almost behind the scenes. As you enjoy a romantic dinner under the stars, your housemen are preparing your villa for the night, while ensuring each course arrives at precisely the right moment.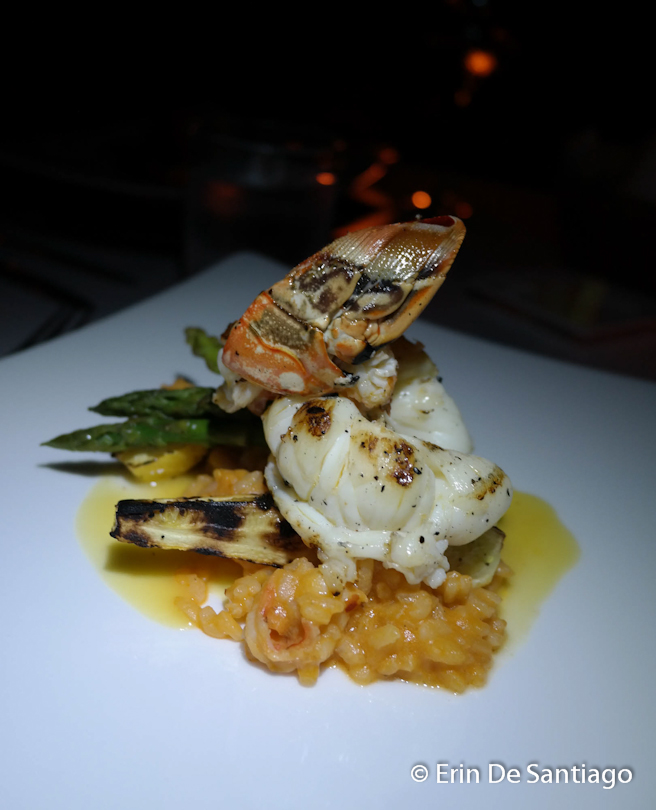 The food is some of the best you'll find in Belize, thanks to Chef Patrick and his talented team. The menu changes each day of your stay, and portions are plentiful. Start the day with a fresh fruit plate and coffee while perusing the breakfast menu.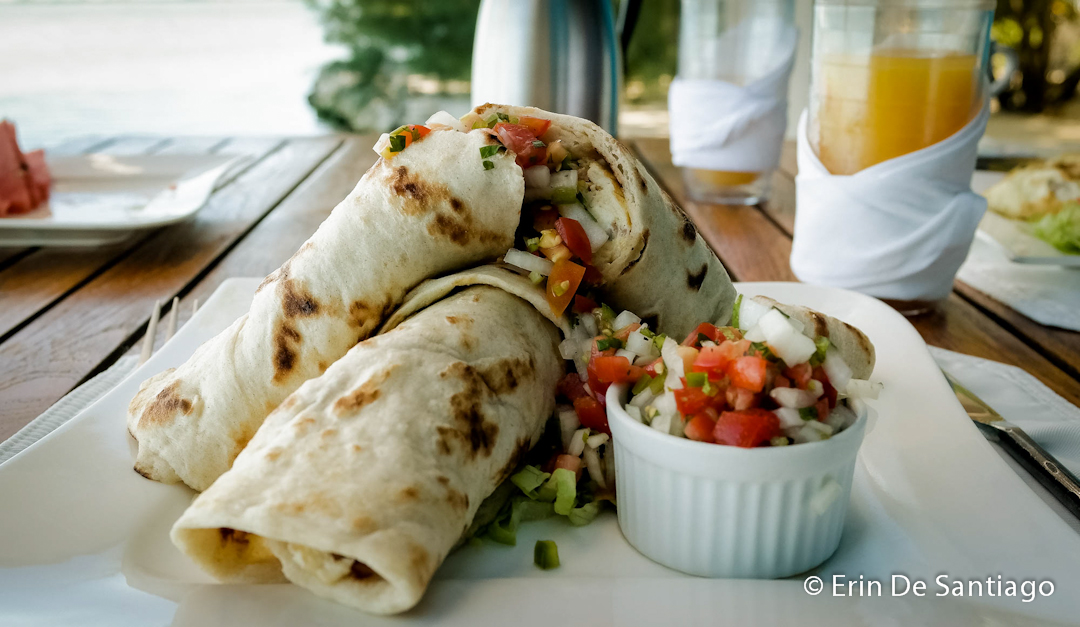 Want to try multiple dishes? Or only a half-order? Again, your wishes are facilitated without batting an eye, right down to a half-order of eggs benedict! One of the dining highlights of our trip — a surprise dessert bonfire on the beach.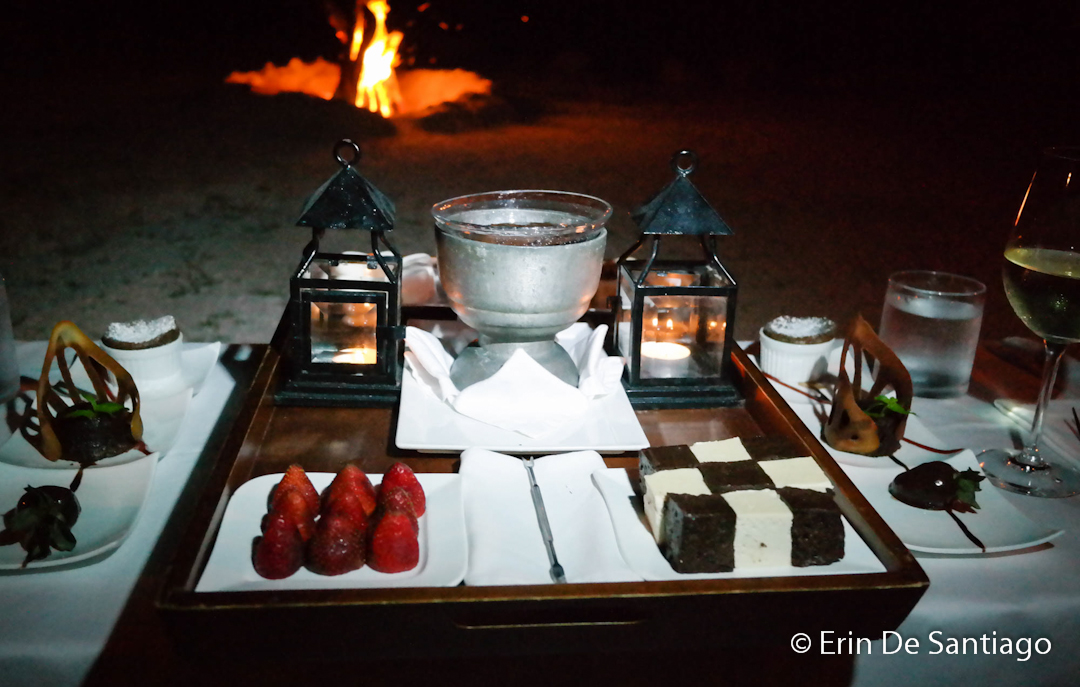 Guests at Cayo Espanto are free to be as active or relaxed as they want. Go paddle boarding and kayaking around the island, arrange a snorkel tour, or spend an afternoon fly fishing. In-villa massages are arranged by appointment. The waters immediately surrounding the island are too shallow for swimming, but there is a swim platform and water trampoline you can easily kayak or paddle board out to.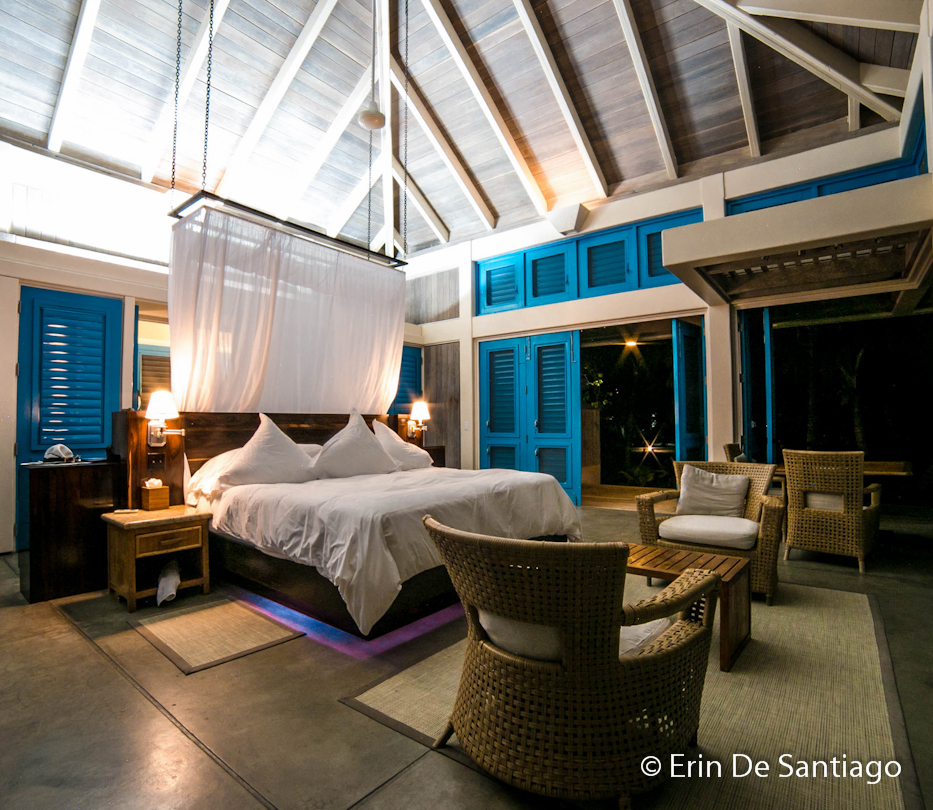 We opted to spend our days relaxing in the plunge pool, kayaking, sampling signature cocktails, getting massages, and enjoying the ridiculously comfortable bed. The least favorite part of our trip? Watching the Cayo Espanto boat pull up to our dock and realizing we had to head back to reality. However, even the departure was ceremonious as the staff assembled on the dock once again to say goodbye and give us personalized copies of our menus and a delicious to-go lunch.
Off-season rates at Cayo Espanto start at USD$1,595 a night, which includes meals and drinks (wine and Champagne excluded) and non-motorized watersports.