For those lucky to live in the coastal shores of Belize you know that the best adventures happen during childhood. Running around barefoot, both looking for and causing excitement and trouble, Belizean children live one day at a time. Now thanks to Jessica Retseck Wigh, everyone can enjoy the simple life of growing up in the Caribbean shore just by reading!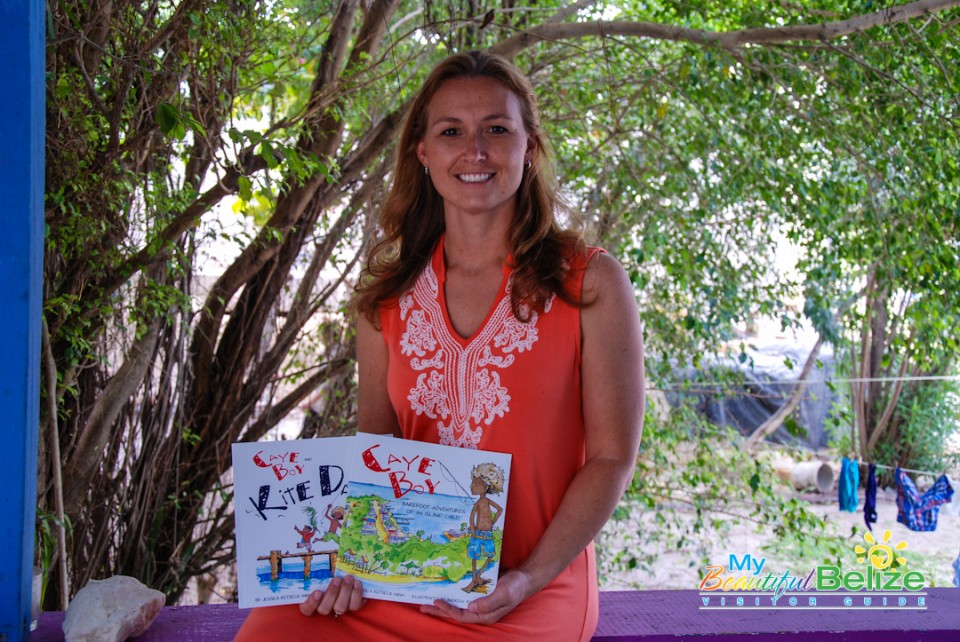 Jessica, who has been coming to Belize since 2002, compiled all her memories and experiences of Caye Caulker Village into a series of children's book. Titled "Caye Boy" readers join the everyday life of Gilford and Alvis as they race around their little island. "I just want to make children happy. When they read this I just want them to smile and want to read it over and over again. At the same time I want the books to celebrate the culture of living and growing up in Belize. I want to share that experience with people, whether they are here or abroad," said Jessica.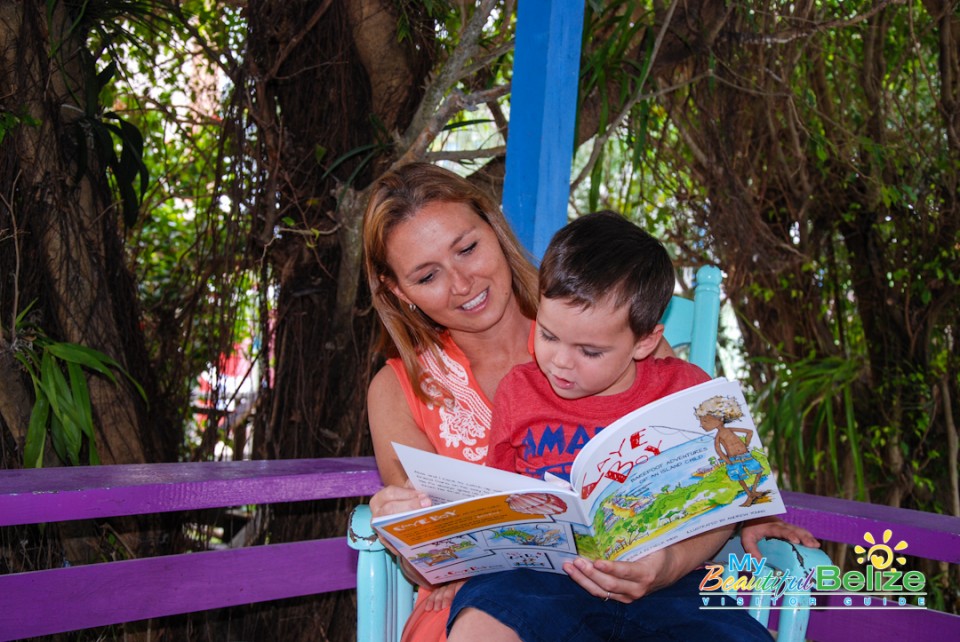 She started writing 2014 and by May 2014, Jessica had published the first book of the series: Caye Boy: Barefoot Adventures of an Island Child. In this book Gilford and his little brother Alvis explore the sand streets of their little island looking for barefoot adventures. "The first book was the basic idea of growing up in Belize. Their freedom and independence to explore their surroundings throughout the day. Living in an island in Belize is just a little slice of heaven," said Jessica.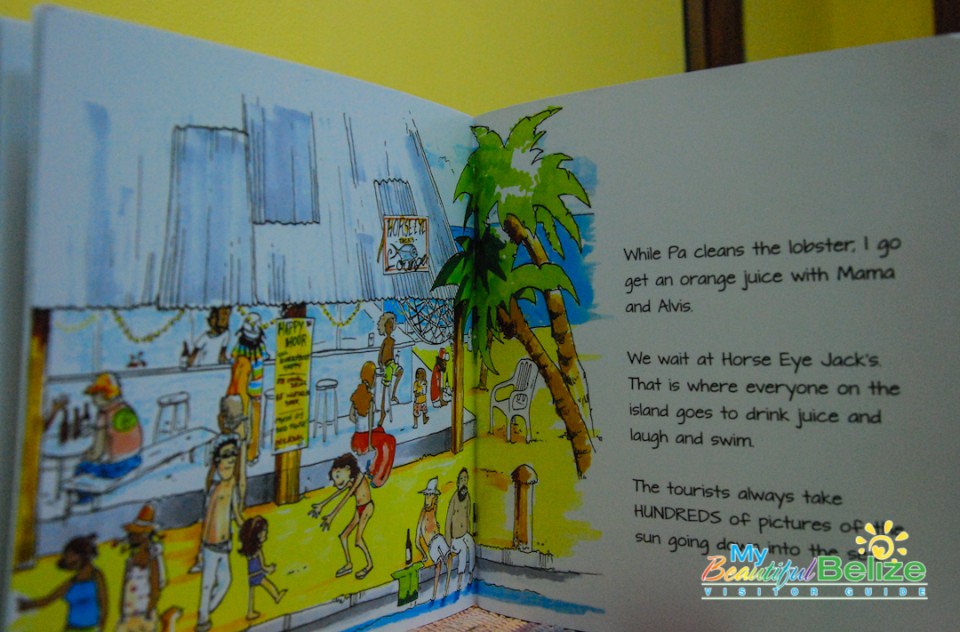 In the second book, Caye Boy and Kite Day, Gilford and Alvis are super excited for Kite Day. But their kite gets stuck in a tree and they will need to recruit the help of their fellow r to get another kite. "In this book I wanted to bring about the concept that it takes a village to raise a child. This shows how important the extended family and local villagers are to each child. I framed it around Baron Bliss Day (Heroes and Benefactors Day) and the tradition of flying kites," said Jessica.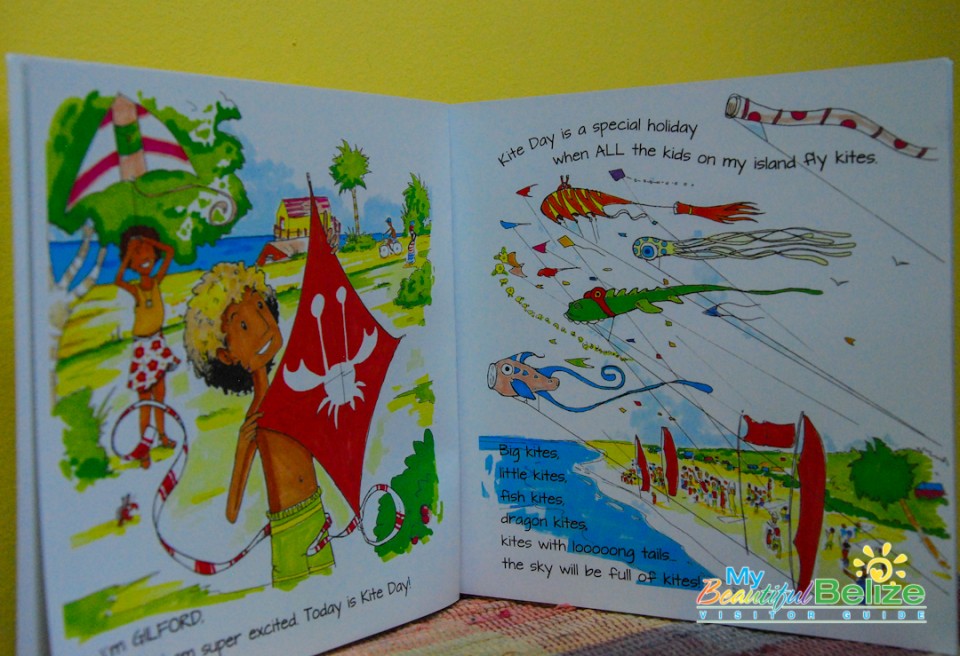 Jessica has submerged herself so much into the island life, that she even has two 'Caye Boys' of her own. "My husband and I decided to make Caye Caulker out home. Our two children, a four-year-old and a six-year-old, were born and raised here in Belize. Once I had them, everything just made sense. I think locals and tourist love seeing this lifestyle of watching these children just having fun. And the book gives them an opportunity to take that experience home with them," said Jessica.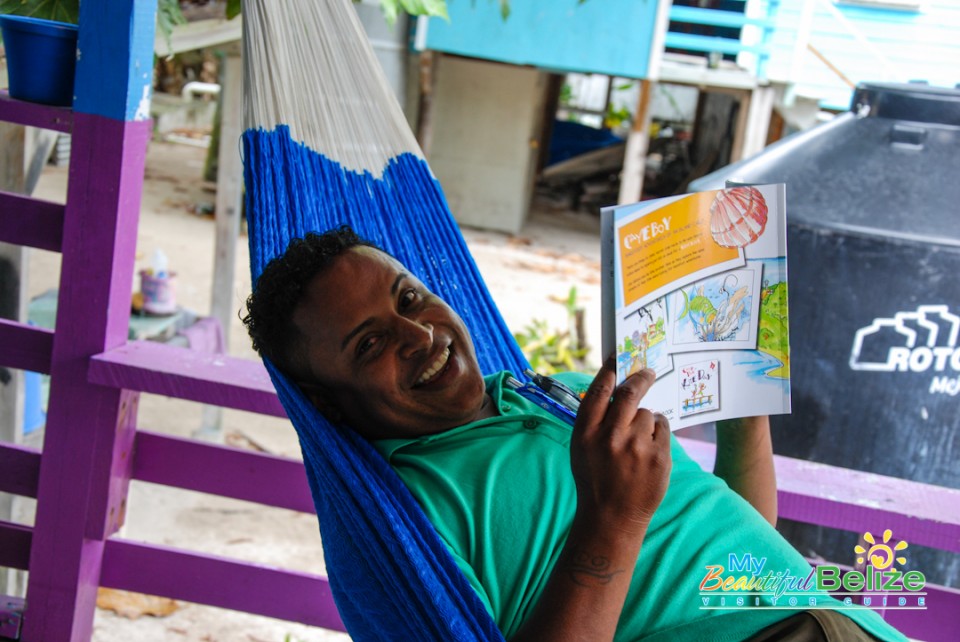 The books make for a perfect bed time story. It is colorfully illustrated with images that represent the essence of Belize. I have read them and I'm hooked on the series! Can't wait for Jessica to publish the third installment! Spoiler Alert: Caye Boy is going to the jungle!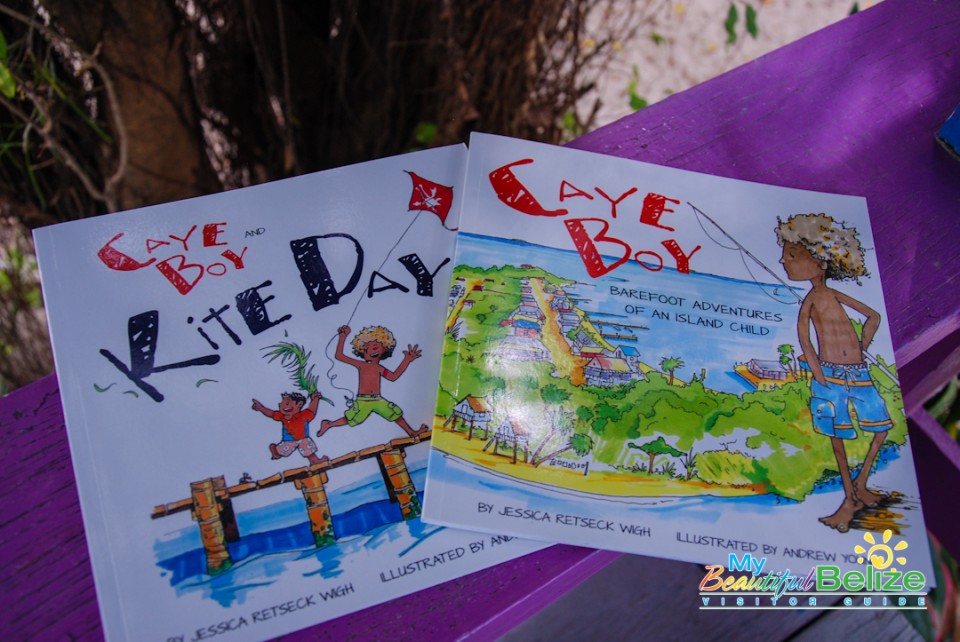 Caye Boy is illustrated by Andrew Young and published by Little Blue House Publishing. The books are available at www.cayeboy.com and on Amazon for world-wide shipping. You can also get them across the country at these local retailers:
Belize City– Belize Gourmet Rum and Cakes and Moho Chocolate
Caye Caulker– Caye Caulker Plaza Hotel, Cayeboard Connection, Caribbean Colors Art Café, Island Link, Island Magic, Mirany's Gift Shop, RandOM Yoga, and Seaside Cabanas
Caye – Black Rock Lodge, Hidden Valley Inn, and Orange Gallery
San Pedro – Belize Arts Gallery, Moho Chocolate, Portofino Resort and Ramon's Village Resort
Placencia – Hatchet Caye Resort, Thatch Caye Resort and The Placencia Bazaar